Iranian oil tanker at centre of US power struggle departs Gibraltar | World News
The Iranian oil tanker which has been detained off Gibraltar since early last month is now departing the British territory.
Refinitiv shipping data shows that the vessel suspected of breaching US sanctions is moving away from the British territory.
Iran's ambassador to Britain Hamid Baeidinejad earlier tweeted: "With the arrival of two specialised engineering teams to Gibraltar… the vessel is expected to leave tonight".
The Adrian Darya-1 – previously known as the Grace 1 – has been in Gibraltar since 4 July amid speculation that it planned to transport its cargo to Syria, in breach of European Union sanctions.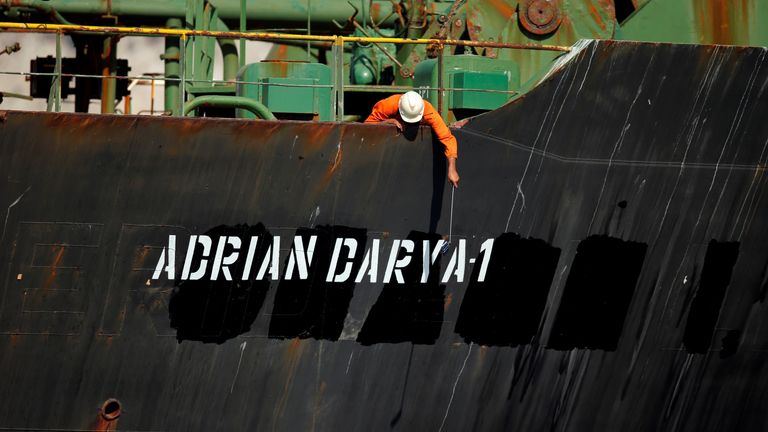 The detention of the vessel prompted Iran to retaliate by seizing the British-flagged oil tanker Stena Impero, heightening already increased tensions in the region.
Earlier, Iran threatened to dispatch its naval fleet to collect the vessel.
"The era of hit and run is over," said Iran's navy commander Rear Admiral Hossein Khanzadi.
He added: "If top authorities ask the navy, we are ready to escort our tanker Adrian," the Mehr news agency reported.
The authorities in Gibraltar said they had rejected a renewed request from the US to keep the tanker under detention.
It comes after the US had issued a warrant to seize the Adrian Darya-1 on Saturday.
The US said it could seize the vessel, its oil cargo, and almost $1m (£823,000) on the grounds of terrorism and violations of the International Emergency Economic Powers Act.
It claimed the tanker had links to the Islamic Revolutionary Guard Corps (IRGC), which it deems a terrorist organisation.
More follows…
Coronavirus: The funeral home overwhelmed by New York's conveyor belt of death | US News
The phone doesn't stop ringing at the Gerard J Nuefeld funeral home in New York City.
Those who turn up at the door look bewildered and deeply anxious. Robert Lugo arrives sobbing into his protective mask.
He, like so many you see in this neighbourhood, is wearing gloves.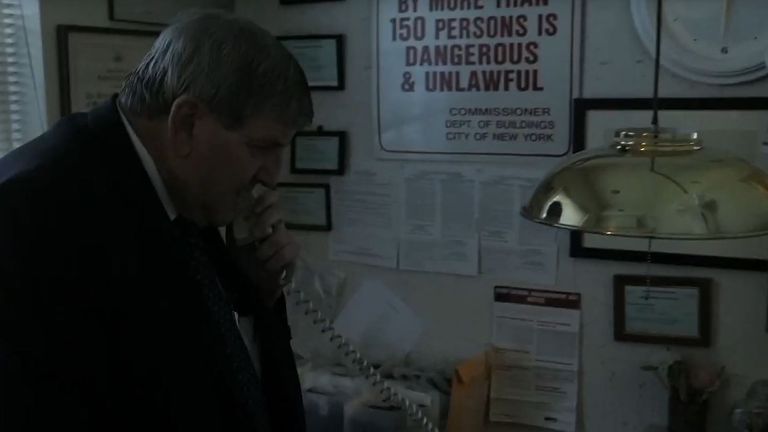 Robert is visibly shaken and it turns out his loss is especially raw. His grandmother, Ana Diaz, died last night at Elmhurst Hospital.
The hospital is at the centre of the COVID-19 outbreak. Staff there are exhausted dealing with the surge in patients, and protective equipment is in desperately short supply. One doctor described the situation as apocalyptic.
Robert breaks down as he tells me that this grandmother – "the glue" in his family – died without any family by her side.
It is an unfathomable burden for him to bear, and sadly, it is one so many are now forced to endure.
"My grandmother died alone," he tells me, his voice breaking. "We didn't even see her and couldn't touch or talk to her. We couldn't give her that boost of morale to say, hey, you know, you got to come out of this. We need you to come out of this. There was nothing."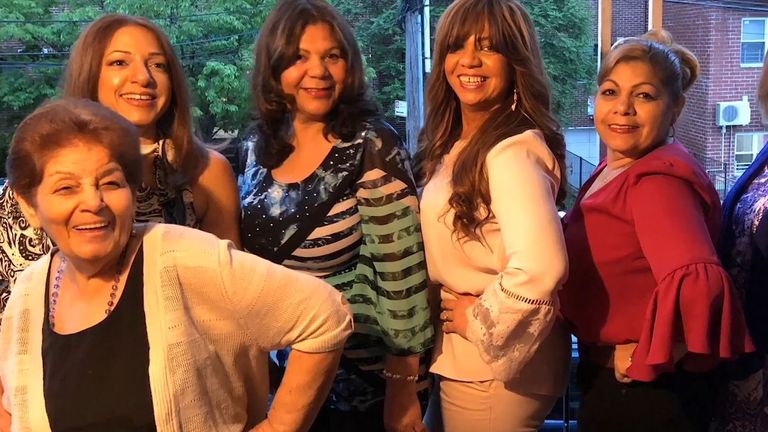 Little over a week ago, his family were all together celebrating her 80th birthday.
"She embraced every life she touched," Robert says.
Now, half of her family have tested positive. They're not only deprived of the chance to grieve her passing, but they're isolated and struggling with their own symptoms too.
Joe Nuefeld Jr is working all hours alongside his father, trying to offer dignity to the dead and support their distraught families.
"The crematoriums really aren't letting anybody in," he tells me. "The cemeteries are, for the most part, telling people to stay in their cars and just watch the burial from the gravesite."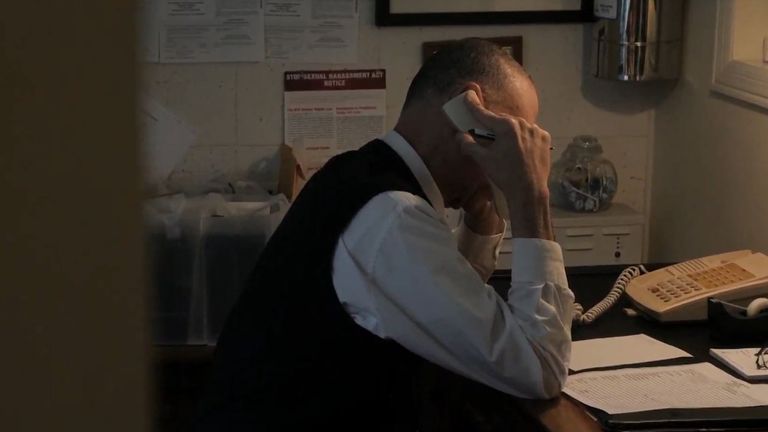 He drives us to St Michael's Crematorium.
A family that is following him in a car behind have turned up hoping they can get in, but they're not even allowed through the gates.
Instead, they're forced to hand over their candle to Joe so he can place it next to the coffin. He clutches it protectively in his hands as he drives through the grounds – conscious of how fleeting it feels for the relatives watching on.
"Sometimes when it's so brief, it almost leaves them still feeling hollow," Joe says. "Like, you know, what just happened? They don't have enough time to process it. It's heartbreaking. It's really sad."
Back at the funeral home, his father Joseph Sr says their work has been non-stop for a fortnight.
"It just got crazy… people are unfortunately passing away in big numbers," he said.
"Because they live in this area and I'm the only funeral home left in this area, they're coming to me.
"I'm trying to accommodate them as best I can… I think we had about 12 services scheduled. And shortly after I left the office, within two hours, I had three more services. And then this morning, as soon as we came in, we put on three or four more services."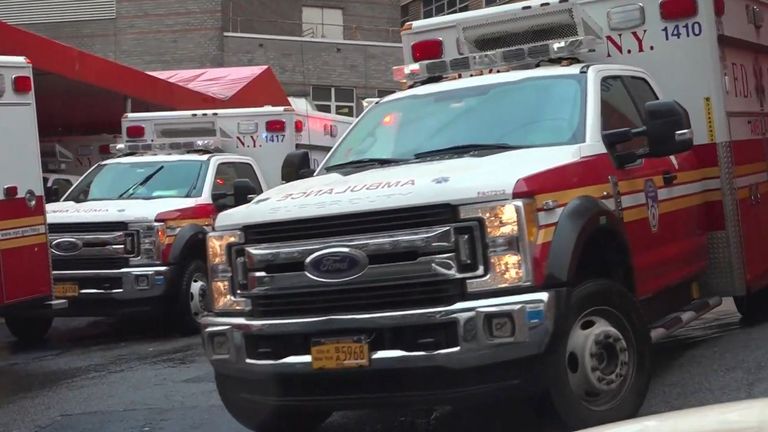 I'm struck by just how stressful their job has become. This is a father and son who take pride and comfort in accommodating the many ceremonies and rituals this diverse neighbourhood desires.
There are more than 100 nationalities in the area – many who traditionally hold large gatherings to say goodbye to their relatives.
Joe Sr says they are trying to let individuals briefly see the caskets before they take them away, but they know they have to closely monitor numbers.
The father and son wear protective clothing where embalming the bodies. But like all undertakers, they are vulnerable to infected bodies.
Nonetheless, they are desperately determined to help a community that's coming to terms with being separated at the most demanding of moments – a surreal and cruel consequence of this pandemic. Watching them work is both humbling and exhausting.
With the predicted peak of this virus two weeks away, their days aren't getting any shorter.
Coronavirus: Belarus president refuses to cancel anything – and says vodka and saunas will ward off COVID-19 | World News
Few measures have been enforced to curb coronavirus in Belarus – instead, people are being urged to drink vodka and go to saunas.
The country – specifically its president – has shrugged off concerns about the COVID-19 outbreak, starkly illustrated on Sunday with the nation's football matches continuing as normal.
As most countries enforce strict measures to curb the spread of the coronavirus, fans continued to shuffle into football grounds as they would any other weekend.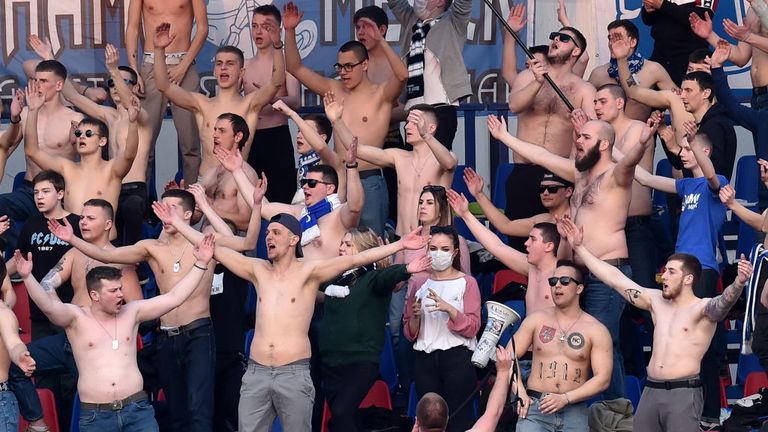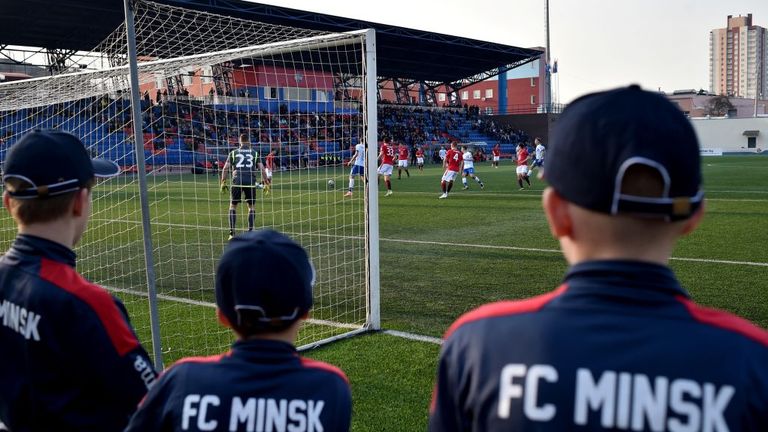 Few social distancing measures appear to be in force, but spectators at some grounds did have their temperatures checked before being granted entry.
A small number of fans opted to wear face masks while huddled together in packed stands, but they were few and far between.
Belarusian football organisers have said they have no intention of postponing matches or cancelling the season – and the country's leader has also shown that he is keen for sporting fixtures to continue.
President Alexander Lukashenko took part in an ice hockey match on Saturday – controversially declaring that sport "is the best anti-virus remedy".
At the event, he told a reporter: "It's better to die standing on your feet than to live on your knees."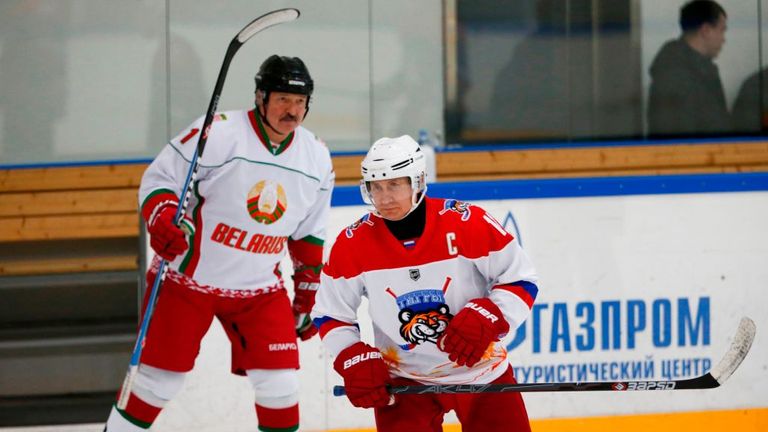 When asked if there was anything that would stop him playing ice hockey, Mr Lukashenko replied: "It is possible, but why? I don't understand. There are no viruses here.
"Did you see any of them flying around? I don't see them too. This is a fridge."
So far, 94 coronavirus cases have been reported in Belarus, a former Soviet nation that is home to 9.5 million people.
Mr Lukashenko, an avid ice hockey player who has been in power since 1994, has downplayed the need for social distancing – and Belarus is one of the only countries that has taken few measures to curb COVID-19's spread.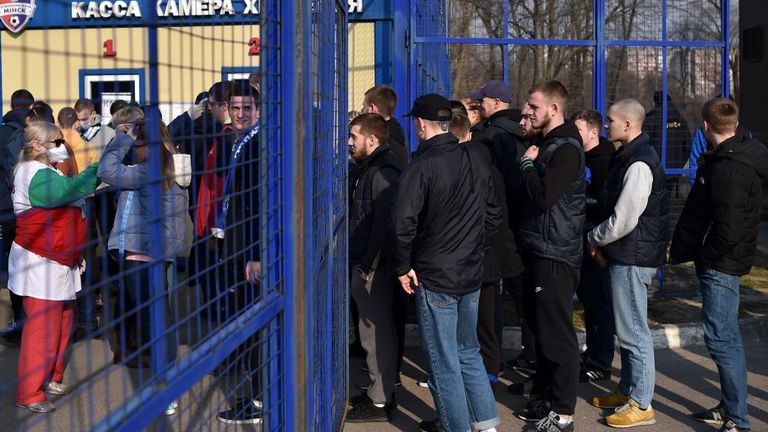 In recent weeks, the president has suggested that Belarusians should drink 50ml of vodka a day to ward off the virus, but not at work – advice that is completely at odds with recommendations from the World Health Organisation.
He has also stated that regular trips to the sauna, working in the fields and having breakfast on time are the best ways to stay healthy – dismissing stricter measures imposed in neighbouring Russia and elsewhere as "frenzy and psychosis".
Mr Lukashenko has also vowed that Belarus will still celebrate Victory Day on 9 May – a day when elderly veterans from World War Two parade through the streets. This is despite data that shows older people are more susceptible to contracting coronavirus in public spaces.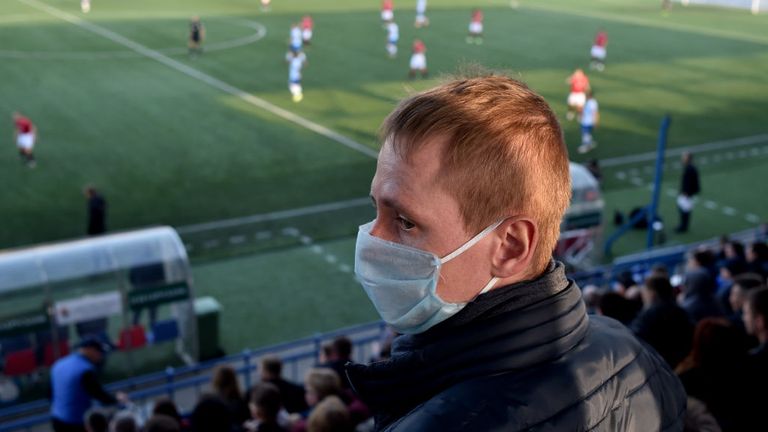 According to the Belarusian Telegraph Agency, the president said: "We are not cancelling anything. We will host all the events we have planned … Let God protect us from the coronavirus."
In separate remarks on Friday, Mr Lukashenko said he "really liked" Donald Trump's statements calling for US businesses to reopen and Americans to get back to work.
"There were many people urging me to close borders, enterprises and begin a nationwide quarantine. Back then I made a principled decision: we will implement a quarantine only when it is really needed," he added.
Coronavirus: Guns, marijuana and Steven Seagal movies – the lockdown exceptions around the world | World News
People in the UK have been told to remain in the house for all but essential travel and once-daily exercise in a bid to slow the spread of coronavirus – but countries around the world seem to have different interpretations of lockdown.
With more than one-fifth of the world's population affected by COVID-19, here's a snapshot of the lockdown exceptions that have been put in place:
USA
In America, golf, guns and marijuana rate pretty high on the critical list.
Connecticut governor Ned Lamont added gun shops to his list of essential businesses, much to the shock and dismay of families of gun violence victims.
Texas attorney general Ken Paxton also issued a legal opinion saying emergency orders in his state cannot restrict gun sales.
Texas lieutenant governor Dan Patrick told a radio interviewer: "If you have a breakdown in society, well then our first line to defend ourselves is ourselves, so I think having a weapon is very important for your personal safety."
In a move that would surely please President Trump, Arizona governor Doug Ducey included golf courses on his list of essential services.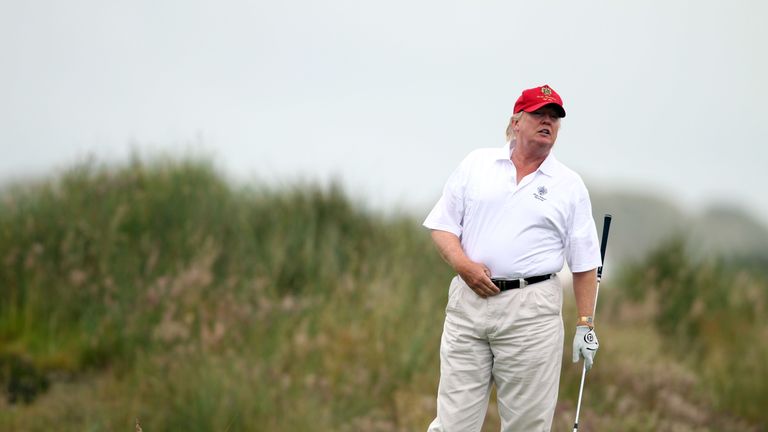 Officials in Phoenix encouraged the city's 1.7 million residents to "get outside, get exercise and practice responsible social distancing" in golf courses, parks and trails.
New Hampshire governor Chris Sununu said flower shops are among the essentials.
His spokesman Ben Vihstadt said they provide essential services for funeral homes.
Several states where marijuana is legal, such as California and Washington, deemed pot shops and workers in the market's supply chain essential.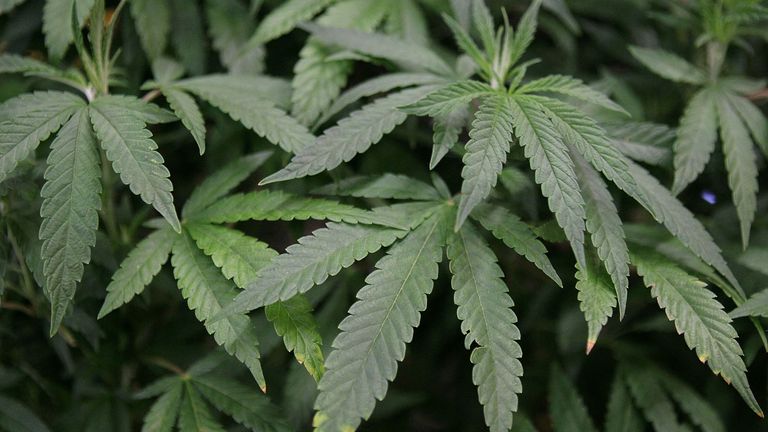 Erik Altieri, executive director of the National Organisation for the Reform of Marijuana Laws, said: "Cannabis is a safe and effective treatment that millions of Americans rely on to maintain productive daily lives while suffering from diseases and ailments.
"It is the very definition of essential that these individuals can still access their medicine at this time."
NEW ZEALAND
In New Zealand's capital city of Wellington, United Video Hataitai has been declared an essential service.
The only video store in the city, it currently has a special offer on all Steven Seagal seven-day hires.
In a short video on the rental store's Twitter page, a chipper looking employee tells customers: "Because it's the apocalypse, we've got some really sweet deals going on."
Before bursting into song, he advises: "Hunker down and enjoy the lockdown."
New Zealand filmmaker and actor Taika Waititi shared the video, and after suggestions he should turn it into a film he joked "all the elements are there. It's perfect", before adding "do the deal".
FRANCE
In France, shops specialising in pastry, wine and cheese have been declared essential businesses.
Some stereotypes, it appears, are richly deserved.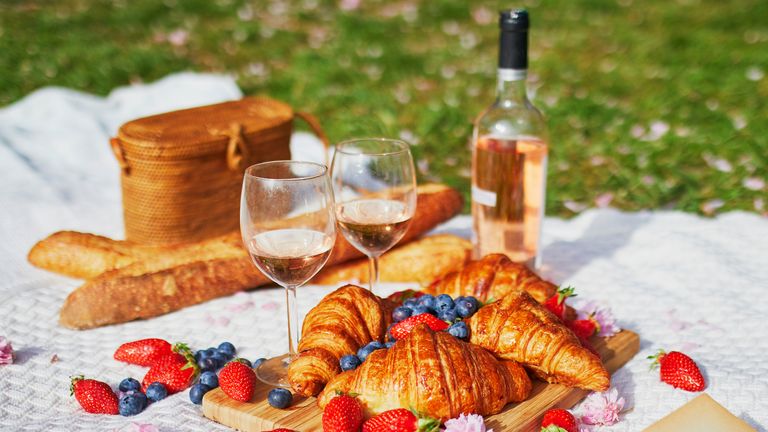 ITALY
Italy, which is ahead of most other countries in the outbreak, has the most stringent rules, with only essential businesses such as food shops and pharmacies remaining open.
The manufacturing sector has been temporarily shut down, although factories that make products like medical supplies will continue to operate after making conditions safer for employees.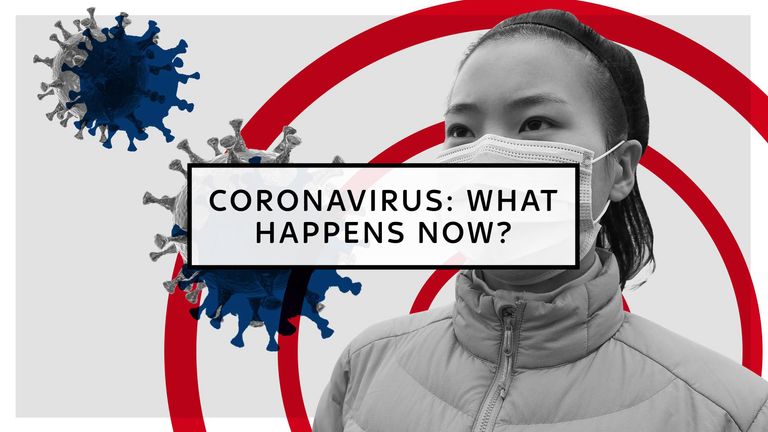 INDIA
With more and more people stuck at home, dependency on the internet has increased the world over. People are relying on connectivity to communicate, stream movies and play games online in a bid to ward off cabin fever.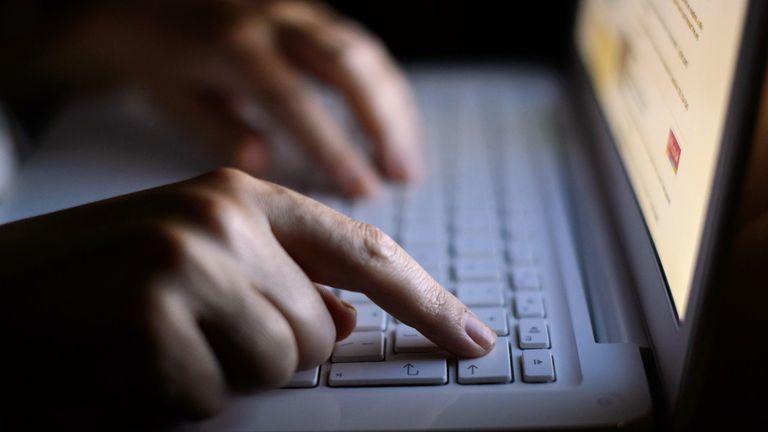 With that in mind, India has declared the information technology sector as essential.
ISRAEL
Recognised for its vibrant religious life, people in Israel are permitted to gather for outdoor prayers, with a maximum of 10 worshippers standing two metres apart.
CHINA
China was the first country to battle the virus, and authorities closed most businesses and public facilities beginning in late January but kept open hospitals, supermarkets and pharmacies.
AND THE REST…
Health care workers, law enforcement, utility workers, food production and communications are generally exempt from lockdowns across the world.