British triathletes disqualified in Tokyo after finishing race hand-in-hand | World News
Two British triathletes have been disqualified after crossing the line while holding hands at a Tokyo 2020 Olympic test event.
Jess Learmonth and Georgia Taylor-Brown completed the course together as they claimed the first and second places, but were disqualified under rules designed to prevent "contrived" finishes.
Fellow Briton Vicky Holland, who originally came fifth, then took bronze in the event, which saw five British athletes originally finish in the top 11 before the controversial decision.
National performance director Mike Cavendish told British Triathlon's official website: "It's obviously disappointing to have Jess and Georgia disqualified, but it's a testament to the depth of our female squad that we still have another athlete on the podium.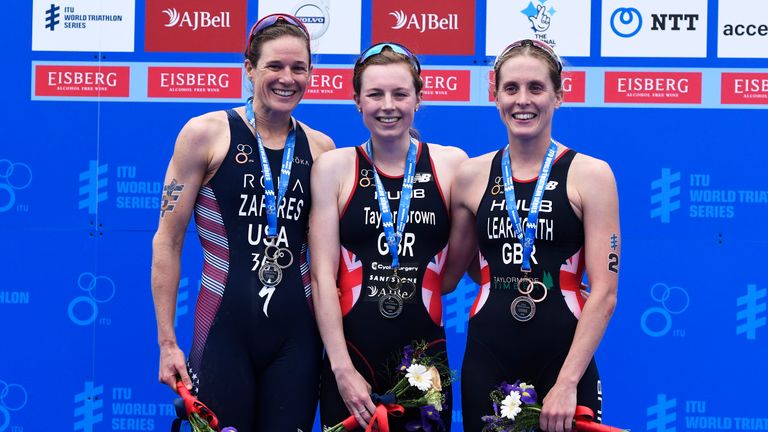 "What the athletes delivered today has told us a lot ahead of next year, and to have five athletes in the top 11 is great."
The disqualifications were made under the International Triathlon Union's rule 2.11.f, which states "athletes who finish in a contrived tie situation, where no effort to separate their finish times has been made, will be disqualified".
The ruling meant third place Flora Duffy, from Bermuda, strode to the top of the leaderboard, while Italy's Alice Betto took second place instead of fourth.
It differs to the Brownlee brothers' famous finish in 2016, when Alistair pushed Jonny over the finish line, at the triathlon world series in Mexico, because of the effort to separate the times.
However the move was banned afterwards, with the rules now stating: "An athlete cannot physically assist the forward progress of another athlete on any part of the course. This will result in both athletes being disqualified."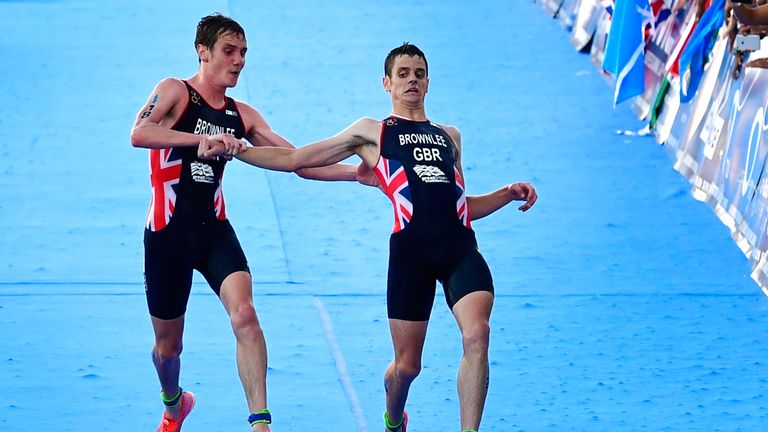 The disqualifications will leave British Triathlon selectors stumped over whether to include Holland in their Tokyo team.
The selection policy states any athlete who won bronze at the Rio Games three years ago would then meet the criteria if they finish on the podium in the test event.
The disqualification of Learmonth and Taylor-Brown that gave Holland the bronze means she now fits that criteria.
But it does include a caveat which states: "The automatic nominations will not apply if, in the opinion of the panel, the results of (the race) are/is significantly impacted by: i. a large-scale racing incident (such as a crash); OR ii. environmental conditions/exceptional circumstances which result in substantial alteration to the race format."
Holland, 33, told BBC Sport: "I really feel for Jess and Georgia because they raced exceptionally well today and I feel like they absolutely smashed it and deserved the first and second finish.
"I don't know how British Triathlon will choose things now. I wouldn't want to be a selector."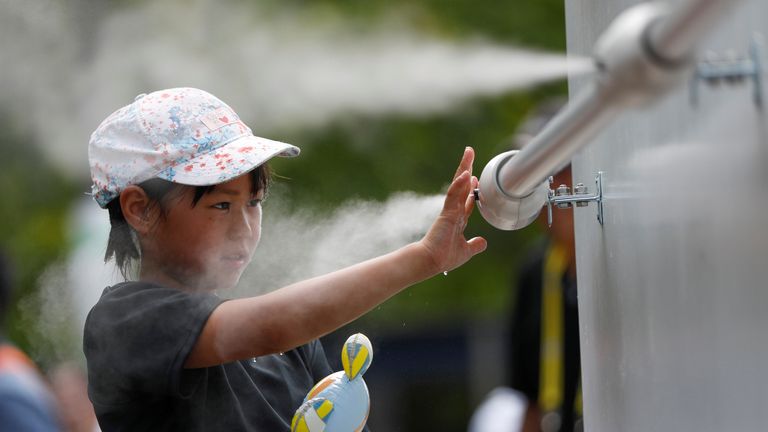 As well as the disqualifications, the distance of the run at the test event in Tokyo had to be halved from 10km to 5km because of the extreme heat.
Duffy said: "The whole point of coming here was to check out the venue, check out the course and see the conditions.
"I love racing in hot and humid weather and that felt pretty good today."
At least 57 people across Japan in soaring temperatures since late July, highlighting a possible health threat to athletes and fans.
Several athletes were treated for heatstroke at another test event in Tokyo, the world rowing junior championships.
The selection panel for Team GB will meet on 14 October.
Musk claims 'pedo guy' slur about Thai cave diver unintended | World News
Elon Musk has said he did not intend to accuse a diver who helped rescue 12 Thai boys from a cave of being a paedophile – despite calling him a "pedo guy".
The Tesla Inc chief executive made the claim as he tried to get a defamation lawsuit against him dismissed.
Vernon Unsworth brought the case against the multi-billionaire after saying in an interview that Musk was throwing a "PR stunt" by offering to help his dive team rescue the boys and their football coach from a flooded Thai cave system in 2018.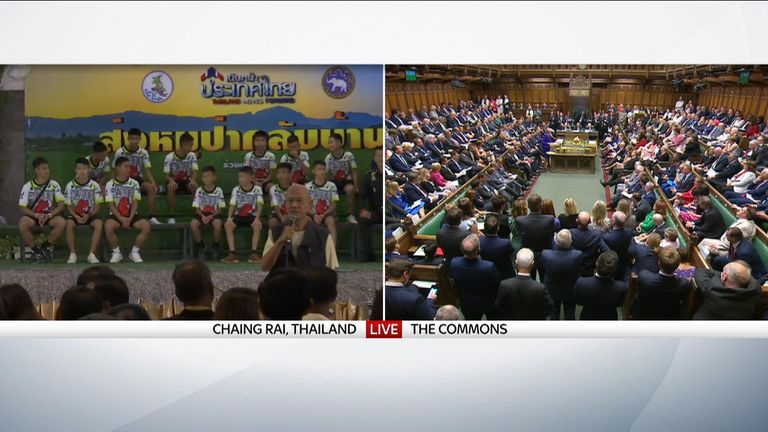 Mr Musk then called him a "pedo guy" on Twitter.
He has now said the term was "a common insult used in South Africa when I was growing up".
And he claimed it was "synonymous with 'creepy old man'", and was used to insult a person's appearance and demeanour.
"I did not intend to accuse Mr Unsworth of engaging in acts of paedophilia," he said.
"In response to his insults in the CNN interview, I meant to insult him back by expressing my opinion that he seemed like a creepy old man."
Mr Musk also sent an email to a BuzzFeed News reporter after the slagging match, asking them to "stop defending child rapists".
He has now claimed that was an "off the record" email based on an aide's summary of a private investigator's report on Mr Unsworth, which he did not know was false.
Mr Unsworth is seeking compensatory and punitive damages.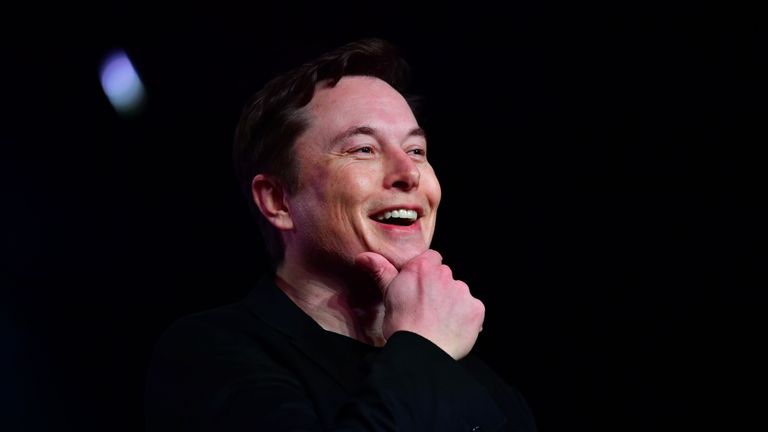 His lawyer, L Lin Wood, said he will reply to Musk's claims in three weeks, but aded: "I'll keep my powder dry for now, but I can assure you it will be explosive."
Mr Wood called Mr Musk's motion "as offensive to the truth as was his original tweet".
He added Mr Unworth is "a good man whose efforts saved the lives of 13 people".
Mr Musk has claimed Mr Unworth is a public figure when it comes to the cave rescue, which would require him showing clear and convincing evidence that Mr Musk made his statements with "actual malice".
Earlier this year Mr Musk agreed to seek his lawyers' approval before tweeting about Tesla's finances after saying he had secured funding to take the company private in 2018 at $420 (£325) a share, despite not having the money to pull off the deal.
<a href='https://news.sky.com/story/hope-and-fear-will-fuel-global-climate-change-strikes-11811713'>Hope and fear will fuel global climate change strikes</a>


<a href='https://news.sky.com/story/hope-and-fear-will-fuel-global-climate-change-strikes-11811713'>Hope and fear will fuel global climate change strikes</a>

Source link
More than 2,000 preserved foetal remains found at dead doctor's home | World News

More than 2,000 medically preserved foetal remains have been found at the home of a late Indiana abortion clinic doctor, leading to calls for a federal investigation.
The gruesome discovery was made after Dr Ulrich Klopfer died on 3 September and family members began sorting through his property in Illinois.
The county coroner's office has taken possession of the 2,246 preserved remains.
State Republican Ron Bacon has called for the Indiana attorney general's office to investigate the now-closed clinics in Fort Wayne, Gary and South Bend, where Klopfer had performed abortions.
He described the discovery as "seriously disturbing" and expressed concern that "there may be other remains".
A spokeswoman for the Will County Sheriff's Office said its investigation was ongoing and no further information would be released until it is complete.
She called it "a very sensitive situation" involving the sheriff's department, coroner's office and prosecutors.
Klopfer was believed to be Indiana's most prolific abortion doctor, performing thousands of procedures over several decades.
His three clinics closed years before his death.
The state revoked the South Bend clinic's licence in 2015 and the Indiana State Department of Health had previously issued complaints against the clinic, accusing it of lacking a patient register, policies regarding medical abortion, and a governing body to determine policies.
Klopfer's licence was suspended by Indiana's Medical Licensing Board in November 2016 after it found a number of violations, including a failure to ensure that qualified staff were present when patients received or recovered from medications given before and during abortion procedures.
He was no longer practising by that time, but told the panel he had never lost a patient in 43 years of doing abortions.