Instagram: Time to up your stories game as app adds augmented reality effects | Science & Tech News
Get ready to see your friends turn into a Terminator and take a selfie in outer space as Instagram adds augmented reality (AR) effects.
Much like the visual tricks seen in smartphone games like Pokemon Go, which allows players to see Pikachu and pals as if they were appearing in the real world, Instagram users will soon be able to up their stories game by overlaying a whole host of weird and wacky effects on to their photos and videos.
Instagram stories differ from regular photo or video posts that appear in the app's timeline with them appearing at the top of the app in a slideshow format containing a stream of pictures and clips for just 24 hours.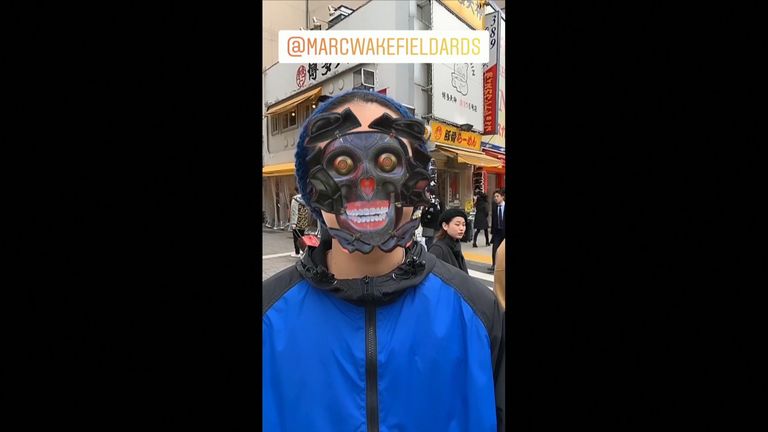 The photo-sharing platform is owned by Facebook and will use the tech giant's in-house AR platform called Spark to produce the effects, which will also allow people to create their own designs.
Existing filters, smileys, stickers and other overlays featured in Instagram have all been pre-made, but the company is hoping the AR functionality will allow for even greater creativity.
New creations can also be shared with friends and followers, with an effects gallery to be introduced so that users can browse and use anything they fancy.
In a showreel built by Instagram to get the creative juices flowing, people are seen chilling with a virtual pet on their shoulder, taking a selfie as it rains fire, and unmasking their face to reveal a Terminator-style android.
One youngster is seen gradually turning invisible like Harry Potter in the restricted section, while another snaps a selfie in outer space while reacting wildly to a surge of gherkins falling from above – all standard internet fare.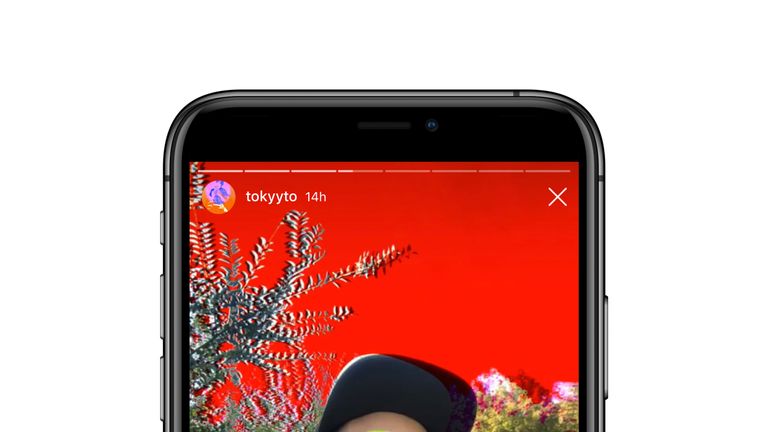 The company said: "Whether you want to add a new layer of fun to an event like a wedding, birthday party, or graduation with a custom filter or you're a professional who wants to continue to hone their craft, Spark AR Studio has everything you need to get started.
"And with Instagram stories being used by over 500 million users daily, there's no better place to express yourself with your own AR effects – or simply share the ways you're using them with your community."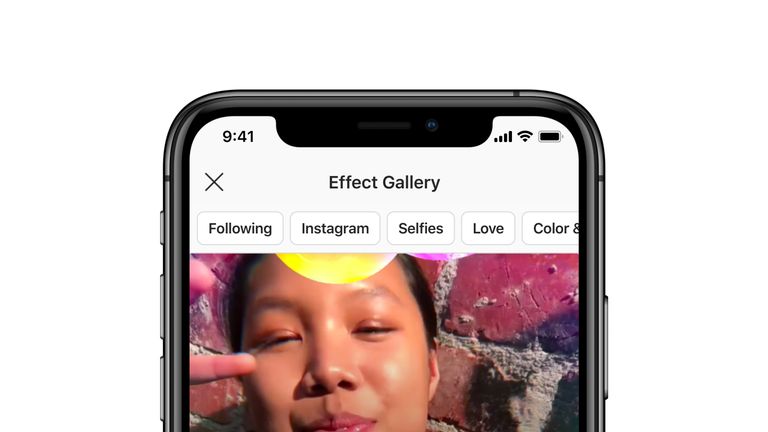 The update has been released on both the App Store and the Google Play Store, which have both become packed with apps featuring AR effects.
Some offer dedicated AR-only experiences, such as seeing how new furniture might fit in your living room or mapping the stars on a clear night, while others have begun adding AR features as a bonus.
Last week, Google said it was to more widely introduce AR tools to aid navigation in its Maps app.
The new feature will see AR arrows appear on the real-world scene as seen on your smartphone screen, to help with walking navigation.
Musk claims 'pedo guy' slur about Thai cave diver unintended | World News
Elon Musk has said he did not intend to accuse a diver who helped rescue 12 Thai boys from a cave of being a paedophile – despite calling him a "pedo guy".
The Tesla Inc chief executive made the claim as he tried to get a defamation lawsuit against him dismissed.
Vernon Unsworth brought the case against the multi-billionaire after saying in an interview that Musk was throwing a "PR stunt" by offering to help his dive team rescue the boys and their football coach from a flooded Thai cave system in 2018.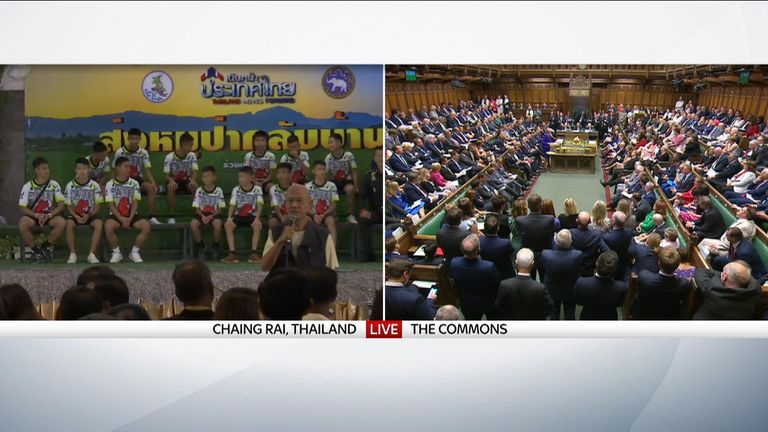 Mr Musk then called him a "pedo guy" on Twitter.
He has now said the term was "a common insult used in South Africa when I was growing up".
And he claimed it was "synonymous with 'creepy old man'", and was used to insult a person's appearance and demeanour.
"I did not intend to accuse Mr Unsworth of engaging in acts of paedophilia," he said.
"In response to his insults in the CNN interview, I meant to insult him back by expressing my opinion that he seemed like a creepy old man."
Mr Musk also sent an email to a BuzzFeed News reporter after the slagging match, asking them to "stop defending child rapists".
He has now claimed that was an "off the record" email based on an aide's summary of a private investigator's report on Mr Unsworth, which he did not know was false.
Mr Unsworth is seeking compensatory and punitive damages.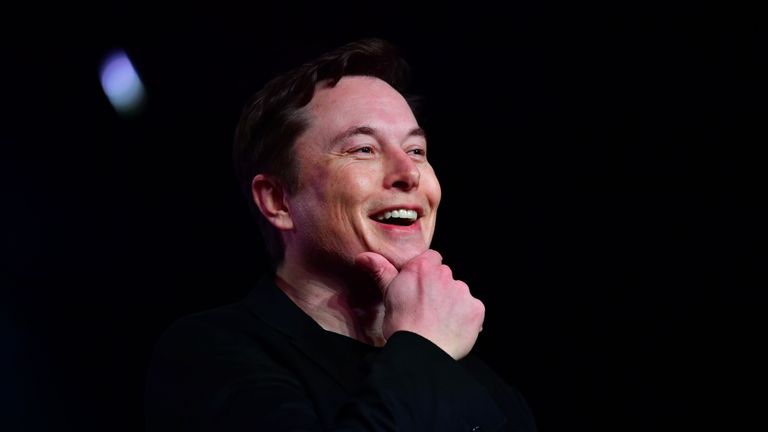 His lawyer, L Lin Wood, said he will reply to Musk's claims in three weeks, but aded: "I'll keep my powder dry for now, but I can assure you it will be explosive."
Mr Wood called Mr Musk's motion "as offensive to the truth as was his original tweet".
He added Mr Unworth is "a good man whose efforts saved the lives of 13 people".
Mr Musk has claimed Mr Unworth is a public figure when it comes to the cave rescue, which would require him showing clear and convincing evidence that Mr Musk made his statements with "actual malice".
Earlier this year Mr Musk agreed to seek his lawyers' approval before tweeting about Tesla's finances after saying he had secured funding to take the company private in 2018 at $420 (£325) a share, despite not having the money to pull off the deal.
<a href='https://news.sky.com/story/hope-and-fear-will-fuel-global-climate-change-strikes-11811713'>Hope and fear will fuel global climate change strikes</a>


<a href='https://news.sky.com/story/hope-and-fear-will-fuel-global-climate-change-strikes-11811713'>Hope and fear will fuel global climate change strikes</a>

Source link
More than 2,000 preserved foetal remains found at dead doctor's home | World News

More than 2,000 medically preserved foetal remains have been found at the home of a late Indiana abortion clinic doctor, leading to calls for a federal investigation.
The gruesome discovery was made after Dr Ulrich Klopfer died on 3 September and family members began sorting through his property in Illinois.
The county coroner's office has taken possession of the 2,246 preserved remains.
State Republican Ron Bacon has called for the Indiana attorney general's office to investigate the now-closed clinics in Fort Wayne, Gary and South Bend, where Klopfer had performed abortions.
He described the discovery as "seriously disturbing" and expressed concern that "there may be other remains".
A spokeswoman for the Will County Sheriff's Office said its investigation was ongoing and no further information would be released until it is complete.
She called it "a very sensitive situation" involving the sheriff's department, coroner's office and prosecutors.
Klopfer was believed to be Indiana's most prolific abortion doctor, performing thousands of procedures over several decades.
His three clinics closed years before his death.
The state revoked the South Bend clinic's licence in 2015 and the Indiana State Department of Health had previously issued complaints against the clinic, accusing it of lacking a patient register, policies regarding medical abortion, and a governing body to determine policies.
Klopfer's licence was suspended by Indiana's Medical Licensing Board in November 2016 after it found a number of violations, including a failure to ensure that qualified staff were present when patients received or recovered from medications given before and during abortion procedures.
He was no longer practising by that time, but told the panel he had never lost a patient in 43 years of doing abortions.