Scientists prove bathing 90 minutes before bed helps sleep | Science & Tech News
Scientists have proven that taking a bath 90 minutes before going to bed can help you get a better night's sleep.
Researchers at the University of Texas in Austin analysed thousands of studies on "water-based passive body heating" or bathing and showering with hot water.
The biomedical engineers found that bathing between one and two hours before bedtime in water between 40C (105F) and 42C (109F) can significantly improve sleep.
"When we looked through all known studies, we noticed significant disparities in terms of the approaches and findings," said Shahab Haghayegh, a PhD candidate and lead author on the paper.
"The only way to make an accurate determination of whether sleep can in fact be improved was to combine all the past data and look at it through a new lens."
The team published its paper in the journal Sleep Medicine Reviews after analysing 5,322 studies.
A lot of the science proving how a bath or shower improves sleep is already established.
Both sleep and core temperature in humans are regulated by something called the circadian clock, which is located within the brain's hypothalamus which sets the pattern for our bodily functions.
Our body temperature is closely involved in regulating our sleep, and our temperatures can be up to three degrees Fahrenheit higher in the late afternoon and early evening than when we sleep.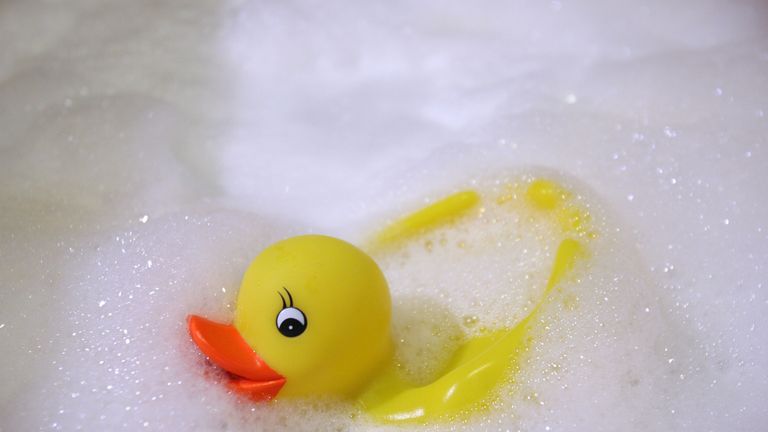 As our temperature rises during the night it works like a kind of biological alarm clock which ultimately disrupts our sleeping.
According to the researchers: "The temperature cycle leads the sleep cycle and is an essential factor in achieving rapid sleep onset and high efficiency sleep."
They discovered that perfect timing between having a bath and our core body temperature cooling down to improve sleep quality is 90 minutes.
"Warm baths and showers stimulate the body's thermoregulatory system, causing a marked increase in the circulation of blood from the internal core of the body to the peripheral sites of the hands and feet, resulting in efficient removal of body heat and decline in body temperature," according to the researchers.
"Therefore, if baths are taken at the right biological time, 1-2 hours before bedtime, they will aid the natural circadian process and increase one's chances of not only falling asleep quickly but also of experiencing better quality sleep."
50 US troops suffered traumatic brain injuries in Iran retaliation attack | World News
The US has confirmed 50 of its service members suffered traumatic brain injuries after Iran's missile strike on its Iraqi air base.
The airstrike was launched in retaliation to the US drone strike which killed Iran's most powerful general Qassem Soleimani.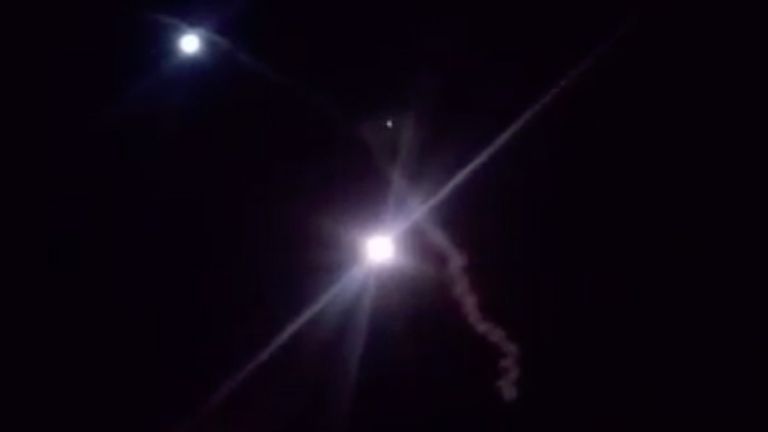 Donald Trump had said no Americans were harmed after the strike, on Ain al-Asad airbase but the number has been raised by the Pentagon three times.
Lieutenant Colonel Thomas Campbell, a Pentagon spokesman, said there were 16 additional service members diagnosed with an injury, taking the new total to 50 from the 34 announced last week.
Of those 50, 31 have returned to duty.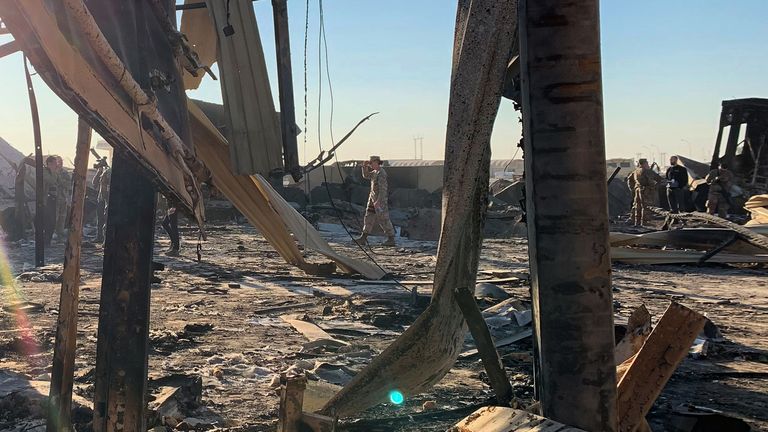 The injuries can be varying degrees of concussion, impairment of thinking, memory, vision, and hearing. Severity and duration of the injuries can vary widely and they have become a bigger concern for military in recent years.
The chief Pentagon spokesman, Jonathan Hoffman, said last week that a lot of TBI symptoms develop late and manifest themselves over time.
On Friday, he said: "The symptoms can get better. They can get worse.
"So we may see those numbers change a little bit. This is a snapshot in time."
Last week, another Pentagon spokesman said eight US service members who were sent to Germany were then taken to the United States.
After the Pentagon reported on 17 January that service members had been taken out of Iraq with concussion like symptoms, Mr Trump said: "I heard they had headaches and a couple of other things … and I can report it is not very serious."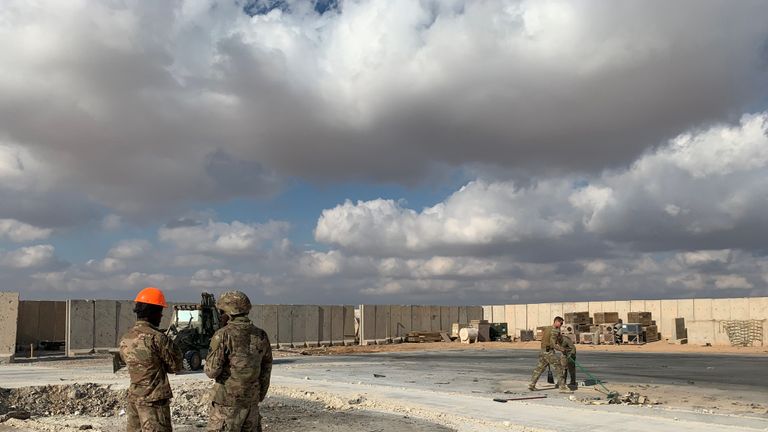 But William Schmitz, national commander of the Veterans of Foreign Wars, said on Friday he "expects an apology from the president to our service men and women for his misguided remarks".
Many of the soldiers were in bunkers before nearly a dozen Iranian missiles exploded in the attack.
The attack on the US airbase has so far been the end of military escalation between the two sides.
Coronavirus: Mainland China cases now exceed SARS as death toll hits 132 | World News
The coronavirus death toll in China has risen to 132 and the total number of confirmed cases has reached just shy of 6,000, making it more widespread on the mainland than the notable SARS outbreak of 2002 and 2003.
Twenty-six people have died in the last 24 hours, health authorities said on Wednesday – and there has been been an increase in confirmed cases of 1,459, taking that total to 5,974.
The latest figures emphasise just how quickly the virus has spread in mainland China, where severe acute respiratory syndrome (SARS) infected 5,327 people and killed 349 between November 2002 and July 2003.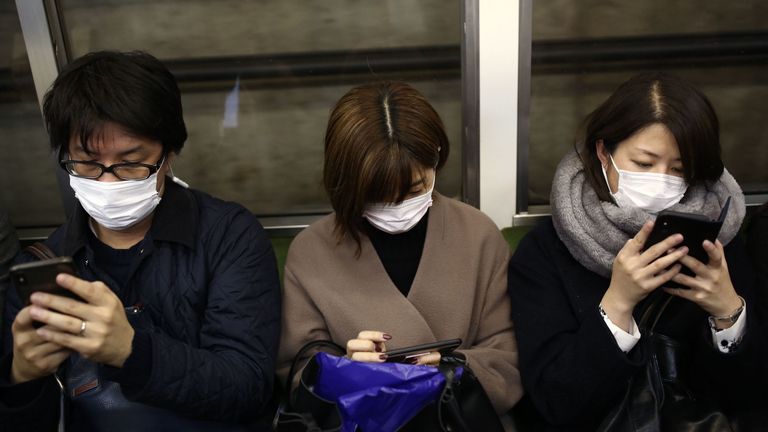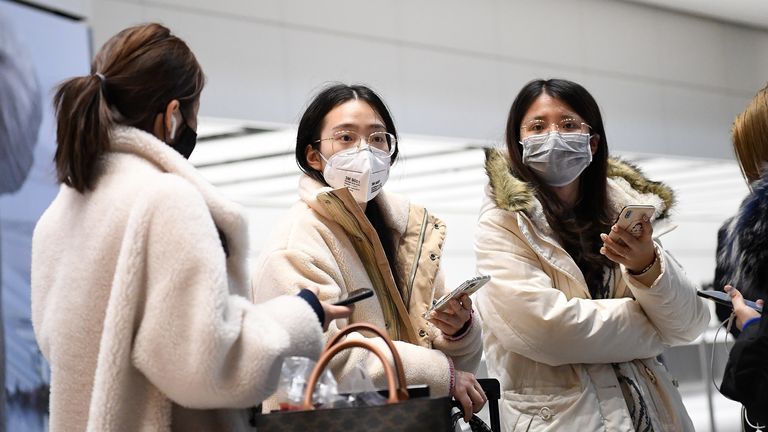 All but one of the newly recorded deaths came in Hubei province, which is where the city of Wuhan is located.
Wuhan is the epicentre of the virus and was placed under lockdown by the Chinese government, prompting other countries including Britain and the US to start evacuating their nationals from the city.
Governments around the world are advising people not to travel to China as uncertainty remains over how dangerous the mystery virus is and how easily it spreads between humans.
It is from the same family as the common cold as well as more serious illnesses like SARS.
There have been confirmed cases in countries across Asia, North America and Europe, although there have been no fatalities outside China.
Despite spreading, the World Health Organisation (WHO) has not classified the virus as a global emergency.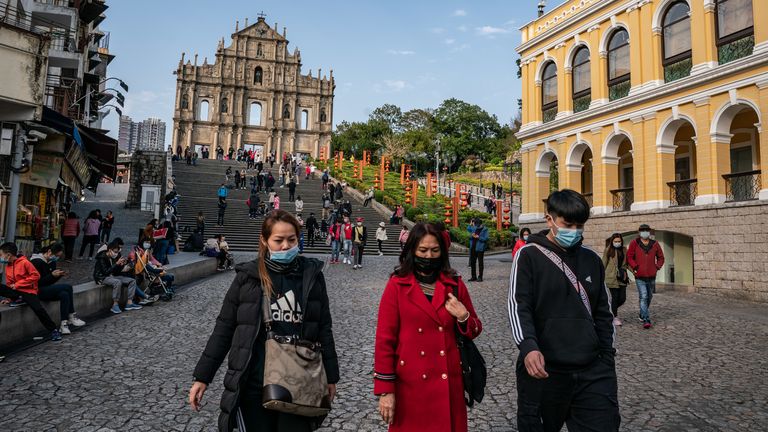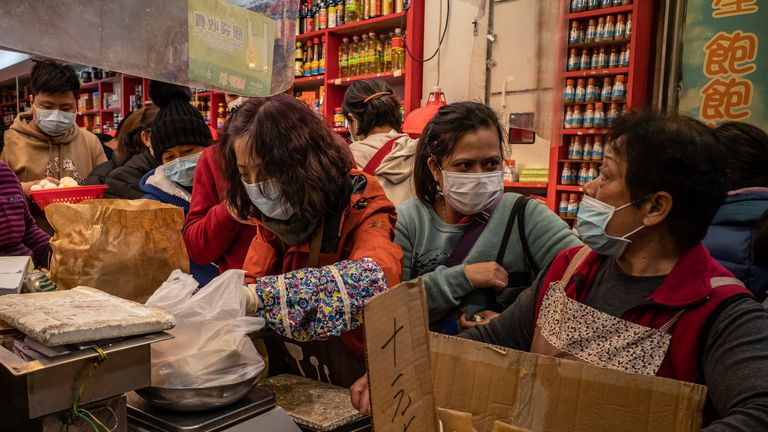 On Tuesday, UK health officials said 97 had been tested for the virus but all were negative, but England's director for health protection later warned it may still be present in the country.
People who have recently returned from Wuhan recently have been urged to "self-isolate".
Some nations are taking more drastic action than others in their bid to avoid any major outbreaks among their citizens, with the Philippines having issued a temporary blanket ban on tourist visas for Chinese nationals.
Hong Kong will cut all rail links to mainland China and halve the number of flights, South Korea will send a plane for its citizens and many other governments have also planned evacuations.
Australia is among them, but Prime Minister Scott Morrison has said those who are flown out of Hubei province will be quarantined on Christmas Island.
British officials believe up to 200 citizens currently in Wuhan will want to return to the UK, and the Foreign Office is advising people in other parts of China to "make decisions based on their own personal circumstances".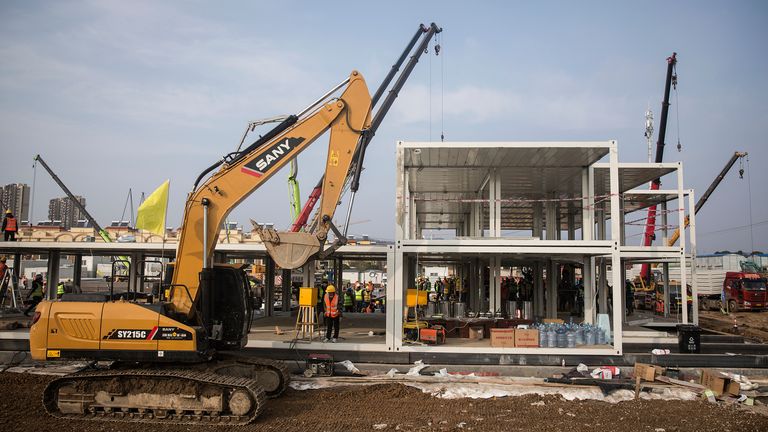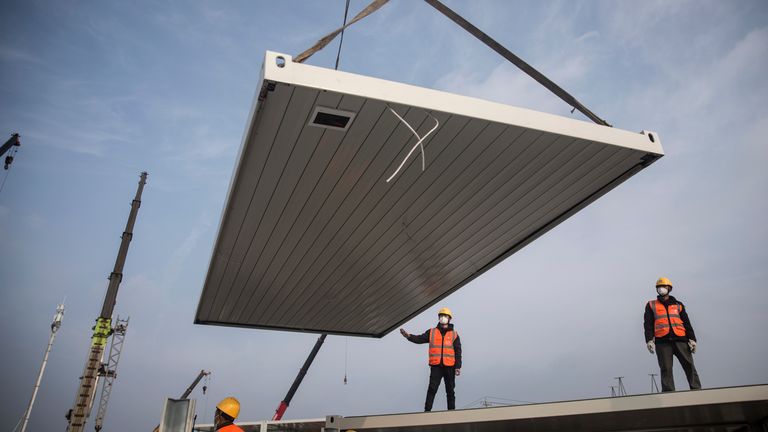 Wuhan is one of 17 cities in Hubei province that China has cut off access to, trapping more than 50 million people in the most far-reaching disease control measures ever imposed.
Wuhan is building two hospitals in a matter of days to add 2,500 beds for treatment of patients with the virus, with authorities having warned that the virus is getting stronger and that they are unclear on its potential to mutate.
China responded similarly to the SARS outbreak, which eventually killed nearly 800 people around the world.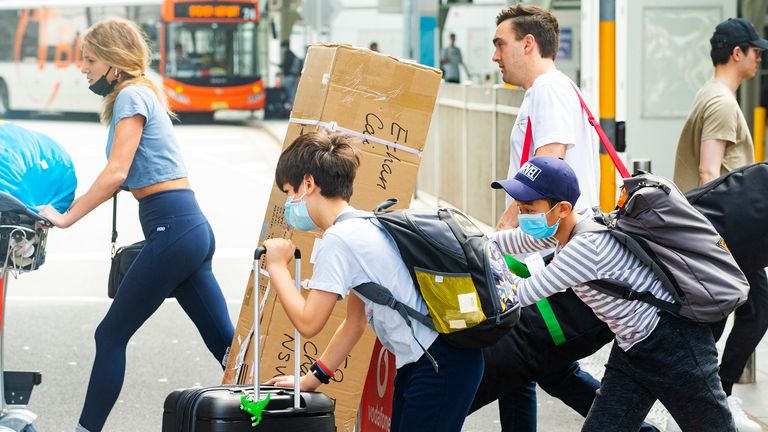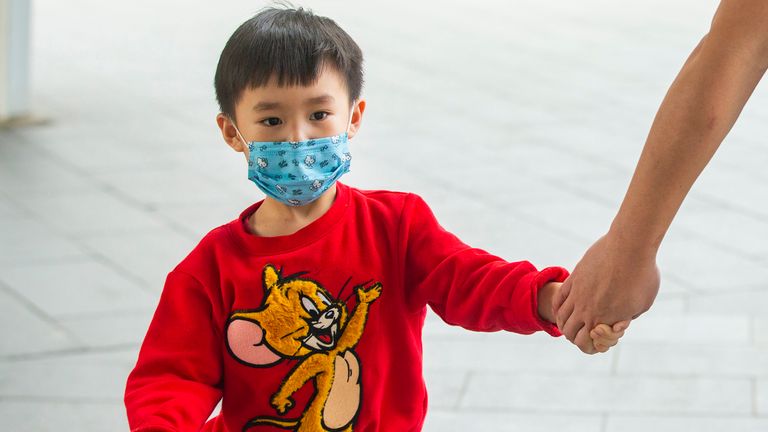 While anxiety continues to grow in tandem with the number of confirmed cases, there is already hope among some scientists that there could be a vaccine in the offing.
Researchers from The Peter Doherty Institute for Infection and Immunity in Melbourne have said they have grown a version of the virus that could be used to develop a vaccine.
It was grown from a patient sample received last week and will be used to generate an antibody test, which allows detection of the virus in patients who have not yet displayed any symptoms.
Dr Julian Druce said: "The virus will be used as positive control material for the Australian network of public health laboratories, and also shipped to expert laboratories working closely with the WHO in Europe."
Airbus takes €3.6bn hit to settle bribery and corruption claims | Business News

Airbus has agreed to settle bribery and corruption allegations by UK, US and French authorities in a deal that will cost it €3.6bn (£3bn).
The European aeroplane maker, based in Toulouse, disclosed the scale of the financial hit hours after confirming that it had reached an "agreement in principle" with authorities in each country.
Court hearings will take place in each of the three jurisdictions on Friday to give final approval to the deal.
Airbus said it would book a €3.6bn provision for the penalties in its annual accounts for 2019.
It did not give a breakdown in its statement of how much would go to each country or what part of the total was accounted for by other costs.
Still, the scale of the provision makes it likely that the settlement surpasses the £671m penalties handed to Rolls-Royce for similar allegations two years ago.
Airbus said its case related to "allegations of bribery and corruption and to inaccuracies in filings made with the US authorities pursuant to the US international traffic in arms regulations".
In Britain, the Serious Fraud Office confirmed in a separate statement that it had reached a deferred prosecution agreement in principle with the company, subject to court approval.
It said no further information could be provided until after the hearing.
The SFO and the French financial prosecutor's office had begun investigating Airbus in 2016 with the US Department of Justice joining in 2018.
The allegations related to irregularities concerning third party consultants.
Airbus employs more than 130,000 people worldwide including 13,500 in the UK at sites in Bristol, north Wales, Newport, Portsmouth and Stevenage.