<a href='https://news.sky.com/story/sky-views-11768048' target='_blank'>Podium protest against China's 'poster boy' shames swimming's governing body</a>

<a href='https://news.sky.com/story/sky-views-11768048' target='_blank'>Podium protest against China's 'poster boy' shames swimming's governing body</a>

Source link
Germany narrowly escapes recession but growth fragile | Business News

Germany has bucked expectations and narrowly avoided going into recession but growth remains weak, figures show.
Europe's biggest economy unexpectedly expanded by 0.1% in the third quarter driven by strong consumer spending.
Analysts had expected a 0.1% contraction.
But the Federal Statistical Office said gross domestic product in the second quarter contracted by 0.2%, greater than the 0.1% previously reported.
The German government's independent panel of economic advisers said last week there was no sign of a "broad, deep recession" or current need for a stimulus plan.
Services companies and the jobs market have held up well in Germany, but the industrial sector has seen declines in he face of trade tensions.
The country's economy minister Peter Altmaier said: "We do not have a technical recession, but the growth
numbers are still too weak."
More follows…
Grace Millane murder accused: Putting body in suitcase 'didn't seem right' | World News
The man accused of murdering British backpacker Grace Millane has said he struggled to put her body in a suitcase bought for the purpose "because it just didn't seem right".
The 27-year-old, who cannot be identified due to legal reasons, told police he had buried Ms Millane in a shallow gave in the woods before taking dozens of pills in a suicide attempt.
Ms Millane, from Wickford in Essex, died in Auckland, New Zealand, the night before her 22nd birthday during a Tinder date with the man at the beginning of December last year.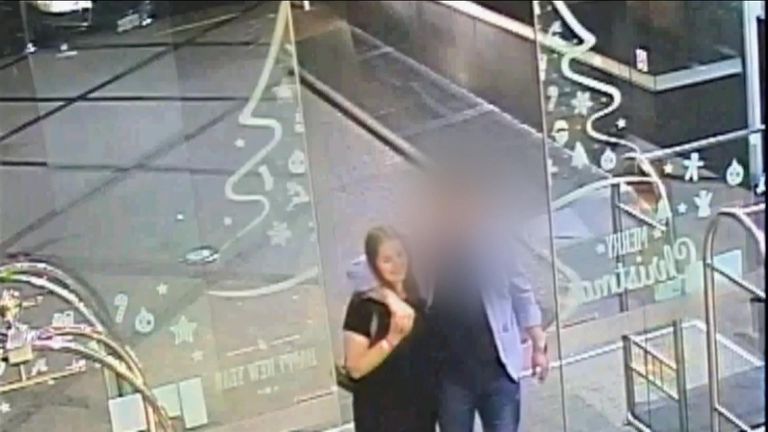 Prosecutors say he strangled her before burying her naked body in a suitcase in the Waitakere Ranges, near the city.
The man denies murder, claiming her death was an accident after she asked him to choke her during sex.
The trial at Auckland High Court heard on Thursday that Ms Millane had told him she was a fan of the 50 Shades of Grey movies.
In his second police interview a week after the pair shared a Tinder date, the man said she told him she had practised a number of BDSM sex techniques with a previous boyfriend.
Two days earlier, he had insisted he parted from Grace on the street with "a hug and a kiss on the cheek", hoping to see each to celebrate her 22nd birthday the next day.
In footage of the second interview played to the jury, he still denied being responsible for her death, saying he had woken to find her lying dead on the floor, bleeding from the nose.
"I picked her up and tried to wake her," he said. "I was like screaming Grace, Grace.
"I was trying to shake her. I was listening to see if her breathing was coming through and that's when I panicked. She was cold."
He told police he began dialling for an ambulance, adding: "But I didn't hit the button because I was scared how bad it looked. There's a dead person in my room. I thought it looked terrible.
"I was just terrified and scared. I went to The Warehouse (a chain store) and bought a suitcase."
Asked in the interview by his own lawyer why he was changing his story, he said: "I want her family to know that it wasn't intentional but I also want her family to have closure."
He said he had invented his previous, bogus account, because: "I was still shocked and I apologise for misleading."
He agreed to show officers where he had buried Grace's naked body in a shallow grave in dense woodland 10 miles from the city centre.
The court has heard that CCTV footage showed him entering the CityLife hotel, where he lived, arm in arm with Grace just before she died.
They had been seen kissing and cuddling as they shared a number of cocktails and tequila shots, and Grace had messaged a friend to tell her: "I click with him so well."
Inside the room, he told Detective Sergeant Ewen Settle that "she asked me to turn the TV off so I turned it off".
"I had it on the music channel and she started talking to me about 50 Shades of Grey which is a sex fantasy movie that's out.
"She told me that were a few things she likes doing and that she had done with her ex partner."
They started having sex, said the man, adding that she asked him to bite her and they both took intimate photos of each other.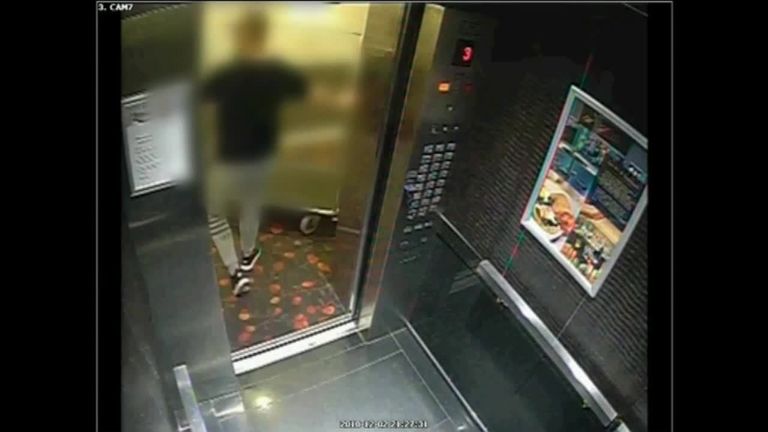 The prosecution say Grace was already dead when the pictures were taken of her, shortly after the accused allegedly searched on Google for "Waitakere Ranges", the hills where she was later buried, and "hottest fire".
Grace's phone has never been found, and the defendant has admitted dumping it in a rubbish bin along with her clothes, bag and shoes.
Prosecutors also say that his phone shows he searched for and watched hardcore pornography while Ms Millane lay dead in the room.
This was not mentioned in the police interviews.
He said he had then fallen asleep on the floor of his shower before going to bed thinking Grace had left the apartment.
He did not see her on the floor, he said.
By 8am, he was arranging another Tinder date for that afternoon at a bar, he said, adding that he had trouble finishing his beer with the second woman because he was "not 100 per cent there".
He was still thinking Grace "would wake up and she would be okay".
"I spewed up a few times because I couldn't put Grace in the bag because all I could think about was what we shared the night before," he said.
"And then I put her in the bag and the whole time I just kept saying, 'I'm sorry, I'm sorry'."
The trial, expected to last four weeks in total, continues.
Australia bush fires: Overwhelming sense of loss as people count cost disaster | World News
Returning to the wreckage, Chris Sudell surveys the remnants of his family home.
The once proud wooden and brick structure has been reduced to a tiny wall filled with ash.
"We are standing at the moment in our bedroom and you can see the remains of our bed there," he explains.
It is hard to envisage what this much-loved property had been like.
The bed he gestures to is now just a twisted pile of sticks.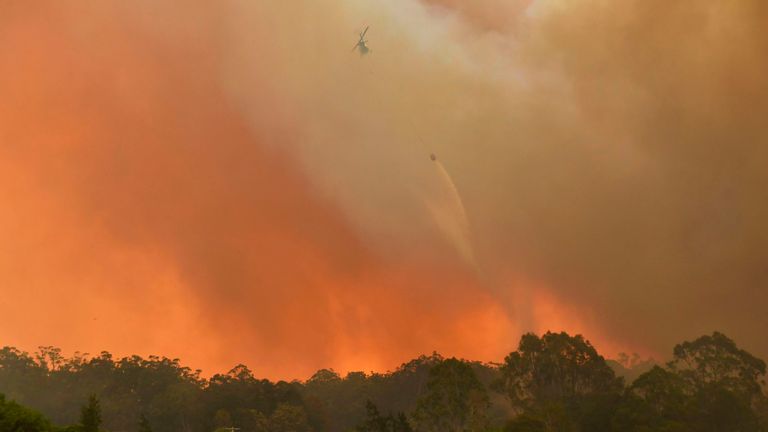 Bush fires tore through the house in the Australian state of New South Wales on Friday, destroying everything in their path
The family had two hours to gather what they could and run.
This is the first time Mr Sudell has properly seen the damage in daylight.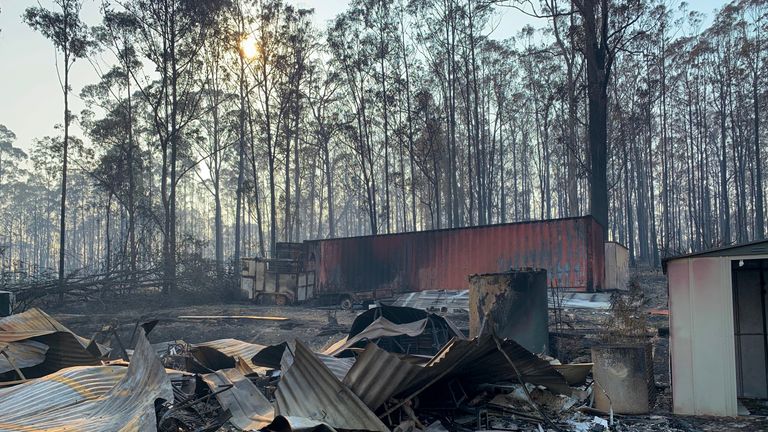 "It's just horrible. I mean everything we have, it's gone," he says.
Chris' wife, Jenny, watches on as he summons the ghosts of their stolen life.
For more than a decade this was the place eight of the family children were raised, where they kept treasured baby photographs and love letters, but it's all gone.
"It's devastating," she tells me. "You go through all the stages of grief – you're angry, you're sad, you joke about it and then you're just sort of angry you didn't do more."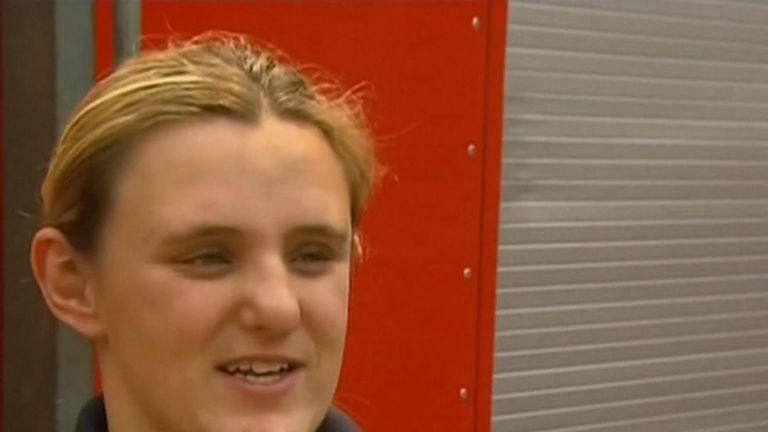 The anger is natural but in reality there was little they could do against the inferno.
Even a metal shipping container was no protection from the intense heat.
Inside once familiar furniture is reduced to charred, flimsy skeletons.
More than 300 homes in eastern Australia have been destroyed in the recent bush fires and four people have died.
When you walk around the blackened neighbourhoods there is an overwhelming sense of loss.
"The only reason we came back was for closure. I don't really want to come back again, I've seen what I need to see," Jenny says, sadly staring at the piles of ash.
"I can see there's nothing salvageable at all and I can see the state of the place. I just needed some closure, to know it was final."
"So that's it, you'll never live here again?" I ask.
"No," she replies.
The Sudell's pain is repeated hundreds, if not thousands of times across this east coast as families grieve for their old lives lost to the flames.