Spy satellite images reveal Himalayan glaciers are shrinking fast | Science & Tech News
Himalayan glaciers are now melting twice as fast as they were before the turn of the century, Cold War-era spy satellite images have revealed.
The melting of ice in the Asian mountain range, which includes Mount Everest, has doubled during the last 40 years, according to a new study by scientists.
The team, from Columbia University's Earth Institute, compared US spy satellite images from the mid-1970s with modern satellite data.
They examined 650 glaciers spanning 2000km (1,243 miles) across India, China, Nepal and Bhutan.
Analysis showed glaciers have been shrinking by almost half a metre each year since 2000 – twice the amount lost every year between 1975 to 2000.
More than a quarter of the ice that was present in 1975 has vanished during the last four decades.
"This is the clearest picture yet of how fast Himalayan glaciers are melting over this time interval, and why," said lead author Joshua Maurer, from Columbia University's Lamont-Doherty Earth Observatory in New York.
Recent yearly losses have averaged about 8 billion tonnes of water – the equivalent of 3.2 million Olympic-size swimming pools, he said.
Though temperatures vary from place to place, average temperatures were one degree Celsius (1.8F) higher between 2000 to 2016 than they were between 1975 and 2000.
As well as rising temperatures, other causes included reduced rainfall and the burning of fossil fuels as soot landing in the region absorbs sunlight and speeds up melting.
"It shows how endangered [the Himalayas] are if climate change continues at the same pace in the coming decades," said Etienne Berthier, a glaciologist at France's Laboratory for Studies in Geophysics and Spatial Oceanography, who was not involved in the study.
The study has been published in the journal Science Advances.
McDonald's to launch 'evolved' paper straw after customer backlash | Business News
McDonald's says it is to launch an "evolved" paper straw across Europe following a backlash from customers over its first attempt.
The fast food chain, which recently hit headlines over the controversial departure of its British-born chief executive Steve Easterbrook, said the change it was bringing in was part of a wider commitment to the environment by reducing plastic and waste.
McDonald's replaced its plastic straws with paper versions in the UK from late last year following, what it said were, successful trials.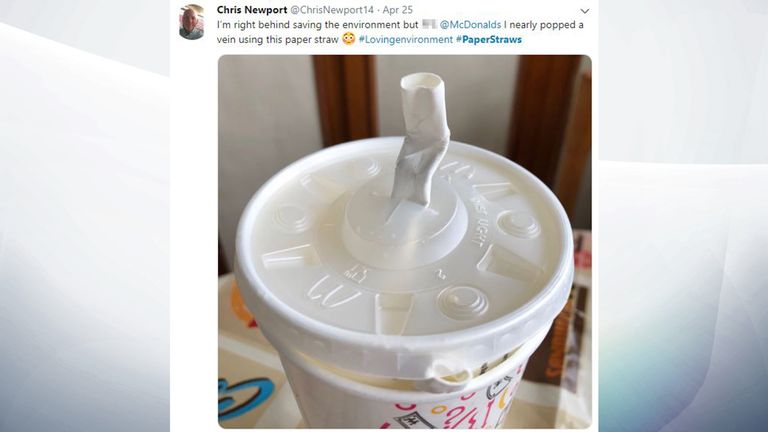 But tens of thousands of customers called for the move to be scrapped, claiming the straws became soggy too quickly and even dissolved.
The chief executive of McDonald's UK, Paul Pomroy, appeared on Sky News at the time to defend the straws – saying he had checked them himself.
The company said on Thursday that the new, more sturdy, straw would be distributed to restaurants across Europe, though it declined to give a time frame.
It said: "Following feedback from customers, and as the packaging industry has evolved, the paper straws being rolled out are now stronger while remaining made of fully recyclable materials."
The straw initiative forms part of the chain's 'Better M' platform to support the environment.
Another change was a makeover of McFlurry packaging to eliminate the need for a separate plastic lid. This would involve the container having flaps at the top, the company explained.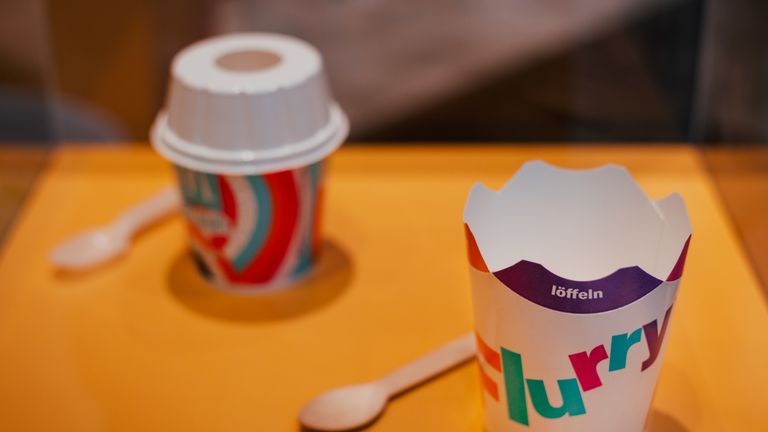 It said this would reduce more than 1,200 tonnes of plastic annually.
It also said it was also to stop plastic drink lids – but only in France.
The chain said they would be replaced by fibre. Edible packaging was to be trialled in Ukraine with its Sundae surround made from waffle.
Vice president of global sustainability at McDonald's, Keith Kenny, said: "We care about lessening our impact on the environment and know our customers do too.
"That's why we're finding new and innovative ways to reduce our use of packaging, switch to more sustainable materials and help our customers to reuse and recycle, too.
"The trials we are conducting across Europe are vital in helping us get first-hand feedback from customers on solutions that help them to be conscious consumers, without compromising on quality and the McDonald's experience they love."
EU legal case against UK over failure to name commissioner | World News

EU officials have launched a legal case against the UK for failing to name a new commissioner.
The commissioner would serve in the new European Commission that is due to take over from 1 December.
Officials have given Britain a deadline of November 22 to respond.
In a statement, the executive commission said: "The European Commission has today sent a letter of formal notice to the United Kingdom for breaching its EU Treaty obligations by not suggesting a candidate for the post of EU Commissioner."
More follows…
US high school shooting: Five wounded in attack at Saugus High School in Los Angeles | World News
At least five people have been injured in a shooting at a California school, and the gunman is still on the run, police have said.
Officers have said they are dealing with an "active scene" after the suspect opened fire at Saugus High School in Santa Clarita, Los Angeles County, around 30 miles northwest of downtown Los Angeles.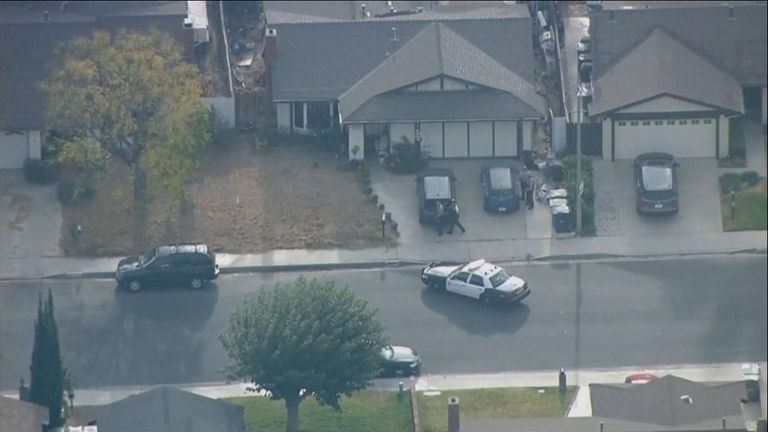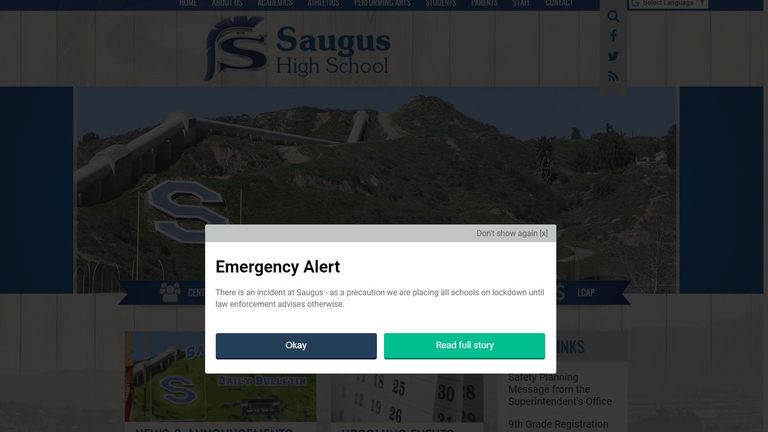 Helicopter footage aired on US television shows lines of students with their hands in the air, filing out of school buildings and being led by police officers.
Several pupils were placed on stretchers and taken to ambulances in the school's car park, according to the LA Times.
Lines of students were escorted away from the school by officers.
Other schools in the area have been placed on lockdown.
The suspect is a 15-year-old boy who was wearing black clothing and a black hat, according to the sheriff's office.
He is described as an Asian male.
Police are surrounding a property in the area in the hunt for the suspect.
More follows…