Philippe Zdar: French DJ and producer dies after falling from Paris window | World News
French producer and DJ Philippe "Zdar" Cerboneschi has died after accidentally falling from a building in Paris, his agent has said.
Zdar, 50, who is legendary on the electronic music scene, made up one half of music duo Cassius with fellow producer Hubert Blanc-Francard.
The duo were set to release a new album on Friday.
In the early 90s, Zdar also partnered with Etienne de Crécy to form Motorbass, which released one album, Pansoul.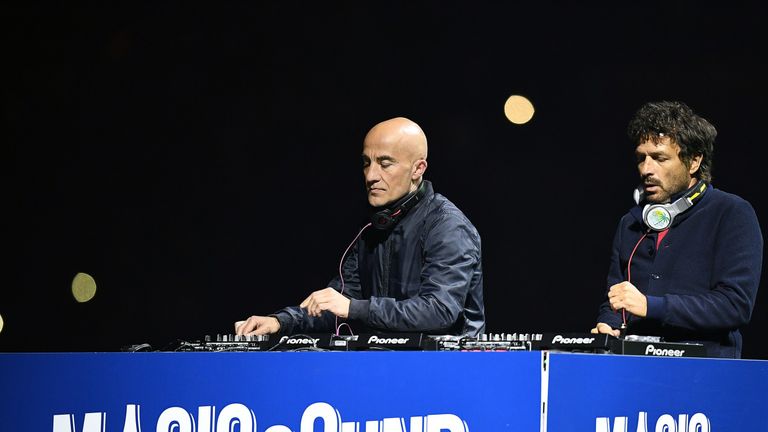 Zdar has also lent his producing talents to other artists throughout the years.
He produced and mixed the critically acclaimed Wolfgang Amadeus Phoenix album for French indie-rock band Phoenix in 2009, and more recently worked on the upcoming album, A Bathful of Ecstasy, for Hot Chip.
Other collaborations include Kanye West, Robyn, Franz Ferdinand, The Rapture and Cat Power.
Musicians, DJs and producers led the tributes online to the French touch pioneer on Thursday.
Franz Ferdinand frontman Alex Kapranos said he was "totally devastated" and was "unable to process" the news.
He later added: "Philippe Zdar was a great inspiration, both as a producer, but particularly as a good man and friend."
"His taste was impeccable and is heard on everything he worked on.
"I will miss him terribly."
Shocked by the passing of Philippe Zdar. an incredible career and legacy. His work in the early days with Le Funk Mob and Etienne de Crecy gave French electronic music a gold standard that fulfilled its promise through Cassius, Daft Punk and beyond . RIP to the Motorbass

— Gilles Peterson (@gillespeterson) June 20, 2019
RIP Philippe Zdar, a visionary and tectonic force who shaped the geography of modern dance music. I am so sorry to the many friends who mourn his sudden and terrible loss tonight.

— THE BLACK MADONNA (@blackmadonnachi) June 20, 2019
Meanwhile, Phoenix simply shared a blacked-out post on Instagram.
Calvin Harris paid tribute to "an unbelievably lovely man with an incredible legacy", while The Black Madonna described the Frenchman as a "visionary and tectonic force who shaped the geography of modern dance music".
Awful news about Phillipe Zdar, what an unbelievably lovely man with an incredible legacy. I was mesmerized by this record as a 15 year old https://t.co/H79OZ19Nxq

— Calvin Harris (@CalvinHarris) June 20, 2019
Philippe Zdar was a great inspiration, both as a producer, but particularly as a good man and friend.

His taste was impeccable and is heard on everything he worked on.

He had a huge joy for life, generosity and passion.

I will miss him terribly.

— Αλεξ Καπράνος (@alkapranos) June 20, 2019
Hot Chip said the group was "stunned and immensely sad" upon hearing the news of the producer's death.
"He was a kind, open and endlessly enthusiastic man who brought happiness to everyone around him."
"Au revoir Philippe, et merci," the group said.
General election: 'Don't give up' on stopping Brexit, Donald Tusk tells campaigners | Politics News
One of the EU's most senior figures has intervened in Britain's general election campaign, urging opponents of Brexit not to give up on stopping it.
Outgoing European Council President Donald Tusk made the remarks in a speech in Bruges, Belgium, as his time in the role comes to an end.
With that in mind, Mr Tusk said he wanted to "tell you something I wouldn't have dared to say a few months ago, as I could be fired for being too frank".
He said the UK will become "an outsider, a second-rate player" after Brexit and said a friend who suggested to him that it would be "the real end of the British Empire" is probably right.
Turning his attention to the upcoming election 12 December, Mr Tusk told the audience: "The UK election takes place in one month. Can things still be turned around?
"Hannah Arendt taught that things become irreversible only when people start to think so.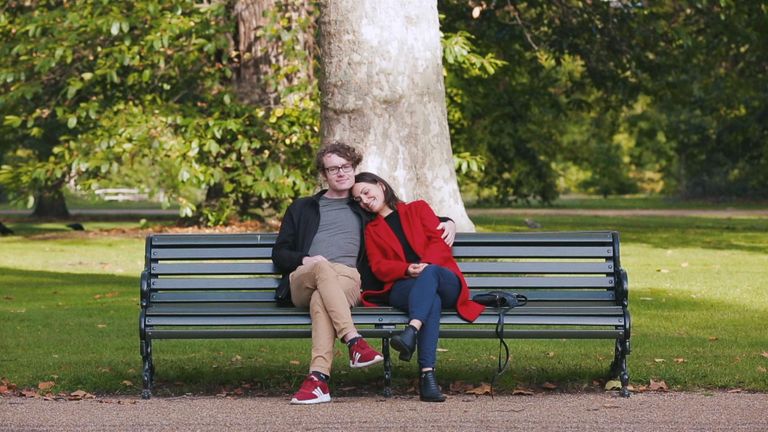 "So the only words that come to my mind today are simply: don't give up.
"In this match, we had added time, we are already in extra time, perhaps it will even go to penalties?"
Speaking at the opening ceremony of the 2019/2020 academic year at the College of Europe, Mr Tusk added: "I have heard repeatedly from Brexiteers that they wanted to leave the European Union to make the United Kingdom global again, believing that only alone, it can truly be great.
"You could hear in these voices a longing for the empire. But the reality is exactly the opposite.
"Only as part of a united Europe can the UK play a global role, only together can we confront, without any complexes, the greatest powers of this world.
"In fact, I can say the same about Germany or France. And the world knows it.
"I have heard the same in India, New Zealand, Australia, Canada and South Africa; that after its departure, the UK will become an outsider, a second-rate player, while the main battlefield will be occupied by China, the United States and the European Union.
"'Why are they doing this?' – I was asked this regretful question everywhere I went.
"One of my English friends is probably right when he says with melancholy that Brexit is the real end of the British Empire."
:: Listen to the Campaign Unwrapped podcast on Apple Podcasts, Google Podcasts, Spotify, Spreaker
Britain is currently due to leave the EU on 31 January.
Prime Minister Boris Johnson struck a renegotiated deal with Brussels earlier this year, but saw his efforts to pass the agreement stymied by MPs.
He then moved to hold an election, which opposition parties agreed to support once the prospect of a no-deal Brexit was avoided at the end of last month.
The Brexit Election on Sky News – the fastest results and in-depth analysis on mobile, TV and radio.
Watch Dermot Murnaghan live from 9pm on 12 December
See the exit poll at 10pm
Watch KayBurley@Breakfast election special on 13 December
Find out what happens next in All Out Politics special from 9am with Adam Boulton
Trump may survive impeachment – but voters will deliver ultimate verdict | World News
It has been 21 years since Americans have been able to watch the behaviour of their president pulled apart in televised impeachment hearings.
If they were watching this time, they would have seen Donald Trump's integrity questioned in the dry, methodical assessment of two seasoned diplomatic professionals.
George Kent and Bill Taylor provided chapter and verse on what they saw in dealings between Trump's White House and Ukraine – their testimony drawn from extensive and exhaustive note-taking at the time.
They alleged military aid and political support had been held hostage to Trump's demands for an investigation into his political rival, Joe Biden.
They also saw an "irregular" back channel conducting a US shadow foreign policy.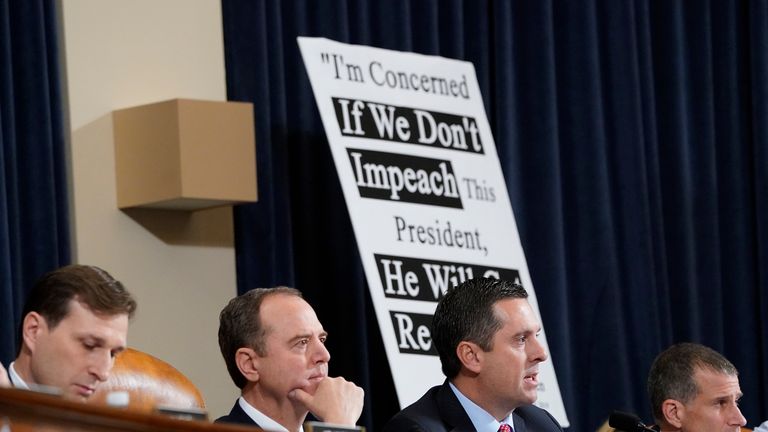 Taylor – a Vietnam War veteran and career diplomat – said he was "astonished", saw the conduct as "crazy" and threatened to resign.
His testimony may prove far more damaging than his resignation.
Kent, a State Department expert on Ukraine, said what he witnessed was "unfortunate" and "unexpected" – damning terms in the cautious world of diplomacy.
Most significant of all was Taylor's evidence of a direct connection between Trump himself and the push for Ukraine to play ball.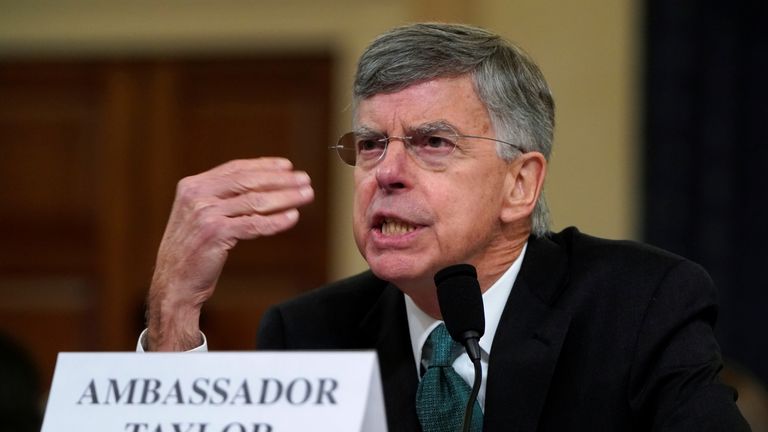 Taken on its face, the evidence was powerful confirmation of the central charge; that Donald Trump abused his position for personal gain.
Yet the chances of the president being removed from office as a result are almost zero.
Republicans tried their best to dent the case against Trump, with little success. But they know they probably won't be able to stop him being impeached by a Democrat-controlled House if Representatives.
But when that impeachment trial takes place in a Republican-controlled Senate, the Democrats stand little chance of mustering the required two-thirds majority to remove him.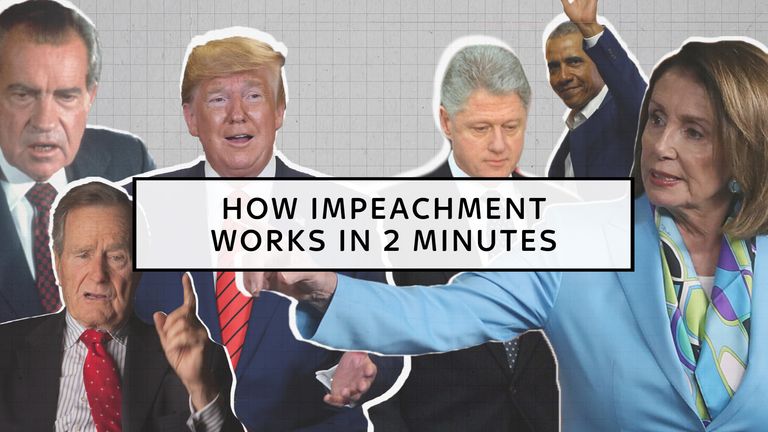 Those leading the impeachment process say such considerations are moot. If they see wrongdoing, they say, it is their duty to take action.
The reality is that the American public will deliver the ultimate verdict at the ballot box in November next year.
What they make of the evidence – and of the Trump presidency in general – will be decisive.
We live in a different media age from the era of previous televised impeachment hearings. It was estimated that 80% of Americans watched those concerning Richard Nixon over Watergate in 1973.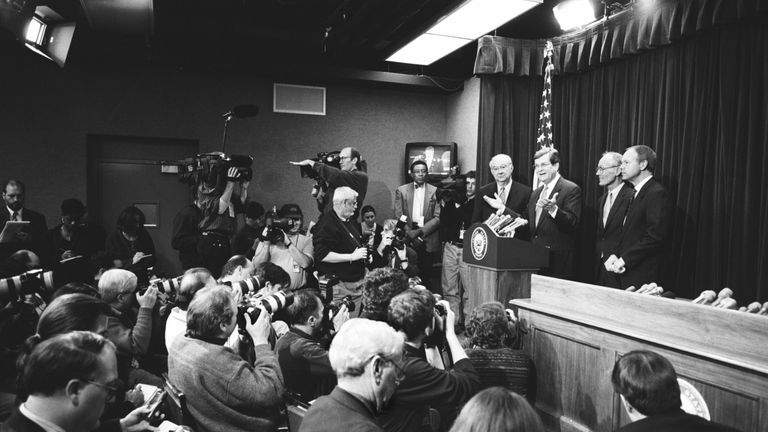 Twenty-one years ago it was Bill Clinton who survived a Senate impeachment trial.
Donald Trump probably will as well.
Whether he survives unscathed is a different matter.
Stowaway: Kenya authorities dispute identity of man who fell from plane | World News
The Kenyan Airports Authority (KAA) has disputed a Sky News investigation about the identity of a stowaway who fell from a Kenyan Airways plane into a south London garden on 30 June.
The airports authority said in a statement that the name of the man identified by Sky News – Paul Manyasi – does not appear on the airport staff register and the airport pass biometric register.
The KAA said: "The identity of the stowaway is an open and active investigation and any information received will be investigated to ensure a factual conclusion."
Colnet, the cleaning company Sky News believes Mr Manyasi worked for, has also released a statement.
It said that employees require a special pass, which is only issued after thorough vetting by the KAA authority.
"There are records of the passes issued and all Colnet employees are accounted for without failure at the end of every shift and we can confirm without a doubt that we don't have, and have never had Paul Manyasi as an employee."
Sky News approached both the KAA and Colnet for reaction before airing the investigation.
Both organisations released statements after the report was aired.
At the time of the incident Kenya's Civil Aviation Authority – responsible for regulating the country's aviation industry – said it is most likely the stowaway had access to air-side and that it was possible it could have been an airport worker.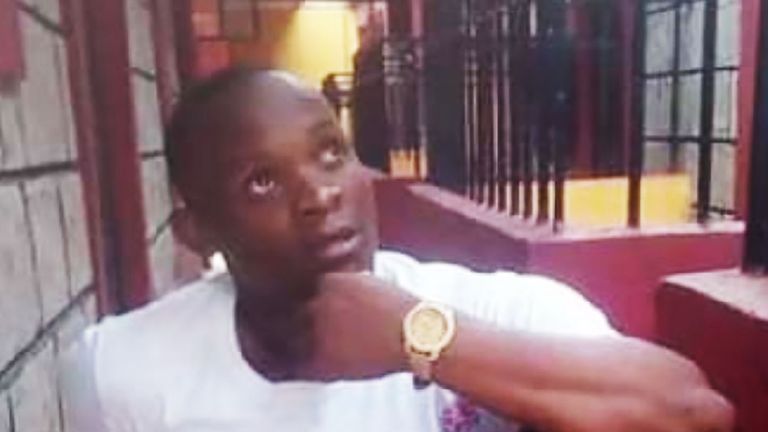 During the course of the investigation, the Sky News team interviewed Paul Manyasi's parents, Isaac and Janet, who identified some of their son's belongings found in the London garden and in the landing compartment of the Kenya Airways Boeing 787.
Subsequent to broadcasting the story, reports have suggested Mr Manyasi has provided Kenyan media outlets with contradictory statements, including the view that his son was the stowaway, while also suggesting his son was alive and in prison.