Tearful Jon Stewart finds congress 'empty' during 9/11 victims' fund talks | US News
US comedian and broadcaster Jon Stewart has attacked a "near-empty" congress after members failed to show up to a hearing on renewing funding for the healthcare of 9/11 first responders.
The former Daily Show host was testifying before the judiciary committee's subcommittee about securing more money to help care for members of the emergency services who became ill after responding to the attacks.
But most of the panel's 14 members failed to show up.
"Sick and dying, they brought themselves down here to speak and no one," Stewart said.
"Shameful, it's an embarrassment to the country and a stain on this institution. You should be ashamed of yourselves for those who aren't here but you won't be because accountability doesn't appear to be something that occurs in this chamber."
Becoming tearful, he continued: "Where are they? It would be one thing if their callous indifference and rank hypocrisy was benign, but it's not.
"Their indifference cost these men and women their most valuable commodity, time, the one thing they're running out of."
Retired NYPD bomb squad detective, Luis Alvarez, was part of the attack response team.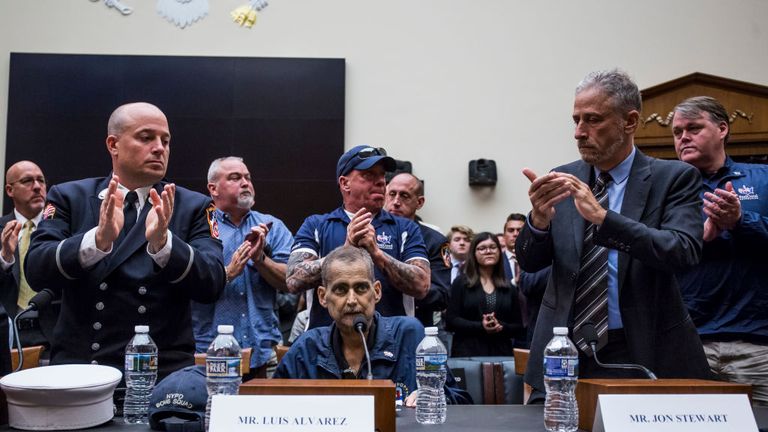 He told the hearing: "Less than 24 hours from now, I will be serving my 69th round of chemotherapy… I should not be here with you. But you made me come. You made me come because I will not stand by and watch as my friends with cancer from 9/11 like me are valued less than anyone else."
Other emergency service members sat behind Mr Alvarez wiping away tears.
He continued: "We were there with one mission and we left after completing that mission. I have been to many places in this world and done many things. But I can tell you that I did not want to be anywhere else than Ground Zero when I was there.
"I have been lucky enough to have had 68 rounds of chemo. You heard me right. 68 rounds. Many others haven't had the opportunity to have five. Some have had none.
"It is my goal and it is my legacy to see that you do the right thing for all 9/11 responders.
"You all said you would never forget – well I'm here to make sure that you don't."
The fund, originally approved for five years in 2010, provides medical treatment for those who require ongoing care due to inhaling toxic dust in the days following the attack.
Republicans were unhappy with the cost of the original legislation and as a compromise at the time, Democrats agreed to authorise the fund for five years and cover the cost with an excise tax, with a re-evaluation every five years.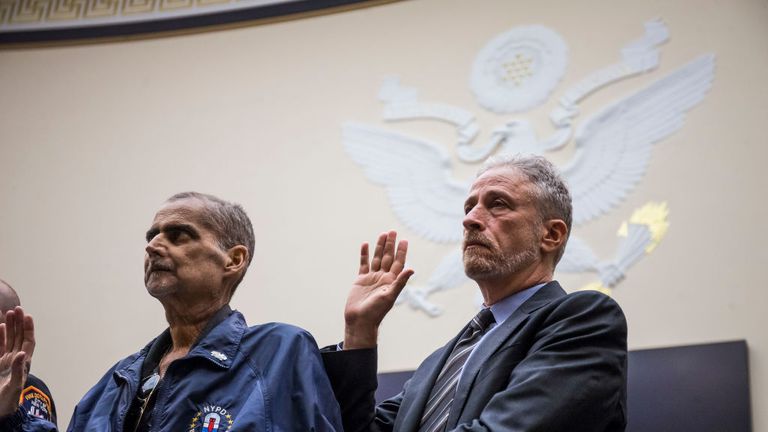 Stewart criticised congress for continuing to require the fund be renewed every five years – pointing to the panel's top Republican, Mike Johnson, for saying that congress has to balance other emergencies as well.
"I'm pretty sure what's going to happen five years from now, more of these men and women are going to get sick and they are going to die and I am awfully tired of hearing that it's a 9/11 New York issue," Stewart said, adding: "Al Qaeda didn't shout death to Tribeca."
More than 40,000 people have applied to the Victim Compensation Fund, which covers illnesses potentially related to being at the World Trade Center site, the Pentagon or Shanksville, Pennsylvania, after the attacks.
More than $5bn in benefits have been awarded out of the $7.4bn fund, with about 21,000 claims pending.
Stewart criticised the fact that nearly 18 years after the attacks, first responders and their families still have no assurance the fund will not run out of money.
Musk claims 'pedo guy' slur about Thai cave diver unintended | World News
Elon Musk has said he did not intend to accuse a diver who helped rescue 12 Thai boys from a cave of being a paedophile – despite calling him a "pedo guy".
The Tesla Inc chief executive made the claim as he tried to get a defamation lawsuit against him dismissed.
Vernon Unsworth brought the case against the multi-billionaire after saying in an interview that Musk was throwing a "PR stunt" by offering to help his dive team rescue the boys and their football coach from a flooded Thai cave system in 2018.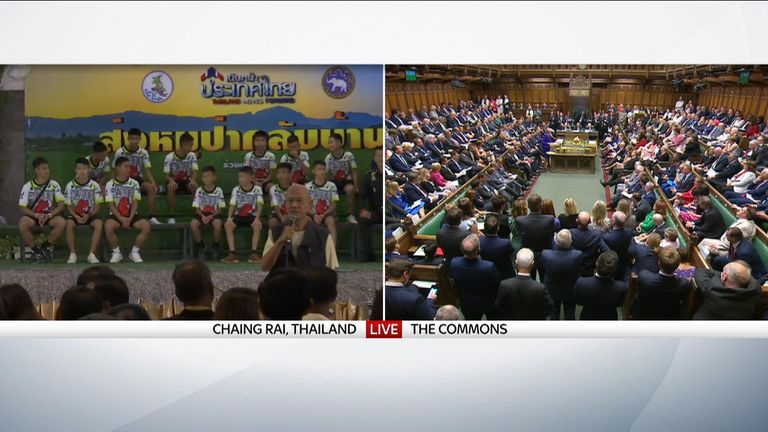 Mr Musk then called him a "pedo guy" on Twitter.
He has now said the term was "a common insult used in South Africa when I was growing up".
And he claimed it was "synonymous with 'creepy old man'", and was used to insult a person's appearance and demeanour.
"I did not intend to accuse Mr Unsworth of engaging in acts of paedophilia," he said.
"In response to his insults in the CNN interview, I meant to insult him back by expressing my opinion that he seemed like a creepy old man."
Mr Musk also sent an email to a BuzzFeed News reporter after the slagging match, asking them to "stop defending child rapists".
He has now claimed that was an "off the record" email based on an aide's summary of a private investigator's report on Mr Unsworth, which he did not know was false.
Mr Unsworth is seeking compensatory and punitive damages.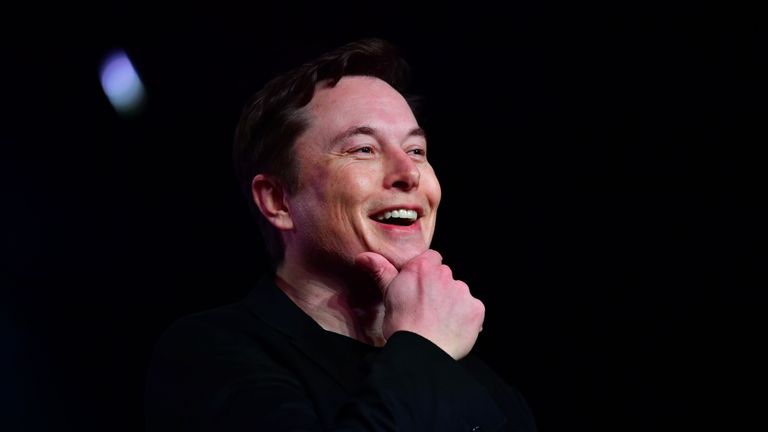 His lawyer, L Lin Wood, said he will reply to Musk's claims in three weeks, but aded: "I'll keep my powder dry for now, but I can assure you it will be explosive."
Mr Wood called Mr Musk's motion "as offensive to the truth as was his original tweet".
He added Mr Unworth is "a good man whose efforts saved the lives of 13 people".
Mr Musk has claimed Mr Unworth is a public figure when it comes to the cave rescue, which would require him showing clear and convincing evidence that Mr Musk made his statements with "actual malice".
Earlier this year Mr Musk agreed to seek his lawyers' approval before tweeting about Tesla's finances after saying he had secured funding to take the company private in 2018 at $420 (£325) a share, despite not having the money to pull off the deal.
<a href='https://news.sky.com/story/hope-and-fear-will-fuel-global-climate-change-strikes-11811713'>Hope and fear will fuel global climate change strikes</a>


<a href='https://news.sky.com/story/hope-and-fear-will-fuel-global-climate-change-strikes-11811713'>Hope and fear will fuel global climate change strikes</a>

Source link
More than 2,000 preserved foetal remains found at dead doctor's home | World News

More than 2,000 medically preserved foetal remains have been found at the home of a late Indiana abortion clinic doctor, leading to calls for a federal investigation.
The gruesome discovery was made after Dr Ulrich Klopfer died on 3 September and family members began sorting through his property in Illinois.
The county coroner's office has taken possession of the 2,246 preserved remains.
State Republican Ron Bacon has called for the Indiana attorney general's office to investigate the now-closed clinics in Fort Wayne, Gary and South Bend, where Klopfer had performed abortions.
He described the discovery as "seriously disturbing" and expressed concern that "there may be other remains".
A spokeswoman for the Will County Sheriff's Office said its investigation was ongoing and no further information would be released until it is complete.
She called it "a very sensitive situation" involving the sheriff's department, coroner's office and prosecutors.
Klopfer was believed to be Indiana's most prolific abortion doctor, performing thousands of procedures over several decades.
His three clinics closed years before his death.
The state revoked the South Bend clinic's licence in 2015 and the Indiana State Department of Health had previously issued complaints against the clinic, accusing it of lacking a patient register, policies regarding medical abortion, and a governing body to determine policies.
Klopfer's licence was suspended by Indiana's Medical Licensing Board in November 2016 after it found a number of violations, including a failure to ensure that qualified staff were present when patients received or recovered from medications given before and during abortion procedures.
He was no longer practising by that time, but told the panel he had never lost a patient in 43 years of doing abortions.