Tearful Jon Stewart finds congress 'empty' during 9/11 victims' fund talks | US News
US comedian and broadcaster Jon Stewart has attacked a "near-empty" congress after members failed to show up to a hearing on renewing funding for the healthcare of 9/11 first responders.
The former Daily Show host was testifying before the judiciary committee's subcommittee about securing more money to help care for members of the emergency services who became ill after responding to the attacks.
But most of the panel's 14 members failed to show up.
"Sick and dying, they brought themselves down here to speak and no one," Stewart said.
"Shameful, it's an embarrassment to the country and a stain on this institution. You should be ashamed of yourselves for those who aren't here but you won't be because accountability doesn't appear to be something that occurs in this chamber."
Becoming tearful, he continued: "Where are they? It would be one thing if their callous indifference and rank hypocrisy was benign, but it's not.
"Their indifference cost these men and women their most valuable commodity, time, the one thing they're running out of."
Retired NYPD bomb squad detective, Luis Alvarez, was part of the attack response team.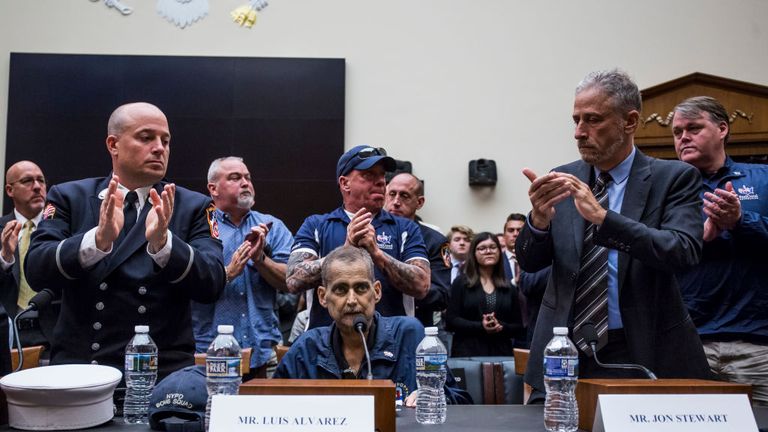 He told the hearing: "Less than 24 hours from now, I will be serving my 69th round of chemotherapy… I should not be here with you. But you made me come. You made me come because I will not stand by and watch as my friends with cancer from 9/11 like me are valued less than anyone else."
Other emergency service members sat behind Mr Alvarez wiping away tears.
He continued: "We were there with one mission and we left after completing that mission. I have been to many places in this world and done many things. But I can tell you that I did not want to be anywhere else than Ground Zero when I was there.
"I have been lucky enough to have had 68 rounds of chemo. You heard me right. 68 rounds. Many others haven't had the opportunity to have five. Some have had none.
"It is my goal and it is my legacy to see that you do the right thing for all 9/11 responders.
"You all said you would never forget – well I'm here to make sure that you don't."
The fund, originally approved for five years in 2010, provides medical treatment for those who require ongoing care due to inhaling toxic dust in the days following the attack.
Republicans were unhappy with the cost of the original legislation and as a compromise at the time, Democrats agreed to authorise the fund for five years and cover the cost with an excise tax, with a re-evaluation every five years.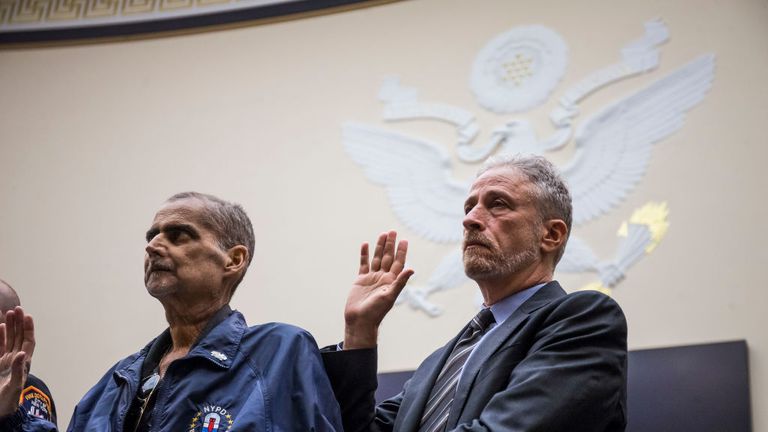 Stewart criticised congress for continuing to require the fund be renewed every five years – pointing to the panel's top Republican, Mike Johnson, for saying that congress has to balance other emergencies as well.
"I'm pretty sure what's going to happen five years from now, more of these men and women are going to get sick and they are going to die and I am awfully tired of hearing that it's a 9/11 New York issue," Stewart said, adding: "Al Qaeda didn't shout death to Tribeca."
More than 40,000 people have applied to the Victim Compensation Fund, which covers illnesses potentially related to being at the World Trade Center site, the Pentagon or Shanksville, Pennsylvania, after the attacks.
More than $5bn in benefits have been awarded out of the $7.4bn fund, with about 21,000 claims pending.
Stewart criticised the fact that nearly 18 years after the attacks, first responders and their families still have no assurance the fund will not run out of money.
Flight MH17: Four charged with murder over downing of Malaysia Airlines jet | World News
Four men have been charged with murder over the downing of Malaysia Airlines Flight MH17, which killed 298 passengers and crew.
Almost five years after the Boeing 777 jet was shot down above eastern Ukraine on 17 July 2014, an international team of investigators announced that three Russians and a Ukrainian were to be "held accountable" for transporting the missile system used to its launch site.
The three Russians were named as former Igor Girkin, 48, Sergey Dubinskiy, 56, and Oleg Pulatov, 52, while the other man was identified as 47-year-old Leonid Kharchenko.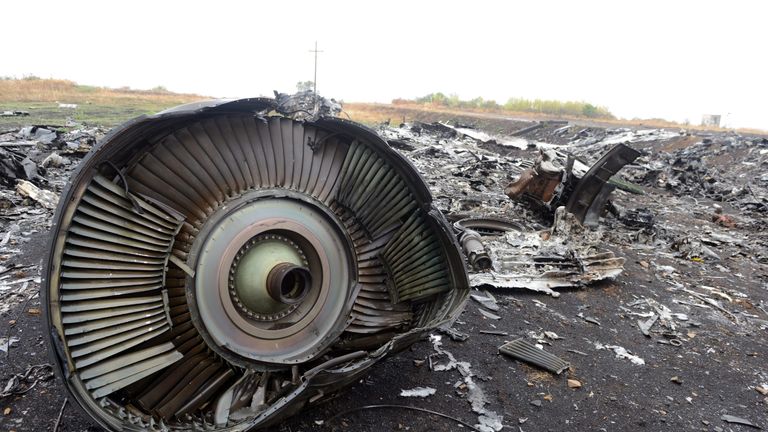 Girkin is a former colonel of the FSB, the Russian security service, Dubinskiy was once employed by GRU, the Russian military intelligence service, and Pulatov is an ex-soldier of the Spetznaz, the GRU special forces. Kharchenko is the only suspect with no military background.
The international team of detectives and prosecutors investigating the crash said the men had "co-operated closely" to obtain the weaponry – a 9M38 variant of the Buk missile system used by Russia – and position it in advance of it striking the passenger plane, which was heading from Amsterdam to Kuala Lumpur.
Speaking at a news conference at The Hague, Dutch police chief Wilbert Paulissen said their murder trial would begin at the same court on 9 March 2020 – although the men are unlikely to appear as their countries do not recognise extradition requests and are unlikely to co-operate with the investigation.
Chief prosecutor Fred Westerbeke said the failure by Russia to aid the investigation was a "slap in the face" to the families of those who died.
"We have established that there has been involvement of the Russian Federation because they made available the missile that was used to shoot down MH17," he said.
"The Russian federation has not disclosed anything that happened and that is a slap in the face for all the relatives of the victims, and I call out to them to start co-operating."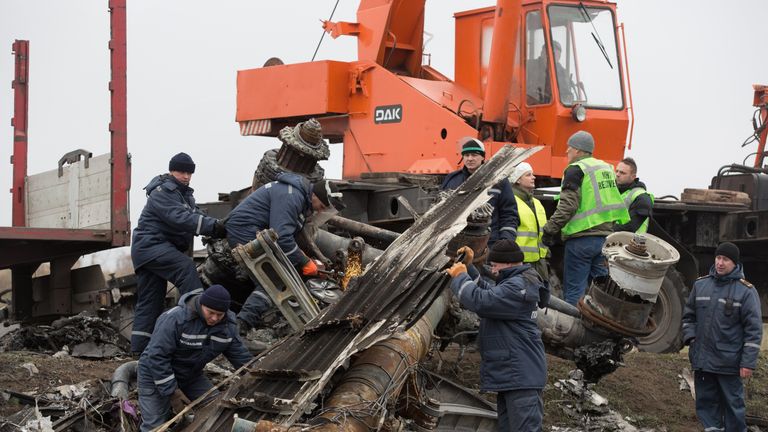 Kremlin spokesman Dmitry Peskov said on Wednesday that Moscow did not trust the investigation, but claimed that there had been a willingness to help.
He told reporters ahead of the news conference: "Russia was unable to take part in the investigation despite an interest right from the start and trying to join in."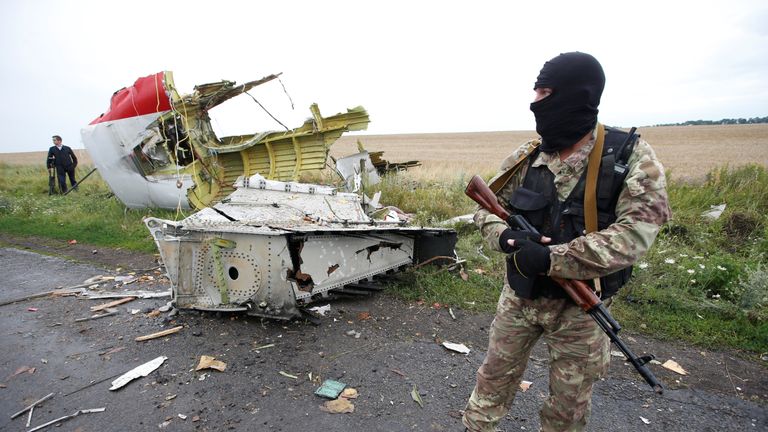 Relatives of the victims were briefed on the updates provided in the news conference beforehand.
Silene Fredriksz-Hoogzand, whose son Bryce and his girlfriend Daisy Oehlers were among those killed, hailed the charges for the four suspects as a "good start".
She said: "This is what we hoped for. This is a start of it. It is a good start."
Mr Paulissen said more suspects could be identified at a later date, including those "higher up the chain of command", but added that there is not yet sufficient evidence to do so.
More follows…
Girl, 10, is youngest person to climb 7,500ft El Capitan | US News
A 10-year-old girl has made rock climbing history by becoming the youngest person on record to scale Yosemite's iconic El Capitan.
Selah Schneiter, from Colorado, climbed the 7,500ft (1,100 metre) route – known as The Nose – over five days with her father Mike, an experienced climber, and a family friend.
She reached the summit on 12 June after using a rope climbing technique known as jumaring to tackle the famously steep rock formation.
After reaching the top of the granite monolith in central California, Selah celebrated her feat with a pizza.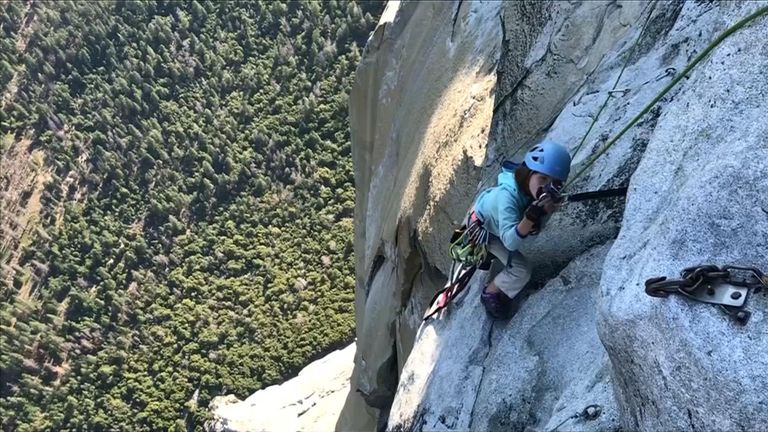 "I just can't believe I just did that," she said in a video captured after her impressive achievement.
"Our big motto was 'How do you eat an elephant?' Small bites. One pitch at a time, one move at a time, one day at a time," she told KFSN in Fresno.
Few adults can say they have successfully reached El Capitan's zenith, with many experienced climbers considering The Nose to be the most iconic big-wall climb in the world.
Saleh's father said she was in shock on reaching the peak.
Revealing she broke down in tears, Mr Schneiter said: "She said it was her first happy tears she's ever had.
"We were tired after a long five days and camped out that night, but she was like a little kid again and wanted to check everything out, exploring almost like it was nothing."
He said they spent time on ledges throughout the climb "just relaxing… talking about the world… talking about life".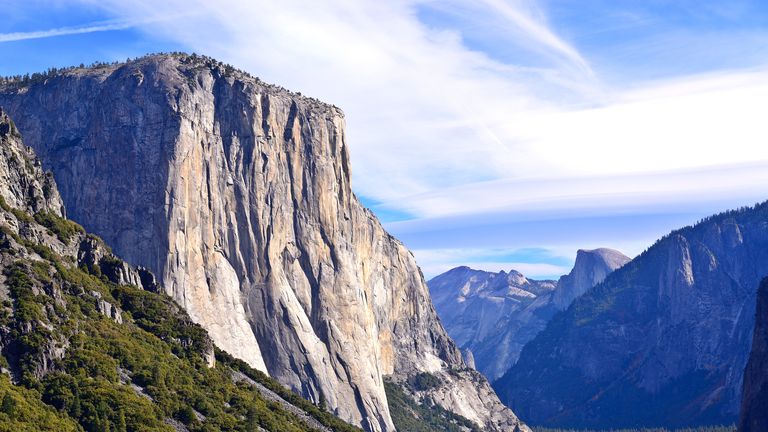 Selah comes from a family of hiking enthusiasts who have developed a special connection to Yosemite's trails.
Mr Schneiter, a climbing instructor, claims to have met his daughter's mother, Joy, while hiking in the region years prior.
Selah is now encouraging her seven-year-old brother to follow in her footsteps.
In 2017, American rock climber Alex Honnold became the first person to scale El Capitan without ropes or safety equipment.
Mines used in tanker attacks 'strikingly' like Iran's, US says


Pieces of mines recovered after attacks on oil tankers in the Gulf of Oman "strikingly" resemble Iranian mines, the US navy has said.

Source link