UK deploys Apache attack helicopters to Estonia to deter 'very credible' Russian threat | UK News
The UK has sent five Apache attack helicopters to Estonia as a deterrent to "a very credible threat" from Russia.
Defence Secretary Gavin Williamson watched the aircraft take off from Wattisham Airfield in Suffolk.
Upon arrival in Estonia they will be supported by Wildcat battlefield reconnaissance helicopters and form part of the NATO enhanced forward presence, which was established to ward off potential Kremlin aggression.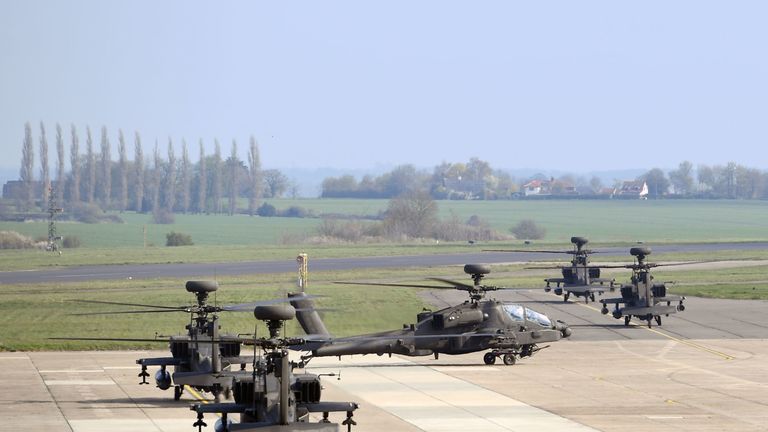 The Apaches will be stationed in the country, which borders Russia to the east and Latvia to the south, for three months and Mr Williamson said their deployment was "really vital".
He said: "It's a very credible threat that we see from Russia and part of the reason that we're deploying five Apache attack helicopters is making sure that we're constantly adapting to a changing situation.
"But this is about deterrents. This is about NATO nations standing together in unity as one and you see Great Britain playing the largest role in enhanced forward presence with the largest number of service personnel deployed.
"The enhancement of that deployment with the Apache attack helicopters is really vital and very, very important and it's been very warmly welcomed by so many nations."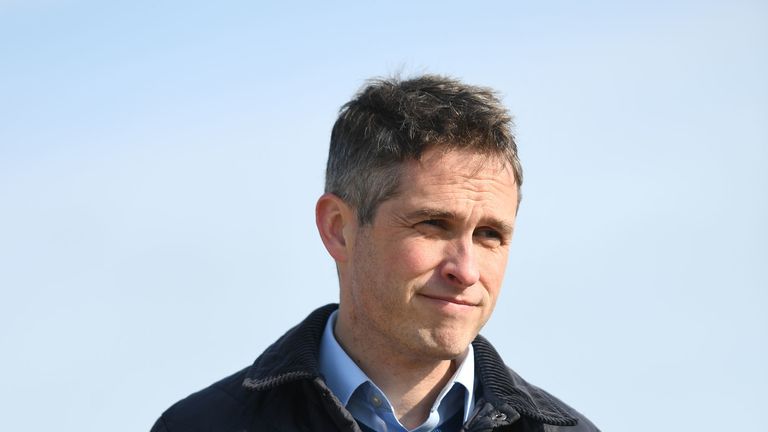 NATO created the enhanced forward presence after a summit in Warsaw in July 2016, amid concerns about Russian activity following its annexation of Crimea from Ukraine in 2014.
It has resulted in the deployment of defensive but combat-capable forces in Estonia, Latvia, Lithuania and Poland, with multinational battle groups led by Britain, Canada, Germany and the US.
While in Estonia, the Apaches will take part in training exercises across the Baltic states – including Exercise Iron Wolf, involving 14 nations in Lithuania.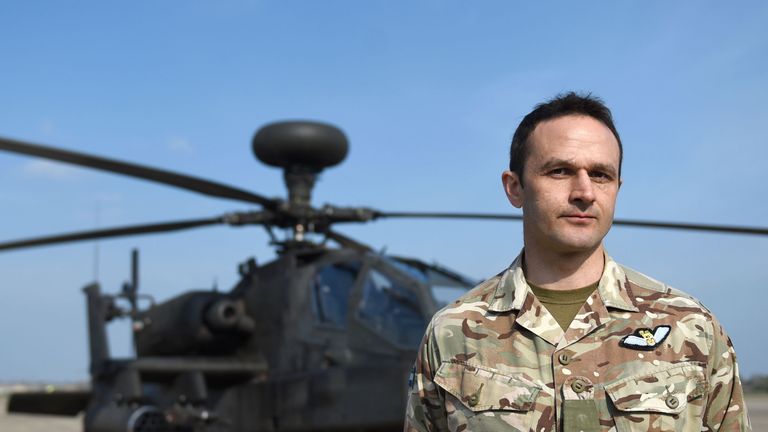 Major David Lambert, commanding officer of 663 Squadron, 3 Regiment Army Air Corps, said: "Whenever you go somewhere new, there's always things that you learn about how to operate.
"Your fieldcraft needs to change and in the UK we train very much in rolling countryside, it favours us in what we do.
"Actually putting ourselves in a really flat area in close proximity to the Russian border brings some new, complex challenges that we need to look at.
"I'm really excited by the whole prospect."
In addition to the helicopters, the UK is sending 110 extra military personnel to the Baltics as part of Operation CABRIT, taking the total number of British forces there to around 1,000.
Flight MH17: Four charged with murder over downing of Malaysia Airlines jet | World News
Four men have been charged with murder over the downing of Malaysia Airlines Flight MH17, which killed 298 passengers and crew.
Almost five years after the Boeing 777 jet was shot down above eastern Ukraine on 17 July 2014, an international team of investigators announced that three Russians and a Ukrainian were to be "held accountable" for transporting the missile system used to its launch site.
The three Russians were named as former Igor Girkin, 48, Sergey Dubinskiy, 56, and Oleg Pulatov, 52, while the other man was identified as 47-year-old Leonid Kharchenko.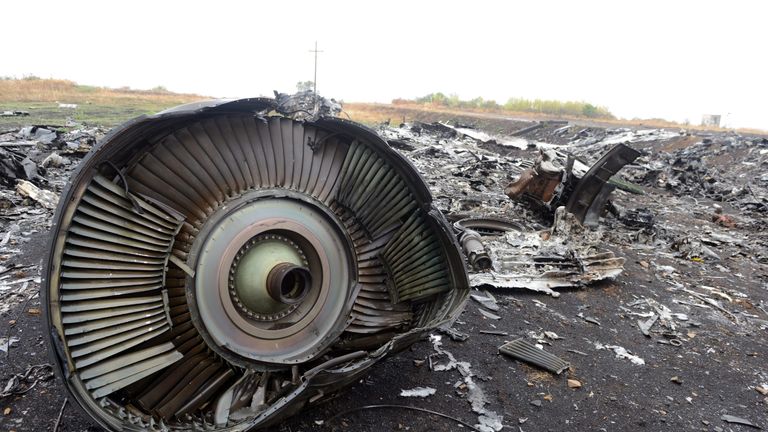 Girkin is a former colonel of the FSB, the Russian security service, Dubinskiy was once employed by GRU, the Russian military intelligence service, and Pulatov is an ex-soldier of the Spetznaz, the GRU special forces. Kharchenko is the only suspect with no military background.
The international team of detectives and prosecutors investigating the crash said the men had "co-operated closely" to obtain the weaponry – a 9M38 variant of the Buk missile system used by Russia – and position it in advance of it striking the passenger plane, which was heading from Amsterdam to Kuala Lumpur.
Speaking at a news conference at The Hague, Dutch police chief Wilbert Paulissen said their murder trial would begin at the same court on 9 March 2020 – although the men are unlikely to appear as their countries do not recognise extradition requests and are unlikely to co-operate with the investigation.
Chief prosecutor Fred Westerbeke said the failure by Russia to aid the investigation was a "slap in the face" to the families of those who died.
"We have established that there has been involvement of the Russian Federation because they made available the missile that was used to shoot down MH17," he said.
"The Russian federation has not disclosed anything that happened and that is a slap in the face for all the relatives of the victims, and I call out to them to start co-operating."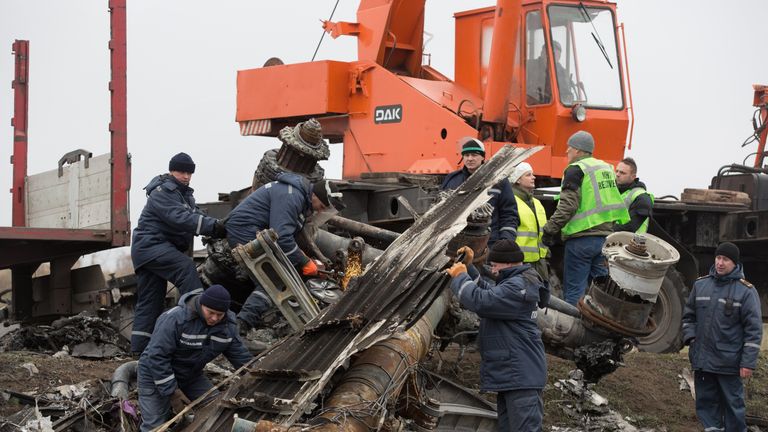 Kremlin spokesman Dmitry Peskov said on Wednesday that Moscow did not trust the investigation, but claimed that there had been a willingness to help.
He told reporters ahead of the news conference: "Russia was unable to take part in the investigation despite an interest right from the start and trying to join in."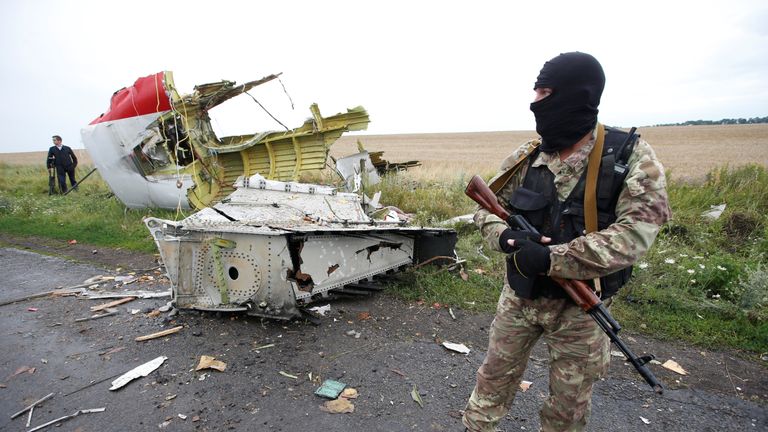 Relatives of the victims were briefed on the updates provided in the news conference beforehand.
Silene Fredriksz-Hoogzand, whose son Bryce and his girlfriend Daisy Oehlers were among those killed, hailed the charges for the four suspects as a "good start".
She said: "This is what we hoped for. This is a start of it. It is a good start."
Mr Paulissen said more suspects could be identified at a later date, including those "higher up the chain of command", but added that there is not yet sufficient evidence to do so.
More follows…
Girl, 10, is youngest person to climb 7,500ft El Capitan | US News
A 10-year-old girl has made rock climbing history by becoming the youngest person on record to scale Yosemite's iconic El Capitan.
Selah Schneiter, from Colorado, climbed the 7,500ft (1,100 metre) route – known as The Nose – over five days with her father Mike, an experienced climber, and a family friend.
She reached the summit on 12 June after using a rope climbing technique known as jumaring to tackle the famously steep rock formation.
After reaching the top of the granite monolith in central California, Selah celebrated her feat with a pizza.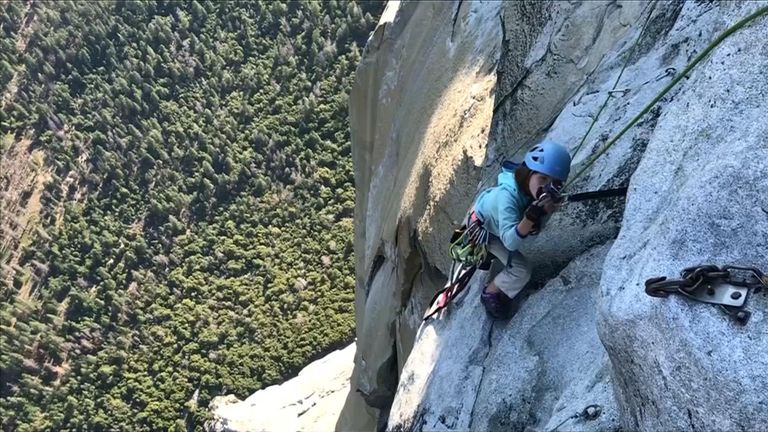 "I just can't believe I just did that," she said in a video captured after her impressive achievement.
"Our big motto was 'How do you eat an elephant?' Small bites. One pitch at a time, one move at a time, one day at a time," she told KFSN in Fresno.
Few adults can say they have successfully reached El Capitan's zenith, with many experienced climbers considering The Nose to be the most iconic big-wall climb in the world.
Saleh's father said she was in shock on reaching the peak.
Revealing she broke down in tears, Mr Schneiter said: "She said it was her first happy tears she's ever had.
"We were tired after a long five days and camped out that night, but she was like a little kid again and wanted to check everything out, exploring almost like it was nothing."
He said they spent time on ledges throughout the climb "just relaxing… talking about the world… talking about life".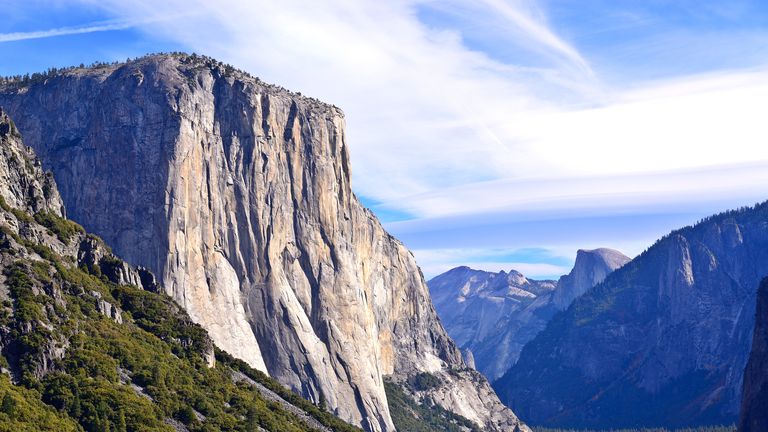 Selah comes from a family of hiking enthusiasts who have developed a special connection to Yosemite's trails.
Mr Schneiter, a climbing instructor, claims to have met his daughter's mother, Joy, while hiking in the region years prior.
Selah is now encouraging her seven-year-old brother to follow in her footsteps.
In 2017, American rock climber Alex Honnold became the first person to scale El Capitan without ropes or safety equipment.
Mines used in tanker attacks 'strikingly' like Iran's, US says


Pieces of mines recovered after attacks on oil tankers in the Gulf of Oman "strikingly" resemble Iranian mines, the US navy has said.

Source link