New Zealand mosque shootings: Suspected killer is fascist who 'had contact with Breivik' | World News
The suspect in the New Zealand mass shooting is a self-styled fascist and racist who calls himself an "ordinary white man" prepared to die in the attacks.
The suspect posted a video on social media live-streaming his actions as he approached his targets and carried out his attacks.
In it, the blond-haired man, dressed in tactical gear, talks to the camera. Images uploaded to Twitter under the name Brenton Tarrant show the arsenal of weapons apparently used in the attack.
Scrawled on those weapons in white pen are the dates of historic Christian battles and the men who fought in them, names of well-known far right extremists and phrases, including "here's your migration compact!" – an apparent reference to the Global Compact for Migration, an agreement for safe and orderly migration.
Neo-Nazi symbols are attached to an armoured vest.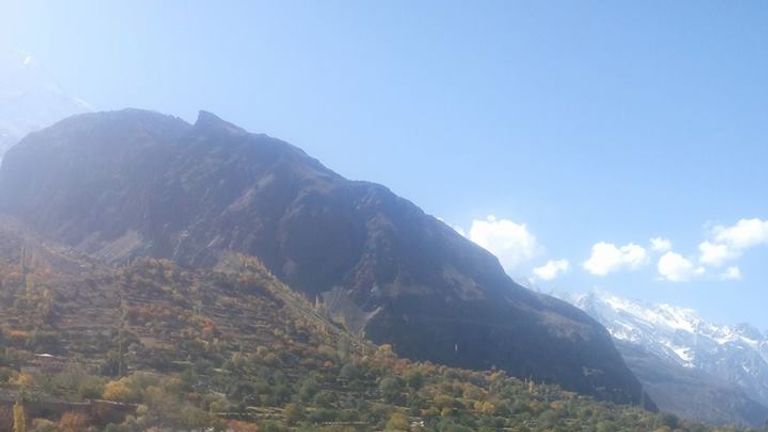 Tarrant also posted online a 74-page manifesto called The Great Replacement. Sky News has chosen not to publish it.
In it he says, among other things:
:: He is not part of any political groups or movements
:: He was prepared to die during his attack
:: He spent three months planning this attack, but had wanted to do it for two years
:: He was radicalised after reading about terror attacks in Europe
:: Although he is born in Australia, he sees himself as European and highlights his British and Irish heritage
:: He wants America to return to racial segregation
:: He compares himself to Nelson Mandela and says he expects the Nobel Peace prize.
Any quotes from the manifesto below retain the spelling and grammar of the original text.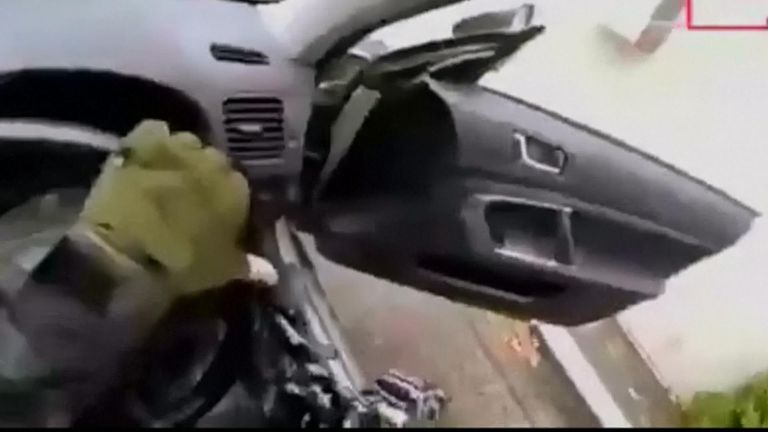 The three-section, almost 17,000-word document opens with Dylan Thomas poem Do Not Go Gentle Into The Good Night – a poem written for Thomas' father, begging him not to die.
Tarrant then goes on to write about how he believes a white genocide is happening and cites terror attacks in Europe as the cause of his radicalisation.
He says he made the decision to attack by himself, describing his actions as "anti-ethnic replacement" and "anti-cultural replacement".
There is a 17-page section where he interviews himself and talks about who he is and what his beliefs are, including the statement: "I am a racist."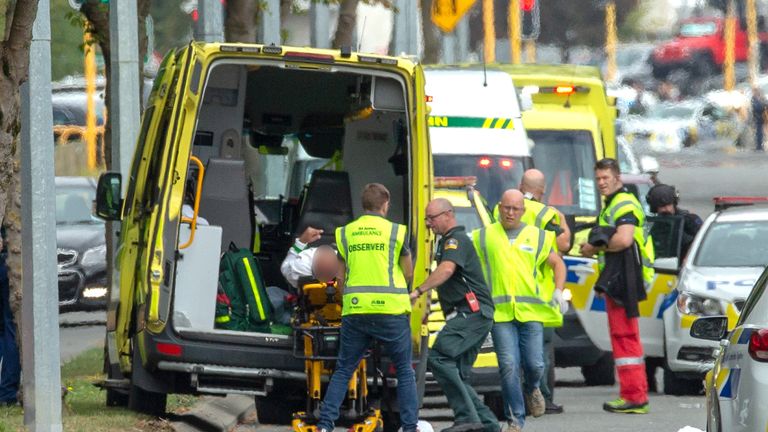 At one point, he makes clear he is addressing his "people/supporters", all the while professing to be humble.
He describes himself as "just a ordinary White man,28 years. Born in Australia to a working class,low income family".
Tarrant claims his ancestors are Scottish, Irish and English and says he had a "regular childhood".
On his political beliefs, he says he is pro-Brexit and admits to being a fascist, saying he feels an affinity with Oswald Mosley, the leader of the British Union of Fascists who died in 1980.
He denies being a xenophobe – citing his extensive holidays abroad – Islamophobe, homophobe or conservative. He rejects the label of Nazi, saying "actual Nazis do not exist" and adds that he doesn't believe he is a neo-Nazi as "the definition is fuzzy".
He says he's not an antisemite, but adds that "a jew living in israel is no enemy of mine" – possibly implying that a Jewish person who does not live in Israel would be.
He says he supports Donald Trump "as a symbol of renewed white identity and common purpose" but disagrees with the US president's policies and leadership style.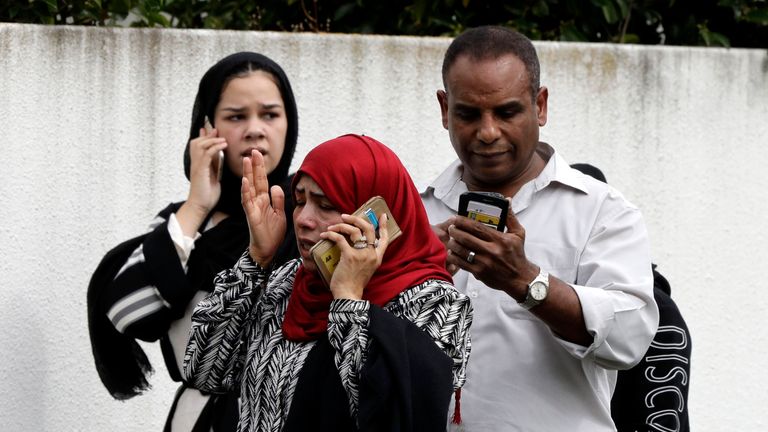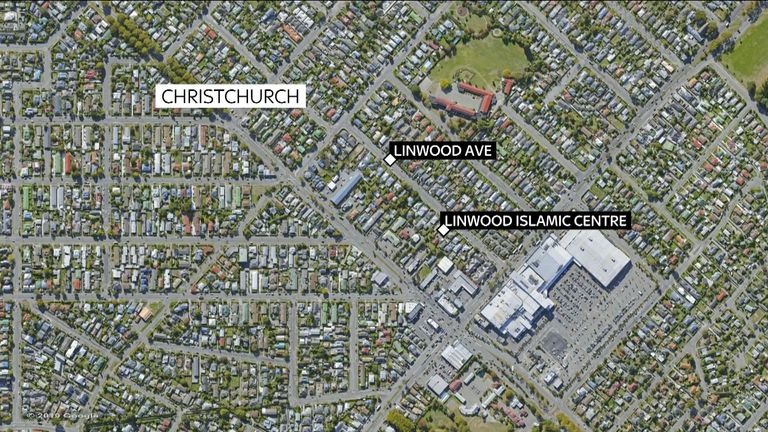 He makes claims of "brief contact" with far-right terrorist and Norway mass-killer Anders Breivik, and says he supports other violent far-right men.
One of his aims, he said, was to "create conflict" in the US debate over gun ownership and lead to civil war in America – ultimately causing racial separation and stopping Americans from fighting wars alongside Muslims.
The country he feels he has the "closest political and social values" to is China.
On religion, he calls himself a Christian but says it "is complicated" and "when I know, I will tell you."
At one point, he asks himself "if you survived, did you intend to go to trial?" (Answer: yes, and to plead not guilty… "I am a lawful, uniformed combatant").
He writes that he does not expect to be released from prison, but adds: "I also expect an eventual Nobel Peace prize".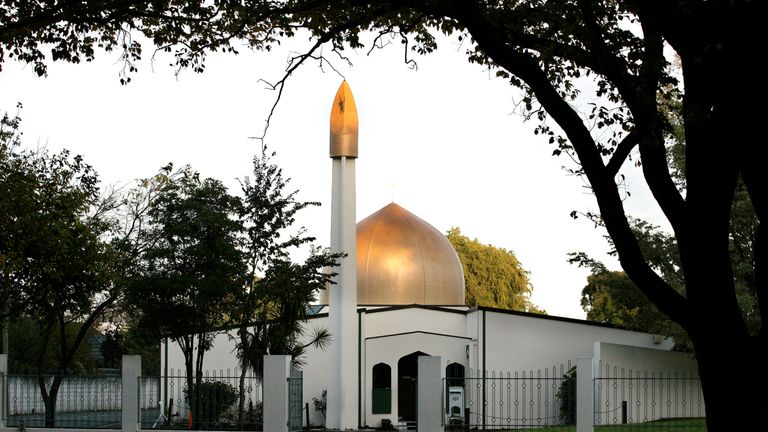 He repeatedly says his attack is revenge for what he perceives as threats to Europeans.
Throughout the manifesto he makes "joking" references to all manner of topics, often tropes of far-right extremists, such as the ethnic cleansing of Muslims in Bosnia or being radicalised by playing children's game Sypro. He talks about learning to do the dance move "the floss" over the dead as featured in the survival video game Fortnite.
He also repeats a response seen on online forums, including 4Chan and Reddit, where a poster fabricates an elaborate and supposedly intimidating backstory, writing: "I'll have you know I graduated top of my class in the Navy Seals, and I've been involved in numerous secret raids on Al-Quaeda, and I have over 300 confirmed kills."
In this final section, he makes a number of threats on named European politicians and unnamed non-white business leaders.
He ends his paper with a page of pictures pulled from the internet of smiling white women and children, men sitting among nature and with armed soldiers. On top of the images are two neo-Nazi symbols.
Two-metre sea level rise would have 'profound impact on humanity' | World News

Global sea levels could rise by more than two metres causing catastrophic consequences for the world, according to a team of scientists.
Such a rise could result in the loss of 1.79 million km2 of land, including critical regions of food production, and the potential displacement of up to 187 million people.
Traditional methods for predicting rising sea levels from the melting ice sheets in Greenland and the Antarctic are based on numerical modelling, but these remain challenging due to changing factors.
A team of international scientists used a technique called structured expert judgement to ask 22 ice sheet experts to estimate plausible ranges for future sea level rises.
They asked them to consider the projected melting of each of the Greenland, West Antarctic and East Antarctic ice sheets under low and high future global temperature rise scenarios.
Lead author professor Jonathan Bamber, from the University of Bristol, said: "Structured expert judgement provides a formal approach for estimating uncertain quantities based on current scientific understanding, and can be useful for estimating quantities that are difficult to model.
"Projections of total global subsequent sea level rise using this method yielded a small but meaningful probability of subsequent sea level rise exceeding two metres by the year 2100 under the high temperature scenario, roughly equivalent to 'business as usual', well above the 'likely' upper limit presented in the Fifth Assessment Report of the Intergovernmental Panel on Climate Change."
Prof Bamber added: "Such a rise in global sea level could result in land loss of 1.79 million km2, including critical regions of food production, and potential displacement of up to 187 million people.
"A subsequent sea level rise of this magnitude would clearly have profound consequences for humanity."
The study is published in the journal Proceedings of the National Academy of Sciences of the United States of America.
:: Sky's Ocean Rescue campaign encourages people to reduce their single-use plastics. You can find out more about the campaign and how to get involved at www.skyoceanrescue.com.
Monks to resurrect 'lost' beer from 12th century – it's 10.8% | World News
Monks at an abbey in Belgium will be brewing beer again after a 200-year break.
The Grimbergen Abbey was ransacked and the brewery smashed in 1795 by French troops and the monks stopped brewing their own beer.
But plans to build a new brewery have been approved and the monks expect to have their first ales by the end of 2020.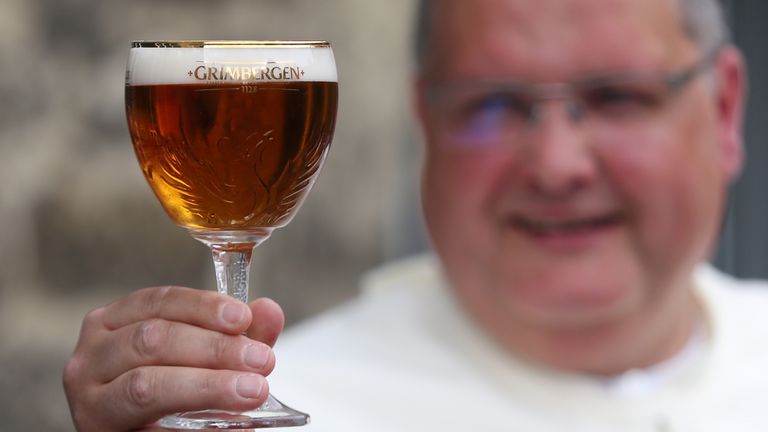 Father Karel Stautemas, one of 11 Norbertine canons living in the abbey, said he wouldn't encourage people to drink too much of the beer, which is 10.8% alcohol by volume.
"One or two is okay," said Grimbergen mayor Chris Selleslagh.
Father Stautemas took a brewing course in Copenhagen and will become one of five or six workers at the new brewery.
"For us, it's important to look to the heritage, to the tradition of the fathers for brewing beer because it was always here," he said.
"Brewing and religious life always came together."
The monks spent four years researching the methods and recipe for the abbey's traditional brew, as it was all thought to have been lost when it was ransacked.
But Father Stautemas told The Guardian no one could read the old books, because they were in old Latin and old Dutch.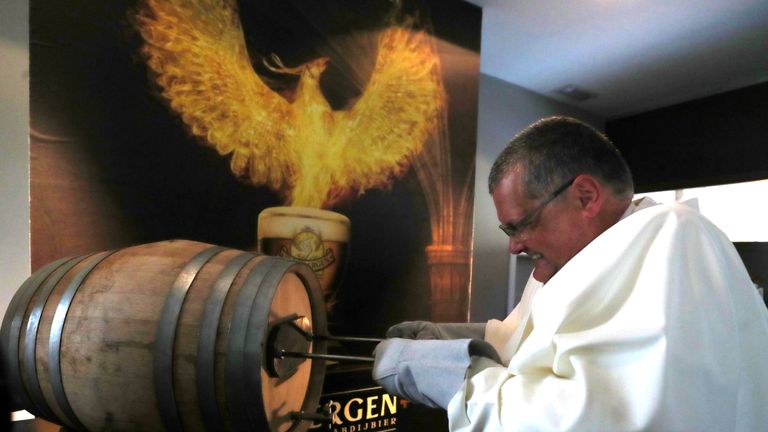 He said: "We've spent hours leafing through the books and have discovered ingredient lists for beers brewed in previous centuries, the hops used, the types of barrels and bottles, and even a list of the actual beers produced centuries ago."
But only some of the same methods and recipes will be transferred, as ale was a "bit tasteless" in those times.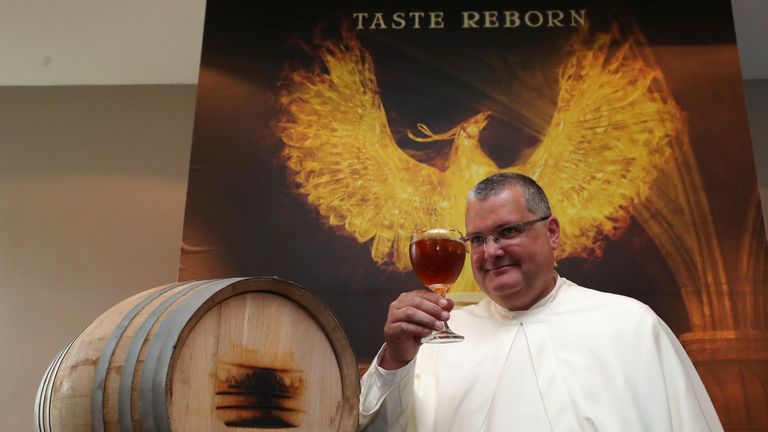 Marc-Antoine Sochon, an expert at Carlsberg who will be the project's brewmaster, said: "We will keep the same yeast, which will bring all the fruitiness and spiciness and we will start to dig into more innovations, such as barrel-ageing, dry-hopping."
The abbey, which was founded in 1128, has been tied to commercial brewers since the 1950s, when brewer Maes asked the monks to use their name and their emblem, the phoenix, on its abbey beer.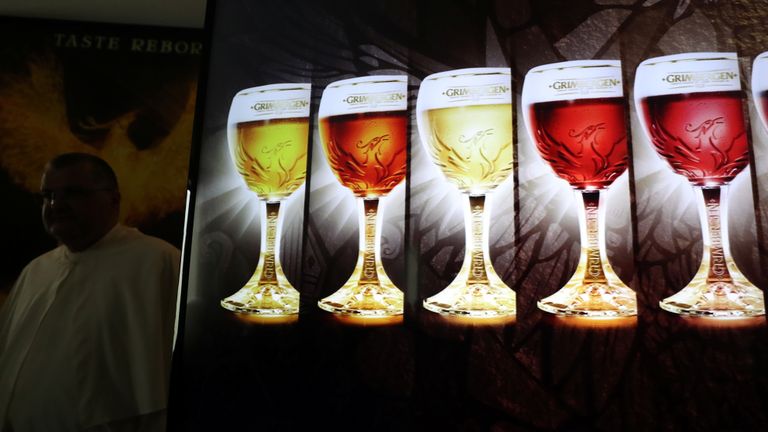 That beer is still manufactured, by Heineken's Alken-Maes for Belgium and Carlsberg for other markets. The abbey earns royalties.
The abbey has planted hops in the garden and plans to also open a visitors centre.
Monks will stick to the Trappist beer maker rules, even though they aren't Trappist, and will brew within the abbey walls, control the brewing and put the profits into maintaining the abbey and supporting charitable causes.
North Korea responds to Joe Biden jibe and calls him 'fool of low IQ' | World News
North Korea has called Joe Biden a "fool of low IQ" and an "imbecile bereft of elementary quality as a human being" after he said Kim Jong Un was a tyrant.
Korean Central News Agency (KCNA) accused Mr Biden of committing an "intolerable and serious politically motivated provocation" against Pyongyang.
It comes after the former vice president accused Donald Trump of cosying up to "dictators and tyrants" like Mr Kim and Russian President Vladimir Putin, during a rally in Philadelphia.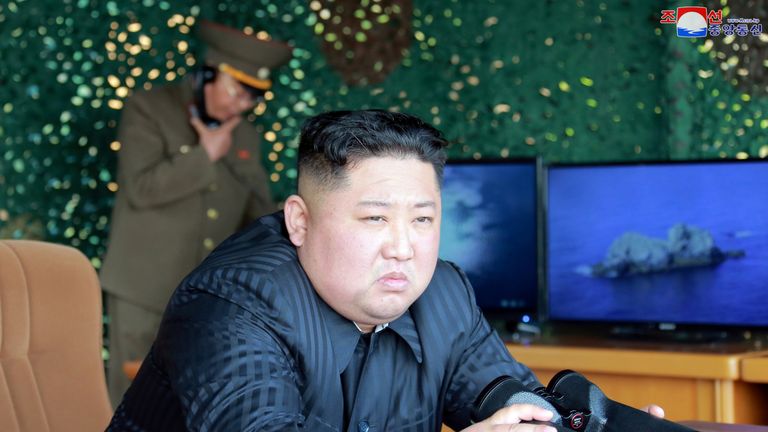 KCNA, the country's official agency, said: "What he uttered is just sophism of an imbecile bereft of elementary quality as a human being, let alone a politician."
It went on to accuse him of being "reckless and senseless" and "seized by ambition for power".
Mr Biden is running in the Democrat race for the 2020 presidential election.
KCNA also mentioned some of Mr Biden's apparent gaffes, including appearing to fall asleep during a speech by Barack Obama when he was president.
The piece said: "It is by no means accidental that here is non-stop comment over his bid for candidacy that he is not worth pinning hope on, backed by the jeer that he is a fool of low IQ.
"Yet he is self-praising himself as being the most popular presidential candidate. This is enough to make a cat laugh."
It's not the first time North Korea has launched interesting insults at its political opponents.
In 2017, Mr Kim called Mr Trump a "mentally deranged US dotard" after the US president said he would "totally destroy North Korea" if forced to defend itself.
The secretive nation is also known to sometimes hurls racist and sexist diatribe, once calling Mr Obama a "monkey" and former South Korean president Park Geun-Hye, the country's first female leader, a "prostitute".