'Many more would have died': Hero mosque worker grabs NZ attacker's gun | World News
An unidentified man wrestled a gun from the hands of the man involved in the terror attack in New Zealand and prevented further deaths, according to witnesses.
Hours after dozens of people were shot dead at two mosques in Christchurch, witnesses described how a young mosque worker risked his life as he tried to apprehend the gunman.
Survivor Syed Mazharuddin told the New Zealand Herald that he was praying with about 60 to 70 people at the Linwood mosque when he heard gunshots.
People began screaming and he "tried to take cover" as the attacker came through the entrance, he said.
"Just around the entrance door there were elderly people sitting there praying and he just started shooting at them."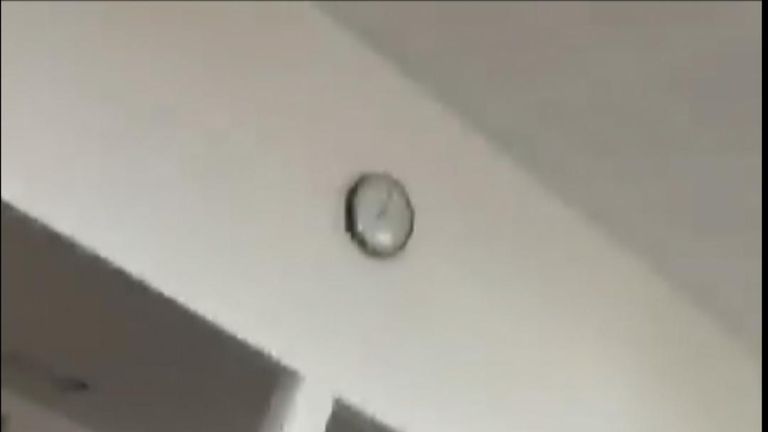 Mr Mazharuddin said the gunman was wearing body armour and shooting indiscriminately.
"There was a lady screaming 'help, help' and he shot her point blank in the face," he said.
"At just that moment, there was one young guy who usually takes care of the mosque and helps with parking and other stuff, so (the man) saw an opportunity and he pounced over to him and grabbed his gun.
"The hero tried to chase and he couldn't find the trigger in the gun… he ran behind him but there were people waiting for him in the car and he fled."
Mr Mazharuddin said one of his friends had died at the scene and another was bleeding heavily as he tried to contact emergency services.
A second witness, Faisal Sayed, also described seeing the mosque worker's heroic actions.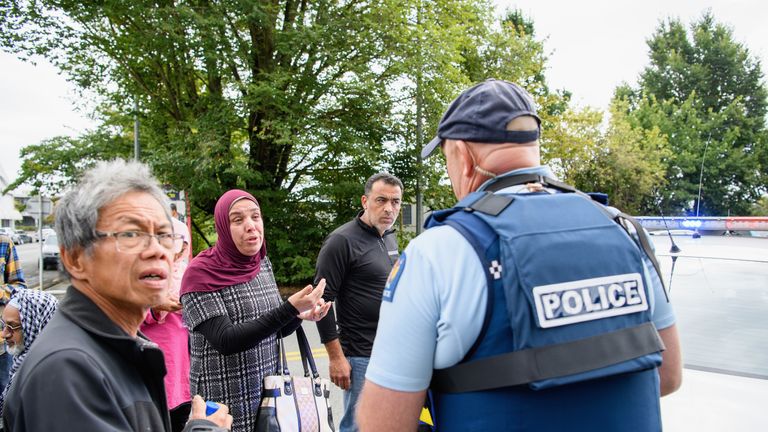 Mr Sayed, who has been living in New Zealand for over 10 years, told Indian broadcaster NDTV that he had witnessed the man "creep up behind the shooter and hold him until his gun dropped".
"If that hadn't happened, many more would have died and I wouldn't be here now," he said.
"Hats off to that man. I will definitely try and look him up."
He added that one of his friends had died of his injuries and another is still in hospital.
:: New Zealand terror attack: Special programme on Sky News at 7pm
Witness to Silvio Berlusconi's controversial parties dies after 'signs of poisoning' | World News
Moroccan model Imane Fadil, who testified against the former Italian prime minister Silvio Berlusconi during his "bunga bunga" trial, has died.
Italian authorities have opened an investigation into her mysterious death after she was admitted to hospital in Milan with "severe stomach pains" in February.
When she went into hospital she told friends and her lawyer that she had been poisoned.
Ms Fadil, 33, died on 1 March but her death was not reported until Friday.
Speaking about her death, Milan chief prosecutor Francesco Greco said "The doctors have not identified with any certainty any pathology which can explain the death."
Ms Greco added that there were "several anomalies" in Ms Fadil's medical records.
In a statement, Humanitas, a medical school in Italy, said toxicology tests on Ms Fadil showed "a mix of radioactive substances", but full autopsy results are yet to be confirmed.
In 2012, Ms Fadil told reporters she feared for her safety following her part in the trial.
She had told prosecutors investigating witness tampering during Mr Berlusconi's court case that she was offered money in exchange for her silence over what happened during the former Italian prime minister's parties.
Mr Berlusconi was on trial accused of paying for an underage prostitute at infamous "bunga bunga" parties in 2012 and was initially convicted, but was later acquitted after it was ruled he could not have known the prostitute was underage.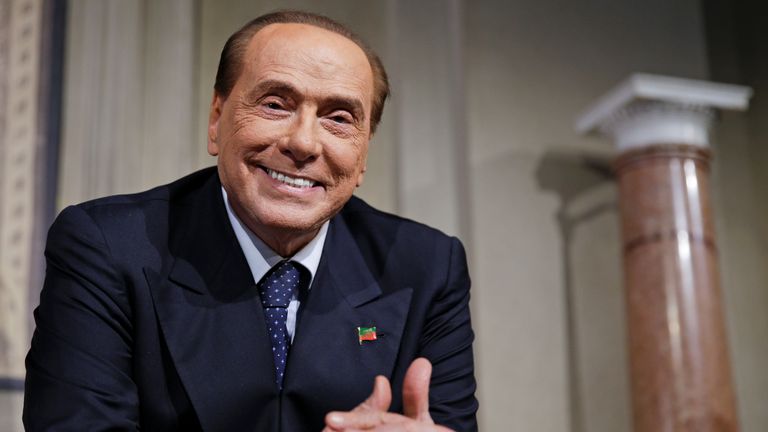 Ms Fadil had told the court that Mr Berlusconi's parties often involved young women "stripping off" for him.
Following the trial, new charges were brought against Mr Berlusconi, accusing him of bribing some of the women that attended the parties to keep them from telling the truth – accusations he denies.
Italian newspapers reported that Ms Fadil was writing a book about her experiences and that a copy of her manuscript had been passed to lawyers after her death.
New Zealand shootings: Hero picked up mosque attacker's gun and chased him | World News

A man has told Sky News how he screamed at the Christchurch attacker as he tried to lead him away from a mosque where he had already claimed several lives.
Abdul Aziz said he heard gunshots and left his family, including young children, inside the building as he ran outside to confront the gunman.
He said he picked up a shotgun which had been abandoned by the killer and he then chased him as the attacker returned to his car to get a new weapon.
He said: "I was screaming to the guy 'come I'm here, come I'm here'. I tried to put his focus on me. I didn't want him to go inside the mosque."
He added: "I had the shotgun in my hands. Then I saw he dropped his gun and he ran and I chased him."
But unfortunately the shotgun Mr Aziz picked up was empty and so when the gunman got back in his car, Mr Aziz said he threw the weapon "like an arrow" and it shattered the car window.
"It bust his window and that way he got shocked."
Mr Aziz said the gunman "swore at me and took off" before he chased the killer down the street.
The attacker then managed to run away when the nearby traffic lights turned red.
Mr Aziz then returned to the mosque where he found a lot of friends had been injured.
More follows…
Three-year-old boy among the missing after NZ terror attack | World News
Fears are growing for a missing three-year-old boy as families appeal for information on relatives after the New Zealand terror attacks.
Mucad Ibrahim, 3, was at the al Noor mosque in Christchurch with his brother and father when the shooting started and was confirmed missing by family members.
The toddler's brother, Abdi, told New Zealand news site Stuff that he ran out of the mosque as fast as he could and rushed to hospital, believing his family would be there.
In a post on Facebook, he later shared a picture of the two of them with the caption: "Verily we belong to God and to Him we shall return. Will miss you dearly brother".
A spokesman for Pakistan's Ministry of Foreign Affairs confirmed that five Pakistani citizens are also missing after the attacks.
One of those is Syed Jahandad Ali, 34, who was confirmed missing by the Pakistan Association of New Zealand (PANZ).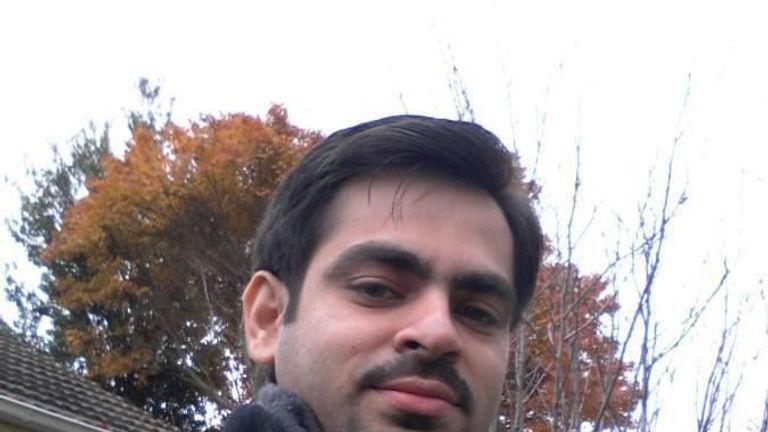 His wife, Amna Ali, told Stuff that she last spoke to her husband on Friday morning, before he left work to head to the al Noor mosque.
She spoke to friends and members of the community but could not find any information about his whereabouts.
Nine Indian citizens are also missing, according to a tweet posted by the Indian envoy to New Zealand, Sanjiv Kohli.
He said: "As per updates received from multiple sources there are 9 missing persons of indian nationality/origin. Official confirmation still awaited. Huge crime against humanity. Our prayers with their families."
Politician Asaduddin Owaisi tweeted that Farhaj Ahsan, of Indian origin, was reported missing and requested assistance for his family in Hyderabad.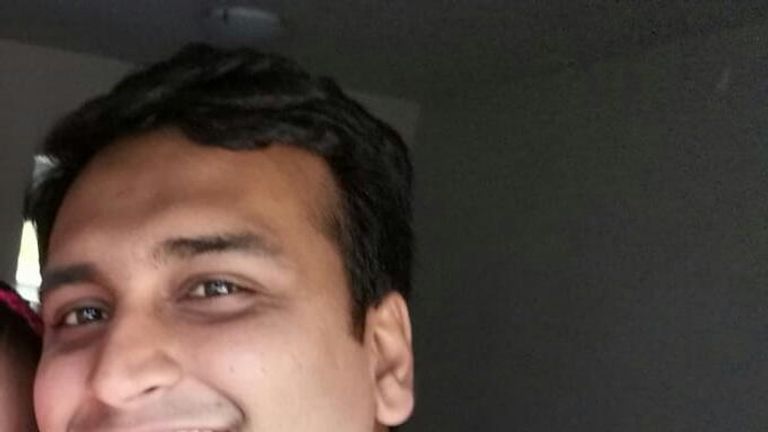 He also asked for the family of Ahmed Jehangir, who is believed to have been shot in the attack, to be flown out to New Zealand.
Another person believed to be missing is Ali Elmadani, 66, who was born in Palestine.
His wife, Nuha Assad, has not heard from him since he went to the al Noor mosque to pray.
"I asked people on the street if I could use their phone," she told Stuff.
"I called my husband and he didn't pick up, but I'm sure he didn't want his phone at the mosque."
The family of Indonesian-born Lilik Abdul Hamid have also issued an appeal on Facebook to confirm his whereabouts.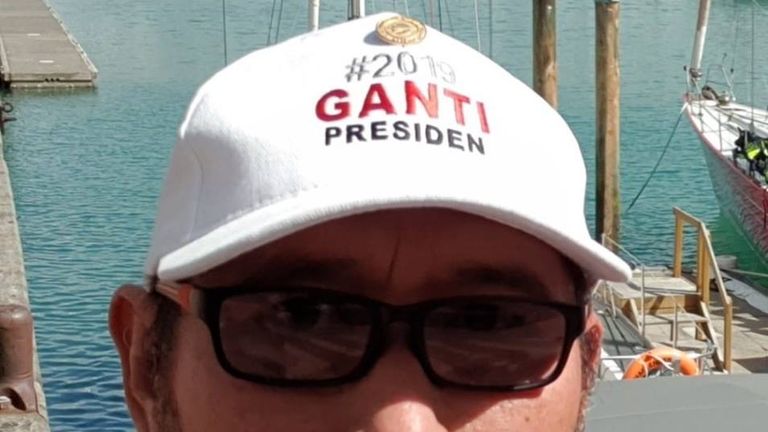 Lilik Abdul Hamid is a practising Muslim and lives in Christchurch.
Haji-Daoud Nabi – who runs the Afghan Association – is also among the missing, according to his son Omar Nabi.
Others believed to be missing are 28-year-old Vora Ramiz, 36-year-old Hussain al Umari and a boy who attends Cashmere High School.
The Bangladeshi consulate has confirmed that three of its citizens are among the dead and one is missing.
A Red Cross page has been set up so that those caught up in the attack can be marked as 'safe' or 'missing'.