Vatican's banker Cardinal George Pell sentenced to six years for child abuse | World News
The former treasurer in the Vatican, Cardinal George Pell, has been sentenced to six years in prison for a string of sexual assaults on teenagers.
Cardinal Pell was found guilty of sexually abusing 13-year-old choir boys 22 years ago in the priests' sacristy of St Patrick's Cathedral in Melbourne, where he was archbishop at the time.
He was convicted of abusing two boys whom he had caught drinking sacramental wine in a rear room of a Melbourne cathedral in late 1996, as hundreds of worshippers were streaming out of Sunday services.
He was also found guilty of assaulting one of the boys in a corridor more than a month later.
He was actually convicted of five offences in December last year, but details of the verdicts were kept secret for fear they would prejudice a second trial he was facing. Those charges have now been dropped.
His convictions were revealed in February.
Sentencing him, Justice Peter Kidd said some of the offences had a "nasty element" and particularly drew on the fact that the victims were abused in front of others.
Justice Kidd said there had been no evidence that Cardinal Pell was impaired in any way during the offences, and that in evidence to the contrary, he had committed the first offences after delivering Sunday solemn mass.
Justice Kidd said: "What you did was so egregious that is fanciful to suggest you may not have fully appreciated it."
He said the decision to offend was "reasoned, albeit perverted".
The judge said that as an archbishop, Cardinal Pell was "profoundly revered" and held up as a pillar of the community.
He said Cardinal Pell's moral culpability was "high" and rejected the defence submission that the offences were to the lower end of the scale.
Sentencing him, Justice Kidd acknowledged that the offences were an "isolated incident" and that apart from them the 77-year-old was of good character.
He said the Cardinal was unlikely to reoffend, given he hadn't in the intervening 22 years between the offence and the sentencing, and his notoriety, advanced years, and registration as a sexual offender.
More follows…
Chimps spotted cracking open tortoises' shells and eating reptiles for first time | World News

Chimpanzees have been spotted cracking tortoise shells against tree trucks and then eating the animals.
Scientists say this behaviour shows the apes' impressive mental abilities.
It is thought to be the first time chimps have been seen preying on the reptiles in this way.
After smashing their shells, they scooped out the meat and shared it with other chimps.
The behaviour was spotted in the Rekambo chimpanzee community in Loango National Park in Gabon between July 2016 and May 2018.
One reason they do this could be that the region also has an abundance of hard-shelled fruit, like that from the strychnos tree, which also needs to be hit against trees to open.
This has led some enterprising chimpanzees to try the same on tortoises, said Tobias Deschner, one of the researchers.
"They see this is a hard-shelled object with some interesting thing inside and they need to crack it open," said Mr Deschner, a primate researcher at the Max Planck Institute for Evolutionary Anthropology in Leipzig, Germany.
"If they can do that with the fruit and have the same problem with a hard-shelled animal with something inside that they want to get access to, then they can say 'OK, why not do it in exactly the same way?'"
A "distinct smashing technique" was used, researchers from the University of Osnabruck and Max Planck Institute said.
They saw 10 animals, mainly male, hunting hinge-back tortoises on 38 occasions, 34 of which were successful.
They said: "Similar to nut cracking in chimpanzees – a percussive technology which is only mastered at the age of approximately nine to 10 years – the acquisition of a successful tortoise smashing technique may rely on a certain amount of strength.
"In addition, it may also involve a relatively long period of time to learn, practice and refine."
It amounted to "further support for their exceptionally large and flexible cognitive tool kits", the scientists said.
In two cases in which adolescent chimpanzees were trying to smash open a tortoise, the authors said they were unsuccessful.
Healthy dog put down because owner wanted to be buried together | US News
A healthy dog was put down because her owner requested she be buried with her in her will.
Emma, a Shih Tzu mix, was euthanized two weeks after arriving at a shelter in Chesterfield County, Virginia on 8 March.
Her owner had died and her will stipulated she be buried with her dog.
Staff at the shelter where Emma was staying were in contact with the executors of the will in the hope of convincing them to sign over the animal so they could have her adopted.
Carrie Jones, the manager of the animal services, said: "We did suggest they could sign the dog over on numerous occasions, because it's a dog we could easily find a home for and re-home."
According to WWBT in Richmond, Virginia, the dog was taken to a vet, euthanized and the ashes were placed in an urn and returned to the woman's estate.
The process is legal in Virginia, by a law which came into force in 2014. But cemeteries have to allocate a separate part of the land for pets, and they can't be in the same niche as humans.
Other states allow pets to be buried with owners.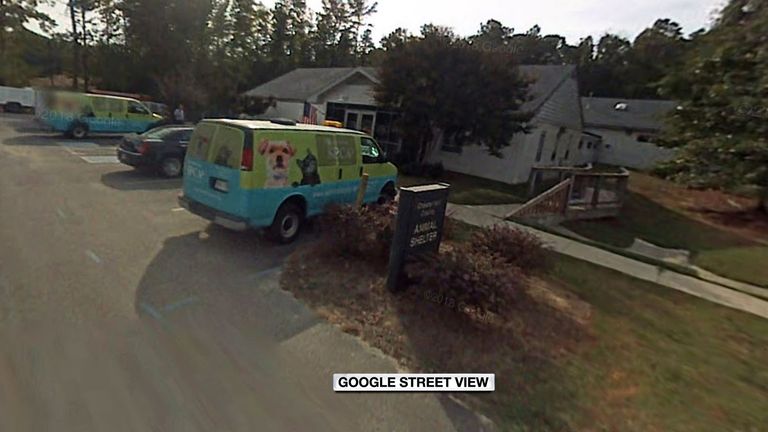 Speaking to AP, vet Dr Kenny Lucas said his clinic would not do it, but admitted it was an "emotional decision".
Larry Spiaggi, president of the Virginia Funeral Directors Association, said it was abhorrent.
He told WWBT: "It's not legal to put a dog's cremated remains – or any animal – in a casket and bury them."
The state is considering legislation to address the problem.
UN tells Britain to end 'colonial administration' of Chagos Islands | World News
Britain should end its "colonial administration" of the Chagos Islands and return them to Mauritius within six months, the UN has demanded.
The 193-member world body approved a resolution supporting a finding by the International Court of Justice that the Indian Ocean island chain be given back to Mauritius.
The General Assembly resolution, like the court's ruling, is not legally binding but it does carry weight as it came from the UN's highest court, and the vote – 116-6 with 56 abstentions – reflects world opinion.
The court said in its opinion Britain had unlawfully carved up Mauritius, which the Chagos Archipelago was a part of, in 1965 when Mauritius was a British colony.
It said: "The United Kingdom is under an obligation to bring to an end its administration of the Chagos Archipelago as rapidly as possible."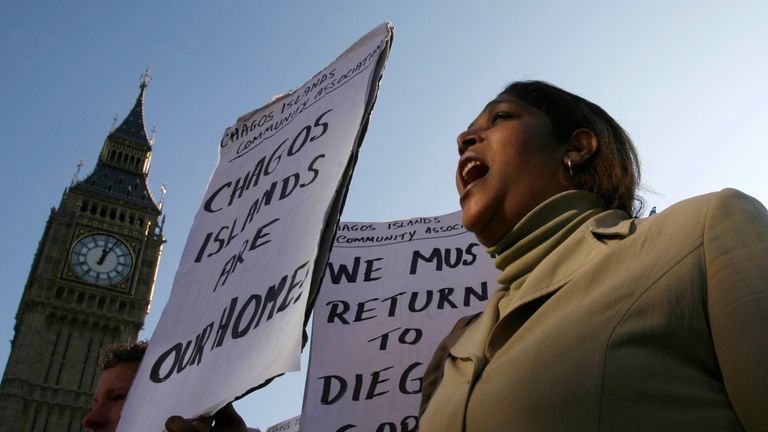 Britain evicted about 2,000 people from the Chagos Archipelago in the 1960s and 1970s so the US military could build its air base on Diego Garcia.
Many resettled in the UK and have fought in British courts to return to the islands.
Britain's UN ambassador, Karen Pierce, told the assembly: "British Indian Ocean Territory has been under continuous British sovereignty since 1814. Mauritius has never held sovereignty over it and we do not recognise their claim."
She added that the government stands by the 1965 agreement with the Mauritian Council of Ministers to detach the British Indian Ocean Territory in exchange for fishing rights and other benefits and a commitment "to cede the territory when it is no longer needed for defence purposes".
Mauritius Prime Minister Pravind Kumar Jugnauth told the assembly his country "is extremely disappointed" in the position of the British government.
Mr Jugnauth said the 1965 agreement on the Chagos Archipelago "was carried out under duress" and labelled the forcible eviction of islanders as "a very dark episode of human history akin to a crime against humanity".