Europe and others ban Boeing 737 MAX 8 but US stands firm | World News
Countries around the world have banned the Boeing 737 MAX 8 from their skies but the US has so far stood by it.
The UK, France and Germany were among those to ban the aircraft but their actions were mostly superseded when the European Aviation Safety Agency announced it was banning the planes from its airspace.
This meant that some planes had to be diverted or returned to their departure airports. Among them were two Turkish Airlines flights bound for the UK.
Other countries to suspend the MAX 8 included China, Ireland, the United Arab Emirates, Australia and Singapore.
The moves come due to safety fears after two fatal crashes involving the aircraft model.
On Sunday an Ethiopian Airlines flight crashed just minutes after take-off from Addis Ababa, killing 157 people.
In October last year, a Lion Air flight crashed off Indonesia, killing 189 people.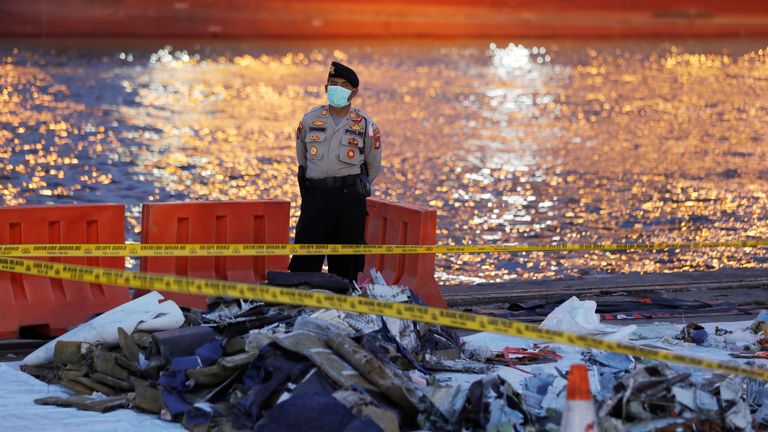 But the US Federal Aviation Administration has stood almost alone in refusing to ban the aircraft from American airspace.
The FAA's acting administrator, Daniel Elwell, said: "Thus far, our review shows no systemic performance issues and provides no basis to order grounding the aircraft.
"Nor have other civil aviation authorities provided data to us that would warrant action."
Earlier, the FAA said it expected Boeing to roll out improvements to a computerised flight management "anti-stall system" in the next few weeks.
In the US, the pilots' association for Southwest Airlines, one of those using the MAX 8, said it was "extremely confident that our entire fleet, including the MAX, is safe".
But many of its passengers were tweeting to the airline's customer service employees asking if their flight was on a MAX 8 or threatening to cancel their flights if they could not be assured of safety.
@SouthwestAir any statement on the 737 MAX? will you be grounding them until the issue is fixed? allow passengers to change flights at the same rate if theyre on one? please let us know! thanks!

— Pete Griffin (@WhatUpPete) March 12, 2019
Hey @SouthwestAir what's the best way to confirm that my future flights are not on a Boeing 737 Max 8? I tried looking under my account for details but didn't find anything.

— Laurie (@LPiddy) March 12, 2019
@SouthwestAir Are you grounding your Boeing 737 Max 8s? I have a flight coming up & am a little nervous.

— Helen (@prsgrlks) March 12, 2019
The Association of Professional Flight Attendants, representing more than 26,000 flight attendants at American Airlines, called on their chief executive, Doug Parker, to "strongly consider grounding these planes until an investigation can be performed".
Boeing stood by the aircraft, saying: "We understand that regulatory agencies and customers have made decisions that they believe are most appropriate for their home markets.
"The United States Federal Aviation Administration is not mandating any further action at this time, and based on the information currently available, we do not have any basis to issue new guidance to operators."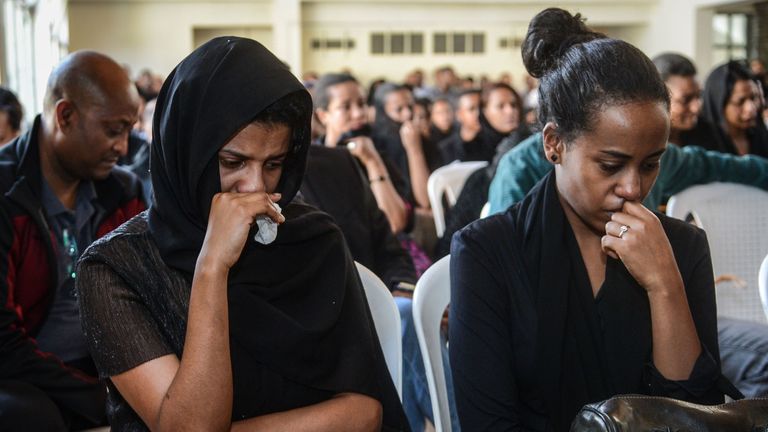 Donald Trump offered his thoughts on the issue, saying that planes were "becoming far too complex to fly".
He added: "Split second decisions are needed and the complexity creates danger."
Canada, the other major country that has not moved to ban the planes, said it was working with the US Federal Aviation Administration to determine if action is required.
Canadian transport minister Marc Garneau said "all options are on the table".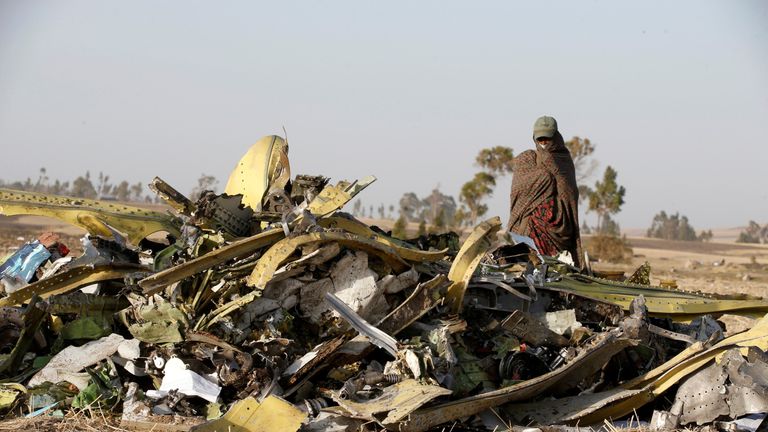 Another holdout was Kenya, despite the country losing 32 citizens, more than any other.
Instead, Kenya's transport minister tried to reassure people that no Kenyan airline has the Boeing 737 MAX 8 plane.
Boeing's 737 has flown for more than five decades and the MAX 8, with bigger engines designed to use less fuel, entered service in 2017.
The planemaker had hoped the aircraft would become the workhorse for global airlines.
Deeply saddened by the loss of our colleague Oliver Vick in the Ethiopia plane crash. We express our heartfelt sympathies to his family and loved ones and mourn the loss of a passionate and talented friend who worked tirelessly for peace in #Somalia. We will miss Olly every day. pic.twitter.com/ow3QgMqGV6

— UNSOM (@UNSomalia) March 12, 2019
Meanwhile, another British victim of the crash was named.
Oliver Vick had been working for the UN in Somalia and the global body said on Twitter that they "mourn the loss of a passionate and talented friend who worked tirelessly for peace in Somalia".
EU elections: Europeans head to polls in last day of voting as UK awaits results | World News
Europeans are voting in the final day of the EU's parliament elections, as the UK waits to see which of its candidates have been successful.
Germany, France, Spain and Italy are among 21 countries where voters go to the polls today after voting concluded in seven nations, including the UK.
The results will be announced on Sunday evening when the last polling station closes on the continent at 10pm UK time.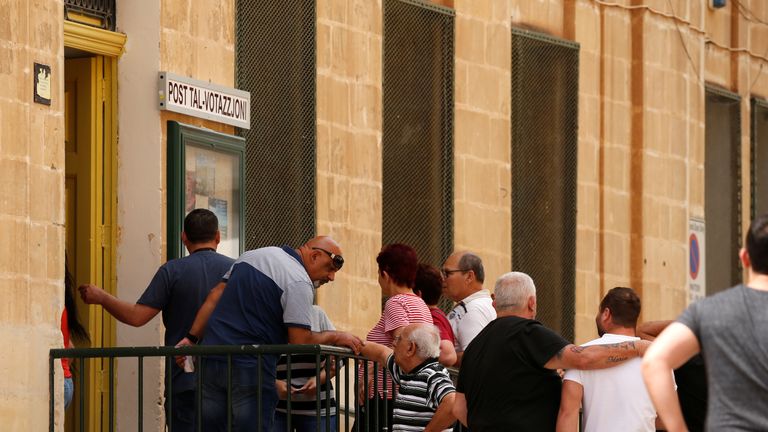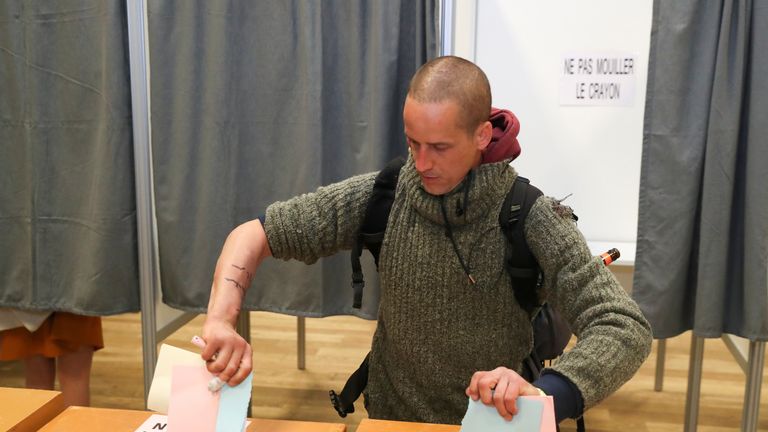 The populist right-wing party of Italian deputy premier Matteo Salvini may pip the Christian Democrats of German Chancellor Angela Merkel to become the biggest single party in the 751-seat chamber.
Mr Salvini – Italy's anti-migrant, anti-Islam interior minister – has been campaigning hard to boost the League to become the number one party in Italy and possibly Europe.
For Mrs Merkel's party, it is the first test for new leader Annegret Kramp-Karrenbauer since Germany's long-time chancellor gave up her party's leadership last year.
Meanwhile, France is looking at an epic battle between pro-EU centrist President Emmanuel Macron and anti-immigration, far-right flagbearer Marine Le Pen in the European Parliament vote.
A loss for Mr Macron's Republic on the Move party would cripple the French leader's grand ambitions for a more united Europe.
He wants EU countries to share budgets and soldiers and work even more closely together to keep Europe globally relevant and prevent conflict.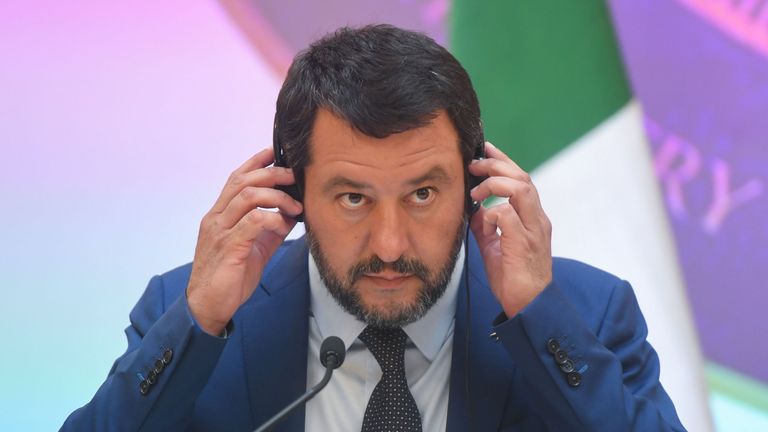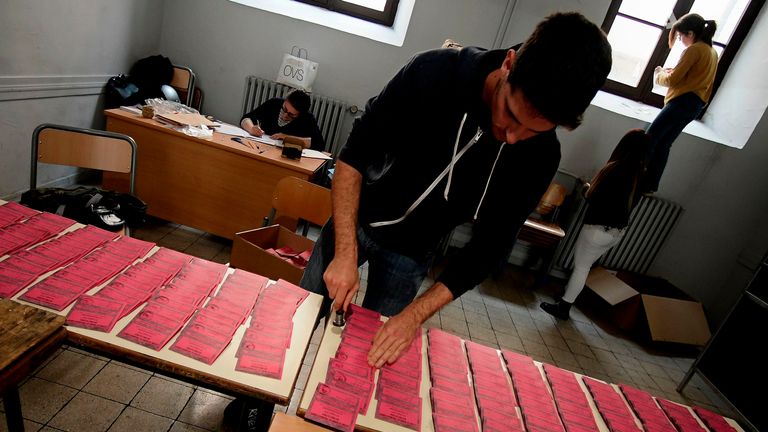 Right-wing populist parties are expected to bolster the nationalist representation in the house, which would reduce the influence of traditional pro-EU parties.
The result would put a potential brake on the EU's collective action in economic and foreign policy.
Prime Minister Theresa May had repeatedly promised she would take Britain out of the EU before the elections, but her failure to get her Brexit deal through meant the UK voted in the elections on Thursday.
Both the Conservatives and Labour are braced for a backlash from voters over Brexit, while Nigel Farage's Brexit Party and the Liberal Democrats are expected to pick up votes.
:: Sky News will being airing a special EU election programme from 9pm to 2am.
:: Check the website and app for live updates as all of the results are announced.
The elections have come as Europeans are preparing to remember events that shaped the bloc.
It is 75 years since Americans landed in France to defeat Nazi Germany, and since Russian forces let the Germans crush a Polish bid for freedom.
In November, Europeans will also be marking 30 years since Germans smashed the Berlin Wall to reunite east and west Europe.
But memories of wars have not sufficed to build faith in a united future.
Sara Hobolt, professor of European politics at the London School of Economics, told Sky News: "Less is at stake in European elections than in national ones.
"As a result, voters are more likely to use them as protest votes to signal their dissatisfaction with their national government and to vote for parties with more extreme and more eurosceptic positions.
"Almost 30% of members of the current Parliament (MEPs) can be described as eurosceptic."
Elected MEPs will sit in the new parliament from the beginning of July but it is uncertain how long UK representatives will sit because of the new Brexit deadline of 31 October.
The results will usher in weeks of bargaining among parties to form a stable majority in the parliament, and among national leaders to choose successors to European Commission President Jean-Claude Juncker and other top EU officials.
Many expect a clash as early as Tuesday, when leaders meeting in Brussels are likely to snub parliament's demands that one of the newly elected politicians should run the EU executive.
Russia launches nuclear icebreaker in bid to tap Arctic reserves | World News
Russia has launched a nuclear-powered icebreaker as part of ambitious plans to tap the Arctic's commercial potential.
It is part of a programme to renew and expand its fleet of the vessels, and the ship is one of a trio that when completed will be the largest and most powerful icebreakers in the world.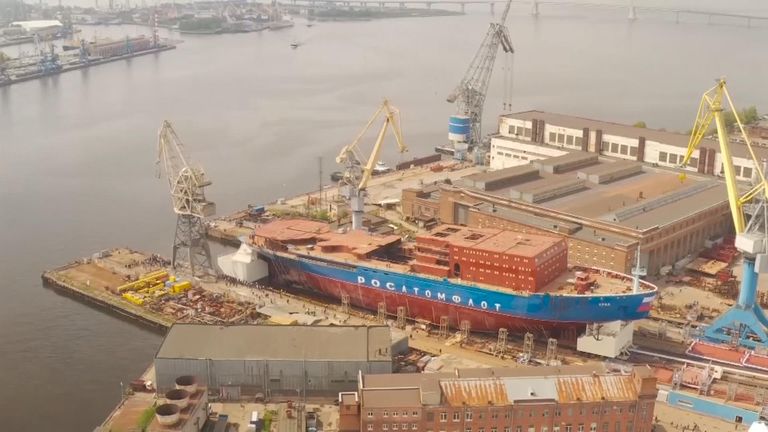 The ship, called the Ural, was floated out from a dockyard in St Petersburg on Saturday.
Designed to be crewed by 75 people, the Ural will be able to slice through ice up to around three metres (almost 10ft) thick.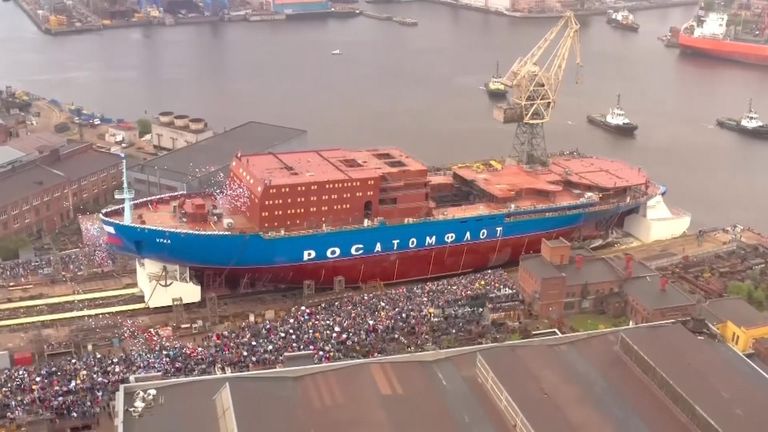 Russia is building new infrastructure and overhauling its ports as, amid warmer climate cycles, it readies for more traffic via what it calls the Northern Sea Route (NSR) which it envisages being navigable year-round.
The Ural is due to be handed over to Russia's state-owned nuclear energy corporation Rosatom in 2022 after the two other icebreakers in the same series, Arktika (Arctic) and Sibir (Siberia), enter service.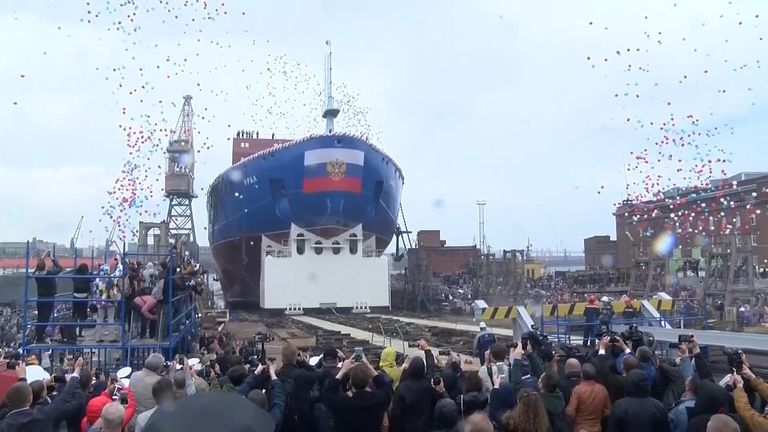 Moscow is trying to strengthen its hand in the High North as it vies for dominance with traditional rivals Canada, the United States and Norway, as well as newcomer China.
By 2035, Russian President Vladimir Putin said Russia's Arctic fleet would operate at least 13 heavy-duty icebreakers, nine of which would be powered by nuclear reactors.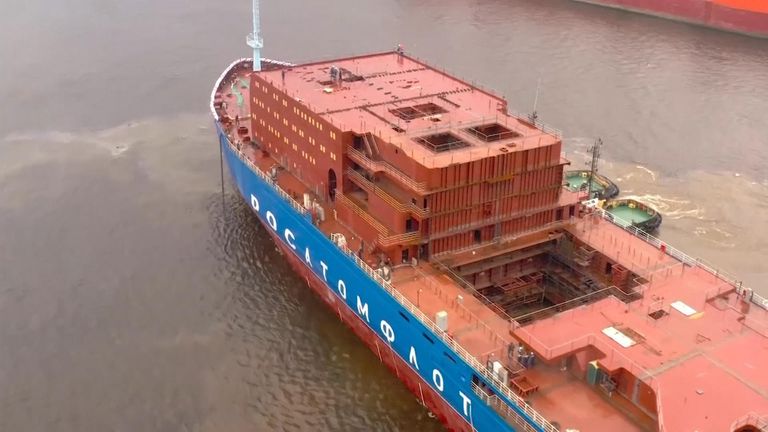 The Arctic holds oil and gas reserves equivalent to 412 billion barrels of oil, about 22% of the world's undiscovered oil and gas, the US Geological Survey estimates.
Moscow hopes the route which runs from Murmansk to the Bering Strait near Alaska could take off as it cuts sea transport times from Asia to Europe.
Man dies after being attacked by shark in Hawaii | World News

A man has died after reportedly being attacked by a shark in Hawaii.
The 65-year-old from California was killed after being bitten by the animal, Hawaii NewsNow reports.
First responders are said to have performed CPR on the man but he was unresponsive.
Authorities say shark warning signs were being posted in the Ka'anapali Beach Park area on the Hawaii island of Maui.
The victim's name has not been released.