Crash pilot's friend: 'We played football – it won't be the same again' | World News
Captain Yeshewas Fentahun, president of the Airline Pilots' Association of Ethiopia, has told Sky News he could not believe that Ethiopian Airlines flight 302 had crashed.
"When you fly you never think your plane will crash, that is for sure, so it is natural for people to assume that your flight is going to be safe," he said.
He also told Sky News he knew and liked Yared Getecho, the 28-year-old captain of the ill-fated flight.
"Ethiopian Airlines is not that big of an airline," he said.
"We all knew each other. We played football with each other. It won't be the same again."
He added: "I wonder how he would have felt in the last few minutes?"
Sky News also interviewed a Red Cross coordinator, Yilma Bekelle, who has been supervising a team charged with clearing the accident site of human remains – a grim but necessary task.
"Just now we found one human leg but we don't know if it is a man or a woman," he said.
"We have found photographs and money – dollars, Egyptian pounds.
"It's heartbreaking. We have (also) found the shoes of babies and small children. There must have been many young people on board."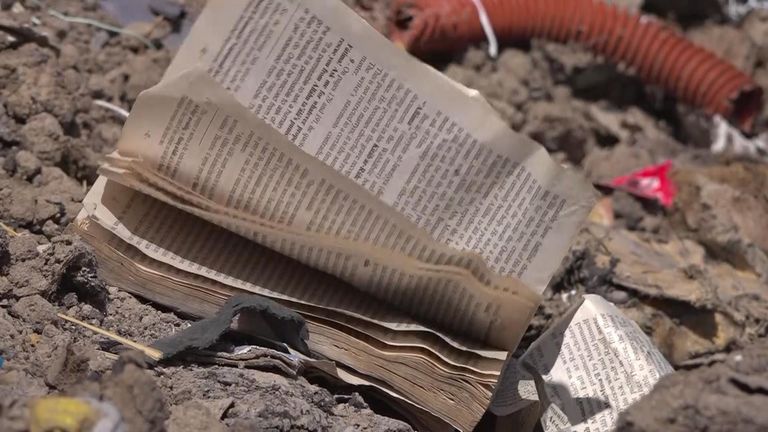 I asked how he is able to do such a difficult and disturbing job.
"Since the day we arrived we've been crying inside," he said. "But we are trying to help the families. We were expecting (to find) survivors but we were not lucky enough."
A forensic team from Ethiopia's federal police is now trying to identify the human remains found at the site.
The Ethiopian government has promised to return the bodies to the victims' loved ones.
Sky News watched as US aviation experts arrived at the crash site, some 120km south of the capital, Addis Ababa.
Officials from the Federal Aviation Administration (FAA), together with representatives from the National Transportation Safety Board, will participate in an Ethiopian-led investigation.
In a statement, the FAA said it expected Boeing to roll out improvements to a computerised flight management "anti-stall system" in the next few weeks.
The software is suspected of contributing to the deadly crash of a Boeing 737 MAX 8 off the coast of Indonesia last October.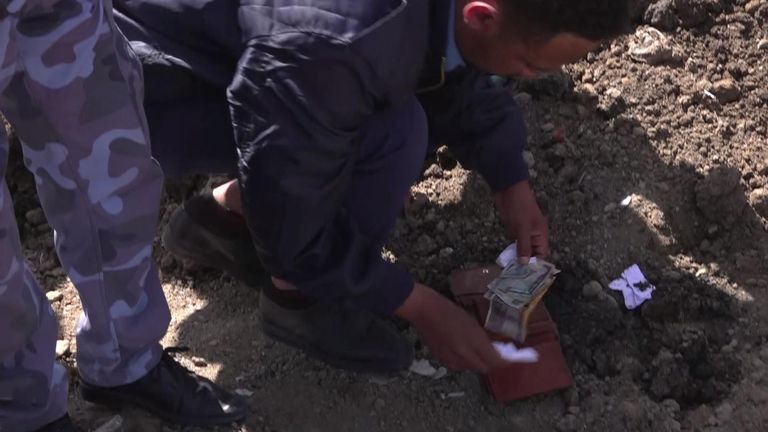 Boeing said the software enhancements were "designed to make an already safe aircraft even safer".
A team of forensics specialists from an Israeli organisation called the Zaka Group began work at the accident site on Tuesday.
Spokesperson Shimon Biton said they were specifically trained to identify Israeli citizens. At least two people from that country are thought to have lost their lives.
He said: "We have so much experience with disasters and we are helping all around the world… (we) have a very big experience and because (we) know some added value of the Jewish point of view, religious point of view, we can find and say, 'Okay, this is the person and this is not (a Jewish person).'"
Investigators to begin analysing crashed Ethiopia Airlines flight's black box | World News
The two recorders from the crashed Ethiopian Airlines jet are set to be analysed by a French accident investigation team.
BEA officials will study the flight data recorder and cockpit voice recorder which were recovered from the Boeing 737 MAX 8.
A photograph of the flight data recorder has been released showing damage on one side – but the crash-proof housing protecting the critical recording chip seemed to be intact.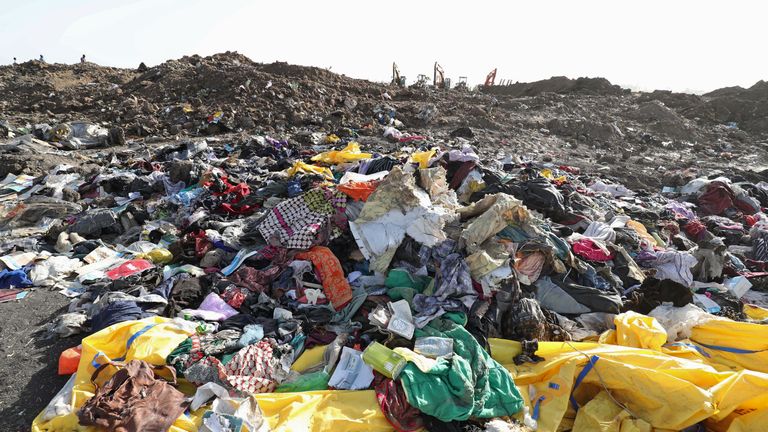 A BEA spokesperson said it was unclear whether the data is retrievable and said no time frame has been given on how long the analysis could take.
US investigators will also be taking part in the investigation.
More than 40 countries, including the UK and the US, have grounded the Boeing 737 MAX 8 planes or refused to let them into their airspace following Sunday's crash that left all 157 people on board dead.
It comes just six months after the same model was involved in the Lion Air crash in Indonesia which killed 189 people.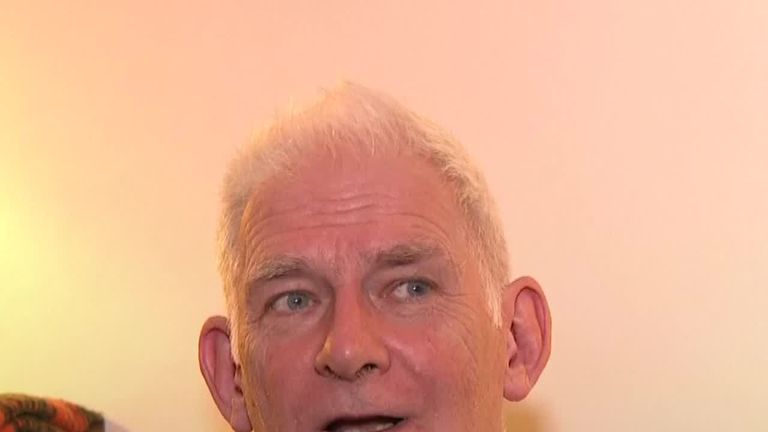 Japan joined the countries banning the aircraft on Thursday, a day after the US issued an emergency order grounding all MAX 8 and 9 planes.
US authorities said the aircraft would be grounded for "weeks" at a minimum and cited new information which showed similarities between the two crashes.
Lion Air officials said sensors on their plane produced erroneous information on its last four flights, triggering an automatic nose-down command which the pilots of the fatal crash struggled with.
Ethiopian Airlines CEO Tewolde Gebremariam said its pilots received training to deal with the problem, and Boeing sent further instructions to pilots after the crash.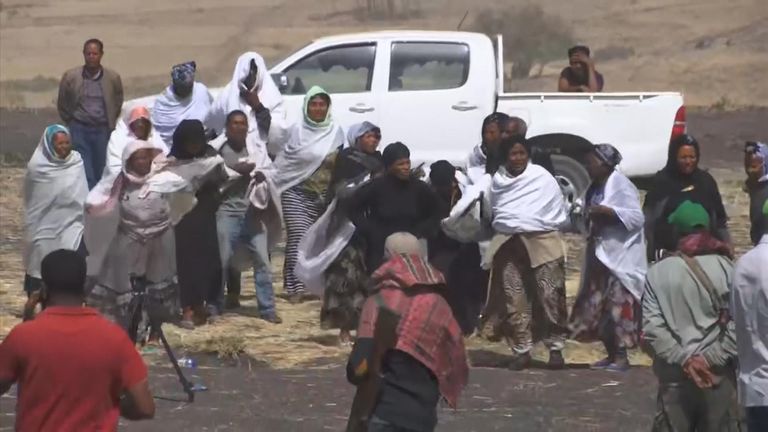 About 200 family members of those killed in the latest crash stormed out of a briefing with Ethiopian Airlines officials, saying they were frustrated by a lack of answers.
The airline has opened a call-in centre which is open 18 hours a day to respond to family members' questions.
Relatives also visited the site of the crash and were seen picking through the rubble for any sign of their loved ones.
No need for international investigators into Khashoggi murder, says Saudi Arabia | World News
Saudi Arabia has refused to allow any international investigators to look into the murder of journalist Jamal Khashoggi, saying those responsible are already facing justice.
Bandar bin Mohammed al Aiban, president of the Saudi Arabia's human rights commission, described Mr Khashoggi's killing as both an "unfortunate accident" and a "heinous crime".
He said those on trial in connection have had three hearings with their lawyers present but he neglected to provide further information.
Mr Khashoggi was murdered in the Saudi consulate in Istanbul. Turkey said Saudi authorities should disclose the names of defendants and the charges they face if it wanted to avoid questions over the "sincerity of judicial proceedings in the kingdom".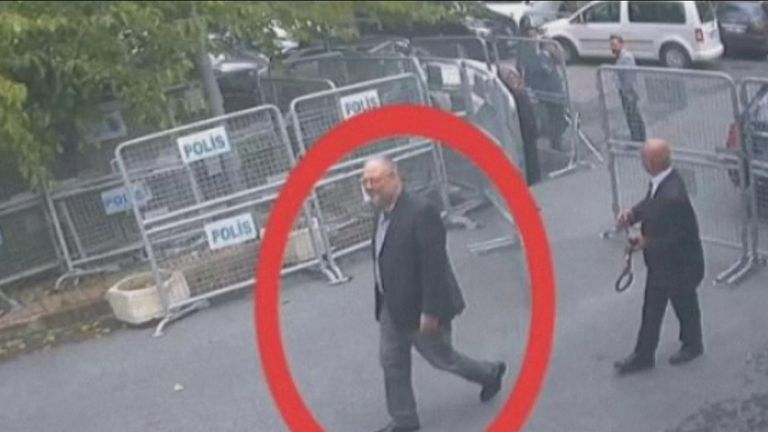 Mr al Aiban's comments formed part of the Saudi response during the UN's periodic review in Geneva, where countries offer recommendations to others to improve their human rights record.
Some 258 recommendations of areas to improve were made, with the Saudis accepting 182 of them and noting (essentially disagreeing with) 76.
Mr al Aiban rebuffed recommendations made by a number of UN countries for steps to, as the UK requested, "ensure [a] comprehensive and transparent investigation", with, as Iceland suggested, "international experts" into the murder.
Mr al Aiban also said the case of the detained women's rights activists was based in law and was not an attack on human rights. Saudi Arabia says the detainees are "traitors".
Allegations of torture against the detainees was denied again by the Saudis, with Mr al Aiban saying "legislation in our country criminalised torture in all forms and aspects" and that if anyone was found to have been tortured then Saudi Arabia "provides them with all means of redress".
He also denied the existence of secret detention centres in his country.
Three of the women among the detained, Nouf Abdulaziz, Loujain Al-Hathloul and Eman Al-Nafjan, have been awarded the PEN America/Barbey Freedom to Write Award, a prestigious accolade from the long-standing organisation dedicated to free speech through writing.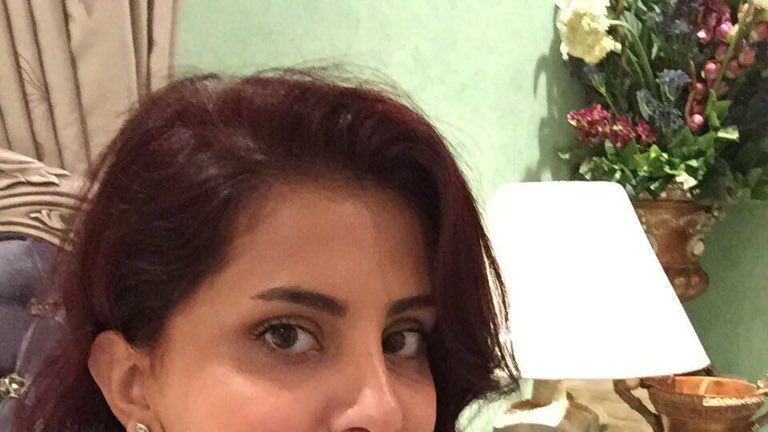 "These gutsy women have challenged one of the world's most notoriously misogynist governments, inspiring the world with their demand to drive, to govern their own lives, and to liberate all Saudi women from a form of medieval bondage that has no place in the 21st century," said Suzanne Nossel, CEO of PEN America.
The human rights review coincided with reports from Yemeni military officials that the Saudi-led coalition launched airstrikes which mistakenly killed and wounded forces allied with the government, who the coalition support.
Eight border guards were killed and 33 others wounded when the coalition bombed an area along the Yemen-Saudi border on Thursday.
Saudi Arabia and Arab allies have been fighting in Yemen for more than four years against the Iran-backed Houthis, who drove a Saudi-backed government into exile in 2014.
EU Parliament leader Antonio Tajani under fire over Mussolini comments | World News
The president of the European Parliament has come under fire for praising Italian dictator Benito Mussolini.
Antonio Tajani told Radio 24 that Mussolini did some "positive things", including improving Italy's infrastructure, until "he declared war on the entire world, following Hitler, and until he promoted the racial laws" that restricted the rights of Jews.
Udo Bullmann, the leader of the Socialist group in the European Parliament, said on Twitter: "How can a president of the European Parliament fail to acknowledge the nature of fascism? We need swift clarification."
Mr Tajani, who is a member of Silvio Berlusconi's Forza Italia party, insisted his comments had been misinterpreted.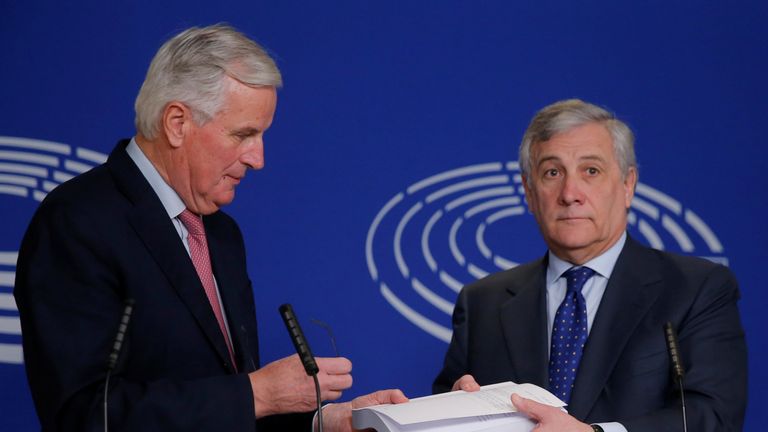 He posted on Twitter: "Shame on those who manipulate what I've allegedly said on fascism.
"I've always been a convinced anti-fascist, I will not allow anyone to suggest otherwise.
"The fascist dictatorship, racial laws and deaths it caused are the darkest page in Italian and European history."
Italy has struggled to come to terms with its fascist past and the rise of populism has brought reminders of Mussolini's two decades in power until his execution in 1945.