Crash pilot's friend: 'We played football – it won't be the same again' | World News
Captain Yeshewas Fentahun, president of the Airline Pilots' Association of Ethiopia, has told Sky News he could not believe that Ethiopian Airlines flight 302 had crashed.
"When you fly you never think your plane will crash, that is for sure, so it is natural for people to assume that your flight is going to be safe," he said.
He also told Sky News he knew and liked Yared Getecho, the 28-year-old captain of the ill-fated flight.
"Ethiopian Airlines is not that big of an airline," he said.
"We all knew each other. We played football with each other. It won't be the same again."
He added: "I wonder how he would have felt in the last few minutes?"
Sky News also interviewed a Red Cross coordinator, Yilma Bekelle, who has been supervising a team charged with clearing the accident site of human remains – a grim but necessary task.
"Just now we found one human leg but we don't know if it is a man or a woman," he said.
"We have found photographs and money – dollars, Egyptian pounds.
"It's heartbreaking. We have (also) found the shoes of babies and small children. There must have been many young people on board."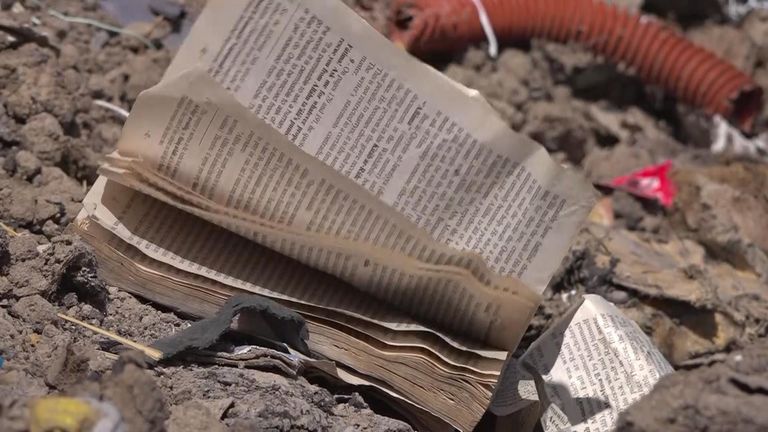 I asked how he is able to do such a difficult and disturbing job.
"Since the day we arrived we've been crying inside," he said. "But we are trying to help the families. We were expecting (to find) survivors but we were not lucky enough."
A forensic team from Ethiopia's federal police is now trying to identify the human remains found at the site.
The Ethiopian government has promised to return the bodies to the victims' loved ones.
Sky News watched as US aviation experts arrived at the crash site, some 120km south of the capital, Addis Ababa.
Officials from the Federal Aviation Administration (FAA), together with representatives from the National Transportation Safety Board, will participate in an Ethiopian-led investigation.
In a statement, the FAA said it expected Boeing to roll out improvements to a computerised flight management "anti-stall system" in the next few weeks.
The software is suspected of contributing to the deadly crash of a Boeing 737 MAX 8 off the coast of Indonesia last October.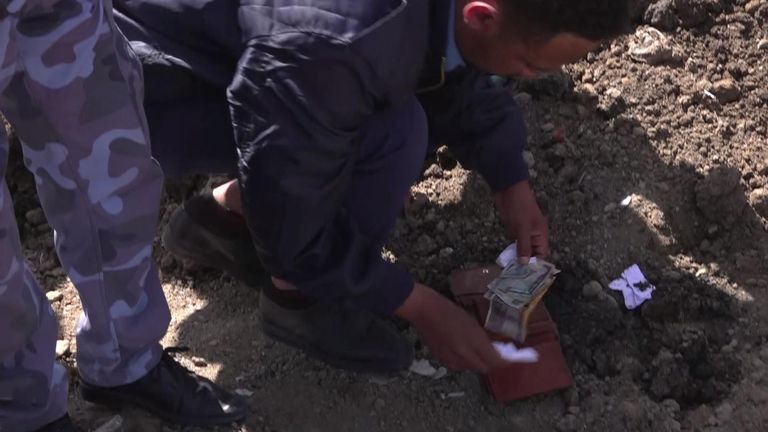 Boeing said the software enhancements were "designed to make an already safe aircraft even safer".
A team of forensics specialists from an Israeli organisation called the Zaka Group began work at the accident site on Tuesday.
Spokesperson Shimon Biton said they were specifically trained to identify Israeli citizens. At least two people from that country are thought to have lost their lives.
He said: "We have so much experience with disasters and we are helping all around the world… (we) have a very big experience and because (we) know some added value of the Jewish point of view, religious point of view, we can find and say, 'Okay, this is the person and this is not (a Jewish person).'"
Wanted man offers to turn himself in if mugshot gets 15k likes | US News
A wanted man has made a bargain with police to hand himself in if his wanted poster gets more than 15,000 likes on the force's social media.
Jose Simms is wanted by police in Torrington, Connecticut, for multiple failure-to-appear warrants.
The city's police department shared his poster on Facebook, and said they had done an unusual deal with him in the hope it would lead to arrest.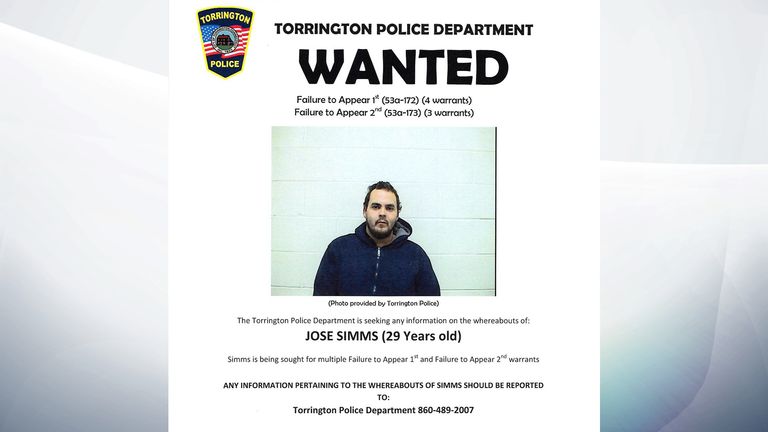 The post read: "Jose Simms negotiated with me earlier this week (Through Facebook) and has agreed to turn himself in to Torrington Police if we can get 15,000 "likes" on this post (I said 10,000 he wanted 20,000, we split).
"It will be difficult but is doable.
"So please, 'like' this post, and while you're at it share it, Tweet it, Instagram it, Snapchat it, WUPHF it, (Thanks Jared!) (Pronounced Woof, its a reference to the television show, 'The Office'…nevermind :D), or use whatever other platforms are out there that I don't know about.
"Then again, if you know where either of these guys are, you could always let us know that too, it'd save everyone from the suspense of the 15K….
"Let's get it!!"
Despite the post racking up more than 19,000 likes, as well as thousands of other "reactions" on Facebook, police said they had not seen him yet.
An update from Lieutenant Johnson said: "We are getting a lot of inquiries as to if Mr Simms has turned himself in yet. As of now he has not. We will update the post again when he does turn himself in."
Facebook followers loved the idea, with one person asking if the surrender would be live streamed on the site. Unfortunately police said they "had to draw the line somewhere".
Others were more cynical about whether it would work, with one saying: "So he's got multiple failure to appears and y'all think this will work?
"Fine…I liked it."
Another said: "This story will most definitely go international…"
Voting to begin in the UK in EU elections | Politics News
Voting will get underway in the UK today to elect MEPs to the European parliament.
The Netherlands also goes to the polls on Thursday with the 26 other EU member states to follow over the next three days.
There are 12 UK regions with candidates from the Brexit Party and Change UK standing for the first time, along with the Conservatives, the Greens, the Liberal Democrats, the SNP, Plaid Cymru, Labour and a handful of smaller parties.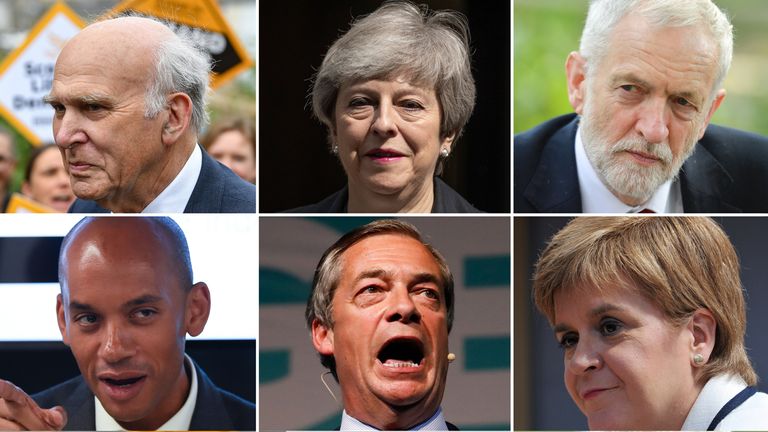 MEPs in England, Wales and Scotland will be elected via a proportional representation voting system, which takes into account the parties' total share of the vote in each region.
It is different to the first past the post system used in UK general elections, which sees individual MPs selected based on which candidate secure the most votes in each constituency.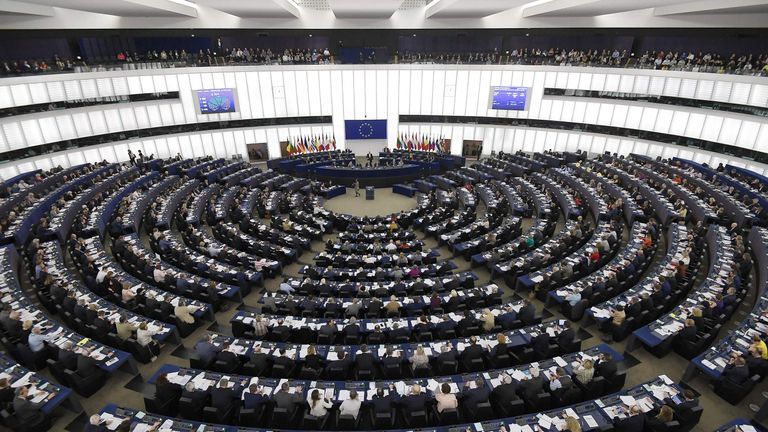 Northern Ireland will elect its MEPs using a single transferable vote system, with voters asked to rank the candidates in order of preference.
Polling stations in the UK will be open from 7am and close at 10pm, with each ballot paper to feature a list of parties with their candidates next to them.
Parties will often list as many candidates as there are MEPs for the region – for example, London elects eight MEPs, therefore most of the major parties have each put forward eight candidates.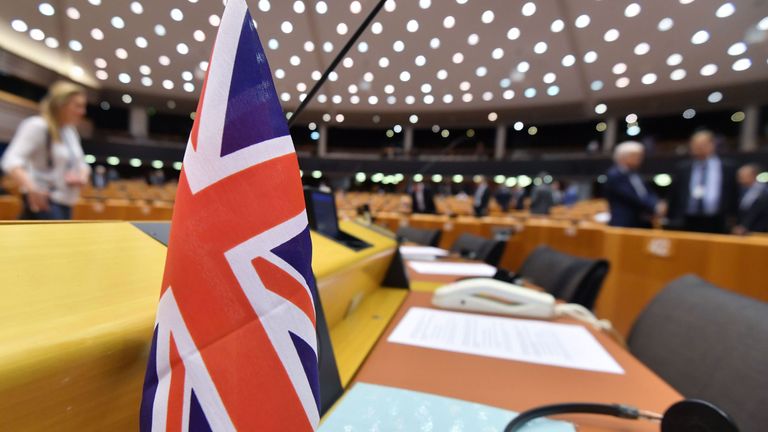 :: The 12 UK electoral regions:
Eastern
East Midlands
London
Northern Ireland
North East
North West
Scotland
South East
South West
Wales
West Midlands
Yorkshire and Humber
The UK will elect 73 MEPs from across the 12 regions – the South East has the most with 10, while there are only three elected each from the North East and Northern Ireland.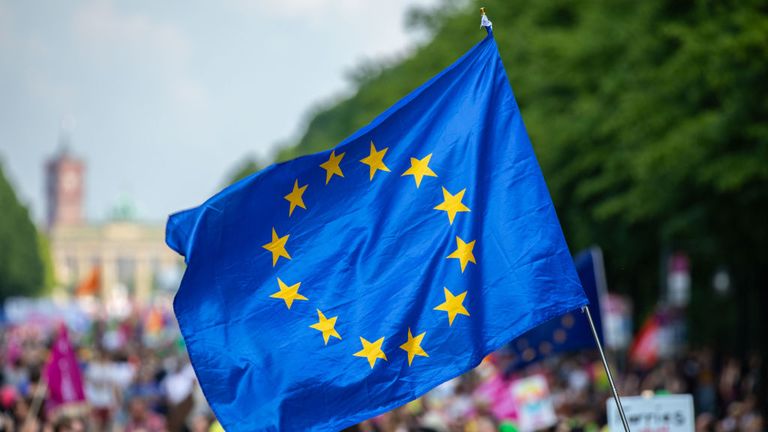 Candidates will have to wait until Sunday evening to find out how they fared, as the results are kept under wraps until voting across all 28 EU member states is complete.
Once in place, the new parliament – made up of a total of 751 MEPs – will work with the European Council to pass EU laws, based on the recommendations of the European Commission.
EU law can relate to workers' rights and citizens' rights, consumer protection, as well as other issues like environmental, agricultural and fisheries policy.
The parliament also scrutinises EU institutions, decides the budget, and looks at petitions from EU citizens.
British woman dies in Majorca on Edinburgh-bound Ryanair flight | UK News

A British woman has died on a Ryanair flight as it was due to take off from Majorca's Palma Airport.
The 58-year-old is believed to have fallen ill after taking her seat on the plane, which was bound for Edinburgh.
Emergency services went to the scene but she died on the aircraft, according to local media reports.
The plane had been scheduled to leave Palma at around 12pm but was delayed by three hours.
Ryanair said in a statement: "This flight from Palma to Edinburgh (22 May) was delayed ahead of take-off after a customer became ill prior to departure.
"Paramedics boarded the aircraft after medical assistance was requested but the customer sadly passed away.
"Ryanair extends its deepest sympathies to the bereaved and is providing any assistance required."
The Foreign Office said it was "supporting the family of a British woman following her death in Spain".
Local media reports say a post-mortem will be carried out on Thursday.
In 2015, mother-of-two Davina Taverner collapsed on a Ryanair flight to Lanzarote after suffering heart problems while in the toilets.
The 47-year-old was pronounced dead on the plane.