Air pollution kills 1.6 million more people a year globally than smoking, research suggests | World News
Air pollution is responsible for almost nine million deaths per year globally – double the previous estimate, according to new research.
By comparison, the World Health Organisation attributed 7.2 million deaths to smoking in 2015.
More than 64,000 deaths in the UK were thought to be linked to air pollution in 2015, including 17,000 cases of heart and artery disease and 29,000 cases of lung disease, cancer and diabetes.
In Europe, researchers believe that air pollution has caused the death of around 790,000 people – twice the previous estimate.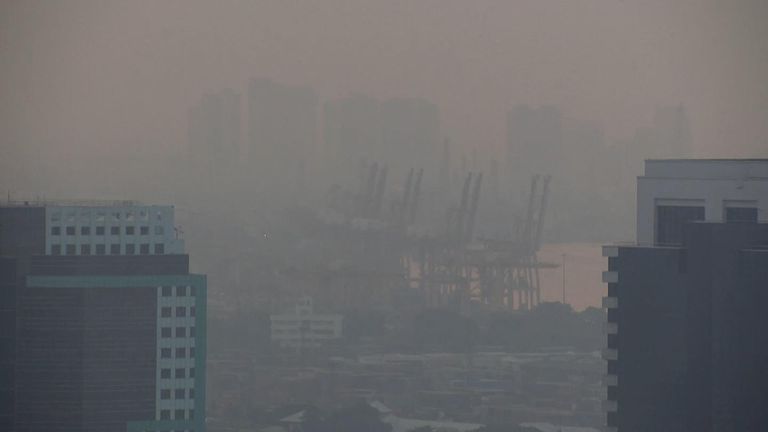 Around 124,000 deaths were linked to air pollution in Germany, with 67,000 in France and 81,000 in Italy.
Experts in Germany and Cyprus estimated air pollution caused 8.8 million extra deaths in 2015 – almost double the previously estimated 4.5 million.
The research attributes the pollution to dirty air – mostly the particles that are emitted by exhausts, power plants and factories.
Microscopic PM 2.5 particles can become lodged in lungs and enter the bloodstream, causing complications, according the researchers.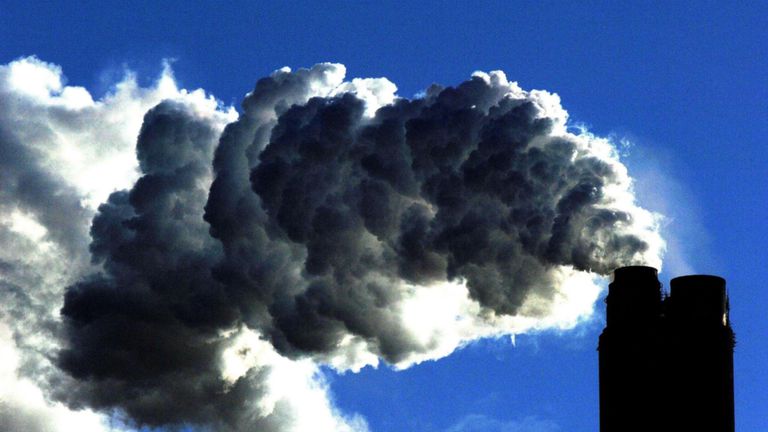 Europe appears to be worse than the rest of the world, with 133 in 100,000 deaths linked to air pollution on the continent, compared to 120 in 100,000 deaths globally.
One of the research authors, Professor Jos Lelieveld, said the "extra deaths caused by air pollution in Europe is explained by the combination of poor air quality and dense population."
He said countries need to move away from fossil fuels towards "other sources for generating energy" to cut the number of deaths.
Professor Lelieveld said: "When we use clean, renewable energy, we are not just fulfilling the Paris Agreement to mitigate the effects of climate change, we could also reduce air pollution-related death rates in Europe by up to 55%."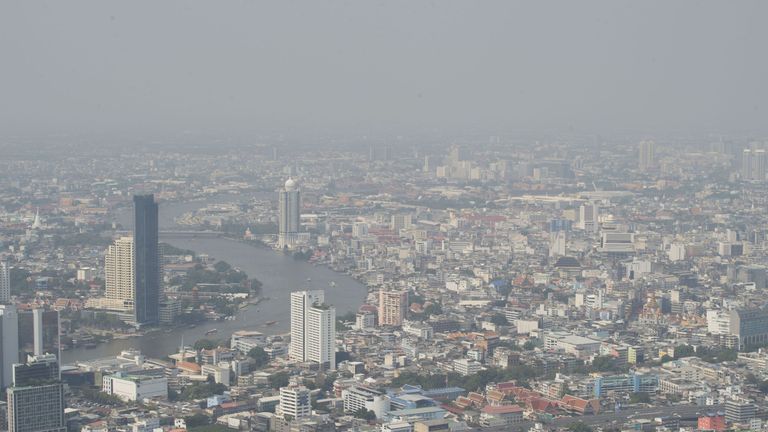 The European Union's safety limit for polluted air particles is 25 micrograms per cubic metre of air, which is more than double the 10 micrograms recommended by the World Health Organisation.
Professor Thomas Munzel, who also authored the research, said: "Many other countries, such as Canada, the USA and Australia, use the WHO guideline… The EU is lagging a long way behind in this respect."
The study, published in the European Heart Journal, involved computer simulations of people experiencing both natural and man-made chemicals, alongside new information about population density, disease risk factors and causes of death.
Rapper Ice T 'nearly shot' an Amazon delivery driver | US News

Rapper Ice T has suggested delivery drivers should wear uniforms after confessing he nearly shot one near his home.
Ice T, real name Tracy Lauren Marrow, said it is unsafe for drivers to make their deliveries without anything to mark them out as staff from web giant Amazon.
The rapper tweeted: "Message To Amazon: Now that you have regular people making your home deliveries.. Maybe they should wear a Vest with AMAZON DELIVERY on it….. I almost shot a MF creeping up to my crib last night…. Just sayin."
Responding later to someone asking him if the man was wearing a delivery man uniform, he said: "No. They don't wear ANY uniform. Just regular people workin.. I ain't mad at them. Just sayin. That s*** ain't safe.."
Message To Amazon: Now that you have regular people making your home deliveries.. Maybe they should wear a Vest with AMAZON DELIVERY on it….. I almost shot a MF creeping up to my crib last night…. Just sayin.

— ICE T (@FINALLEVEL) May 21, 2019
It's not clear if Ice T had forgotten he was expecting a delivery that day.
Dave Clark, head of operations at Amazon, tweeted the musician back, writing: "Just sayin…thanks for the suggestion.
"We MF'ing love you and our drivers. Lots of innovations coming on this and many that already exist to help you track your package and delivery on a map. Thanks for being a customer."
Ice T's suggestion went down well with some people on Twitter who admitted they had been nervous when they saw unmarked cars pull up outside their homes.
But one driver explained working with Amazon was a "side hustle".
According to Business Insider, Amazon employs Flex drivers as independent contractors and not all of them will wear a type of uniform.
Some delivery stations give their Flex drivers vests, and the company has recently run offers on its branded vans and clothes to help drivers.
Italian fashion house Prada to stop using fur from next year | World News
Italian luxury fashion house Prada has announced it will stop using animal fur from next year.
The designer brand which has sold mink, fox and rabbit pieces is making the change to meet the demand for ethical products from shoppers.
Fur will no longer be part of future designs from February 2020 after its spring-summer 2020 women's collection.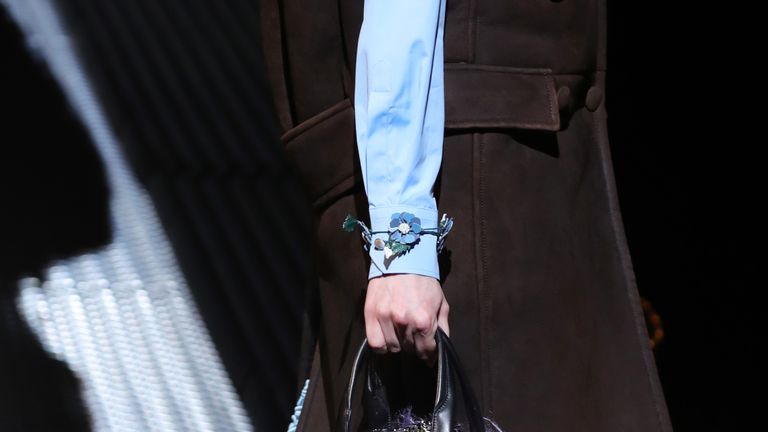 Multiple animal charities had been working with Prada behind the scenes after running a public campaign urging the brand to drop fur last September.
The label's chief executive Miuccia Prada said: "The Prada Group is committed to innovation and social responsibility, and our fur-free policy – reached following a positive dialogue with the Fur Free Alliance, in particular with LAV and the Humane Society of the United States – is an extension of that engagement.
"Focusing on innovative materials will allow the company to explore new boundaries of creative design while meeting the demand for ethical products."
Animal charities are describing the move as one of the most significant fur-free fashion statements yet in their continuing campaign to end the use of all fur worldwide.
PJ Smith, director of fashion policy at the Humane Society of the United States, said: "With Prada's fur-free announcement, one of the biggest names in fashion just became a leader in animal welfare and innovation for generations to come."
Michael Kors, Gucci, Versace, Burberry, Chanel, Coach, Donna Karan, Diane von Furstenberg and Jimmy Choo have all banned fur in recent years, joining other top designers including Hugo Boss, Armani and Tommy Hilfiger in opting for synthetic materials instead.
Claire Bass, executive director of Humane Society International UK, said: "Prada's decision puts the writing on the wall and makes clear that the fur trade is on borrowed time.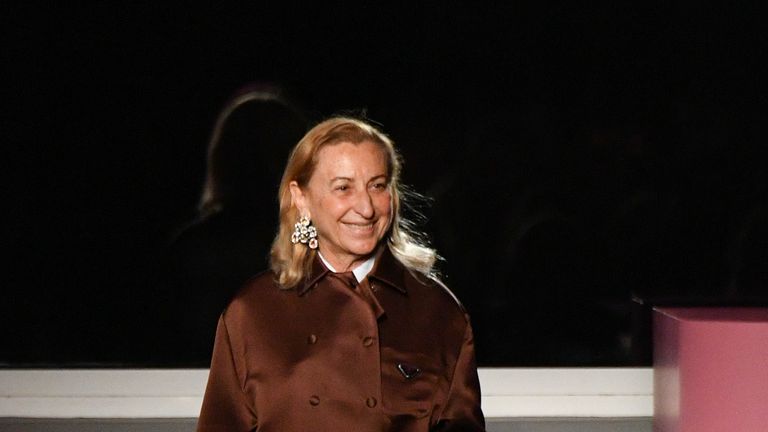 "Prada Group's historic announcement to go fur-free comes at a time when an unprecedented number of designers are turning their backs on the cruel fur trade and are fronting fashion based on fabric innovation instead of animal exploitation.
"Anti-fur policies like Prada's prove that forgoing fur isn't a fast-fashion trend, it's a step change to meet the demands of ever more socially and environmentally conscious consumers.
"As well as being unspeakably cruel, fur is also a nightmare for the environment, using and producing a cocktail of pollutants.
"Fashion leaders like Prada, Gucci and Burberry are clear that fur has had its day."
"It leaves a shrinking list of designers like Yves Saint Laurent, Fendi and Dolce & Gabbana looking hugely isolated and out of step with the anti-fur zeitgeist.
"Fur sales bans are being considered in New York and California; now is the moment for the UK government to shine on its commitments to animal welfare and make Britain the first country in the world to ban the sale of animal fur."
Fur farming was banned in the UK in 2000 on moral grounds – after a consultation found "overwhelming public support to end the practice".
However, the UK still imports foreign farmed fur, including fox, rabbit, mink, raccoon and chinchilla from countries such as China and Poland.
Designer and animal rights campaigner Stella McCartney has described current UK legislation as "hypocritical and unacceptable".
The Labour Party agree and pledged to ban the import of fur in June last year.
Shadow environment secretary Sue Hayman told Sky News: "I was so proud when the Labour government back in 2000 actually brought in a ban on fur farming in this country.
"Now we want to take the next step and ban importation of fur all together."
Shadow chancellor John McDonnell told Sky News: "Labour introduced a ban of the fur trade in this country, we now want to prevent imports coming in because of the terrible animal suffering that is happening abroad."
More than 100,000 members of the public signed a petition last year calling for a fur ban which triggered a parliamentary debate on the issue.
Another 400,000-strong petition was handed in to Downing Street in March 2018 by Queen guitarist and animal rights campaigner Brian May.
Prolific crime gang behind £600m UK smuggling operation smashed by Europol | World News

An organised crime gang that earned hundreds of millions of euros in drug and cigarette trafficking, assassinations and money laundering has been smashed by Europol.
More than 450 police and customs officers in Spain, the UK, Poland and Lithuania carried out raids last week that led to the arrest of the suspected ringleader.
Investigators arrested a further 21 suspects and seized cash, diamonds, gold bars, jewellery and luxury vehicles worth €8m (£7m).
Interpol said gang members used counter-surveillance and counter-intelligence measures and encrypted communication in an attempt to evade detection.
Code-named "Icebreaker", the operation is the biggest of its kind to date in Europe against such an organised crime group.
It is believed the group made an estimated €680m (£600m) between 2017 and 2019 alone by trafficking drugs and cigarettes into the UK.
The money would then be smuggled to Poland where it was laundered via currency exchange offices before being invested in real estate in Spain and other countries.
Initiated by the Lithuanian authorities in 2016, the investigation was referred to Estonia, Poland and Europol to help to gather evidence against top-level members of the network.
The investigation was then extended to the UK and Spain after criminal links were established in all these countries.