Air pollution kills 1.6 million more people a year globally than smoking, research suggests | World News
Air pollution is responsible for almost nine million deaths per year globally – double the previous estimate, according to new research.
By comparison, the World Health Organisation attributed 7.2 million deaths to smoking in 2015.
More than 64,000 deaths in the UK were thought to be linked to air pollution in 2015, including 17,000 cases of heart and artery disease and 29,000 cases of lung disease, cancer and diabetes.
In Europe, researchers believe that air pollution has caused the death of around 790,000 people – twice the previous estimate.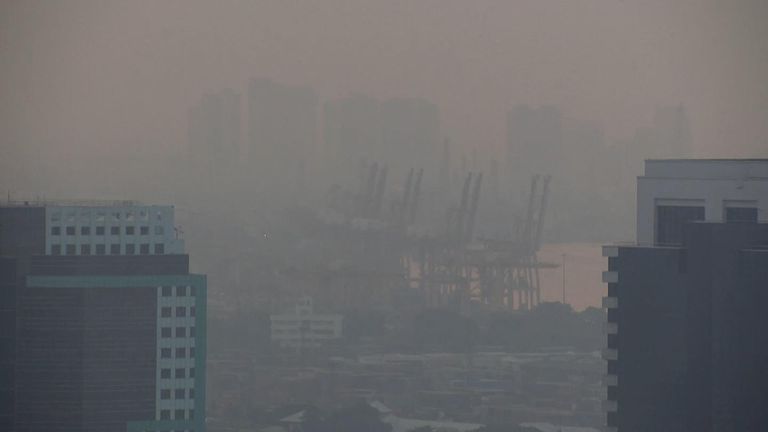 Around 124,000 deaths were linked to air pollution in Germany, with 67,000 in France and 81,000 in Italy.
Experts in Germany and Cyprus estimated air pollution caused 8.8 million extra deaths in 2015 – almost double the previously estimated 4.5 million.
The research attributes the pollution to dirty air – mostly the particles that are emitted by exhausts, power plants and factories.
Microscopic PM 2.5 particles can become lodged in lungs and enter the bloodstream, causing complications, according the researchers.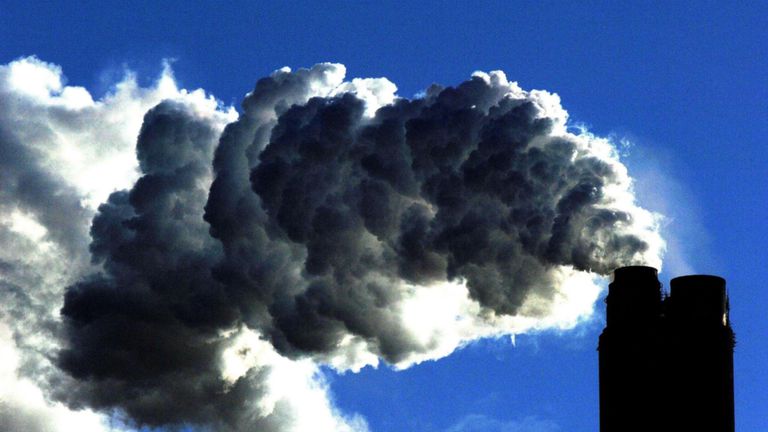 Europe appears to be worse than the rest of the world, with 133 in 100,000 deaths linked to air pollution on the continent, compared to 120 in 100,000 deaths globally.
One of the research authors, Professor Jos Lelieveld, said the "extra deaths caused by air pollution in Europe is explained by the combination of poor air quality and dense population."
He said countries need to move away from fossil fuels towards "other sources for generating energy" to cut the number of deaths.
Professor Lelieveld said: "When we use clean, renewable energy, we are not just fulfilling the Paris Agreement to mitigate the effects of climate change, we could also reduce air pollution-related death rates in Europe by up to 55%."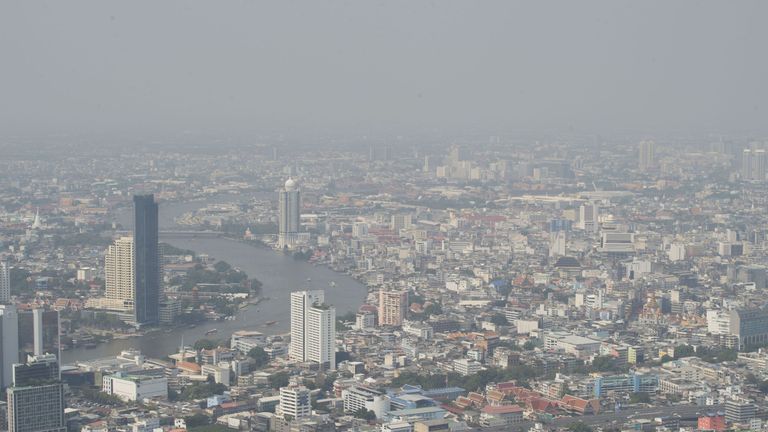 The European Union's safety limit for polluted air particles is 25 micrograms per cubic metre of air, which is more than double the 10 micrograms recommended by the World Health Organisation.
Professor Thomas Munzel, who also authored the research, said: "Many other countries, such as Canada, the USA and Australia, use the WHO guideline… The EU is lagging a long way behind in this respect."
The study, published in the European Heart Journal, involved computer simulations of people experiencing both natural and man-made chemicals, alongside new information about population density, disease risk factors and causes of death.
'Too ugly to be raped' – inquiry launched after convictions quashed | World News

An inquiry has been launched into an appeal court ruling that overturned a rape verdict on the grounds the victim was too ugly to be raped.
The ruling has sparked a wave of protests in Italy including a flash mob on Monday outside a court in Ancona, the Adriatic coastal city where the rape is alleged to have happened.
Protesters shouted "Shame!" and held up signs saying "indignation."
Two Peruvian men convicted in the 2015 assault successfully argued the woman was too "masculine" to be a victim, the Justice Ministry said.
While the ruling by an all-female panel was made in 2017 it has only just come to light after Italy's Supreme Court of Cassation scrapped the judgement and ordered a retrial.
Italian women's right group, Rebel Network, which organised the protests, tweeted: "Rape does not fulfil a desire for pleasure, but an abominable hatred and contempt for the victim.
"It does not depend on how feminine you are, but on the hatred inside the rapist."
Ethiopia plane crash: Anguish and anger at funeral for young pilot | World News
Every chair was taken in the hall and there were dozens of people standing outside.
They had come to pay their respects to Yared Getecho, the 29-year-old captain of Ethiopian Airlines Flight 302.
He was in control of an ultra-modern Boeing 737 MAX 8 passenger jet when it crashed six minutes into its journey from Addis Ababa to Nairobi.
:: Canada closes airspace to Boeing 737 MAX 8s after deadly plane crash
Members of the congregation were dressed in black and we heard sobs and occasional wails from the mourners.
Captain Getecho was described as quiet but friendly; an accomplished pilot who loved what he was doing.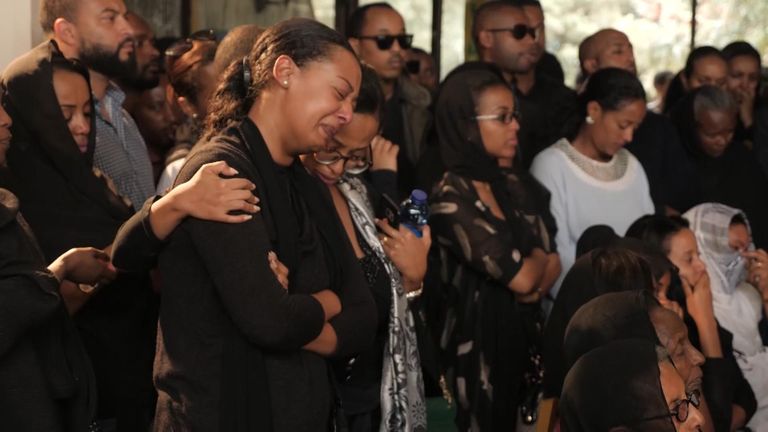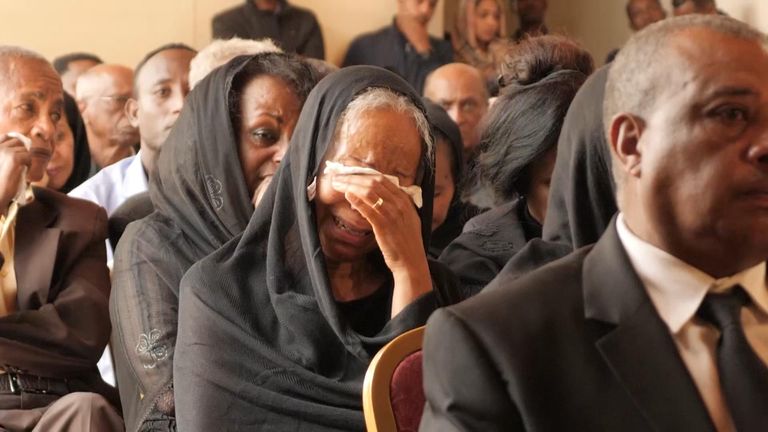 After an hour or so, the pilot's father, Dr Getachew Tessema, arrived and sat quietly at the front of the hall.
A small number of people rose to give speeches, praising their friend and colleague.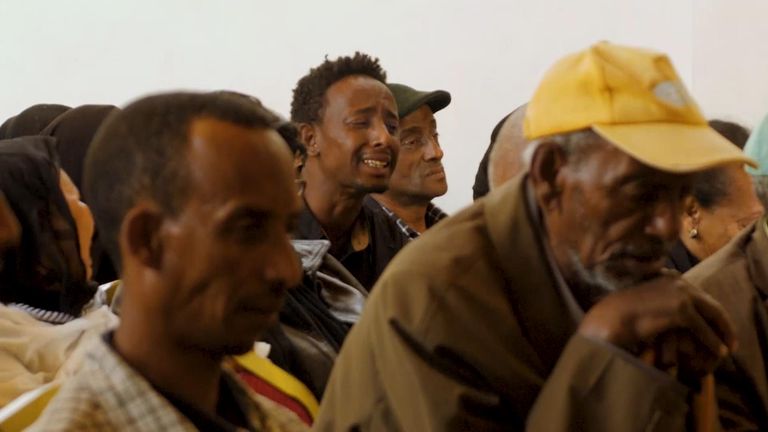 "Today's [flight] roster is a one-way street to paradise, a new roster of everlasting life, never to be rescheduled again," said one mourner.
Later, Sky News spoke to Dr Tessema about his son, who was described as a passionate flyer and a high achiever.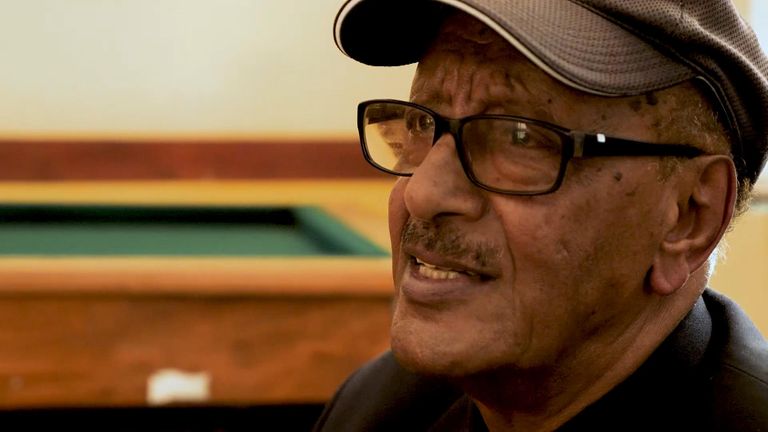 "[He was] ahead of his time, not even 30 years old and they promoted him to captain," Dr Tessema said.
"[He] was very eager, respected his job, he used to like it and went to America, to Boeing a couple of times.
"He did very well… now he met with this, unexpected. Well, sometimes you can't change your destiny."
Dr Tessema called on Ethiopian Airlines to create a memorial for all who died at the crash site and he spoke about the difficulty of recovering his son's remains.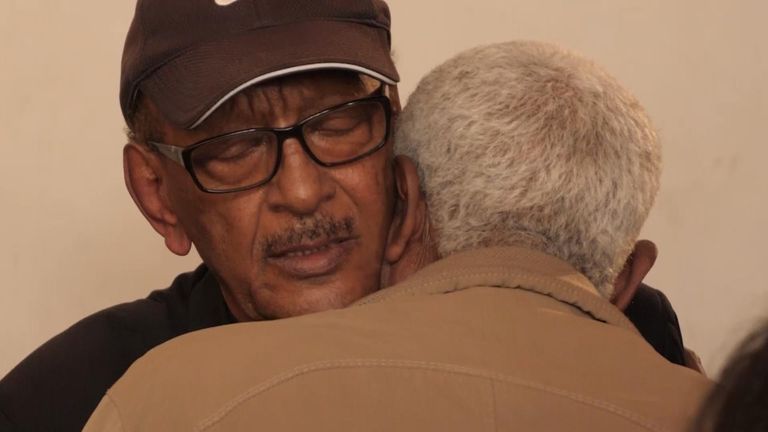 "[It was a] terrible accident, [those on board were] all crushed, there are no bones, no skulls I was told, everyone is sawdust, so I have nothing to send to his mom," Dr Tessema said.
"I was hoping to get something and take it to where he came from but there is nothing. He is in soil now in Ethiopia."
Before the ceremony began, I spoke to a number of pilots about the Boeing 737 MAX series and it was clear that cockpit crews in Ethiopia are seriously concerned about the plane.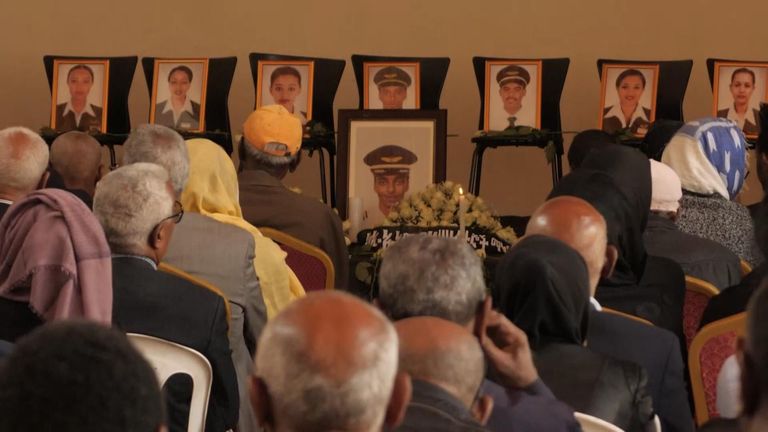 Five months ago, an identical airliner operated by Lion Air crashed off the coast of Indonesia.
Two pilots told me the plane was harder to control than older versions of the 737 and they said there was widespread dissatisfaction with the training and information provided by Boeing when pilots move to the MAX series.
"Boeing sold this plane to airlines by telling them they didn't need to retrain the pilots to use [the MAX]. They said it was exactly the same but it isn't true," said one.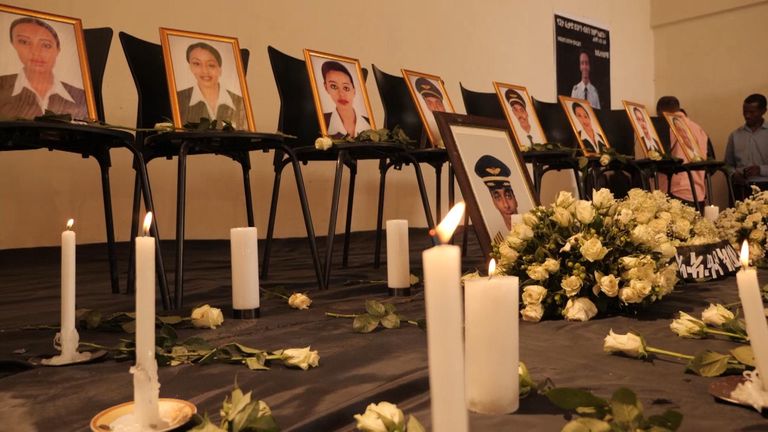 The 737 MAX series is fitted with a new software system called the manoeuvring characteristics augmentation system (MCAS). It automatically lowers the nose of the aircraft if the flight computer judges the aircraft to be in danger of stalling.
Unable to manually override the software, the Lion Air pilots struggled to gain altitude before their 737 MAX 8 crashed into the sea with the loss of 189 people on board.
The Ethiopian pilots told me they were not made aware of the MCAS when the new aircraft was put in service, adding that Boeing "provided two bulletins with information points (about the computer software) after the Lion Air crash".
This they argued, was simply not enough.
In a report in the Wall Street Journal on Tuesday, a senior Boeing official was quoted saying the company decided against providing more details to cockpit crews for fear of inundating them with too much technical information.
Donald Trump orders Boeing 737 MAX 8s to be grounded after Ethiopia crash | World News

US President Donald Trump has ordered the grounding of Boeing 737 MAX 8s following Sunday's deadly plane crash in Ethiopia.
Mr Trump said: "We are going to be issuing an emergency order of prohibition to ground all flights of the 737 MAX 8 and the 737 MAX 9 and planes associated with that line."
More follows…