Seventeen people killed and more injured in fire at New Delhi hotel | World News
Seventeen people have been killed in a fire at a hotel in western New Delhi and at least four others are injured, police said.
The blaze at the Arpit Palace Hotel has been extinguished and authorities are investigating what caused it.
"We have to check the stability of the structure, check every room," deputy police commissioner Mandeep Singh Randhawa said.
Twenty-five fire engines responded to the fire, which had engulfed every floor of the five-story hotel but the ground floor, fire officer Vijay Paul said.
Around three dozen people were evacuated from the hotel and the injured were taken to local hospitals.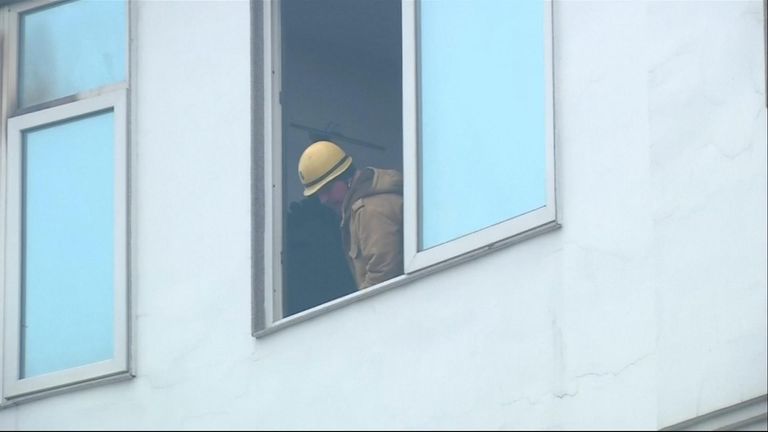 The hotel is located in Karol Bagh, an area full of shops and budget hotels that is popular with tourists in India's capital.
Most of the victims were sleeping when the fire broke out, which is believed to have been caused by a short circuit, Reuters reported.
The fire may raise fresh questions about safety standards in poorly regulated budget hotels.
Frequent raids by civic authorities to enforce building codes and fire safety measures have failed to curb violations in the rapidly expanding city of more than 18 million people.
More follows…
Hong Kong: Tear gas fired as police and protesters clash | World News
Police in Hong Kong have fired tear gas to disperse pro-democracy protesters – hours after a largely peaceful rally against a now-suspended extradition bill.
Officers are reported to have thrown gas canisters at campaigners after they refused to leave the area.
Organisers of a march, to call for an independent investigation into police tactics used during earlier demonstrations, say around 430,000 people took part.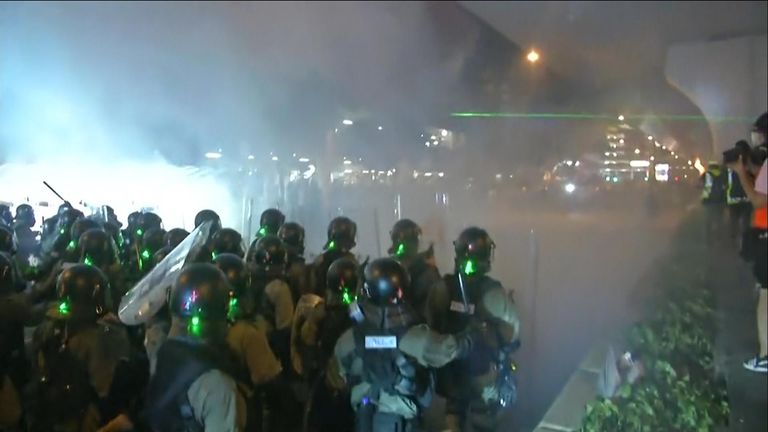 More follows…
New Zealanders hand back 10,000 weapons in amnesty after mosque attacks | World News
New Zealanders have handed in more than 10,000 guns, weapons and accessories during the first week of an amnesty buy-back scheme.
The campaign, which was launched last week, came after the country's worst peace-time mass shooting in March, when a gunman walked into two mosques in Christchurch and killed 51 people.
Laws passed in April banned most semi-automatic weapons, parts that convert guns into semi-automatic weapons, and magazines over a certain capacity.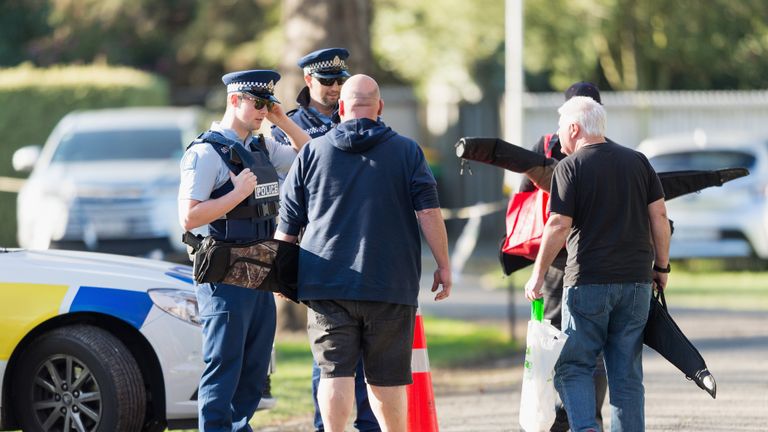 Some shotguns were also banned.
More than 2,000 people have surrendered 3,275 guns and 7,827 parts, and in return they been paid more than NZ$6m (£3.25m) to compensate them.
Gun owners have until December to hand back their weapons, with the government setting aside NZ$208m (£112m) to pay owners up to 95% of the original cost.
New Zealand police said they were pleased with the turnout of those handing back weapons on Sunday, after 684 people surrendered nearly 5,000 weapons and parts at events across the country.
Police superintendent Karyn Malthus said in Auckland hundreds of firearms had been handed in, adding: "The feedback from firearms owners at the event has been very positive."
Local media reported that a proposed Gun City megastore was facing a backlash earlier in the week in Christchurch, due to the events in March which led more than 50 people dying.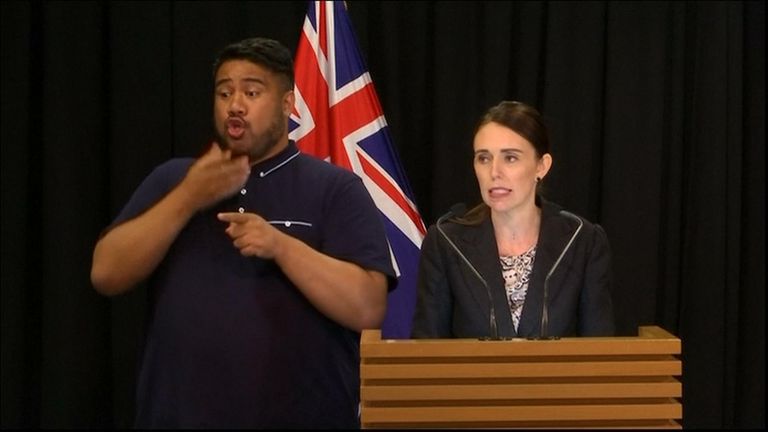 Brenton Tarrant, the man accused of the terror attack, bought four weapons, as well as ammunition at the Gun City online store in the early part of 2018.
Tarrant has pleaded not guilty to 92 charges over the attacks, including the first-ever charge of terrorism in the country.
According to the Small Arms Survey, New Zealand ranks 17th in the world in terms of civilian gun ownership, with 1.5 million firearms owned by a population of just under five million people.
Nine injured as 1,000 firefighters battle wildfires in Portugal | World News
About 1,000 firefighters are tackling wildfires spreading in east Portugal, which have injured at least nine people.
Portugal's Civil Protection Authority said firefighters were working to contain the blazes, which broke out on Saturday across three fronts in the district of Castelo Branco, 124 miles (200km) north east of the capital Lisbon.
Authorities said one injured civilian was taken to hospital and firefighters were being supported by 10 firefighting aircraft as well as hundreds of vehicles.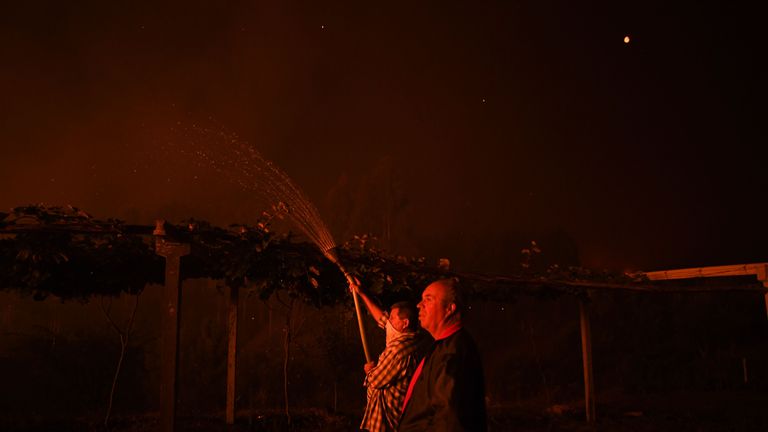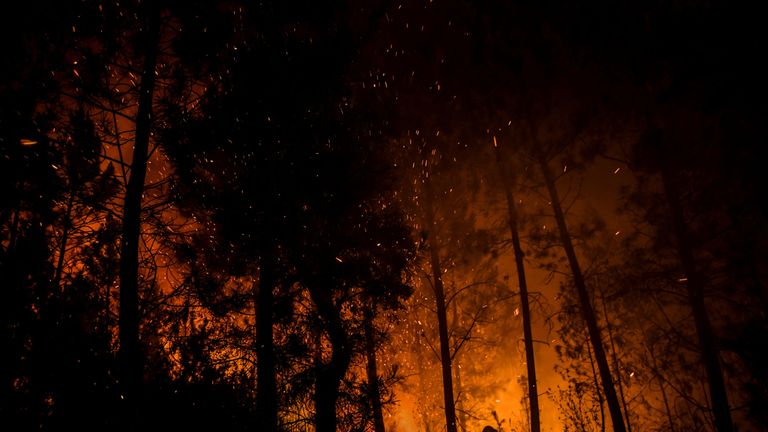 The other injured people have all been firefighters.
Marcelo Rebelo de Sousa, the Portuguese president, said he would be in contact with the mayors in the affected areas.
A statement on the presidential website said: "Aware of adverse weather conditions, the President of the Republic conveys all solidarity to the men and women who fight them, as well as to the most directly affected populations, accompanied by all the Portuguese."
Strong winds have made it more difficult for firefighters to tackle the blaze, but authorities said they hoped to have them under control soon.
One village had to be partially evacuated as a precaution.
One wildfire made its way to Macao, an area in the district of Santarum, in western Portugal where temperatures are expected to reach 34C (93.2F) on Sunday.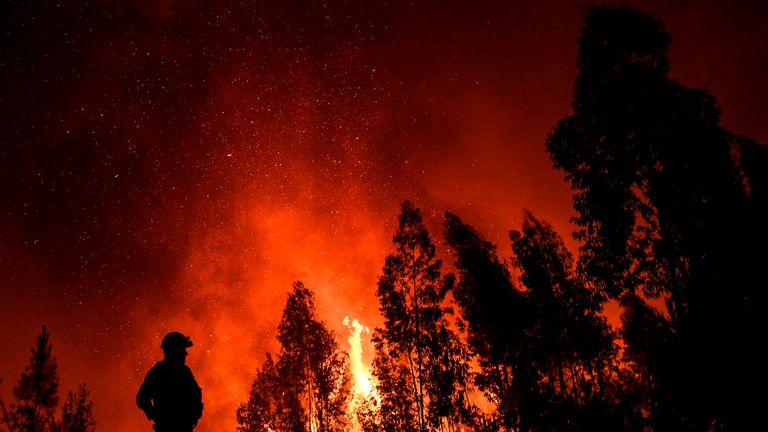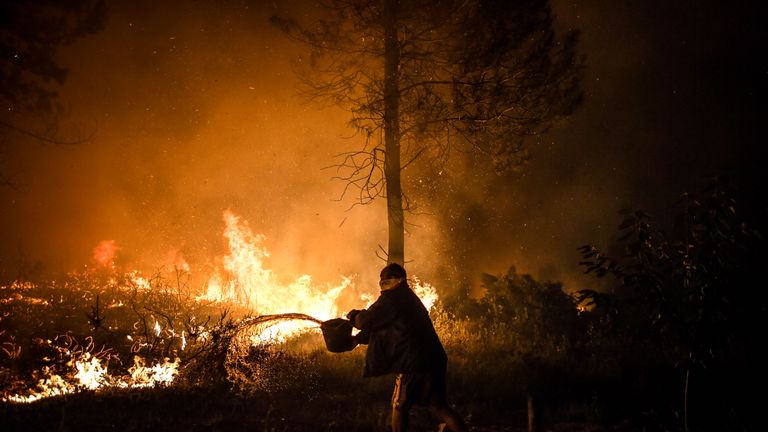 One resident said: "The wildfire came with force. We [the residents] had to fight the flames."
He said there were not enough firefighters, a worry echoed by Ricardo Aires, the mayor of Vila de Rei which has been affected.
The army is sending 20 soldiers and four bulldozers to help with the operation.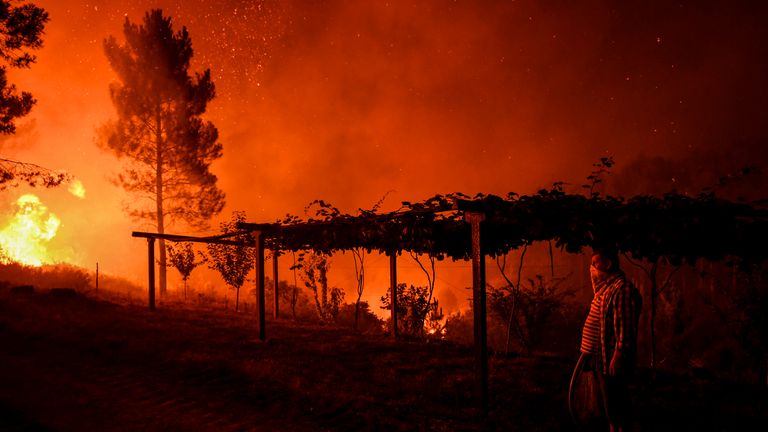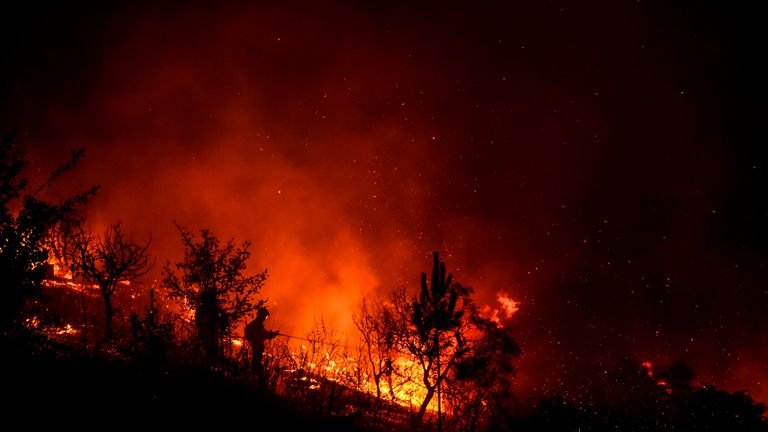 This is the first major wildfire in Portugal this year.
In 2017, 106 people were killed in some of the country's deadliest fires on record.
The Portuguese government backed stronger firefighting prevention methods after the heavy death toll of that year and there were no wildfire deaths in 2018.