More than 27 tonnes of pangolins and their scales seized from traffickers in Malaysia | World News
More than 27 tonnes of pangolins and their scales – believed to be worth at least £1.6m – have been seized from traffickers by Malaysian authorities on Borneo.
Police discovered two major factories on the island's eastern state of Sabah.
They found containers holding 1,800 boxes of frozen pangolins, a further 572 frozen pangolins in separate freezers, 61 live pangolins and 361kg of the animal's scales.
Two bear paws and the carcasses of four flying foxes were also recovered in what was the biggest such bust in the southeast Asian country.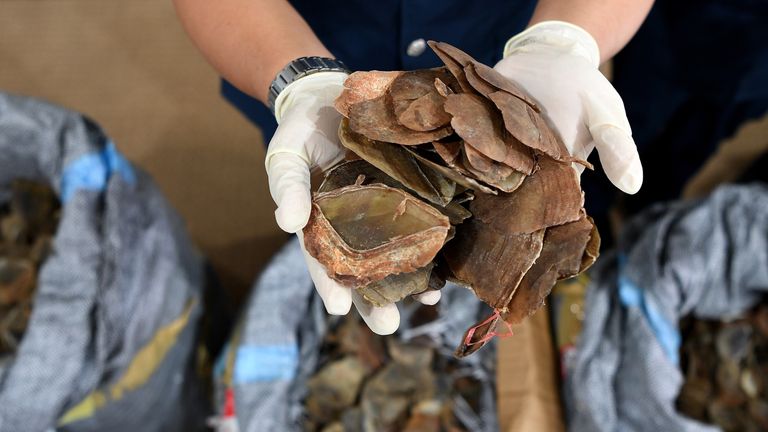 The pangolin, a scaly mammal, is said to be the most trafficked animal on Earth.
Demand for the animal and their products has dramatically increased over the last few years, as authorities struggle to control a rampant smuggling trade.
The creature's scales contain keratin, which is used in traditional Chinese medicine, and its meat is considered a delicacy in China and other Asian countries.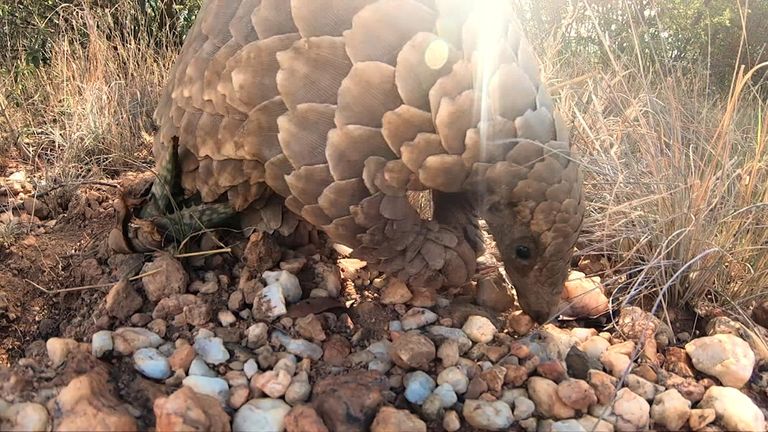 Wildlife group Traffic said the frozen pangolin bodies found in the raid would likely have been sold for meat consumption.
Officials raided the Sabah facilities last week after a tip-off alerted them to the large operation.
A 35-year-old man, who is believed to have been a factory manager, has been detained.
Sabah police chief Omar Mammah said initial investigations showed the factory had operated for seven years and traffickers had bought the pangolins from illegal hunters for distribution locally.
He added that Sabah had "been implicated in over 40 tons of pangolin smuggling since August 2017, including 13 tons of African pangolin scales".
The latest seizures echo the discovery of logbooks kept by another pangolin trafficking ring in 2009, which revealed 22,200 pangolins had been killed and 834.4kg of scales sourced and supplied over 13 months.
There was another massive seizure of pangolin scales at a Sabah port and in Malaysia's capital Kuala Lumpur in 2017, suggesting that Sabah has emerged as a hub for trafficking the critically endangered creatures.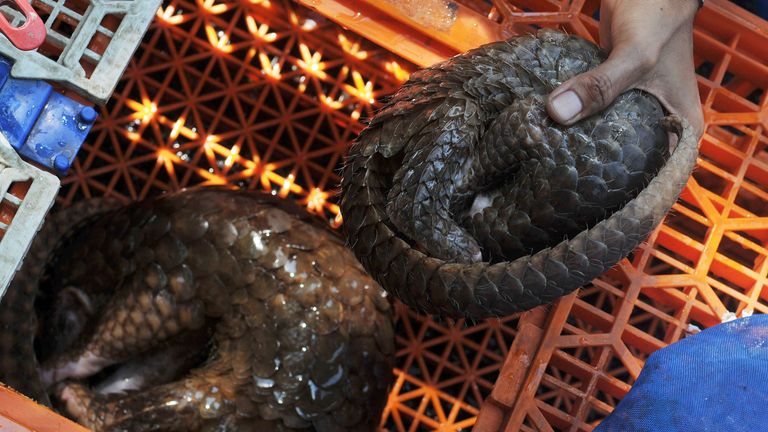 In December last year, Sky News obtained footage of a gang member prodding and poking a pangolin for amusement in South Africa.
Four of the traffickers involved were arrested and their contraband was handed over to an animal hospital.
According to international organisation WWF, an estimated 116,990 to 233,980 pangolins were killed between 2011 and 2013 based on reported seizures.
But experts believe seizures represent as little as 10% of the actual number of pangolins being illegally trafficked.
Omar al-Bashir: Ousted Sudan leader 'will not' face Hague war crimes trial | World News
Sudan's military government has said it will not extradite deposed president Omar al-Bashir to The Hague to face war crimes charges, saying it would be "an ugly mark on Sudan".
In a wide-ranging news conference in the capital Khartoum, an army spokesman also defended Thursday's ousting of Mr al-Bashir, who had ruled the north African country for 30 years.
"This was not a coup", but a "tool of change", Colonel General Omar Zein Abedeen told reporters.
Mr al-Bashir, 75, is wanted by the International Criminal Court in The Hague over alleged crimes against humanity and genocide for his campaign against insurgents in Darfur.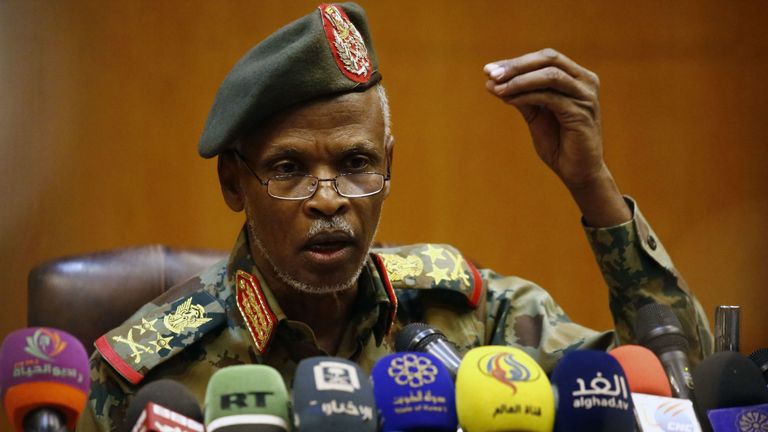 Up to 300,000 people were killed and 2.7 million driven from their homes by militias he backed from 2003 in what has become known as this century's first genocide.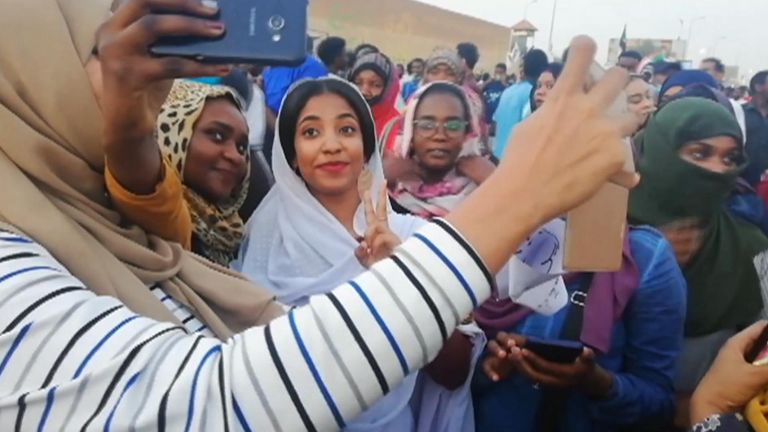 To hand over al-Bashir would be "an ugly mark on Sudan … even rebels carrying weapons, we won't extradite them", said Col Gen Zein Abedeen, who has been tasked by the military to lead a political dialogue.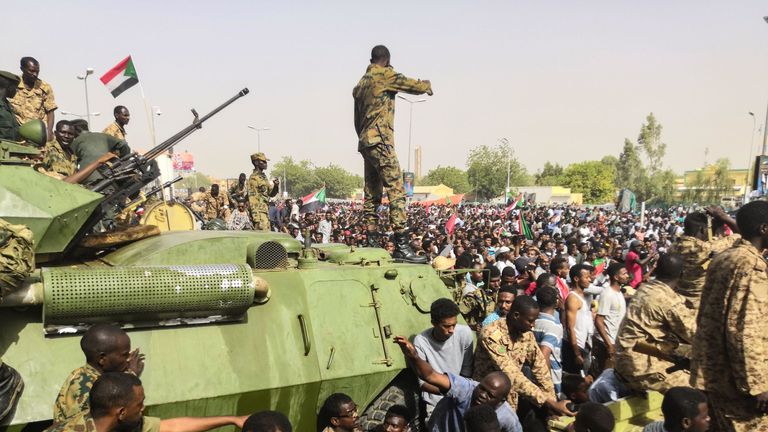 In a briefing broadcast on state TV and flanked by other uniformed officers, Mr Abedeen also said the military will not spend more than two years in power.
In a message apparently aimed at protesters camped outside the city's military headquarters in their thousands, he added: "We came … to guide the country forward".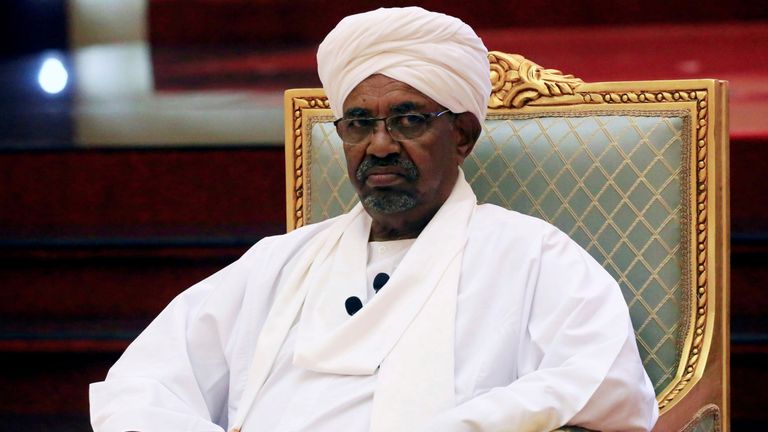 The Colonel General promised the army would stay on only as long as it is needed, or for a maximum of two years.
Despite his comments, pro-democracy protesters, who spent four months on the streets rallying against al-Bashir, continued their campaign for a civilian government.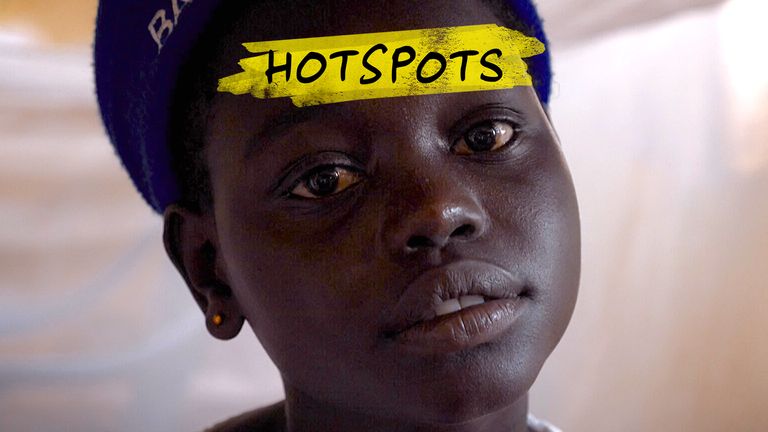 Demonstrators have defied the military, which imposed a state of emergency and a night-time curfew after it arrested al-Bashir.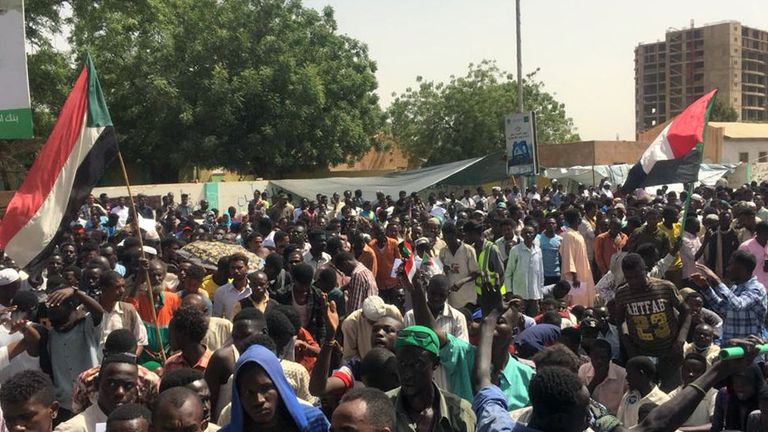 As the number of people at the sit-in grew during the afternoon, Abdelhamid Ahmed, a 24-year-old doctor, said: "We do not reject a military council in principle, but we reject these people because they are from Bashir's regime."
The military spokesman vowed that the military council now running the country would not interfere with a civilian government, but insisted the defence and interior ministries would be under the council's control.
Public to vote for name of minor planet in our solar system | Science & Tech News
Astronomers have invited the public to help decide the name of a planet in our solar system.
The minor planet was discovered in 2007 in the Kuiper Belt that orbits the sun beyond Neptune and is currently known as (225088) 2007 OR10.
US scientists who found the planet have now proposed three names for the public to vote on, with the winner set to be submitted to the International Astronomical Union as a formal suggestion.
The names that have been put forward are Gonggong, Holle and Vili.
Gonggong is a Mandarin word that describes a Chinese water god who is reputed to have visited floods upon the Earth.
Holle is a German fairy tale character with connections to Christmas, while Vili is a Nordic deity who battled and beat a frost giant.
It is believed the planet may have a rocky, icy surface with a reddish tint due to the presence of methane in the ice.
The decision to let the public decide on three chosen names, rather than propose names for themselves, will help organisers avoid a repeat of previous votes that have backfired.
In 2017, a submersible was christened Boaty McBoatface after the Natural Environment Research Council asked members of the public to name the vessel.
The astronomers say on their website: "We tried to selected deities where there were links to the colour red and also where there was a theme of the inside turning outside or with water ice/snow.
"We also looked for naming suggestions that have connections to other mythological creatures and deities that could be used as naming options for 2007 OR10's moon."
The public have until 11 May to vote for their choice on the astronomers' website.
India's Jet Airways cancels all international flights | Business News
Indian airline Jet Airways has cancelled all its international flights stranding thousands of passengers around the world.
The carrier had 10 more of its aircraft grounded by its lenders as the company has been unable to find alternative means of funding its operations.
The airline operated daily services to London and Manchester from Mumbai and Delhi.
Around 80% of its fleet of 120 aircraft had already been seized as the company struggled to find buyers willing to take on more than £900m in debt it owes to multiple banks.
India's aviation minister Suresh Prabhu confirmed that the airline has sufficient funds to operate only 6-7 aircraft until 15 April.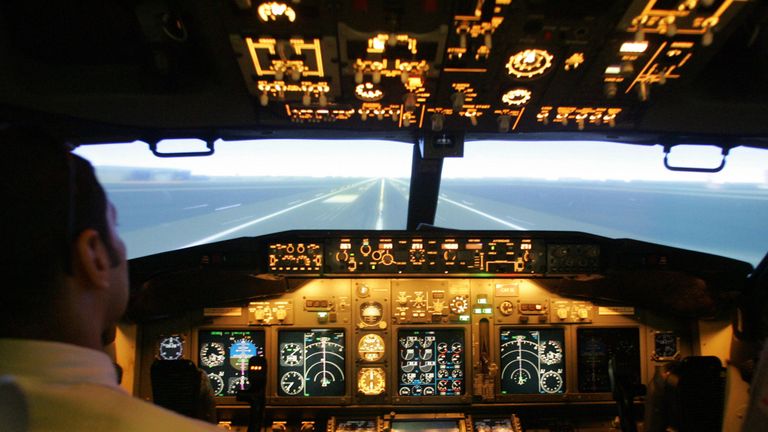 Media reports suggest the Indian prime minister's office has called for an urgent meeting to discuss issues with Jet Airways and its lenders.
Prime Minister Narendera Modi is wary of any job losses having a negative impact on the general elections currently taking place in the country.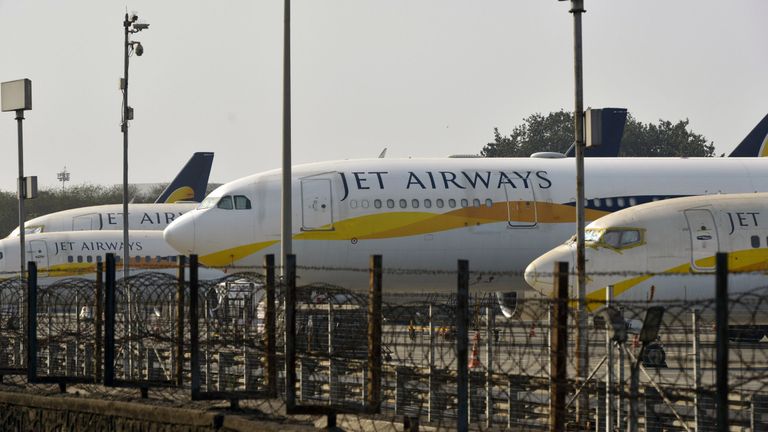 Jet Airways had more than 15,000 employees a year ago.
Alana Gomez, spokesperson for flight comparison site Jetcost.co.uk said: "Whilst the airline is still seeking financial aid and is yet to announce that it has gone bust, the outlook really doesn't look positive, with calls to the customer line not getting through, thousands of passengers left without travel and staff & suppliers not being paid – among other issues."
Lenders, led by government-owned State Bank of India, are looking for investors to buy a 75% stake in the airline by the end of Friday. UAE-based Etihad Airways owns 24% in the company.
The 25-year old carrier is set to receive $217m (£166m) from its lenders to keep its current operations running, but lessors have reclaimed many of the aircraft by de-registering and flying them out of the country.
Fuel suppliers have also begun demanding stringent terms on their contracts, piling additional pressure on Jet.