Tainted alcohol kills more than 100 in India – including 36 at a funeral | World News

At least 3,000 suspected bootleggers have been arrested after a batch of illegal alcohol killed more than 100 people in India.
According to NDTV, the alcohol was first drunk at a funeral in the city of Haridwar, where 36 people have been confirmed dead and a further 18 remain in hospital.
It is believed the drink had been laced with methanol – a highly toxic substance commonly used as anti-freeze.
A further 69 people are feared to have died after sachets of the alcohol were then taken to the neighbouring state of Uttar Pradesh.
Many of those killed had complained of stomach pains and respiratory problems.
This is believed to be the deadliest outbreak since 2011, when a batch of bootleg booze killed 172 people in West Bengal.
Deaths from illegally made alcohol – often referred to as "hooch" or "country liquor" – are common in India because licensed brands are often out of the reach of those in poverty.
Bootleg alcohol is cheap and often has chemicals added to increase its strength.
In some states, like Bihar, the sale of alcohol is banned.
Vandals spray paint graves in Denmark with Satanic '666' graffiti | World News
Vandals have defaced about 100 graves in Denmark, spray painting some of the memorials with the number 666. 
Staff from the Hadsund Church in the eastern part of the Jutland peninsula noticed the graffiti, which featured the number commonly associated with the devil, on Sunday morning.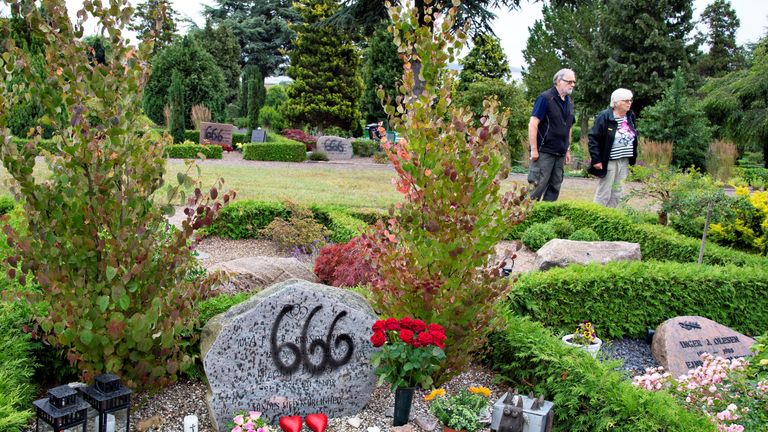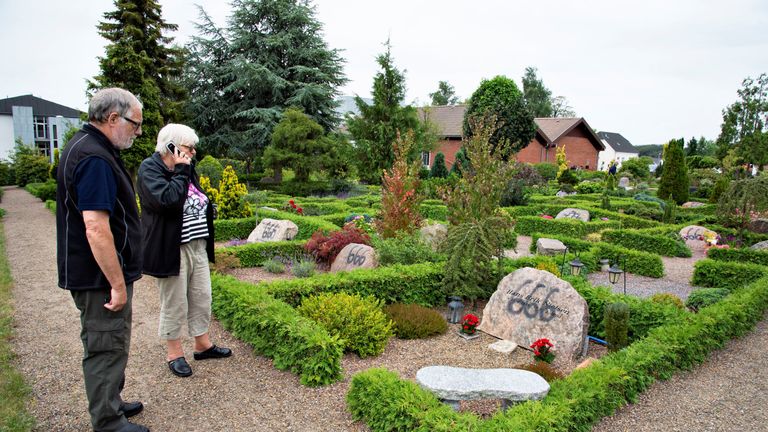 Police are investigating but a motive remains unclear.
Hadsund Church was built between 1897 and 1898 by architect Wieenholt and was restored in the 1960s.
In 2016, a similar incident happened at the nearby Visborg Church, where more than 100 gravestones were vandalised.
Satanic graffiti was also spray painted on a Catholic church in Mission, Canada, earlier this year, with the number 666 written along the building's walls and front doors.
Scientists prove bathing 90 minutes before bed helps sleep | Science & Tech News
Scientists have proven that taking a bath 90 minutes before going to bed can help you get a better night's sleep.
Researchers at the University of Texas in Austin analysed thousands of studies on "water-based passive body heating" or bathing and showering with hot water.
The biomedical engineers found that bathing between one and two hours before bedtime in water between 40C (105F) and 42C (109F) can significantly improve sleep.
"When we looked through all known studies, we noticed significant disparities in terms of the approaches and findings," said Shahab Haghayegh, a PhD candidate and lead author on the paper.
"The only way to make an accurate determination of whether sleep can in fact be improved was to combine all the past data and look at it through a new lens."
The team published its paper in the journal Sleep Medicine Reviews after analysing 5,322 studies.
A lot of the science proving how a bath or shower improves sleep is already established.
Both sleep and core temperature in humans are regulated by something called the circadian clock, which is located within the brain's hypothalamus which sets the pattern for our bodily functions.
Our body temperature is closely involved in regulating our sleep, and our temperatures can be up to three degrees Fahrenheit higher in the late afternoon and early evening than when we sleep.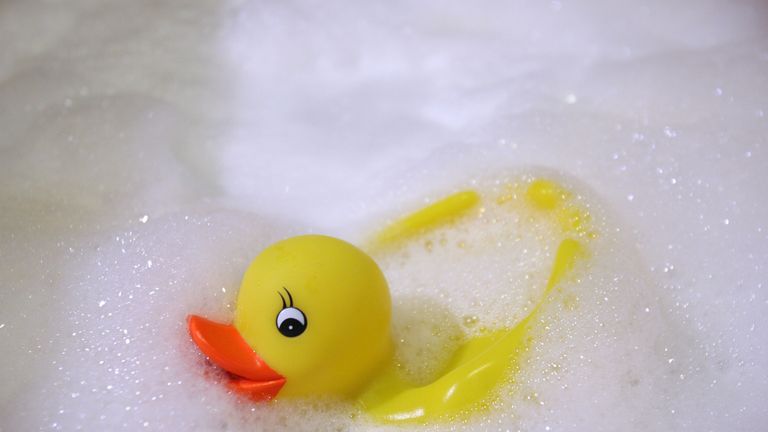 As our temperature rises during the night it works like a kind of biological alarm clock which ultimately disrupts our sleeping.
According to the researchers: "The temperature cycle leads the sleep cycle and is an essential factor in achieving rapid sleep onset and high efficiency sleep."
They discovered that perfect timing between having a bath and our core body temperature cooling down to improve sleep quality is 90 minutes.
"Warm baths and showers stimulate the body's thermoregulatory system, causing a marked increase in the circulation of blood from the internal core of the body to the peripheral sites of the hands and feet, resulting in efficient removal of body heat and decline in body temperature," according to the researchers.
"Therefore, if baths are taken at the right biological time, 1-2 hours before bedtime, they will aid the natural circadian process and increase one's chances of not only falling asleep quickly but also of experiencing better quality sleep."
India launches rocket to far side of moon – just days after aborted take-off | World News
India's space agency has launched an unmanned spacecraft to the far side of the moon just a week after aborting the mission due to a technical problem.
The Chandrayaan rocket lifted off from a site in Sriharikota, off the Bay of Bengal, as scheduled at 2.43pm local time (10.13am UK time) on Monday.
Named after the Sanskrit word for mooncraft, Chandrayaan is designed to land on the lunar south pole in September and send a rover to explore water deposits that were confirmed by a 2008 mission which orbited the moon.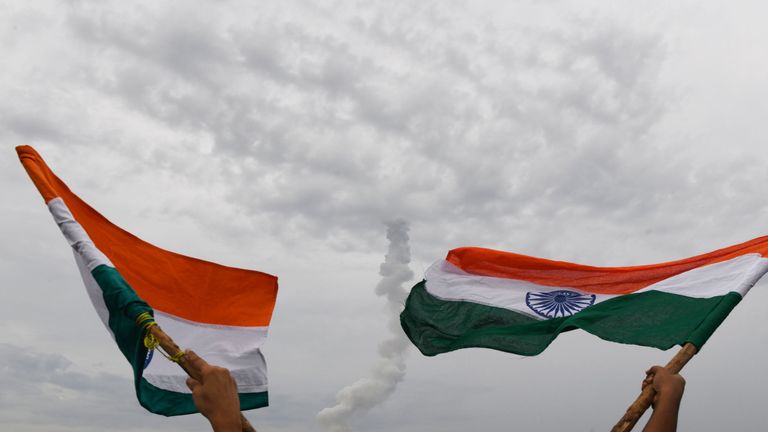 Last week's launch of the $141m (£113m) mission was called off less than an hour before lift-off due to a "technical snag".
Media reports said it was aborted after a leak was discovered while filling helium in the rocket's cryogenic engine.
The space agency neither confirmed nor denied the reports, saying instead that the problem had been identified and corrected.
The spacecraft is carrying an orbiter, a lander and a rover that will move around on the lunar surface for 14 earth days.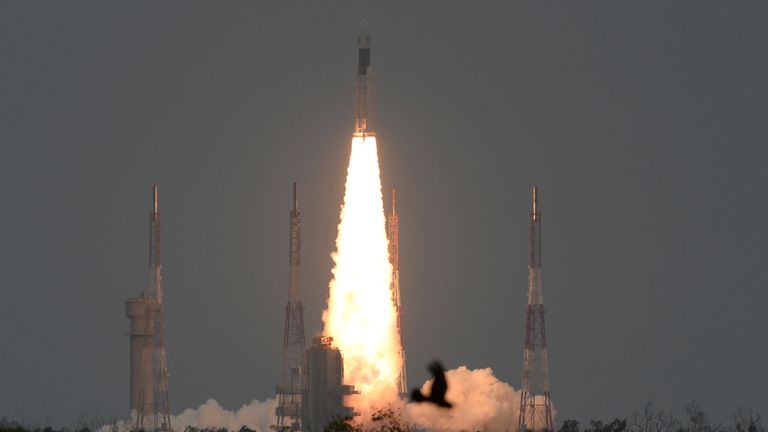 It will take about 47 days to travel before landing on the moon in September.
India, which put a satellite into orbit around Mars in the nation's first interplanetary mission in 2013 and 2014, plans to send its first manned spaceflight by 2022.