Matthew Hedges: British academic freed from UAE concerned for detained UK football fan | World News
A British academic who endured solitary confinement in the United Arab Emirates (UAE) has told Sky News he is concerned about a British football fan detained in the Gulf State.
Matthew Hedges was speaking out more than two and a half weeks after Ali Issa Ahmad, 26, was arrested while on holiday in the country from his home in Wolverhampton.
"I am [concerned] because it shows there is a manipulation of the law to suit political means, to make the point and say 'we don't like this type of behaviour so we are going to do as we will'," Mr Hedges, 31, said.
Mr Ahmad, a dual British-Sudanese national, 26, was arrested in Sharjah emirate on 22 January, reportedly for wearing a Qatar shirt to a football match – considered an offence in the UAE.
The Gulf state denies this was the case.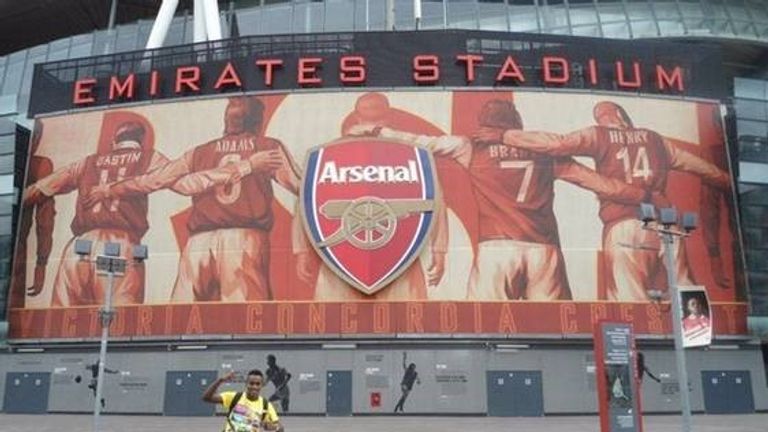 Its embassy in London says he turned up at a police station falsely claiming to have been beaten up for wearing the shirt when actually he inflicted the injuries on himself
It says he has admitted to making false statements and wasting police time.
It is understood that Jeremy Hunt, the foreign secretary, is closely following Mr Ahmad's case.
Mr Hedges, however, says he has little faith in the UAE's justice system.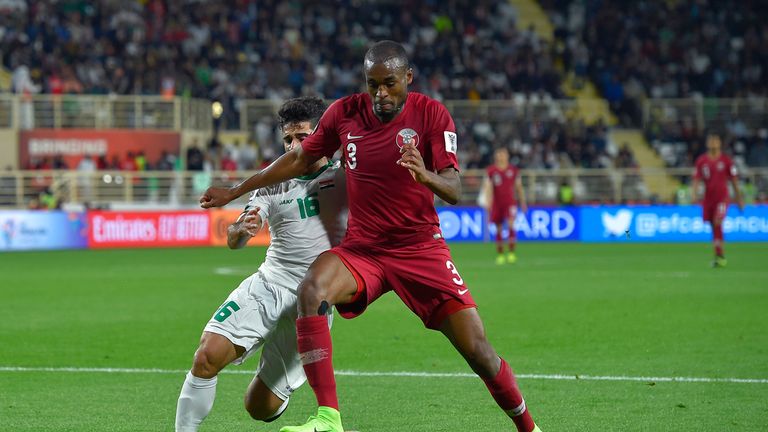 It is a view shared by his Colombian wife, Daniela Tejeda, 27, who fought a hugely successful public campaign to help secure her husband's release.
"A confession should not be the sole determinant to a case being opened let alone to someone being sentenced," she said, sitting with Mr Hedges on a park bench in London.
"We don't know what conditions he (Mr Ahmad) is being kept in or what he is being told in order to confess so unless there is hard evidence there is absolutely no reason why he should be held."
Mr Hedges, who is working on his PhD at Durham University, says he was forced while detained in the UAE to confess falsely to being an MI6 officer or face torture.
His ordeal only ended in November when he was pardoned after diplomatic pressure from the foreign secretary.
But Mr Hedges and his wife want to know if a desire to keep good relations with the UAE stopped Britain from acting faster to help him.
They would like the foreign office to conduct an internal review in its handling of the case.
"The question I would ask is: Are there any other vested interests here which may have slowed this process down or deliberately inhibited it?" he asked.
Mr Hedges continued: "This is something that we are trying to look into more. We have requested an FOI [freedom of information request] for information regarding my case."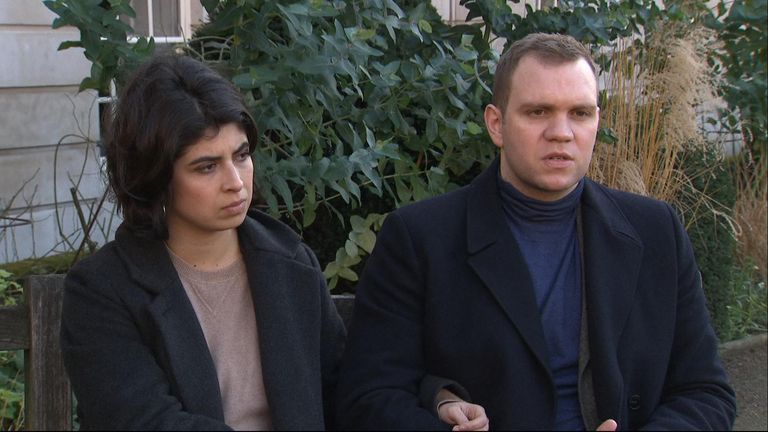 He thinks the UK may have had to do a similar kind of diplomatic balancing act with him and the UAE as it did when handling its close relationship with Saudi Arabia at the same time as responding to the murder of Saudi journalist Jamal Khashoggi.
"The idea of the UAE or wider Gulf influence in the UK decision making structure I think is very unhealthy," Mr Hedges said.
"We have a certain set of values and standards we like to try and live by and we should continue to do this without interruption."
A Foreign and Commonwealth Office spokesman highlighted the "extensive support" staff provided in Mr Hedges's case, including from Mr Hunt.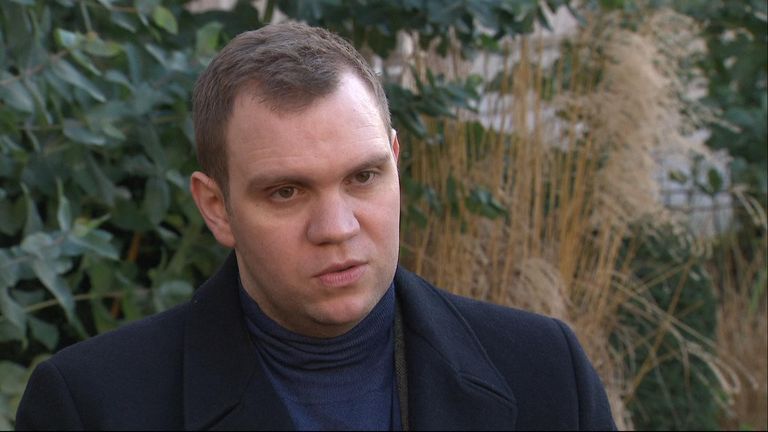 Mr Hedges says he is working with the government to get his spy conviction quashed as it taints his reputation and makes it difficult to travel.
"It sounds good if you are going to go down the pub or something but the reality is a lot stronger, has quite a harsh meaning," he said.
"It means part of my integrity is always questioned, it means my academic research will always be questioned."
The conviction of an innocent man for spying is also a sign that anyone could encounter the same problem should they travel to the UAE, he added.
As for foreign travel, much of the world is now out of bounds.
"You have to say 'what type of countries would be very interested in a convicted British spy'?
"Middle East, North Africa, Russia and former Soviet states, China – any authoritarian state in the world that can act with impunity, that acts without a legal justice and that acts arbitrarily.
"It is something we have to take even more seriously now with our own personal safety."
Listing for 'timber from Notre-Dame fire' removed by eBay | World News
A listing on eBay offering "a section of timber", claimed to be from Notre-Dame cathedral after Monday's devastating fire, has been removed from the auction website.
Bidding began at 99p and the advert, which included a generic photograph of a burning log, said the item would be posted from the UK "with Royal Mail 2nd Class Letter" for a fee of 61p.
T-shirts with the slogan "Je Suis Notre Dame" – posted under at least 14 separate listings, have also been removed by the US company.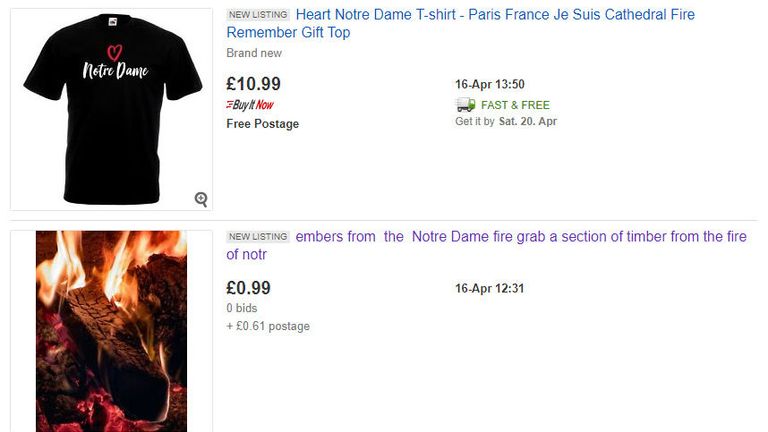 An eBay spokesman said: "eBay does not tolerate the sale of any item that seeks to profit from human suffering or tragedy and this listing has been removed."
Warnings are given to sellers who try to post such items and repeat offenders face having their accounts suspended.
The company says it will continue to conduct regular scans for similar items posted on its site.
According to its website, the firm's policy permits items related to natural disasters which have "substantial social, artistic, or political value".
"Charity websites or charity listings set up to benefit the victims of a disaster or tragic event" are also allowed.
But it bans items that "graphically portray, glorify or attempt to profit from human tragedy or suffering, or that are insensitive to victims of such events".
Dog rescued after being spotted swimming 135 miles off Thailand coast by oil rig workers | World News
A dog had lucky escape in the Gulf of Thailand after being spotted swimming more than 135 miles (220km) from the shore.
The paddling pooch, which has now been returned safely to land, was seen last Friday by workers on an oil rig.
One of the workers, Vitisak Payalwaw, said on his Facebook page they were lucky to find it "because if there had been waves it probably would not have been visible".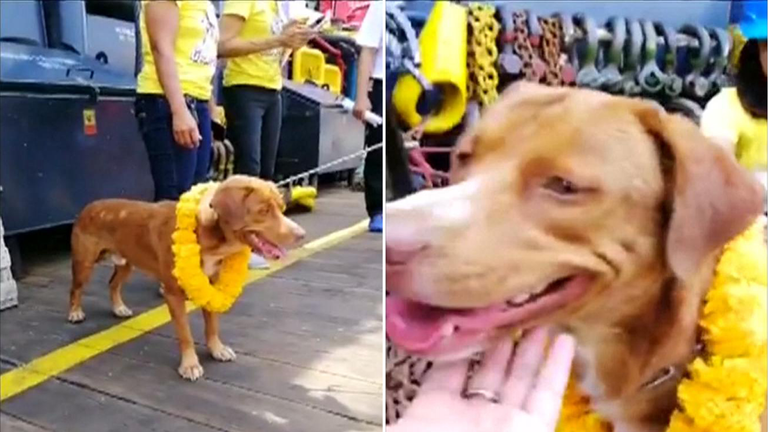 He added: "The dog made it to the platform, clinging to the support structure below deck without barking or whimpering".
The crew on the rig, belonging to Chevron Thailand Exploration and Production, lowered a rope to the brave animal and managed to secure it around his neck and pull him to safety.
Mr Vitisak thinks the dog may have fallen off a fishing boat, and has named it "Boon Rod" or "Survivor".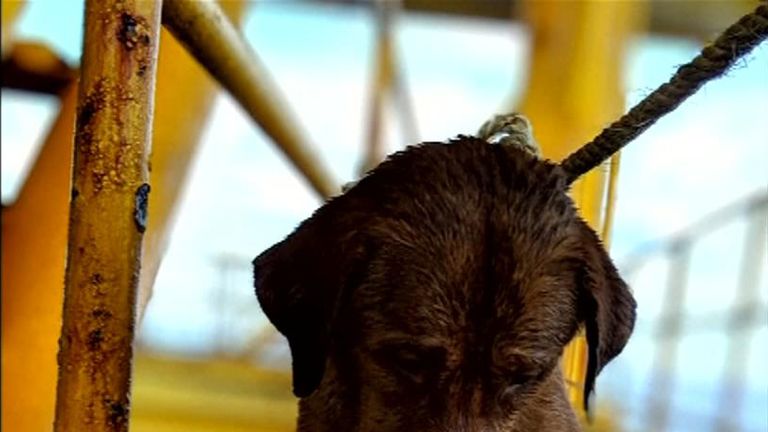 The crew took the canine to the southern port of Songkhla on Monday and it was declared to be in good health by animal protection group Watchdog Thailand.
Mr Vitisak said that if no-one ends up claiming the heroic hound, then he would like to care for the pooch himself.
Notre Dame: €600m raised to help restore fire-damaged Paris cathedral | World News
At least €600m (£519m) has been raised to aid the restoration of the Notre-Dame Cathedral, which has been badly damaged in a fire.
The money comes as workers tackling the renovations on the roof – where the fire started – were being questioned over the outbreak of the blaze.
French billionaire François-Henri Pinault donated €100m (£86.4m) towards efforts and was shortly followed by LVMH chief executive Bernard Arnault who offered €200m (£173m) to reconstruct the "symbol of France".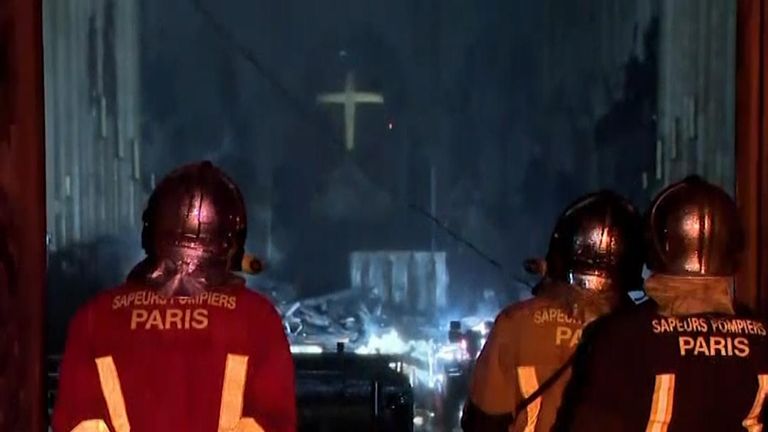 Mr Pinault said: "This tragedy strikes all the French and beyond all those who are attached to spiritual values. Faced with such a tragedy, everyone wants to revive this jewel of our heritage as quickly as possible."
French energy company Total will donate €100m (£86.4m), as a further €200m (£173m) was pledged by French luxury and cosmetics group L'Oreal and the Bettencourt Meyers family.
Other funding efforts are underway through crowd-funding pages and French President Emmanuel Macron announced an international fundraising campaign.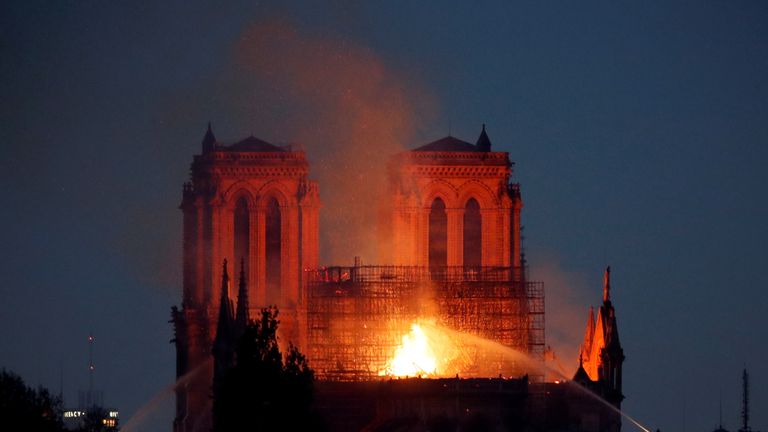 The first reports of a fire at the world-famous landmark came at 6.50pm local time on Monday. The edifice burned for more than 12 hours until the final flames could be extinguished.
Around 500 firefighters worked throughout the night to put out the flames, with two police officers and one firefighter injured during the efforts.
The Paris prosecutor said there is no evidence of arson and the current belief is that the fire was an accident.
Remy Heitz says the investigation will be "long and complex" and that interviews will be carried out with workers from five companies hired to work on renovations to the cathedral's roof, which was where the fire started.
Julien le Bras' company has 12 workers involved in the refurbishment, though none were on site at the time of the fire.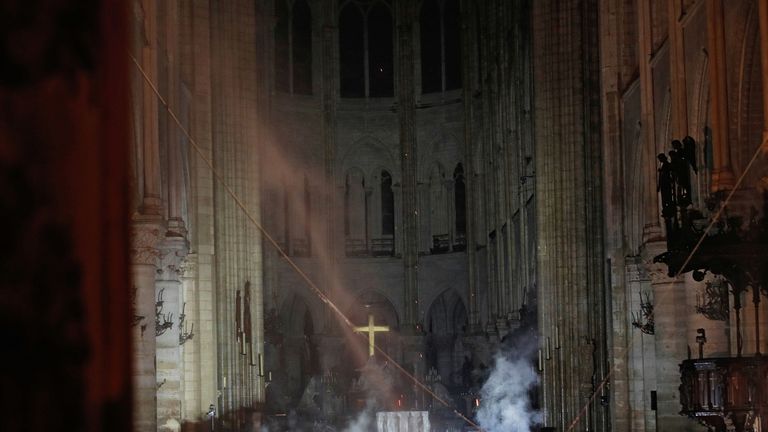 He said: "We want more than anyone for light to be shed on the origin of this drama" and insisted that "all the security measures were respected," saying "workers are participating in the investigation with no hesitation."
Despite much of the roof being damaged and the spire breaking off, emergency services managed to save the building and a number of treasures were rescued.
A priest emerged as a hero after it was revealed he bravely entered the burning building with firefighters to save the Blessed Sacrament and the Crown of Thorns.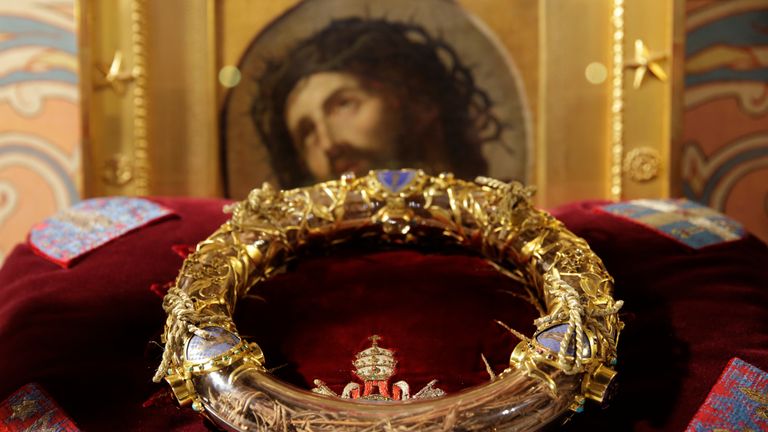 Frank Riester, the French culture minister, thanked emergency services and those who helped save the relics, treasures and art in the cathedral.
He said some of the items will be taken to the Louvre, the world's largest art museum, for safe-keeping and any repair work that is needed.