Insect species could fall by 40%, causing 'catastrophic collapse' of world's ecosytems | World News
Dramatic declines in insect numbers could see 40% of species die out in the "largest extinction event on Earth" for millions of years.
Scientists have warned of a "catastrophic collapse of nature's ecosystems" if numbers continue to decline, as insects are key to many of the world's natural systems and wildlife chains.
Insects provide a food source to other wildlife such as birds and mammals, and are also important for pollinating plants and recycling nutrients.
Researchers say the agricultural industry is largely to blame for declining populations, with destruction of habitat and the widespread use of pesticides having a major impact.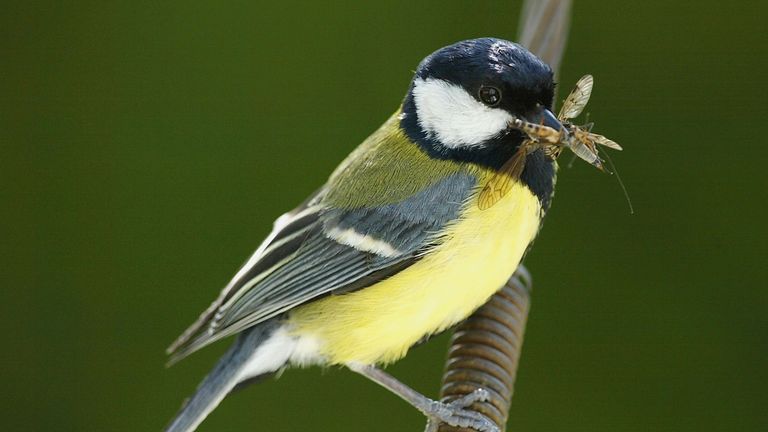 Other factors include disease and introduced species, as well as climate change, with rising temperatures affecting the range of places insects can live.
The Earth is currently facing its sixth mass extinction, according to another study published in the peer-reviewed journal Proceedings of the National Academy of Sciences.
The report found billions of animal species have been lost over the last few decades in a "biological annihilation" of wildlife.
Insect numbers are declining by 2.5% each year and a third of species are endangered, meaning many face extinction by the end of the century.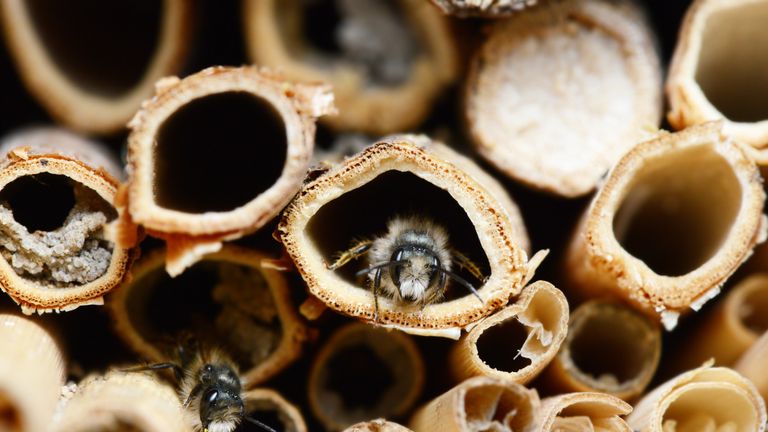 They currently make up more than half of the world's species, but research shows they are disappearing much faster than birds and mammals.
The latest study, published in the journal Biological Conservation, found butterflies, bees and dung beetles were among the worst hit.
This not only affected "specialist" species which rely on particular host plants or habitats, but more hardy types as well.
Scientists say urgent action is needed to prevent the mass extinction.
The study's authors, Francisco Sanchez-Bayo and Kris Wyckhuys, said: "The conclusion is clear: unless we change our ways of producing food, insects as a whole will go down the path of extinction in a few decades.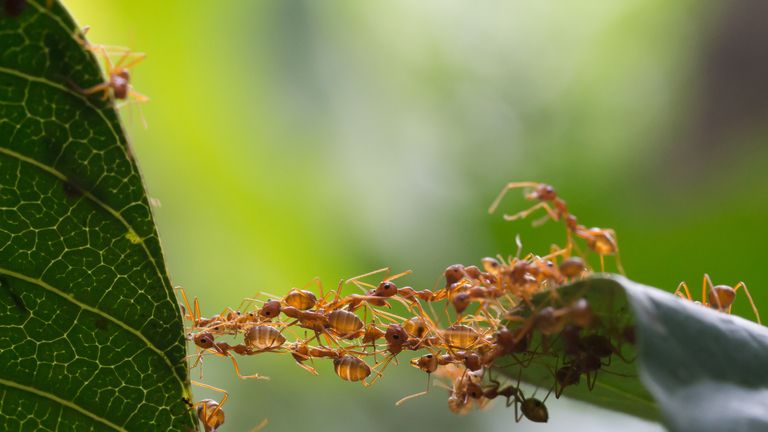 "The repercussions this will have for the planet's ecosystems are catastrophic to say the least, as insects are at the structural and functional base of many of the world's ecosystems since their rise at the end of the Devonian period, almost 400 million years ago."
They called for a dramatic reduction in the use of pesticides, habitat restoration and changes to agriculture, such as planting flowers along the margins of fields.
The chief executive of the wildlife charity Buglife called the report "gravely sobering" and also urged change.
"It is becoming increasingly obvious our planet's ecology is breaking and there is a need for an intense and global effort to halt and reverse these dreadful trends – allowing the slow eradication of insect life to continue is not a rational option," said Matt Shardlow.
Falling insect populations have been the subject of concern for a number of years, with a report published last year finding species in German nature reserves had declined by more than 75% during the 27-year study.
Julian Assange: MPs urge government to extradite WikiLeaks founder to Sweden | Politics News
Around 70 MPs have signed a letter urging the government to make sure that Julian Assange faces Swedish authorities, if the country requests his extradition.
Labour MP Stella Creasy shared the letter on Twitter, which has been sent to Home Secretary Sajid Javid.
The letter says: "We are writing to request that you do everything you can to champion action that will ensure Julian Assange can be extradited to Sweden in the event Sweden make an extradition request.
"This would be so the formal investigation into an allegation of rape can be concluded and, if appropriate, a charge can be made and any trial can take place.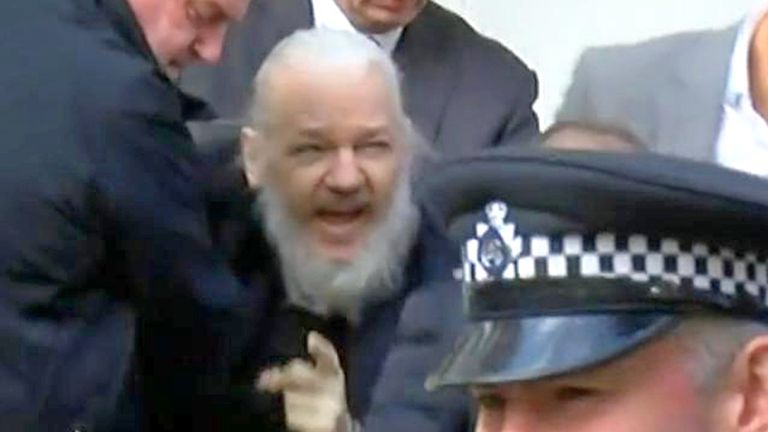 "We do not presume guilt, of course, but we believe due process should be followed and the complainant should see justice be done.
"We urge you to stand with the victims of sexual violence and seek to ensure the case against Mr Assange can now be properly investigated."
Tonight over 70 parliamentarians stand with victims of sexual violence, and are calling on both the Home Secretary and the shadow Home Sec to urge them both to be champions of action to ensure Julian Assange faces Swedish authorities and is extradited there if they so request: pic.twitter.com/uaJMM984Cc

— stellacreasy (@stellacreasy) April 12, 2019
Assange, who was arrested on Thursday, is facing allegations of rape in Sweden, but the allegation will expire next August.
Despite members of his own party calling for the WikiLeaks founder's extradition, Labour leader Jeremy Corbyn has called on the government to block the move, saying: "The extradition of Julian Assange to the US for exposing evidence of atrocities in Iraq and Afghanistan should be opposed by the British government."
Diane Abbott, Labour spokeswoman for domestic affairs, said the extradition should be blocked on human rights grounds.
She told the BBC that the case against Assange was about the "embarrassment of the things he's revealed about the American military and security services".
Ms Abbott added that he was a "whistleblower, and much of the information that he brought into the public domain, it could be argued, was very much in the public interest".
The Australian national spent nearly seven years in the Ecuadorian embassy in London where he asked for political asylum in 2012, after failing in his legal battle against his initial extradition to Sweden.
In May 2017, Swedish prosecutors dropped the inquiry into the rape claim against Assange – a claim he has always denied.
His arrest on Thursday has since prompted the lawyer for the woman who accused him of rape to ask for the case to be reopened.
Swedish prosecutors have confirmed that they are looking into the case, but have not reopened it.
Omar al-Bashir: Ousted Sudan leader 'will not' face Hague war crimes trial | World News
Sudan's military government has said it will not extradite deposed president Omar al-Bashir to The Hague to face war crimes charges, saying it would be "an ugly mark on Sudan".
In a wide-ranging news conference in the capital Khartoum, an army spokesman also defended Thursday's ousting of Mr al-Bashir, who had ruled the north African country for 30 years.
"This was not a coup", but a "tool of change", Colonel General Omar Zein Abedeen told reporters.
Mr al-Bashir, 75, is wanted by the International Criminal Court in The Hague over alleged crimes against humanity and genocide for his campaign against insurgents in Darfur.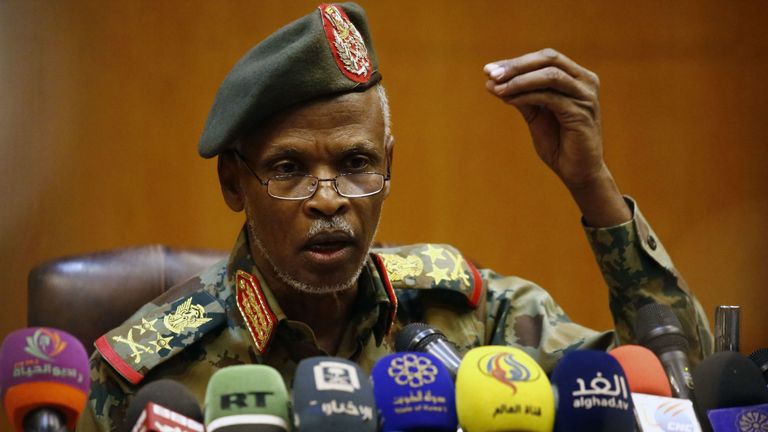 Up to 300,000 people were killed and 2.7 million driven from their homes by militias he backed from 2003 in what has become known as this century's first genocide.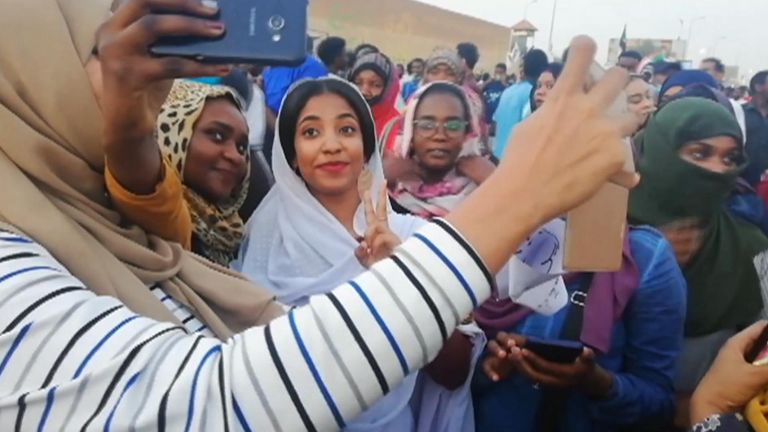 To hand over al-Bashir would be "an ugly mark on Sudan … even rebels carrying weapons, we won't extradite them", said Col Gen Zein Abedeen, who has been tasked by the military to lead a political dialogue.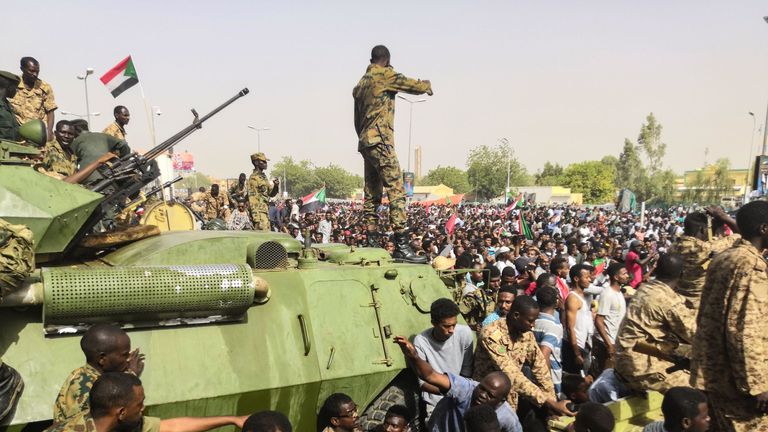 In a briefing broadcast on state TV and flanked by other uniformed officers, Mr Abedeen also said the military will not spend more than two years in power.
In a message apparently aimed at protesters camped outside the city's military headquarters in their thousands, he added: "We came … to guide the country forward".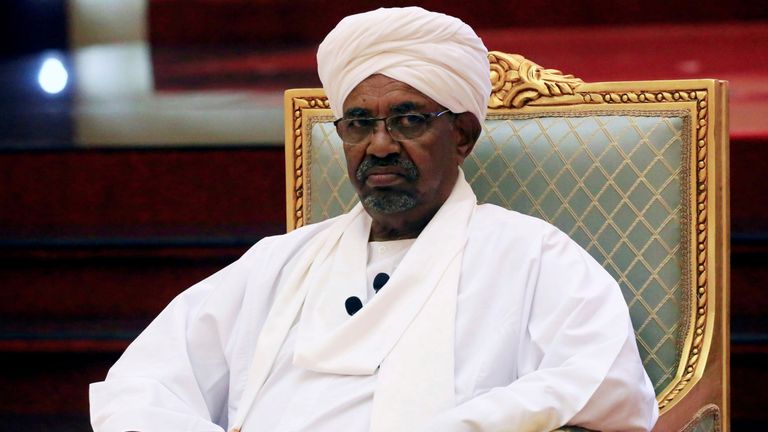 The Colonel General promised the army would stay on only as long as it is needed, or for a maximum of two years.
Despite his comments, pro-democracy protesters, who spent four months on the streets rallying against al-Bashir, continued their campaign for a civilian government.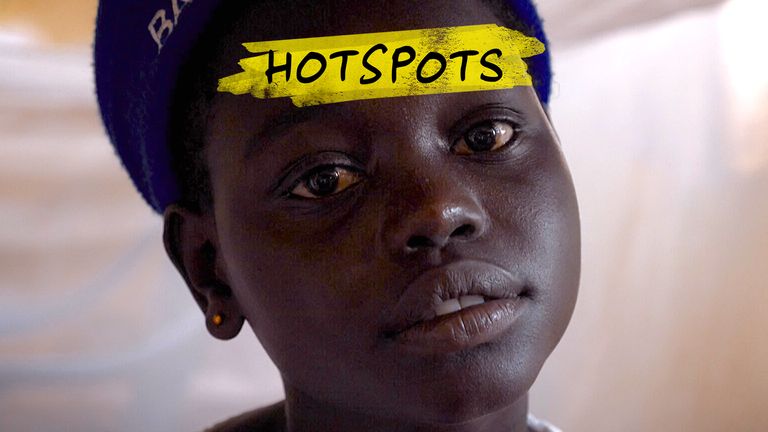 Demonstrators have defied the military, which imposed a state of emergency and a night-time curfew after it arrested al-Bashir.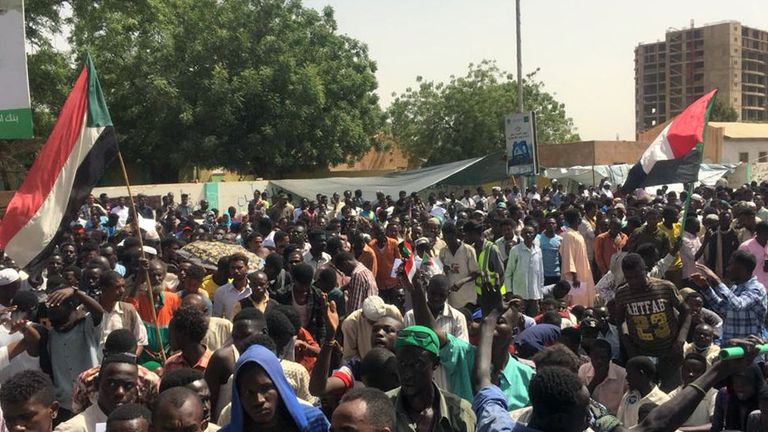 As the number of people at the sit-in grew during the afternoon, Abdelhamid Ahmed, a 24-year-old doctor, said: "We do not reject a military council in principle, but we reject these people because they are from Bashir's regime."
The military spokesman vowed that the military council now running the country would not interfere with a civilian government, but insisted the defence and interior ministries would be under the council's control.
Public to vote for name of minor planet in our solar system | Science & Tech News
Astronomers have invited the public to help decide the name of a planet in our solar system.
The minor planet was discovered in 2007 in the Kuiper Belt that orbits the sun beyond Neptune and is currently known as (225088) 2007 OR10.
US scientists who found the planet have now proposed three names for the public to vote on, with the winner set to be submitted to the International Astronomical Union as a formal suggestion.
The names that have been put forward are Gonggong, Holle and Vili.
Gonggong is a Mandarin word that describes a Chinese water god who is reputed to have visited floods upon the Earth.
Holle is a German fairy tale character with connections to Christmas, while Vili is a Nordic deity who battled and beat a frost giant.
It is believed the planet may have a rocky, icy surface with a reddish tint due to the presence of methane in the ice.
The decision to let the public decide on three chosen names, rather than propose names for themselves, will help organisers avoid a repeat of previous votes that have backfired.
In 2017, a submersible was christened Boaty McBoatface after the Natural Environment Research Council asked members of the public to name the vessel.
The astronomers say on their website: "We tried to selected deities where there were links to the colour red and also where there was a theme of the inside turning outside or with water ice/snow.
"We also looked for naming suggestions that have connections to other mythological creatures and deities that could be used as naming options for 2007 OR10's moon."
The public have until 11 May to vote for their choice on the astronomers' website.