Have four kids and never pay income tax again, Hungarian mothers told | World News
Hungarian women who have at least four children will be exempt from paying income tax for the rest of their lives as part of an effort to reverse population decline, the country's prime minister has said.
Right-wing leader Viktor Orban says new measures to increase financial aid and subsidies for families with multiple children will "ensure the survival of the Hungarian nation".
The EU average for the number of children a woman will have in her lifetime is 1.58, but in Hungary, the average is 1.45.
Under Mr Orban's proposals, a low-interest loan of 10 million forints (£27,286) will also be offered to women under 40 who are marrying for the first time.
Other benefits include a subsidy of 2.5 million forints (£6,849) towards the purchase of seven-seater vehicles for families with three or more children.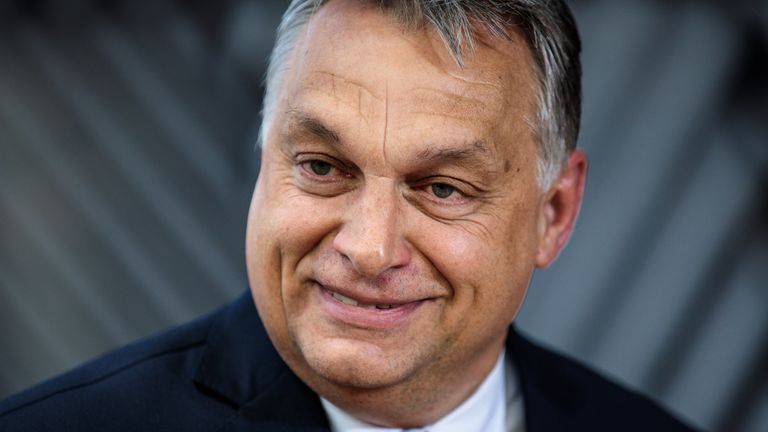 The prime minister, who was elected for a third consecutive term in April, hopes the measures will increase the country's population without relying on immigration.
Mr Orban has repeatedly opposed immigration, particularly from Muslim countries, and adopted a zero tolerance approach.
However, Hungary's population has been falling by 32,000 a year.
During his "state of the nation" speech, he described Europe's left-wing as "the gravedigger of nations, the family and the Christian way of life".
Mr Orban added: "Those who decide in favour of immigration and migrants, no matter why they do so, are in fact creating a country with a mixed population."
He has accused the EU of wanting to fill the continent with migrants and claimed Hungarian-born financier George Soros is part of a conspiracy to destroy Europe by encouraging mass migration.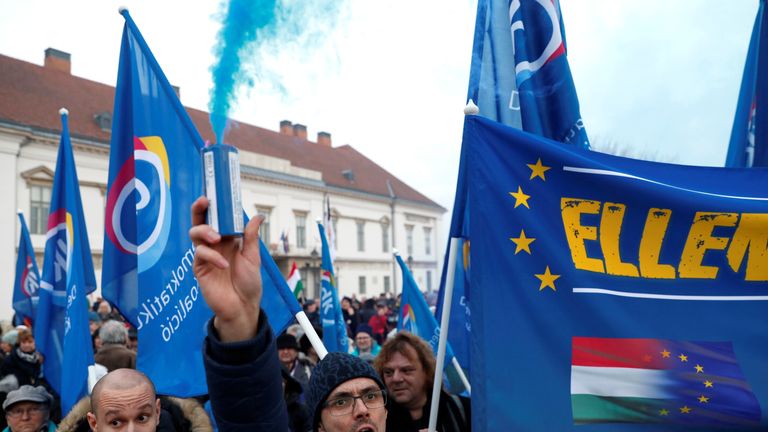 An anti-Orban rally was held by members and supporters of Hungary's opposition parties after the prime minister's speech, with protesters using cars to block traffic over the Danube River.
The event was also in protest of heavy fines imposed on a number of opposition parties, which they claim were politically motivated and aimed at hindering their European parliament and municipal election campaigns.
Hong Kong: More protesters take to the streets to defy Beijing | World News
Thousands of protesters have taken to the streets in Hong Kong calling for democratic reforms.
A protest march by teachers is currently under way. It will be followed by another anti-government march in Hung Hom at 3.30pm and a pro-government rally at 5pm at Tamar Park in Admiralty.
The latest protests come days after Hong Kong airport cancelled all outbound flights after a mass sit-in by protesters.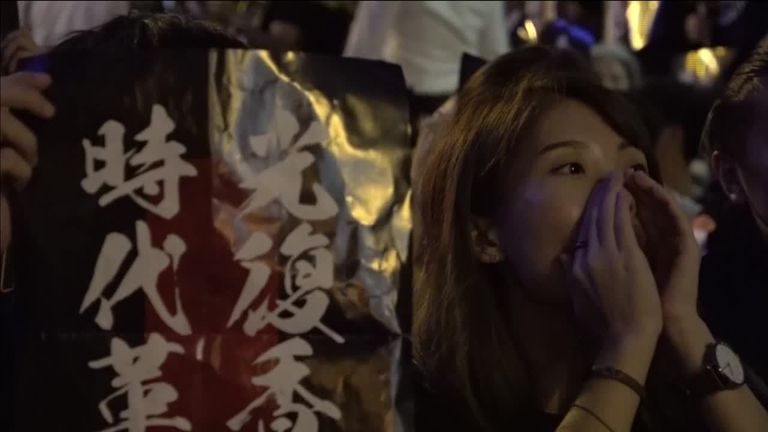 The Chinese government has warned that, after two months of unrest, the situation is now showing "sprouts of terrorism".
Riot police again fired tear gas and rubber bullets last weekend – letting off rounds in an underground station and using "snatch squads" disguised as protesters to detain people.
Anger in the former British colony has grown over claims of police brutality, a planned extradition law and a call for more democracy.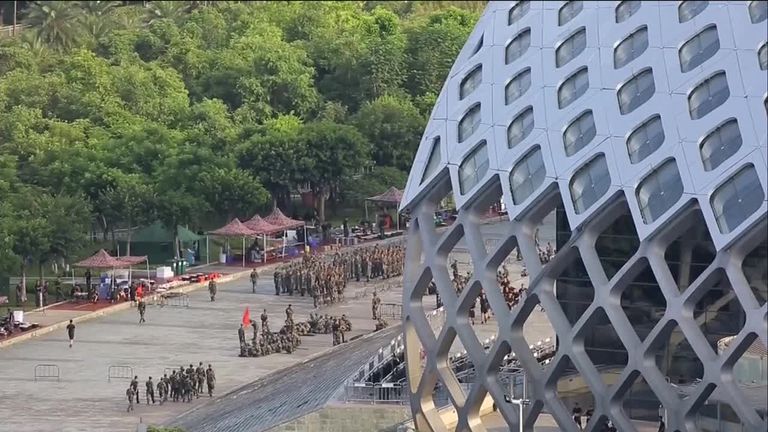 Meanwhile, UN commissioner for human rights Michelle Bachelet has urged Hong Kong authorities to show restraint in dealing with the protesters.
In a statement, she said: "Officials can be seen firing tear gas canisters into crowded, enclosed areas and directly at individual protesters on multiple occasions, creating a considerable risk of death or serious injury."
Saturday's protests come as a warning of thunderstorms and rain was issued by the Hong Kong Observatory.
The Observatory warned of flooding in low-lying areas and where there was poor drainage.
The Hajj is done – but challenges lie ahead for its future | World News
The Hajj is done.
The millions of people of all races and colours, rich and poor, young and old are beginning to head home – their obligation as Muslims to do one pilgrimage at least once in their lifetime fulfilled.
Their last rites, the symbolic stoning of the devil, has been completed in Mina.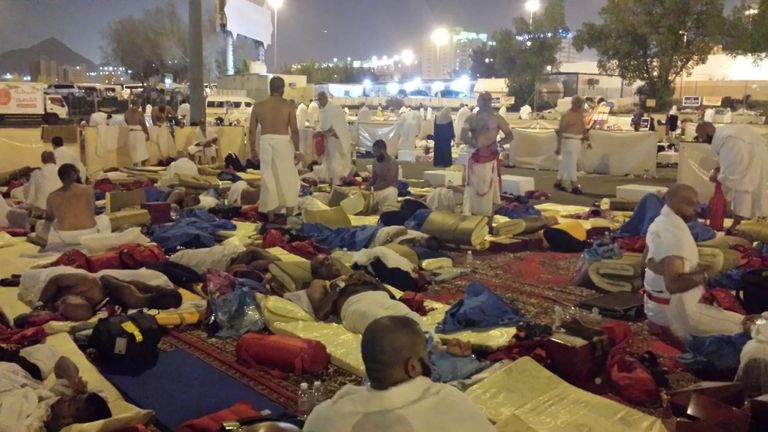 The vast tented city, which is only used during the week of the Hajj, is eerily empty.
The air-conditioned tents are being cleared of debris.
An army of workers have begun the task of clearing the detritus left on the roads ready for next year.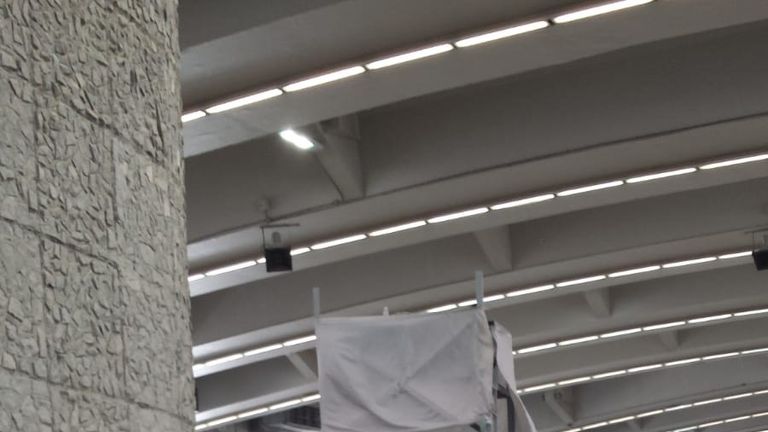 Discarded plastic bottles – probably in hundreds of millions – litter the holy site. An imaginative solution is needed to keep the Hajis watered without plastic.
The millions who slept on cardboard, ate on cardboard, and prayed on cardboard or just bare pavements outside the tents have gone.
I detected very little resentment, if any, between the haves and have-nots. They were here for a reason and that was all that mattered.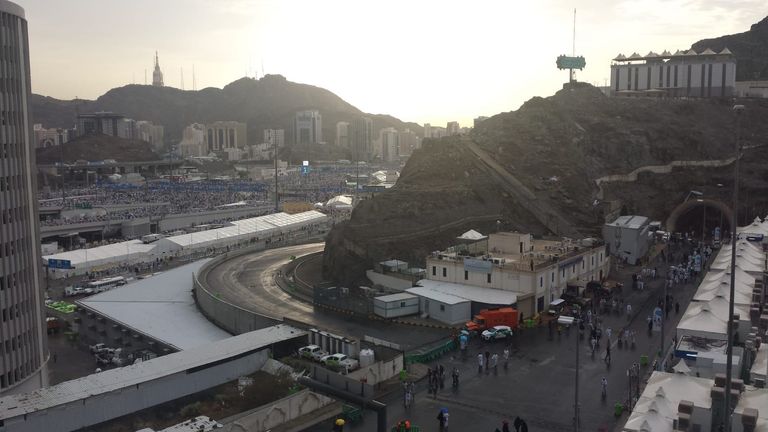 Looking back, the mind still boggles about how this event could even be contemplated – let alone happen – every single year.
Lessons have been learnt from previous years when hundreds used to die in crowded choke points.
The Saudi army is out in force in these areas, directing crowds along safer routes and controlling their movement.
Just imagine what it's like to move a city between the central Hajj sites of Mecca, Mina Arafat, Muzdalifa and back to Mina again in just a 24-hour period.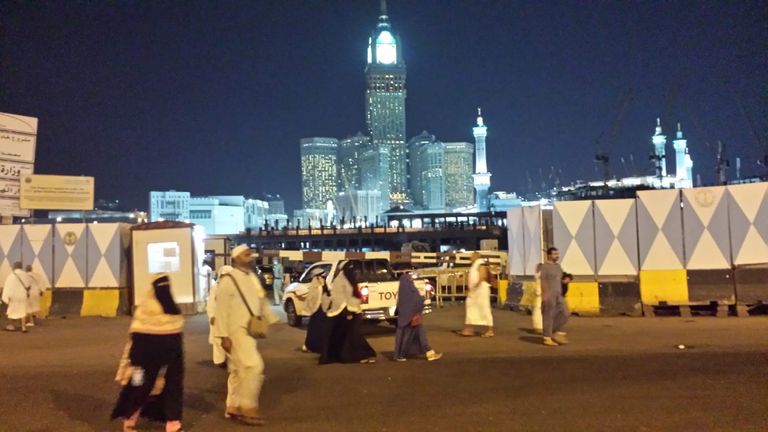 And the Hajj is going to get even bigger – the Saudi authorities are planning to increase capacity to 10 million by 2030.
That will prove to be the mother of all logistical challenges.
The infrastructure of more hotels, roads and more accommodation in Mina is already being built.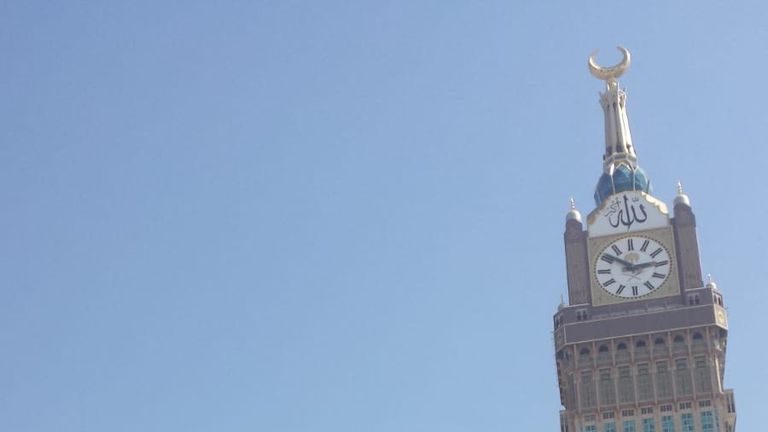 The focus of Hajj, the Masjid al Haram, the big mosque in Mecca, already holds about 1.5 million – and it's being expanded.
For Friday prayers, the mosque closes its doors at 9am because it is jammed to capacity. Prayers don't start till 12.30pm.
Imagine 15 Wembleys shutting their doors three hours before kick-off.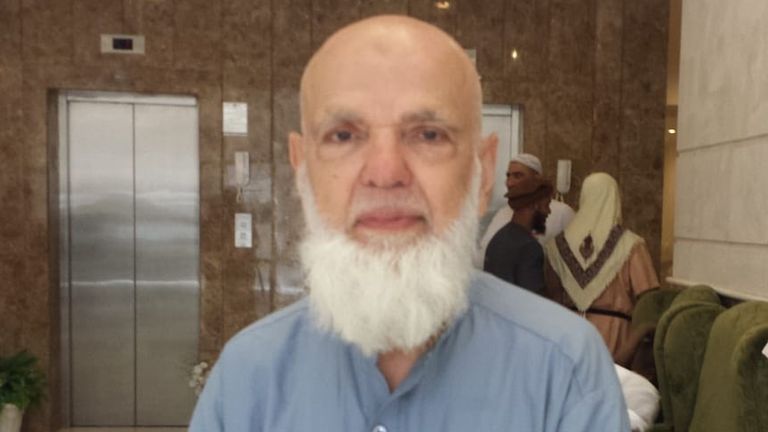 The Hajj now is now a far cry from what it was. Among our group is sprightly 75-year-old Mohammed Asim from Tooting.
He is on his fifth pilgrimage – his first was in 1964 when he arrived on a ship full of pilgrims from Pakistan.
"Back then everywhere was desert. No hotels or accommodation," he said.
It leaves me wondering how Hajj 2030 will look like.
It's already a wondrous and inspiring event on an unimaginable scale.
British beautician charged after botched bottom injection kills US woman | US News
A British beautician has been charged with killing a woman through a botched buttocks injection in New York.
Donna Francis was extradited to the US after fleeing New York when Kelly Mayhew died.
The 38-year-old is being held without bail.
Her lawyer, Kevin O'Donnell, entered a not guilty plea for Francis.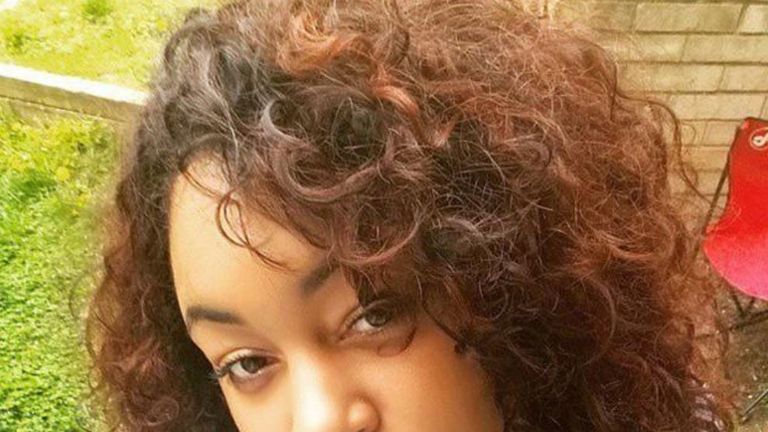 The beautician is accused of injecting Ms Mayhew in a basement in Queens in May 2015.
Ms Mayhew had travelled from Maryland for the procedure, but authorities allege Francis was not a licensed nurse or physician.
Officials say Ms Mayhew died because the procedure was not done correctly.
A judge in Britain ruled Francis should be extradited in October last year.
Ms Mayhew, a 34 year-old freelance television producer, started "gurgling" and struggling to breathe after receiving six injections in either side of her buttocks, and despite the efforts of paramedics, was pronounced dead later that evening.
Liquid silicone, which stays in the body permanently, caused a systemic embolism – fatally restricting Ms Mayhew's bloodflow to her vital organs.
Francis, a mother of one, left the house and returned to the UK the next day.
Last autumn, US authorities said Francis would only face a year in prison if convicted.
According to NBC Washington, her next court date will be late September.