Hitler watercolour paintings fail to sell at auction in Germany | World News
Five watercolours said to have been painted by Adolf Hitler have failed to sell at auction.
The paintings, from the Nazi dictator's early days trying to establish himself as an artist, failed to sell in the German city of Nuremberg, possibly over fears they could be fake.
No bids were received on the paintings, which had starting prices of between €19,000 (£16,600) and €45,000 (£39,300), according to The Nuremberger Nachrichten newspaper.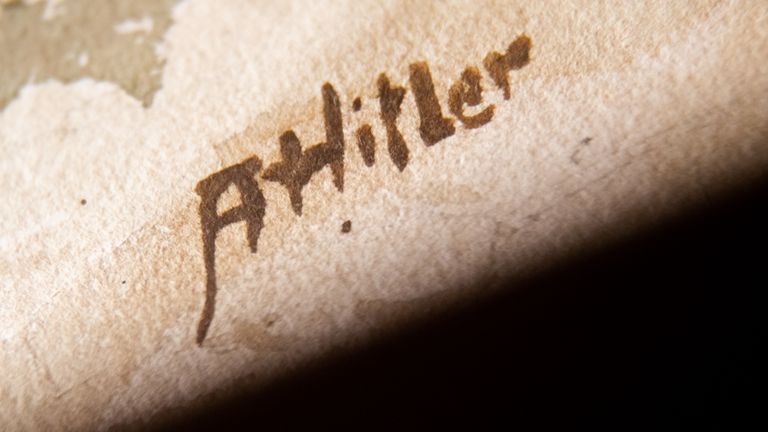 The auction has been marred by accusations that the paintings are fakes.
Confidence in the auction was knocked when three days before Saturday's sale, prosecutors seized 63 other paintings attributed to Hitler from the auction house to investigate allegations they were fakes.
Last month prosecutors in in Berlin seized three other Hitler watercolours.
The raid followed a complaint questioning their authenticity.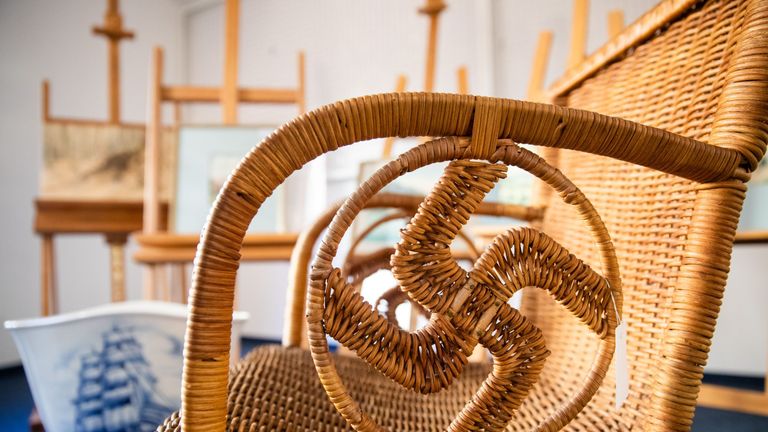 Nuremberg-Fuerth prosecutor's office said it had opened an investigation against persons unknown "on suspicion of falsifying documents and attempted fraud".
Chief prosecutor Antje Gabriels-Gorsolke told the AFP news agency: "If they turn out to be fakes, we will then try to determine who knew what in the chain of ownership."
Auction house Weidler said withdrawing the paintings from sale did not mean they were fakes.
Hitler is thought to have painted some 2,000 pictures when he was a young man as he struggled to become an artist in Vienna before World War One.
One dead, several injured as gunman opens fire at Florida navy base | US News

One person has been killed and several others are injured after a gunman opened fire in a navy base in Florida.
Escambia Sheriff's spokeswoman Amber Southard confirmed the gunman had also been killed after the shooting at the Naval Air Station in Pensacola.
News outlets are reporting that 10 people have been taken to area hospitals.
Pensacola Police spokesman Mike Wood confirmed that law enforcement responded to the gunman.
A spokesman for the navy base, Jason Bortz, said both gates are closed and the base is on lockdown.
NAS Pensacola employs more than 16,000 military and 7,400 civilian personnel, according to its website.
More follows…
Blind killer Lee Hall who set fire to ex-girlfriend is executed in Tennessee | US News

A blind convicted killer who murdered his ex-girlfriend by setting her on fire has been executed in the US.
Lee Hall is only the second blind inmate to be executed in America since the country reinstated the death penalty in 1976.
He was put to death by electric chair – after choosing the method over lethal injection – at a maximum-security prison in Nashville, Tennessee on Thursday evening.
Hall was convicted of killing 22-year-old Traci Crozier by setting her on fire in her car in April 1991.
The 53-year-old, who was formerly known as Leroy Hall Jr, had his sight upon entering prison, but lawyers say he became functionally blind from improperly treated glaucoma.
In his final words, Hall said: "People can learn forgiveness and love and will make this world a better place."
According to court documents, Hall set Ms Crozier's car alight while she was inside the vehicle after she had tried to leave him.
She suffered burns across more than 90% of her body and died in hospital the next day.
Ms Crozier's sister, Staci Wooten, and her father, Gene Crozier, watched Hall's execution. Hall's brother David and the killer's "spiritual adviser" also attended.
Ms Wooten said: "Hopefully today ending this monster's life will bring some peace within everyone who has had to suffer throughout these 28 years without my beautiful sister."
Lawyers for Hall had asked federal courts in the US to stop him from being put to death after other attempts in state courts and with Tennessee's governor had failed.
Those attempts officially came to a halt less than hour before Hall's execution when the US Supreme Court declined to intervene.
A statement from Hall's brother David said: "We are devastated by the loss of Traci and now Lee.
"Lee loved Traci more than anything and we welcomed her into our family and love her too. We also love Lee and wish that we could have changed the events of that tragic day."
Hall's lawyers fought for months to delay the execution plan, arguing that courts should have had the opportunity to consider new questions about one of the jurors in his case.
The juror – a woman known as "Juror A" – helped hand down the death sentence against Hall.
She acknowledged publicly for the first time this year that she failed to disclose during Hall's jury selection process that she had been repeatedly raped and abused by her former husband.
Hall's lawyers argued the omission deprived him of a fair and impartial jury, a right protected in both the Tennessee and US constitutions
However, both the Tennessee Supreme Court and Tennessee Governor Bill Lee declined to intervene.
Manchester United sign deal with Alibaba in China | Business News
Manchester United have signed a partnership deal with Alibaba – the Chinese e-commerce company.
Under the arrangement, aimed at raising the Premier League side's profile in the world's second-largest economy, Alibaba will provide club content on its online video platform Youku.com.
The deal will also lead to the creation of a Manchester United store on Alibaba's business-to-consumer platform Tmall.com, the club said.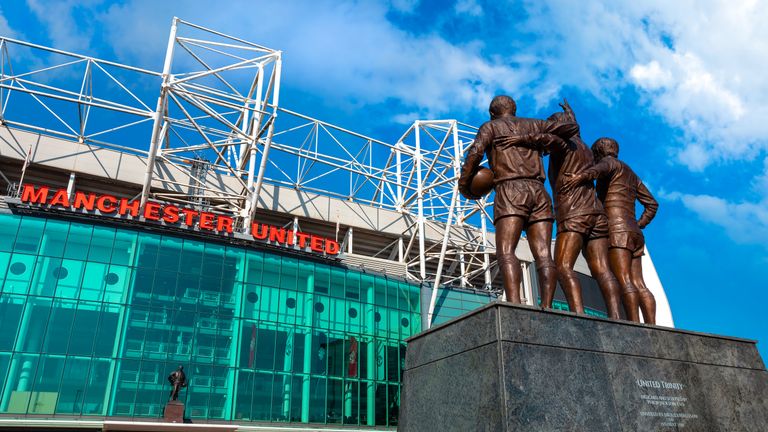 Manchester United Group managing director Richard Arnold said: "We are always looking for new ways to engage with fans there and this partnership with Alibaba enables them to connect with the club directly through one of China's most popular video streaming platforms."
The club, which already has an established fan base in the country, said that the deal gave it access to approximately 700 million Alibaba customers across various platforms.
Youku viewers, it said, would be able to view academy and club tour matches in addition to women's games.
Broadcast rights deals prevent the showing of Premier League and other first team fixtures.
Alibaba president Michael Evans added: "Manchester United is one of the most popular and successful football teams in the world, with a sizeable and passionate fan base in China.
"We share the same goal, which is to provide fans with one-of-a-kind online content consumption and shopping that leverages the latest technology."