Emiliano Sala death: Nantes players wear all black in tribute to former player | World News
French football club Nantes have paid tribute to former player Emiliano Sala ahead of their match against Nimes.
The 28-year-old, who was at Nantes for four seasons, died last month in a plane crash in the English Channel.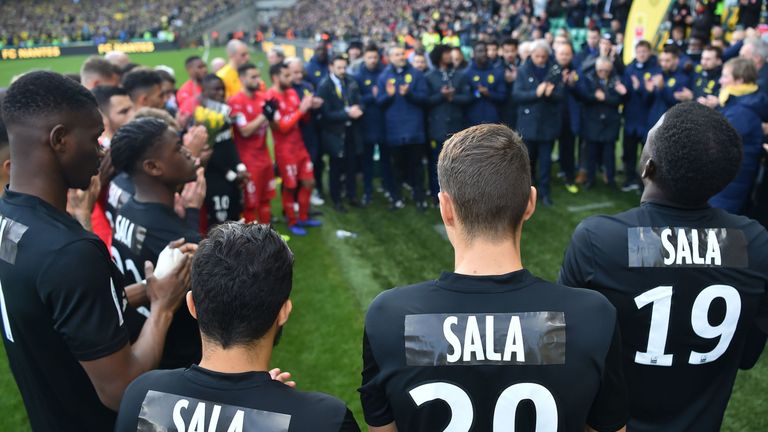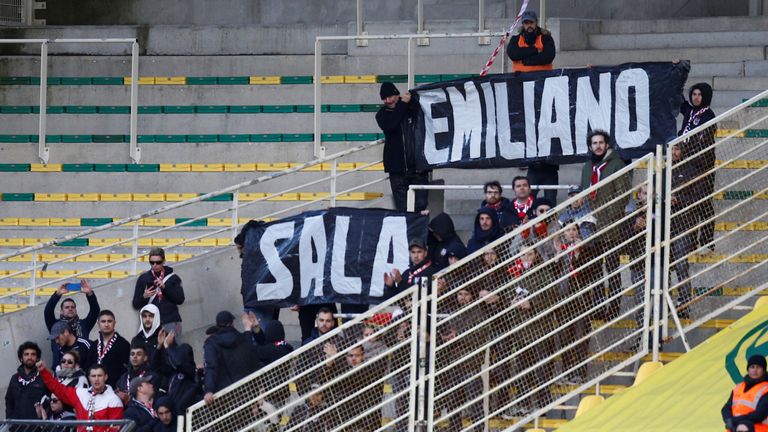 In the stadium, the Ligue 1 players wore black shirts with the name Sala on their backs.
Fans also held up black and white banners containing his name, as well as his yellow No 9 shirt with the words Merci Sala on the back.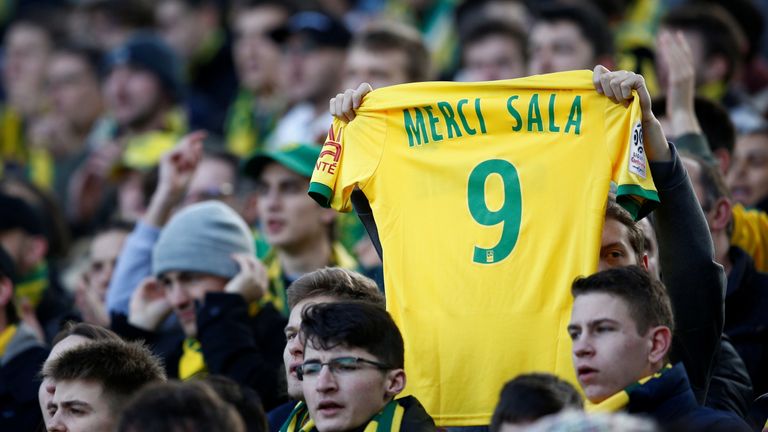 Nantes have retired their No 9 shirt in honour of the footballer who died after his aircraft crashed 21 miles (34km) off the coast of Guernsey.
Players and coaching staff from both sides joined the fans in applauding and cheering in memory of the Argentine. In the match, Nantes lost 4-2.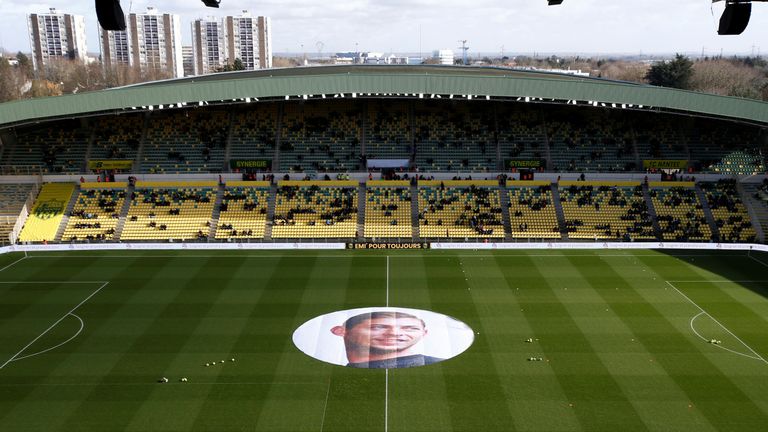 On Friday, Nantes manager Vahid Halihodzic was in tears as he told reporters he had a "special relationship" with the striker.
"He loved the club. He loved football. We will remember him forever," he said.
"I have a lot of affection for my players as a coach. Working with him was a real pleasure".
"I lived with him for three or four months and everybody loved him, they adored him.
"I was a No 9. He was an extraordinary No 9."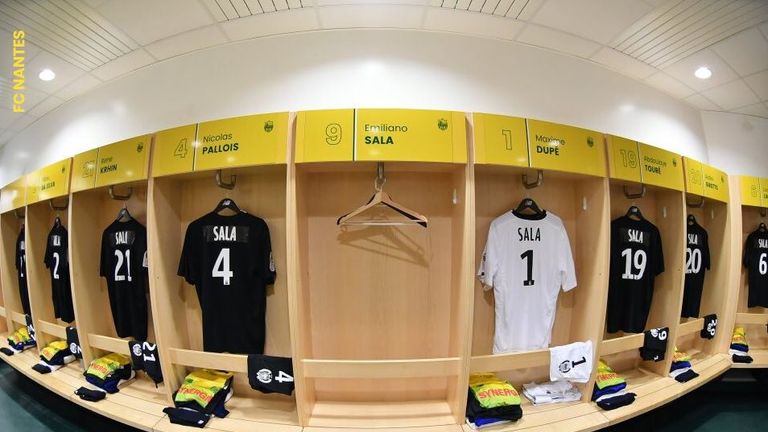 Sala had been flying from Nantes in western France on 21 January to make his debut for new club Cardiff when the single-engined Piper Malibu aircraft he was travelling in disappeared over the Channel.
The wreckage was found last Sunday following a privately-funded underwater search.
Sala's body has been pulled from the stricken aircraft but attempts to recover the wreckage itself have so far been unsuccessful.
The pilot of the plane, David Ibbotson, is still missing and presumed dead.
Sala had joined the Premier League side for a club-record fee of £15m from Nantes two days before the tragedy.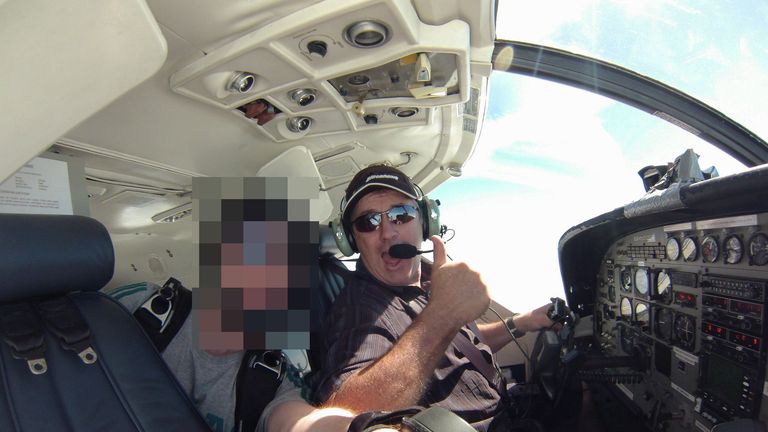 Sky sources say Nantes have now started legal action against Cardiff, asking for the first payment of the transfer fee, which is understood to be more than £5m.
Cardiff have not yet paid any of the fee for the striker and privately believe questions first need answering about the ownership of the aircraft and other issues.
Meanwhile, police have spoken to two Southampton supporters after video emerged of two men appearing to mock Sala's death as they made aeroplane gestures at Cardiff City fans.
Following Southampton's 2-1 defeat, the club said they were taking "an extremely firm stance" over the incident, which took place during the game.
Saturday's Premier League fixture, which saw a minute's silence observed before kick-off, marked the first time Cardiff have been in action since his body was recovered from plane wreckage.
Philadelphia: At least four police officers shot | US News

At least four police officers have been shot in Philadelphia, officials have said.
A police spokesperson said at least one gunman was shooting at officers in the Nicetown area of the Pennsylvania city.
Footage shows a significant police presence, with dozens of police cars and armed officers.
Temple University tweeted that part of the institute was on lockdown and urged people to avoid the area.
The account posted: "Shots fired reported at 1500 Block Erie Av at Health Sciences Center Campus. Use caution. Avoid the area. Police are responding."
It added: "Lockdown is in effect for Health Sciences Center Campus. Seek shelter. Secure doors. Be silent. Be still. Police are responding."
More follows…
British mother dies after being strangled and set alight while asleep in Barbados | UK News
The family of a British mother who was strangled and set alight by an intruder while she lay in bed in Barbados say they are "in a state of shock".
Natalie Crichlow, 44, was attacked in her disabled brother's home in Christ Church on 28 July. She was visiting the country to help care for him.
The Luton-born mother of three, who had twice survived cancer and had two strokes in the past decade, died in hospital on 6 August after suffering 75% burns to her body.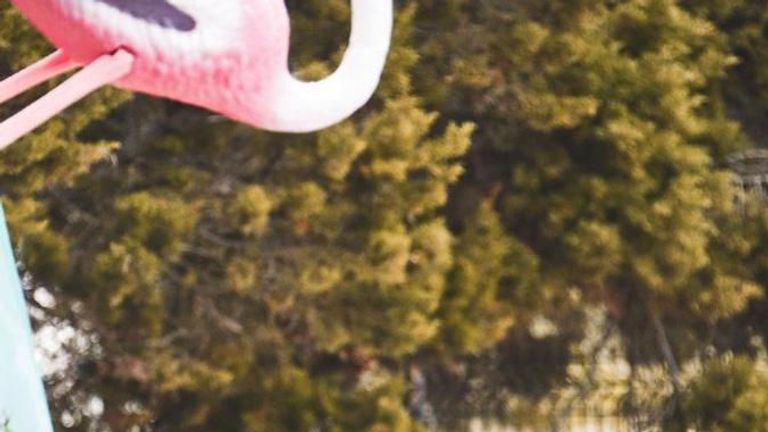 Her niece Ashley Best said: "The intruder broke in the house, then strangled her and then set her alight.
"I do not understand why it happened and we are all in a state of shock.
"She went into hospital and died of her injuries.
"For someone who had battled through so much to just be taken in this way and lose their life is just beyond understanding.
"She said she wanted to live life to the fullest because her life had nearly been taken from her."
No arrests have been made, according to the Royal Barbados Police Force.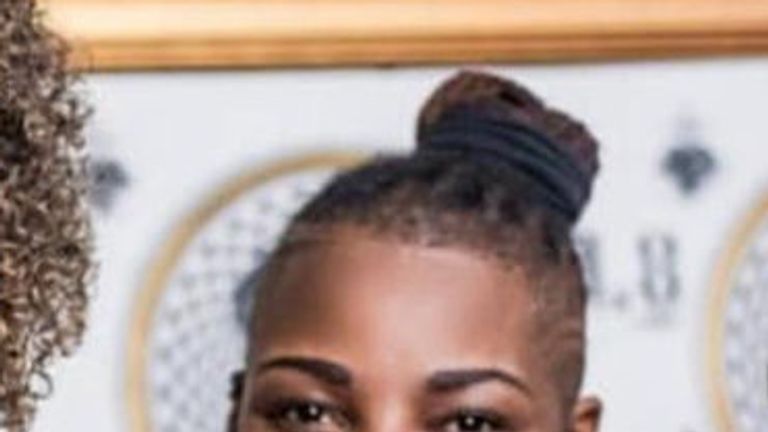 Local media outlet Stabroek News said police are looking for a man who "barged into a house, choked a woman, doused her with a flammable substance and then set the house on fire".
Ms Crichlow has three children aged 10, 20 and 26 years old, who are "devastated" and want to bring her body back to the UK to be buried.
A GoFundMe page has been set up to help raise funds for her repatriation.
Ms Crichlow lived as an openly gay woman and had worked in various jobs including as a make-up artist and door staff.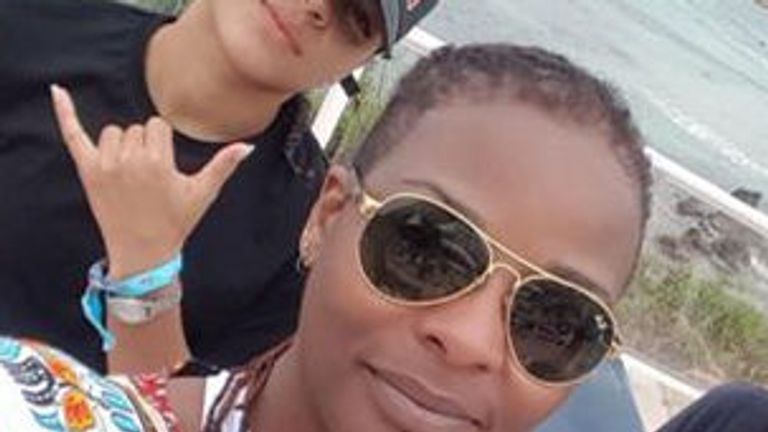 Family friend Mitra Wikes said the mother was a "true warrior and survivor who endured so much in life" but had a "true passion for living life to the max".
Ms Wikes said Ms Crichlow had regularly visited her brother in Barbados after the death of her mother and uncle earlier this year.
A Foreign Office spokesperson said: "Our staff are supporting the family of a British woman following her death in Barbados, and are in contact with the Barbados police force."
Macy's tumbles as tourism slump hurts profits | Business News

Shares in US department store chain Macy's have plunged after a decline in tourist shoppers helped dent sales and profits, while it also grapples with the prospect of new tariffs on Chinese goods.
Macy's said it was cutting its full-year earnings forecast after a "slow start" to its latest financial quarter forced it to discount poorly selling lines in women's sportswear and summer clothes.
Like-for-like sales for the three months to 3 August rose 0.3% compared with the same period a year ago, but net profits were down by 48% to $86m (£79m).
Macy's added that it was in "active discussions" with suppliers to try to mitigate the impact of new tariffs on Chinese imports to the US due to come into force later this year.
Shares fell 13%, on a day of wider turbulence for US stock markets gripped by recession fears.
The company is America's biggest department store operator, with a 680-strong network under the Macy's and Bloomingdale's brands.
Its flagship Manhattan site is well known to tourists visiting New York and chief executive Jeff Genette cited an "accelerated decline in international tourism" as one of the factors in its sales growth missing expectations.
Overseas visits to the US have been hit by the strength of the dollar over the past year, with trade tensions between Washington and Beijing apparently also dragging on trips by tourists from China.
Ohio-based Macy's, like other US store operators, has been struggling to adjust to the fast-changing nature of retail over recent years, with many consumers preferring to go online rather than visit a shopping mall.
It has cut more than 100 stores and thousands of jobs since 2015.
The sector is now also facing the challenge posed by Donald Trump's imposition of 10% tariffs on $300bn (£249bn) worth of Chinese goods from next month.
Mr Trump's administration announced on Tuesday that it was postponing many of the tariffs until December – with goods such as mobile phones and laptops among those being spared.
But this looked likely to have little benefit for fashion retailers.
Analysis from UBS found that of 789 clothing and footwear categories on the original list of tariffs announced at the start of this month, only 17% would be delayed.
Mr Gennette said he believed 10% tariffs on Chinese imports to be manageable but that it would be harder to maintain pricing if 25% duties were imposed on all remaining imports from China.
"There's no customer appetite for price increases," he said.