Donald Trump: 100% of Islamic State caliphate to be reclaimed next week | US News
US President Donald Trump has said he expects to announce that 100% of the Islamic State (IS) caliphate has been reclaimed next week.
He said the US-led coalition fighting the militant group had "liberated virtually all of the territory previously held by ISIS in Syria and Iraq".
"It should be formally announced sometime, probably next week, that we will have 100% of the caliphate," Mr Trump told a meeting of coalition members in Washington.
"But I want to wait for the official word. I don't want to say it too early."
US officials say IS has lost 99.5% of its territory and is holding on to fewer than two square miles in Syria in the villages of the Middle Euphrates River Valley, where the bulk of its fighters are concentrated.
IS has been using women and children as human shields as US-led coalition forces battle to rout the extremists from their final pocket of land.
Coalition soldiers have suspended attacks temporarily to try to encourage civilians inside the IS enclave to come out through a humanitarian corridor they have created in the desert.
Thousands have been streaming out in the last few weeks – several hundred each day, and as many as 3,000 in one 24-hour period.
Mr Trump announced in December the withdrawal of more than 2,000 US troops from Syria.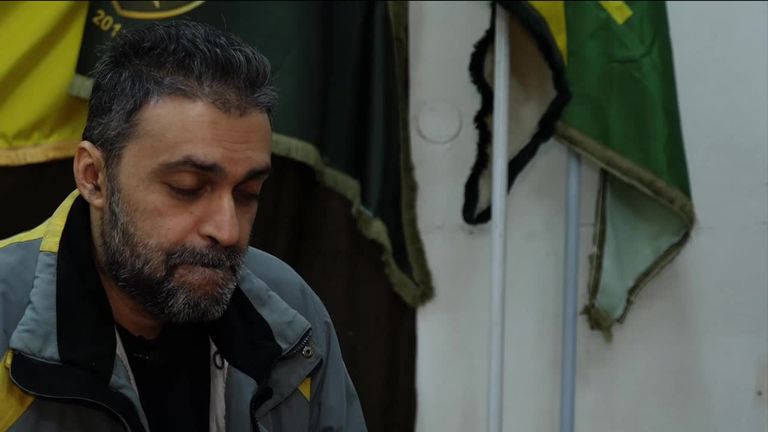 The decision was criticised by the US-backed, Kurdish-led Syrian Democratic Forces, who said it had "dangerous implications" for stability and would create "a political and military vacuum".
The move also prompted the abrupt resignation of US defence secretary General James Mattis and rattled allies around the world.
Mr Trump's latest remarks come after a government minister said British journalist John Cantlie, who was taken hostage by IS in Syria more than six years ago, is still alive.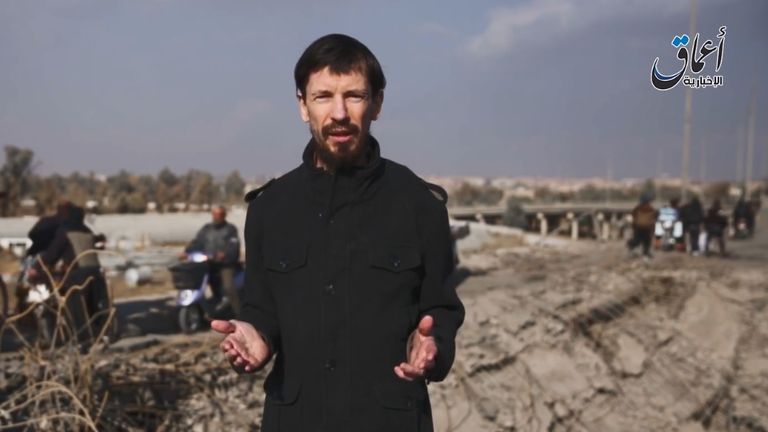 Security minister Ben Wallace gave no further details but it was highly unusual for someone in his position to comment on an ongoing hostage case.
Mr Cantlie, who fronted a number of English-language propaganda videos for his captors, has not been heard from in more than two years.
The UK government is giving £33m to help Iraqis whose lives have been affected by conflict, including those whose homes, livelihoods or communities have been hit by Islamic State.
Cash is being provided to rebuild cities like Mosul, which were left shattered after IS fought a bitter battle with coalition forces, including the UK.
Public to vote for name of minor planet in our solar system | Science & Tech News
Astronomers have invited the public to help decide the name of a planet in our solar system.
The minor planet was discovered in 2007 in the Kuiper Belt that orbits the sun beyond Neptune and is currently known as (225088) 2007 OR10.
US scientists who found the planet have now proposed three names for the public to vote on, with the winner set to be submitted to the International Astronomical Union as a formal suggestion.
The names that have been put forward are Gonggong, Holle and Vili.
Gonggong is a Mandarin word that describes a Chinese water god who is reputed to have visited floods upon the Earth.
Holle is a German fairy tale character with connections to Christmas, while Vili is a Nordic deity who battled and beat a frost giant.
It is believed the planet may have a rocky, icy surface with a reddish tint due to the presence of methane in the ice.
The decision to let the public decide on three chosen names, rather than propose names for themselves, will help organisers avoid a repeat of previous votes that have backfired.
In 2017, a submersible was christened Boaty McBoatface after the Natural Environment Research Council asked members of the public to name the vessel.
The astronomers say on their website: "We tried to selected deities where there were links to the colour red and also where there was a theme of the inside turning outside or with water ice/snow.
"We also looked for naming suggestions that have connections to other mythological creatures and deities that could be used as naming options for 2007 OR10's moon."
The public have until 11 May to vote for their choice on the astronomers' website.
India's Jet Airways cancels all international flights | Business News
Indian airline Jet Airways has cancelled all its international flights stranding thousands of passengers around the world.
The carrier had 10 more of its aircraft grounded by its lenders as the company has been unable to find alternative means of funding its operations.
The airline operated daily services to London and Manchester from Mumbai and Delhi.
Around 80% of its fleet of 120 aircraft had already been seized as the company struggled to find buyers willing to take on more than £900m in debt it owes to multiple banks.
India's aviation minister Suresh Prabhu confirmed that the airline has sufficient funds to operate only 6-7 aircraft until 15 April.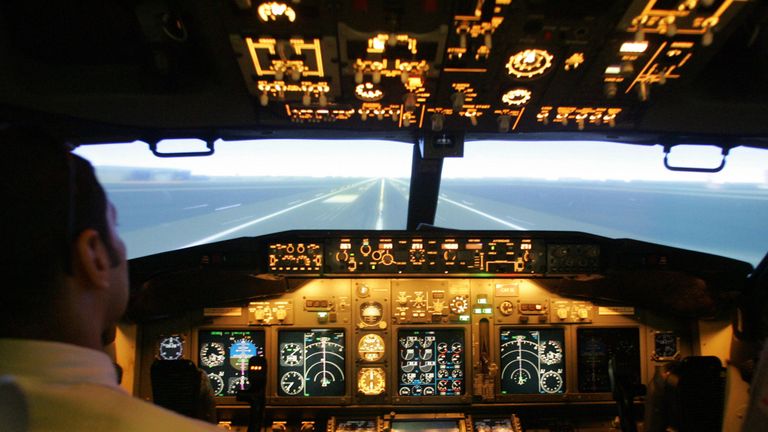 Media reports suggest the Indian prime minister's office has called for an urgent meeting to discuss issues with Jet Airways and its lenders.
Prime Minister Narendera Modi is wary of any job losses having a negative impact on the general elections currently taking place in the country.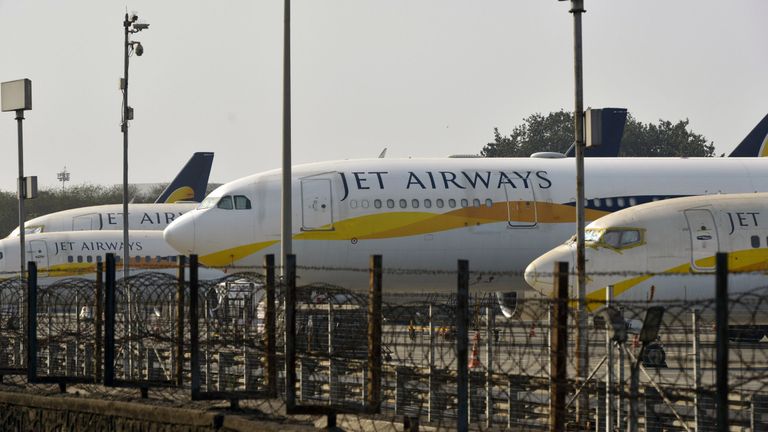 Jet Airways had more than 15,000 employees a year ago.
Alana Gomez, spokesperson for flight comparison site Jetcost.co.uk said: "Whilst the airline is still seeking financial aid and is yet to announce that it has gone bust, the outlook really doesn't look positive, with calls to the customer line not getting through, thousands of passengers left without travel and staff & suppliers not being paid – among other issues."
Lenders, led by government-owned State Bank of India, are looking for investors to buy a 75% stake in the airline by the end of Friday. UAE-based Etihad Airways owns 24% in the company.
The 25-year old carrier is set to receive $217m (£166m) from its lenders to keep its current operations running, but lessors have reclaimed many of the aircraft by de-registering and flying them out of the country.
Fuel suppliers have also begun demanding stringent terms on their contracts, piling additional pressure on Jet.
Magnitude 6.8 earthquake hits Indonesia near Sulawesi island | World News
A magnitude 6.8 earthquake has struck near Indonesia's Sulawesi island, which was hit by a devastating earthquake and tsunami in September.
More than 4,400 people died in the twin natural disasters last year, which struck the coastal city of Palu.
On Friday, Indonesia's geophysics agency lifted a tsunami warning which had been in place for about 40 minutes after the earthquake struck.
The latest quake hit at a depth of 10.5 miles (17km), according to the US Geological Survey.
Its epicentre was far from Palu, but it was felt there and caused terrified residents to run into the streets.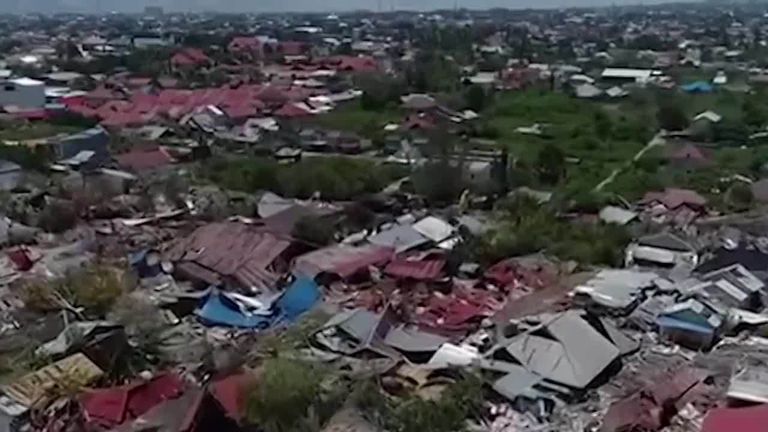 Disaster agency spokesperson Sutopo Purwo Nugroho said it was felt in different areas for between four to six seconds and some eastern coastal regions had ordered residents to go to higher ground.
Gina Saerang, from Manado in North Sulawesi, said the quake was "strong and long lasting".
It was also felt strongly in the nickel mining region of Morowali.
There were no immediate reports of deaths or damage following the quake.
Indonesia sits on the seismically active Pacific "ring of fire" and is vulnerable to earthquakes and volcanic eruptions.
Last year, Indonesia suffered its highest death toll in natural disasters in more than a decade, following two major tsunamis and several earthquakes.
September's disaster in Palu caused widespread destruction and left many without homes or clean water.
High waves hit the shore and wiped out communities after a tsunami warning was lifted.