Pope Francis arrives in United Arab Emirates for first papal visit to Arabian Peninsula | UK News
Pope Francis has arrived in the United Arab Emirates where he is seeking to improve Christian-Muslim relations.
His visit marks the first papal visit to the Arabian Peninsula, the birthplace of Islam.
The pope will speak at a giant mass in Abu Dhabi's main sports area on Tuesday, which is expected to be attended by around 135,000 people.
Some have said it will be the largest-ever show of Christian worship on the Arabian Peninsula.
The Catholic Church believes there are one million Catholics in the UAE.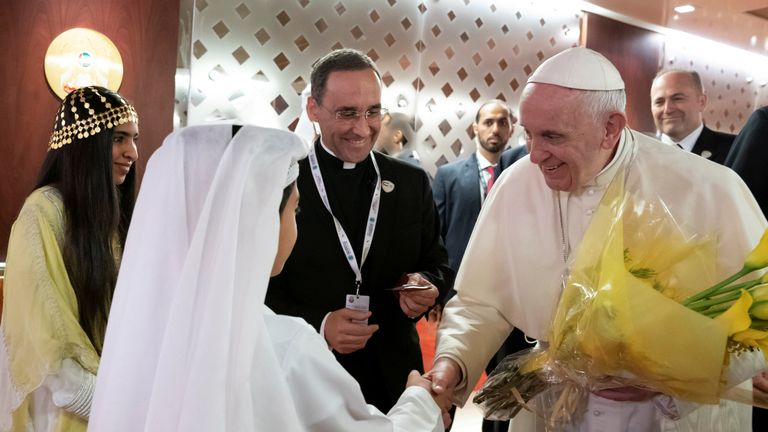 The pontiff will be seeking to build on two of his priorities in the Sunday to Tuesday trip by promoting interfaith dialogue and visiting Catholic areas.
However, diplomatic protocol is likely to dictate that he leaves other concerns behind.
The Emirates' support for Saudi Arabia's war in Yemen, which has caused the world's worst humanitarian crisis, is likely not to be mentioned.
The UAE's problematic record on human rights and labour violations at home are also likely to not be talked about – at least in public.
Unlike his other foreign trips, he will not deliver a political speech.
Pope Francis arrived in the capital Abu Dhabi to take part in a conference on inter-religious dialogue.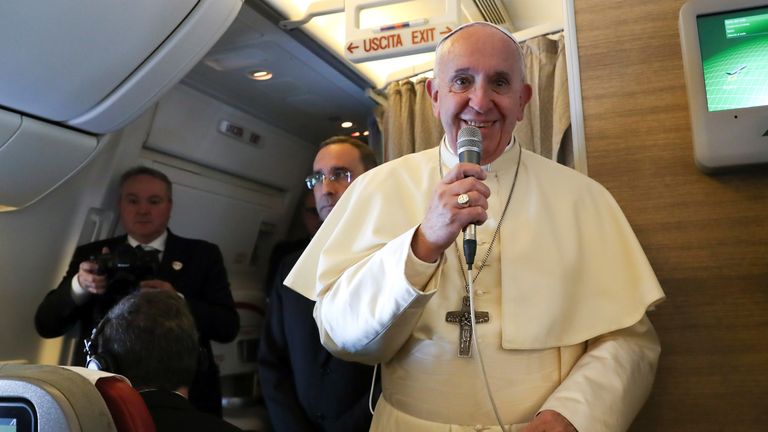 It is sponsored by the Emirates-based Muslim Council of Elders, an initiative that seeks to counter religious fanaticism by promoting a moderate brand of Islam
It is the brainchild of Sheikh Ahmed el-Tayeb, the grand imam of Egypt's Al-Azhar, the 1,000-year-old seat of Sunni Islam learning that trains clerics and scholars from around the world.
The meeting will be the fifth between the pontiff and the sheikh.
There had been a freeze in relations between the Al-Azhar and the Vatican after Pope Benedict XVI linked Islam to violence.
The upcoming meeting between Pope Francis and Sheikh Ahmed el-Tayeb suggests relations have thawed.
The pontiff paid homage to his "friend and dear brother" in a video message to the Emirates on the eve of his trip, and praised the sheikh's courage in calling the meeting to assert that "God unites and doesn't divide".
He added: "I am pleased with this meeting offered by the Lord to write, on your dear land, a new page in the history of relations among religions and confirm that we are brothers despite our differences."
The sheikh has described the upcoming meeting as "historic" and praised the "deeply fraternal relationship" between its imam and the pope, which it said even includes birthday greetings.
The pair are to address the Human Fraternity Meeting on Monday that has drawn not only Christian and Muslim representatives but hundreds of Jewish, Hindu, Buddhist and other Christian faith leaders.
It is all part of the Emirates' Year of Tolerance and its effort to show its openness to other faiths in a region otherwise known for severe restrictions on religions outside of Islam.
Meghan's baby shower flowers given to child cancer patients | World News
Flowers designed by the Duchess of Sussex and her best friends at her baby shower were donated to child cancer patients and elderly men.
Meghan, who is seven months pregnant, flew to New York last week for a five-day celebration of the impending arrival of her first child with her celebrity friends, including tennis star Serena Williams and human rights lawyer Amal Clooney.
The 37-year-old's former Suits co-star Abigail Spencer, Meghan's best friend Jessica Mulroney, pilates instructor Taryn Toomey, fashion designer Misha Nonoo and her wedding makeup artist Daniel Martin were all seen arriving for the shower.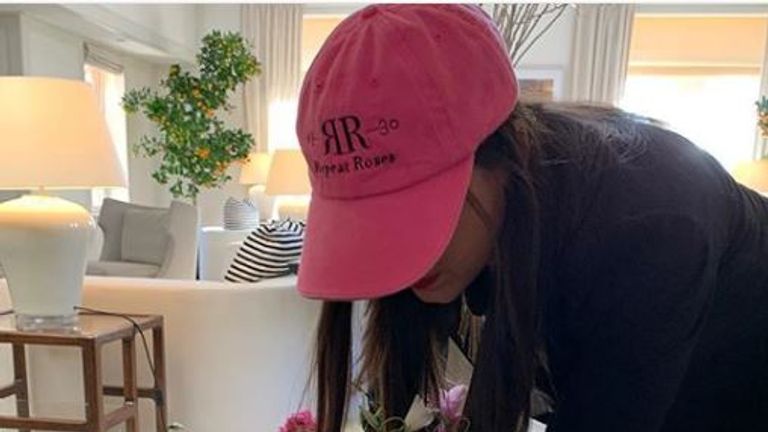 Williams, who was the host, hired celebrity events planner Jennifer Zabinski Events to organise the celebration in The Mark hotel's 10,000 sq ft (929sq m) penthouse overlooking Central Park.
As part of the privately-funded event, the friends took part in a flower arranging class, with florist Lewis Miller saying Meghan was "So sweet! So engaged! A class act!".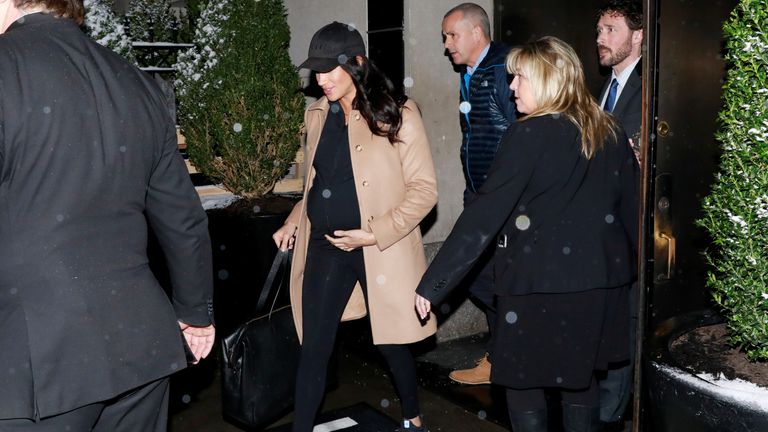 But guests did not take their designs home, and instead donated them to Repeat Roses, a charity which gives used floral arrangements to people in hospital or assistance homes.
The organisation shared some photos of their staff picking up the bouquets from The Mark and revealed they gave them to child cancer patients at Ronald McDonald House New York, where sick children can be with their families during treatment.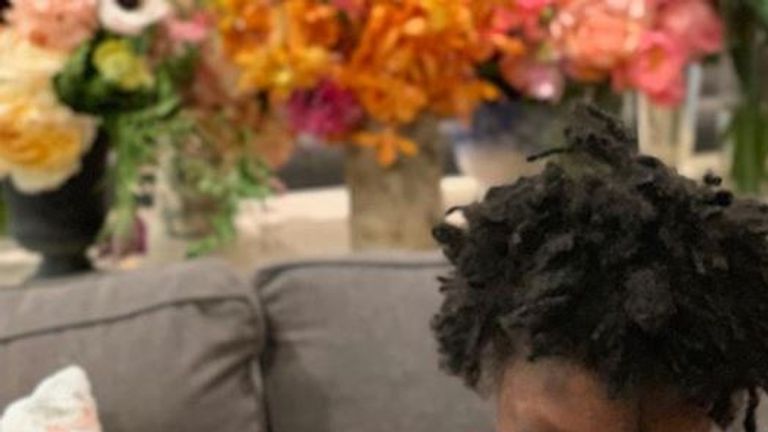 Their flowers also went to cancer patients at Hope Lodge, an American Cancer Society home for patients travelling for treatment, and to "behaviourally and medically fragile men" at Unique People Services, where people denied treatment due to disability, criminal or substance abuse history are accepted.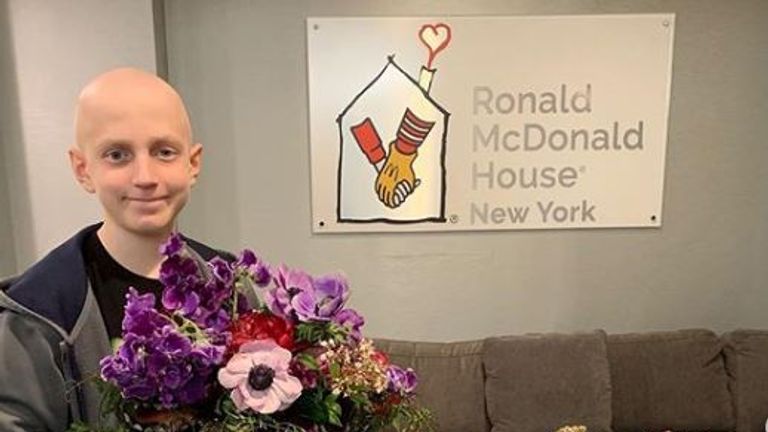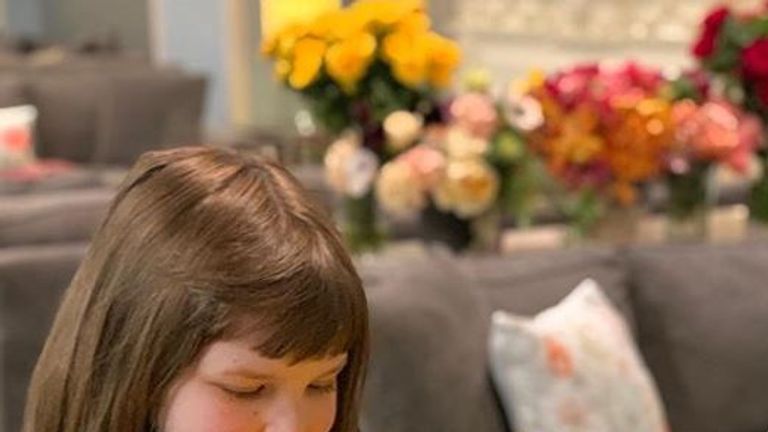 An Instagram post from Hope Lodge, said: "One of our guests from London, who is in NYC for breast cancer treatment, nearly cried with excitement."
Repeat Roses added: "We were honoured to match the beautiful floral arrangements designed by the Duchess of Sussex and her guests, including host @serenawilliams, to a few of our very favourite NYC neighbour organisations.
"The flowers brought a ray of sunshine on a cold winter day, and will be greatly enjoyed for the week ahead."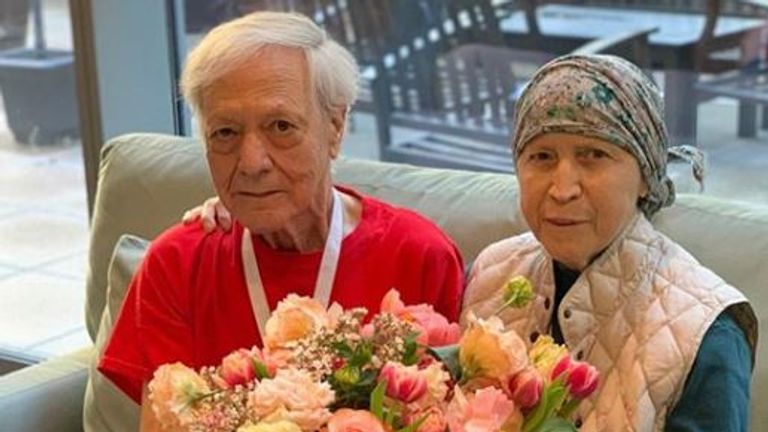 The charity will collect the flowers and vases later on for composting and recycling, it added.
Revealing that she had organised the baby shower, Ms Zabinski said on Instagram: "OH BABY! We're so honoured to have had the opportunity to plan a beautiful, intimate baby shower for Meghan Markle."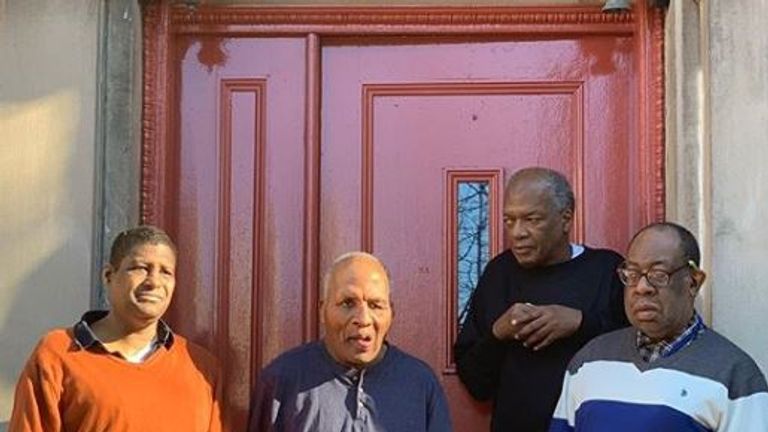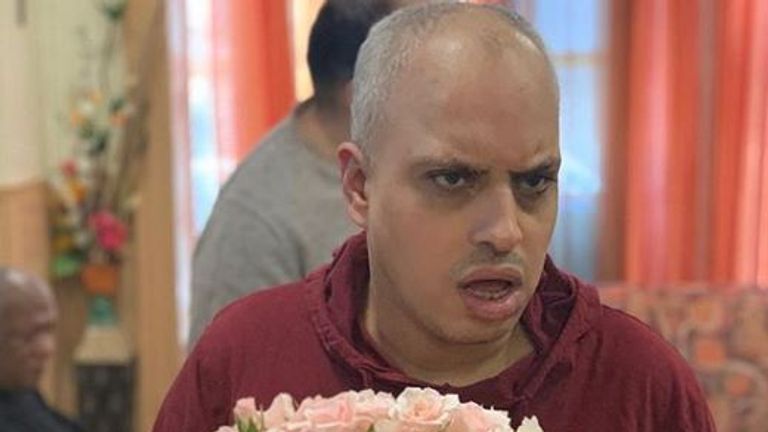 While Meghan and her friends have been quiet about what they did during the baby shower, florist Mr Miller gave some further insight into the event in his post on Friday.
He said there was a "dessert buffet" and the "chicest baby shower games ever invented", as well as his flower arranging lesson.
Meghan returned home to London on Wednesday before flying to Morocco on Saturday for a three-day official tour with Prince Harry.
The Favourite: How a story in a London newspaper led to 10 Oscar nominations | Ents & Arts News
They say fact is stranger than fiction and that is certainly true of the film The Favourite.
The plot revolves around the real life relationship between Queen Anne and two women – Sarah Churchill, the Duchess of Marlborough, and Abigail Masham.
Both women vied not only for Anne's affection but for political power in her court.
Starring Olivia Colman as Queen Anne, Rachel Weisz as Sarah and Emma Stone as Abigail, The Favourite, directed by Yorgos Lanthimos, leads the Oscars race with 10 nominations along with Roma.
One of the film's writers, Deborah Davis, came across the story in a London newspaper more than 20 years ago. She was surprised by the suggestion of a lesbian relationship between Queen Anne and Sarah Churchill and felt compelled to look into the veracity of the story.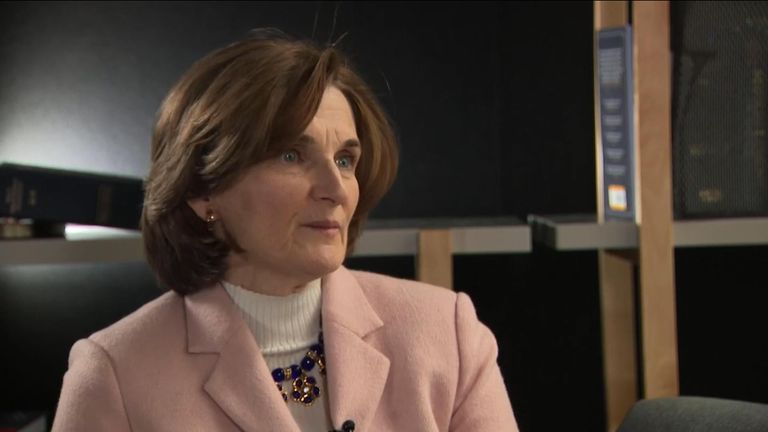 She found original letters between Anne, Sarah and Abigail and was so convinced it would make a wonderful film that she went to film school to learn how to write a screenplay.
Fast forward two decades, she and fellow writer Tony McNamara have been nominated for the best original screenplay Oscar.
Davis told Sky News she found this period in history fascinating partly because of the potent relationship between the women which "never ceased to interest and puzzle" her, with the female triangle shifting "all the time in your mind so you never give up thinking about it".
But she said it was also a unique time because so much power was controlled from Queen Anne's bedchamber.
"I think this is the first reign and maybe the only reign where you have a Queen who is actually being guided and controlled by her female advisers and they're not just advisers, they are favourites in the sense that she's in emotional thrall to them," said Davis.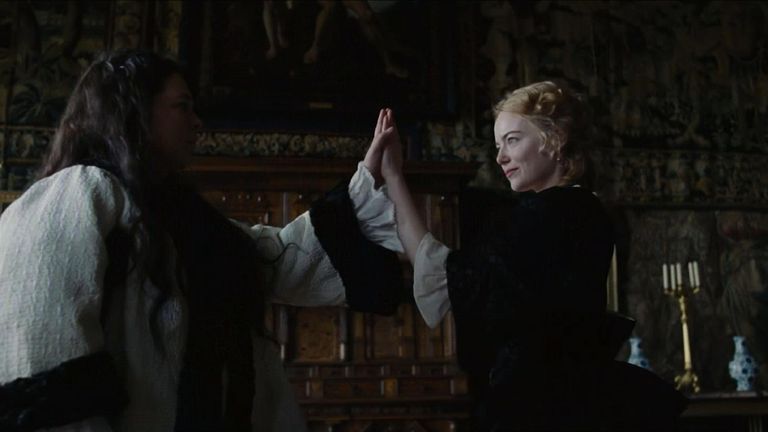 Queen Anne's original letters to Sarah are held in the British Library and show first-hand the relationship between the three.
One letter from Queen Anne to Sarah reads: "You poor unfortunate faithful Morley," which is how the Queen referred to herself. "Loves you dearly, passionately, and sincerely, and knows the world too well… ever to be charmed with anybody but your dear self."
According to the historian Kate Williams, the letters are "a treasure trove" which show the intensity of the fight for Anne's affections.
Although they do not betray whether there was "an intimate sexual relationship", Ms Williams said there was "no reason as to why there might not have been".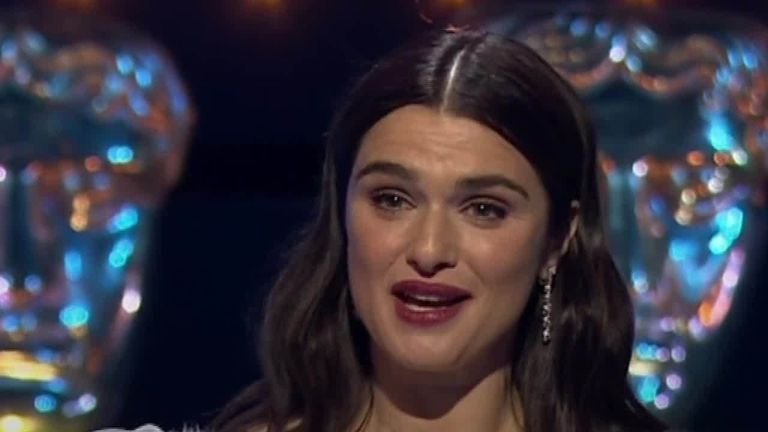 She said: "We can actually see the reality of these women's lives in these women's letters and they are real bombshells. I've just been looking at them and they're incredible… they show the relationship was a very, very intense, excitable, very emotional one."
Agreeing with Davis, Ms Williams said that this period in history was quite extraordinary because of the power the women had.
The ladies of the bedchamber who normally would have been expected to brush hair and sort out the Queen's dresses were "all powerful and all controlling".
:: You can watch the whole of the Oscars ceremony on Sky Cinema Oscars from 10pm on Sunday 24 February starting with red carpet arrivals
:: Get Sky Cinema to watch the Oscars live ceremony and over 1,000 movies on demand. Find out more here
Pablo Escobar: Home that belonged to 'The King of Cocaine' demolished in Colombia | World News
An infamous building that was once home to drug trafficker Pablo Escobar has been demolished in Colombia.
Some 180 detonators were used to destroy the "Monaco" building – and the explosion sent a cloud of dust 10m (33ft) into the air.
It will be replaced by a park honouring the thousands of people killed by Escobar's entourage in the 1980s and 1990s – including four presidential candidates and approximately 500 police officers.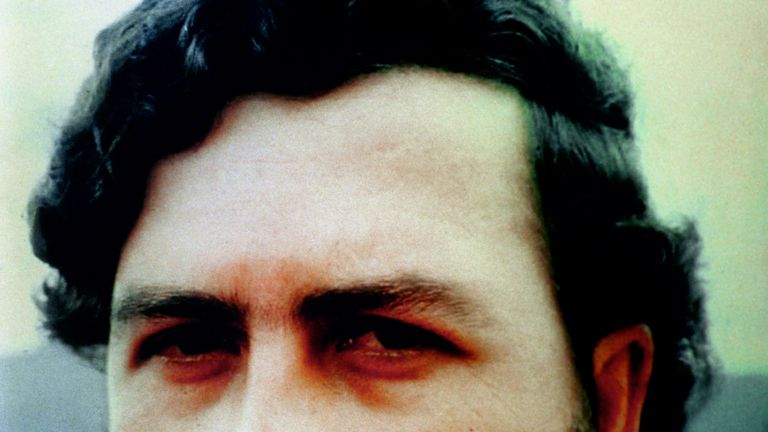 Escobar died aged 44 when he was shot by police 25 years ago.
Often called "The King of Cocaine", Escobar was one of the wealthiest criminals in history.
The drug lord's cartel supplied an estimated 80% of the cocaine smuggled into the US at the height of his career – making $21.9bn (£17.2bn) a year.
Forbes listed him as the world's seventh-richest man in 1989 with an estimated net worth of $9bn (£7bn).
He donated 443 houses to formerly homeless people, and among locals, he was referred to as the "Colombian Robin Hood".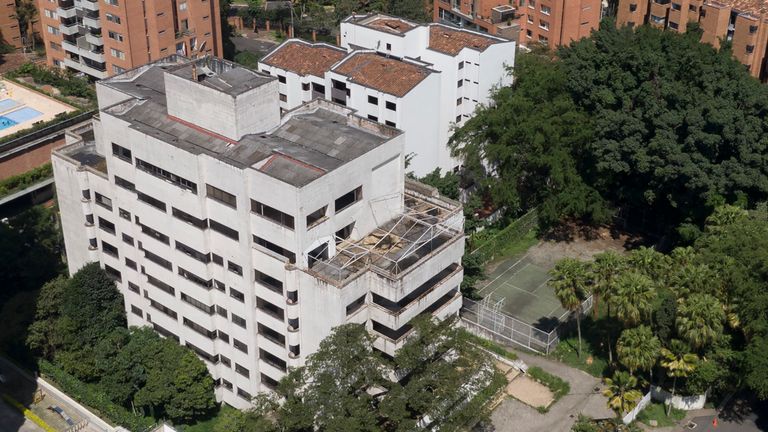 Escobar's eight-storey mansion had fallen into disrepair following his death.
The derelict property bore the scars of Colombia's first car bombing in 1988 – which marked the beginning of a bloody war between the country's rival cartels.
The park will cost an estimated $2.5m (£1.9m), while renovating and reinforcing the crumbling mansion would have cost $11m (£8.6m), according to the city.
The decision to destroy the building is divisive.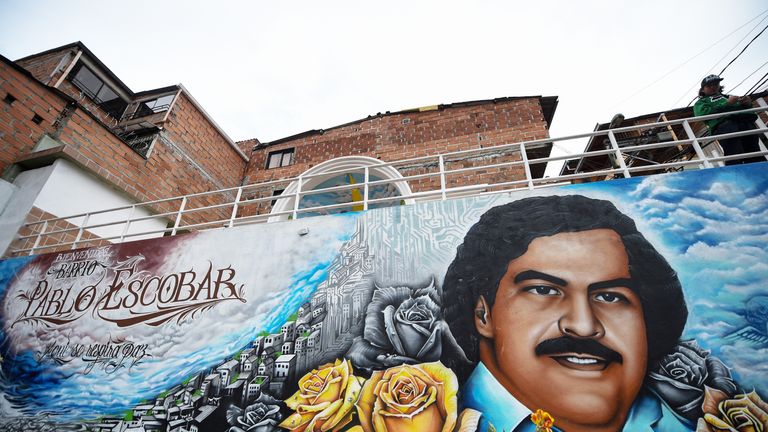 Local resident Daniel Tobon Herrera believes the building should not have been demolished, arguing it could have brought tourists to the area, saying: "There are many opportunities here in the city for sustainable tourism… [that] does not necessarily take on an uncomfortable position for Colombians and residents of Medellin."
Whereas Gloria Maria, another local, said: "This is the best decision they could have taken".
She argued the costs of restoring it were too high and the building represented "bad memories".