Britons feared dead in Cuba bus crash that killed seven

Seven people are dead and five are in critical condition after a bus crashed in Cuba.
More than 20 British tourists are thought to have been on board, according to local media.
State media reported that the bus was carrying 18 Cubans and 22 tourists from the UK, the Netherlands, France, Mexico and Canada when it crashed on a wet road between the eastern cities of Baracoa and Guantanamo.
The driver told Radio Guantanamo he lost control on the wet and winding road.
Thursday's wreck is the fourth major bus accident in a month.
More follows…
More than 100 killed in Mali militia attack – reports | World News
More than a hundred people, including pregnant women and small children, have reportedly been killed by an ethnic militia in Mali.
Armed men dressed as traditional Donzo hunters assaulted people in the central villages of Ogossagou and Welingara, the mayor of the nearby town of Bankass, Moulaye Guindo, told Reuters.
The village chief of Ogossogou and his grandchildren are said to be among those slain in the ethnic Peulh community.
"The body count continues by the gendarmes, who have just told me they have found 110 bodies, but the count continues," Mr Guindo said.
The president of a local group called Tabital Pulaaku said the victims "included pregnant women, young children and the elderly", the AP news agency reported.
Islamic extremists have been growing in prominence in central Mali since 2015.
Worsening ethnic and jihadist violence led to hundreds of civilian deaths last year.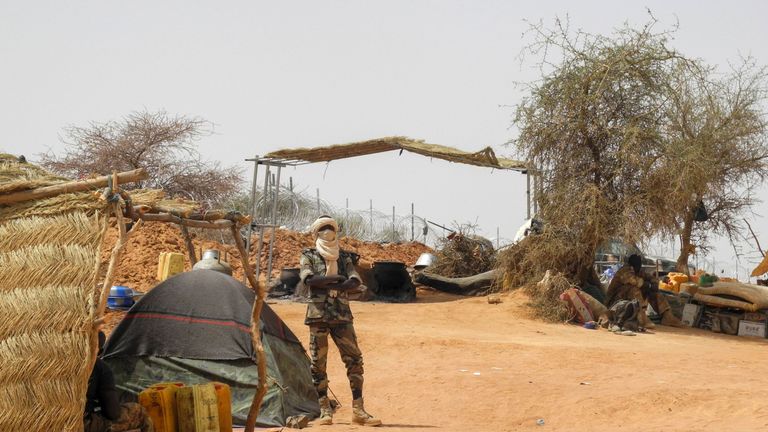 Militants from the Dogon ethnic group have been blamed for scores of recent attacks, according to Human Rights Watch.
A group called Dan Na Ambassagou is said to comprise a number of self-defence organisations from Dogon villages and others.
Members of the Dogon grouping have accused Peulhs of supporting jihadists linked to terror groups in the country's north and beyond.
If the death toll is confirmed, this latest attack will be the worst of recent times.
It took place as a UN Security Council mission visited Mali to find solutions to the violence.
The UN mission confirmed reports of an attack but did not give figures on the number of dead.
The destabilisation of the region is damaging tourism.
Mali's Dogon country, which boasts dramatic cliff landscapes and world-renowned traditional art, once drew tourists from Europe who hiked through the area with local guides.
Cruise ship's 1,300 passengers to be evacuated after engine failure | World News

A cruise ship has suffered engine failure in windy conditions off the west coast of Norway and will evacuate its 1,300 passengers.
The Viking Sky was drifting towards land and had sent out a mayday signal.
The ship belongs to Viking Ocean Cruises, part of the Viking Cruises group founded by Norwegian billionaire Torstein Hagen.
More follows…
Sydney Aiello: Parkland school shooting survivor kills herself | US News
A 19-year-old student who survived the Parkland school shooting in Florida last year has taken her own life.
Sydney Aiello's mother Cara said her daughter died last weekend.
She suffered a gunshot wound to the head, according to an official at the Broward County medical examiner's office.
Ms Aiello, who recently graduated from Marjory Stoneman Douglas High School, has been described as a vibrant young woman who was focused on her grades and was a joy to be around.
Her mother, of Coconut Creek, Florida, said her daughter was on campus on the day of the 14 February 2018 shooting.
But she was not in the freshman building where ex-student Nikolas Cruz allegedly carried out the gun rampage.
Cara Aiello said that since the attack her daughter struggled with survivor's guilt and was recently diagnosed with post-traumatic stress disorder.
She said Sydney was finding it tough to attend college classes because they scared her.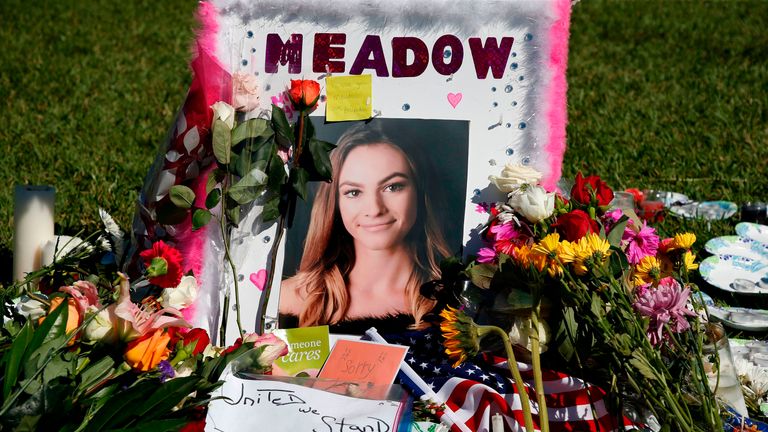 A GoFundMe page set up for the Aiello family said the teenager's passions were cheerleading, yoga "and brightening up the days of others".
Ms Aiello had been close friends with Meadow Pollack, one of the victims of the school shooting in which 14 students and three staff members were killed.
Ms Pollack's brother Hunter paid tribute to Ms Aiello on Twitter, writing: "Beautiful Sydney with such a bright future was taken from us way too soon."
He later posted: "It was devastating to bury another beautiful young person in Parkland today.
"Our community is going through tragedy again. Please keep the Aiello Family in your prayers.
"Rest in peace, Sydney. Please take care of my sister."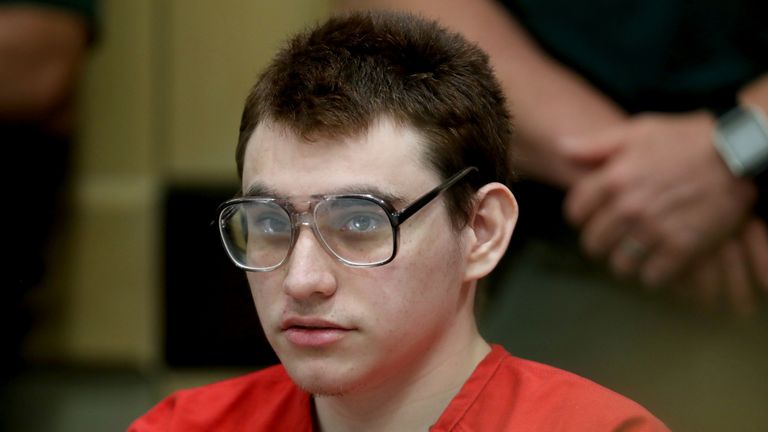 A statement from Ms Pollack's family said: "The death of Sydney Aiello is tragic, shocking and heartbreaking, and surely at least in significant part the result of the ripple effect of the MSD shooting."
Mental health expert Dr Victor Schwartz told NBC News that "exposure to death around you does to some small degree raise the risk of suicide".
"It stands to reason that there is some increased risk around the survivor guilt," he said.
"Parkland students have done an incredible job being out there and advocating for gun safety, but the sadness and distress are still there. I'm sure many of these students are still struggling with symptoms that look like PTSD," he said.
"And how could they not be?"
:: Anyone feeling emotionally distressed or suicidal can call Samaritans for help on 116 123 or email jo@samaritans.org in the UK. In the US, call the Samaritans branch in your area or 1 (800) 273-TALK.