Hurt and shame over Grace's murder
New Zealand's prime minister has spoken of an "overwhelming sense of hurt and shame over the killing of Grace Millane.
Prime minister Jacinda Ardern's words come just hours after a 26-year-old appeared in a New Zealand court charged with murdering the British backpacker.
Ms Ardern said: "Firstly, I cannot imagine the grief of her family and what they will be experiencing and feeling right now.
"From the Kiwis I have spoken to there is this overwhelming sense of hurt and shame that this has happened in our country, a place that prides itself on our hospitality, on our manaakitanga, especially to those who are visiting our shores.
"On behalf of New Zealand, I would like to apologise to Grace's family, your daughter should have been safe here and she wasn't and I'm sorry for that.
"My thoughts and prayers are with her father David who is in the country, and her mother who cannot be here, and her wider family and friends and loved ones."
Ms Millane's body was found in an area of bush in Auckland's Waitakere Ranges on Sunday.
The man's appearance at Auckland District Court was brief and he has yet to enter a plea to the charge of murdering the British backpacker between 1 and 2 December.
The suspect's lawyer, Ian Brookie, applied for name suppression, saying it was needed for a fair trial.
Judge Evangelos Thomas rejected this argument on the basis of open justice.
Brookie said he would appeal, meaning the man's identity is temporarily suppressed.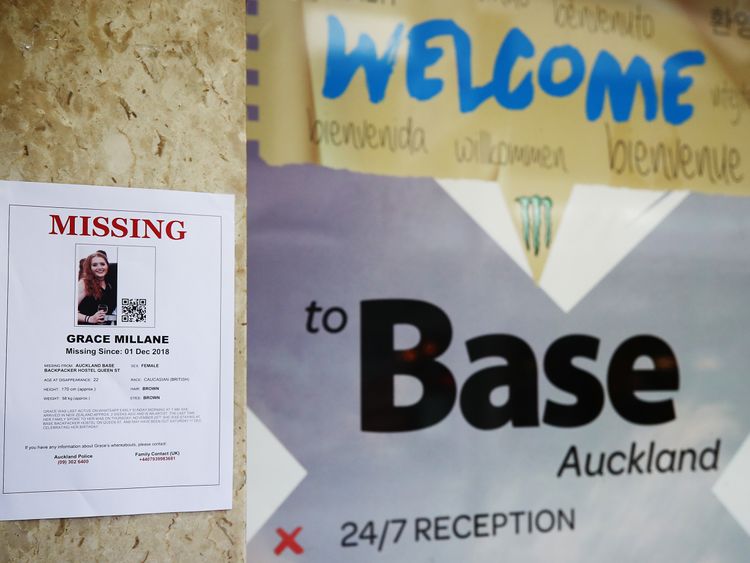 Ms Millane's father David is in New Zealand and, along with other family members, was in court as Judge Thomas addressed them.
In comments reported by Radio NZ, the judge said: "I'd like to acknowledge the presence of Grace's family.
"I don't know what we say to you at this time.
"Your grief must be desperate.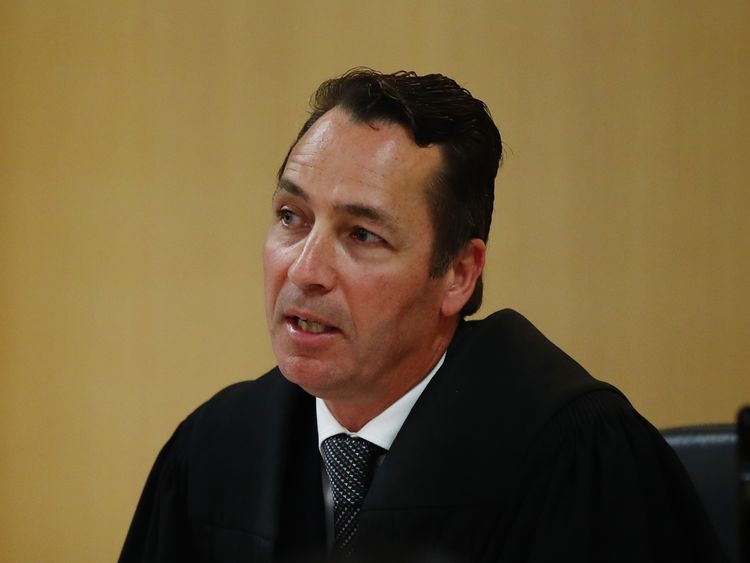 "All of us hope that justice for Grace is fair, swift and ultimately brings you some peace.
"That will not be happening today, there will be no judgement today. It is important there is no judgement today.
"There will be in all likelihood a number of procedural issues we need to deal with today.
"Those are all part and parcel of a process that has judgement as its end goal, not its starting point."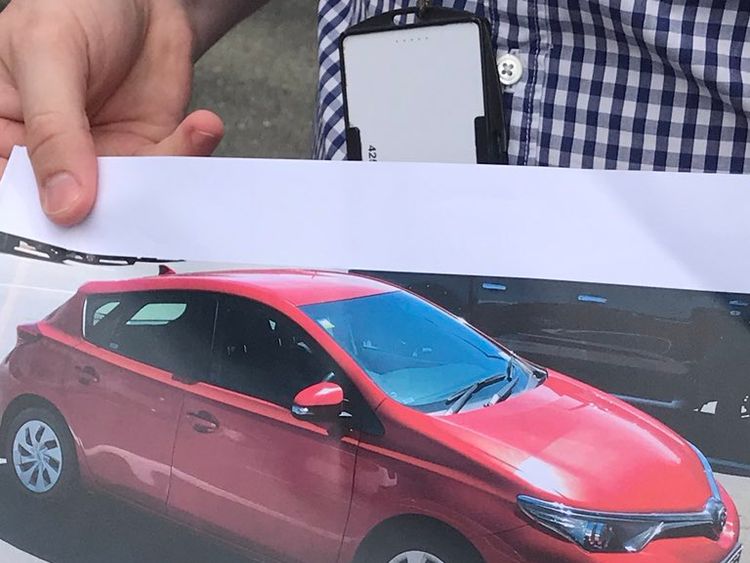 The suspect stood dressed in a blue boiler suit and was told he was being remanded in custody until his next appearance on 23 January.
As the accused was walked out of court, a person in the public gallery yelled: "Scumbag".
Ms Millane's death comes just weeks after she had left her home in Wickford, Essex, to see the world.
After more than a month in South America, she had arrived in New Zealand's largest city, Auckland, on 20 November.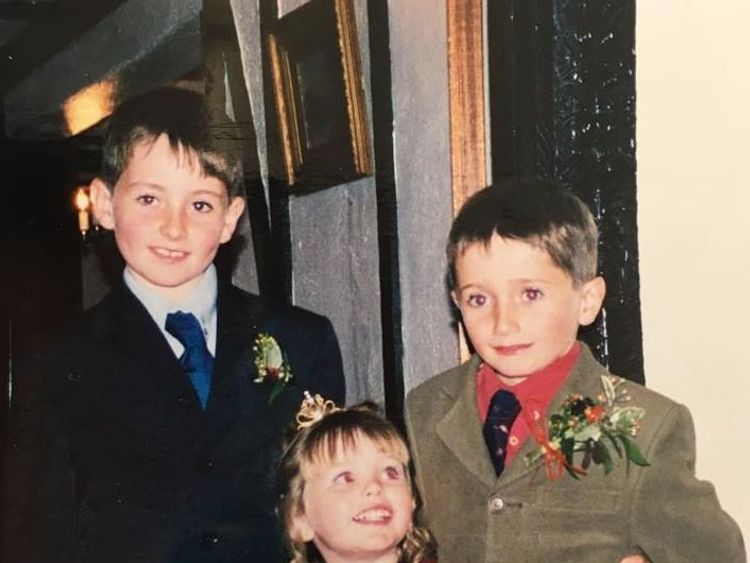 She was last seen entering a central city hotel with a man more than a week ago and police were called after her regular pattern of communication with family was stopped.
Detectives have released images of a red Toyota Corolla hatchback and have asked anyone who saw the vehicle on Monday 3 December between 6.30am and 9.30am to contact them.
The car was rented in central Auckland on Sunday and later found in Taupo, in the centre of the North Island.
Saudi Arabia 'wants to avoid war with Iran at all costs' | World News

Saudi Arabia's foreign minister has told Sky News his country wants to avoid war with Iran at all costs.
Adel Al-Jubeir denied suggestions by Iran that Saudi Arabia was trying to provoke a war.
He said: "That is ridiculous. We have made it clear and so has the US. The escalation has come from the Iranian side with their aggressive behaviour.
"We are trying to avoid a war at all costs. We are consulting with our friends and allies to see what options and steps can be taken.
"Iran has to understand that its aggressive behaviour cannot be sustained."
He said that tougher sanctions on Iran would be implemented and added: "The burden is on Iran to reduce its aggression and act like a normal country."
The US was considering a response to an Iranian missile strike that brought down a US Navy drone over the Strait of Hormuz.
Mr Al Jubeir said: "Closing the Strait of Hormuz is going to generate a very, very strong reaction.
"When you interfere with international shipping it has an impact on the supply of energy, it has an impact on the price of oil which has an impact on the world economy."
More follows…
Philippe Zdar: French DJ and producer dies after falling from Paris window | World News
French producer and DJ Philippe "Zdar" Cerboneschi has died after accidentally falling from a building in Paris, his agent has said.
Zdar, 50, who is legendary on the electronic music scene, made up one half of music duo Cassius with fellow producer Hubert Blanc-Francard.
The duo were set to release a new album on Friday.
In the early 90s, Zdar also partnered with Etienne de Crécy to form Motorbass, which released one album, Pansoul.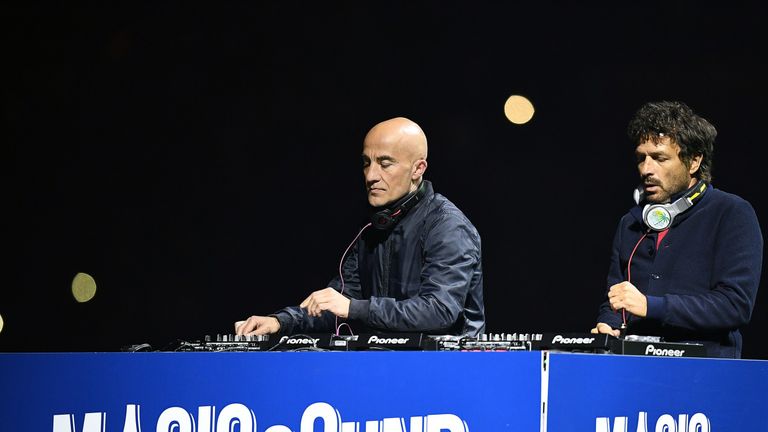 Zdar has also lent his producing talents to other artists throughout the years.
He produced and mixed the critically acclaimed Wolfgang Amadeus Phoenix album for French indie-rock band Phoenix in 2009, and more recently worked on the upcoming album, A Bathful of Ecstasy, for Hot Chip.
Other collaborations include Kanye West, Robyn, Franz Ferdinand, The Rapture and Cat Power.
Musicians, DJs and producers led the tributes online to the French touch pioneer on Thursday.
Franz Ferdinand frontman Alex Kapranos said he was "totally devastated" and was "unable to process" the news.
He later added: "Philippe Zdar was a great inspiration, both as a producer, but particularly as a good man and friend."
"His taste was impeccable and is heard on everything he worked on.
"I will miss him terribly."
Shocked by the passing of Philippe Zdar. an incredible career and legacy. His work in the early days with Le Funk Mob and Etienne de Crecy gave French electronic music a gold standard that fulfilled its promise through Cassius, Daft Punk and beyond . RIP to the Motorbass

— Gilles Peterson (@gillespeterson) June 20, 2019
RIP Philippe Zdar, a visionary and tectonic force who shaped the geography of modern dance music. I am so sorry to the many friends who mourn his sudden and terrible loss tonight.

— THE BLACK MADONNA (@blackmadonnachi) June 20, 2019
Meanwhile, Phoenix simply shared a blacked-out post on Instagram.
Calvin Harris paid tribute to "an unbelievably lovely man with an incredible legacy", while The Black Madonna described the Frenchman as a "visionary and tectonic force who shaped the geography of modern dance music".
Awful news about Phillipe Zdar, what an unbelievably lovely man with an incredible legacy. I was mesmerized by this record as a 15 year old https://t.co/H79OZ19Nxq

— Calvin Harris (@CalvinHarris) June 20, 2019
Philippe Zdar was a great inspiration, both as a producer, but particularly as a good man and friend.

His taste was impeccable and is heard on everything he worked on.

He had a huge joy for life, generosity and passion.

I will miss him terribly.

— Αλεξ Καπράνος (@alkapranos) June 20, 2019
Hot Chip said the group was "stunned and immensely sad" upon hearing the news of the producer's death.
"He was a kind, open and endlessly enthusiastic man who brought happiness to everyone around him."
"Au revoir Philippe, et merci," the group said.
Spy satellite images reveal Himalayan glaciers are shrinking fast | Science & Tech News
Himalayan glaciers are now melting twice as fast as they were before the turn of the century, Cold War-era spy satellite images have revealed.
The melting of ice in the Asian mountain range, which includes Mount Everest, has doubled during the last 40 years, according to a new study by scientists.
The team, from Columbia University's Earth Institute, compared US spy satellite images from the mid-1970s with modern satellite data.
They examined 650 glaciers spanning 2000km (1,243 miles) across India, China, Nepal and Bhutan.
Analysis showed glaciers have been shrinking by almost half a metre each year since 2000 – twice the amount lost every year between 1975 to 2000.
More than a quarter of the ice that was present in 1975 has vanished during the last four decades.
"This is the clearest picture yet of how fast Himalayan glaciers are melting over this time interval, and why," said lead author Joshua Maurer, from Columbia University's Lamont-Doherty Earth Observatory in New York.
Recent yearly losses have averaged about 8 billion tonnes of water – the equivalent of 3.2 million Olympic-size swimming pools, he said.
Though temperatures vary from place to place, average temperatures were one degree Celsius (1.8F) higher between 2000 to 2016 than they were between 1975 and 2000.
As well as rising temperatures, other causes included reduced rainfall and the burning of fossil fuels as soot landing in the region absorbs sunlight and speeds up melting.
"It shows how endangered [the Himalayas] are if climate change continues at the same pace in the coming decades," said Etienne Berthier, a glaciologist at France's Laboratory for Studies in Geophysics and Spatial Oceanography, who was not involved in the study.
The study has been published in the journal Science Advances.