Former prisoners of rebels in Yemen have revealed the torture they suffered at the hands of their captors, including being burned with acid, beaten and hung by their wrists for weeks on end.
The accounts of brutality have emerged as UN-backed peace talks got under way in Sweden between the Houthi rebels and the Yemeni government.
As a confidence-building move, the two sides have agreed to release thousands of prisoners, although the details have still to be hammered out.
However, while captives of the government side are mostly Houthi fighters, the rebels' prisoners are largely civilians, detained in sweeps aimed at suppressing opposition and gaining hostages who could be traded for ransom or exchange.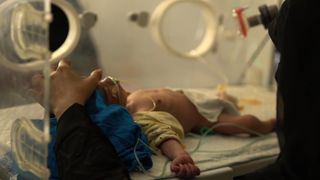 More than 18,000 prisoners have been jailed by the Houthis in the last four years, according to the Abductees' Mothers Union, an association of female relatives of detainees, which has also documented a thousand cases of torture.
The group says at least 126 prisoners have died as a result of torture since the Houthis took over the Yemeni capital, Sanaa, in late 2014.
Houthi leaders have previously denied that they engage in torture.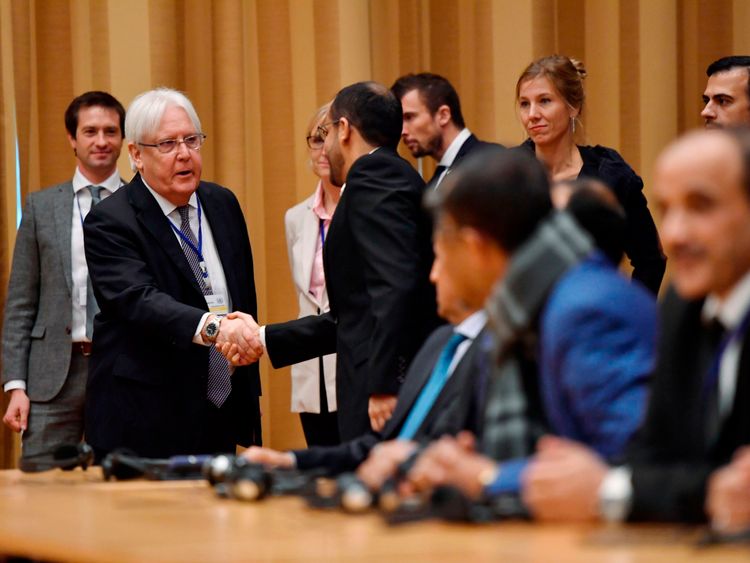 Amnesty International says that "horrific human rights abuses, as well as war crimes, are being committed throughout the country by all parties to the conflict".
However, much of the international condemnation of Yemen's bloody civil war has centred on abuses carried out by the US-backed and Saudi-led military coalition fighting on the side of the Yemeni government.
One of those tortured by Houthi fighters was a hospital medic, Farouk Baakar, who was detained for treating an "enemy" of the rebels, who had been left for dead.
He spent 18 months in rebel prisons, where he says he was burned, beaten an chained to the ceiling by his wrists for 50 days, according to an AP investigation that revealed the torture.
Another former prisoner, a school teacher told how he had been held for nearly five months in an underground cell, during which he was blindfolded the entire time.
He kept count of the days by following the Muslim calls to prayer.
Throughout his detention, he said, his jailers beat him with iron rods and told him he was going to die.
"Prepare your will," he said they told him.
The conflict has claimed tens of thousands of lives and led to a humanitarian crisis that has pushed millions to the brink of starvation.
A Saudi-led Arab coalition intervened in 2015 to restore a government ousted by the Iranian-backed Houthi movement.
NASA invites Stephen Curry to tour its lunar lab after NBA star claims moon landings were faked
NASA has offered a top US basketball player a tour of its lunar lab after he claimed the moon landings were faked.
Stephen Curry, regarded by many as one of the best shooters in NBA history, made the comments in the Winging It podcast on Monday.
During the episode, Curry's teammate Andre Iguodala asked the basketball player and presenters Vince Carter and Kent Bazemore if they believed the moon landings were real.
All three of them replied "no".
In an apparent reference to Men In Black-style secret agents, Curry added: "They're going to come and get us.
"Sorry I don't want to start conspiracies."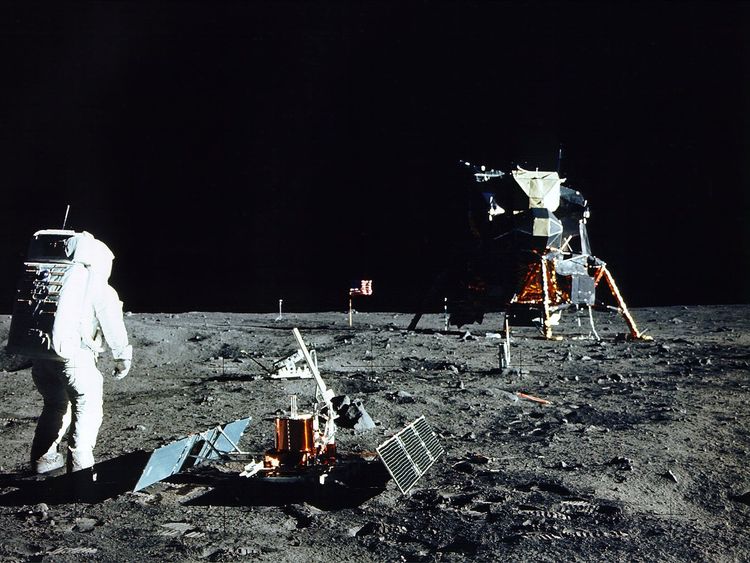 Another guest on the show Annie Finberg, a digital content coordinator for the Atlanta Hawks basketball team, then asked him to clarify.
Curry, who plays for the Golden State Warriors, confirmed that he did not believe the US had ever landed on the moon.
The group then had a short discussion about popular conspiracy theories, including one that the film director Stanley Kubrick staged the whole thing.
NASA in fact led six missions that put 12 astronauts on the moon between 1969 and 1972.
Allard Beutel, a spokesman from the space agency, told the New York Times: "We'd love for Mr Curry to tour the lunar lab at our Johnson Space Center in Houston, perhaps the next time the Warriors are in town to play the Rockets.
"We have hundreds of pounds of moon rocks stored there, and the Apollo mission control.
"During his visit, he can see firsthand what we did 50 years ago, as well as what we're doing now to go back to the moon in the coming years, but this time to stay."
Curry is far from alone when it comes to denying the legitimacy of the moon landings.
DIY SOS presenter Nick Knowles shocked viewers of I'm A Celebrity… Get Me Out Of Here! when he claimed the lunar expeditions were faked.
EU risks bank crisis from 'no-deal' Brexit, say UK officials
UK officials have been warning EU27 nations that a "no-deal" Brexit places a high risk of financial disruption to their banks, Sky News understands.
It forms part of a move seen by some close observers as a perceived form of attempted leverage over the Brexit negotiation.
Dozens of banks, including some of Europe's biggest in Germany and France, have complex outstanding financial contracts, known as derivatives, notionally worth tens of trillions of pounds, operated through the City of London.
The bulk of them will mature after March 2019.
Sky sources say that the names of specific EU mega-banks especially exposed to and reliant on UK cleared derivatives have been mentioned in discussions.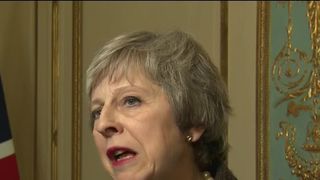 Last month, the Bank of England warned there was high risk of disruption to the EU financial system from both "cleared" and "uncleared" derivatives markets, while it said risks to the UK itself were low and declining.
The European Commission has acted on some concerns to say it will temporarily continue to recognise UK "central counterparties" even after a no-deal Brexit.
But officials have warned that the lack of detail means that contracts need to be closed or transferred from the UK before March 2019, a process that needs to start this month, now that the deal has not passed the House of Commons.
Furthermore, the European Commission indicated to the Bank of England that risks from "uncleared" derivatives would not be dealt with at EU level, and was being left to individual EU nations to handle.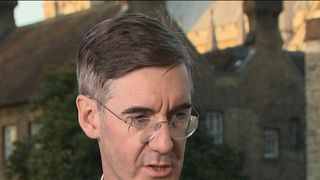 In a recent report, the Bank of England concluded: "The movement of a large volume of contracts in a short time frame would be costly to, and disrupt the derivatives positions of, EU businesses and could strain capacity in the derivatives market."
An EU source told Sky News: "We have not dealt with it yet but we have the mechanisms."
The European Commission is waiting to ramp up no-deal preparations at the EU summit this week.
Sky News understands an emergency implementing act is being prepared for the EU Council and Parliament to consider as soon as next week.
One dead in French Christmas market shooting

One person has died and three people are seriously injured after shots were fired at a Christmas market in Strasbourg.
Just after 7pm on Tuesday gun shots were heard at the market in Place Kleber, in the centre of the city in eastern France.
Police armed with machine guns were seen running into the square moments later and it was evacuated.
Emmanuel Foulon, a press officer for the European Parliament, which is based in the city, said there was panic and everyone got to the ground in restaurants around the square.
More follows…