New Zealand police have 'grave fears' for missing British backpacker
New Zealand police say they "hold grave fears" for the safety of a British backpacker who is missing in the country.
Grace Millane, who turned 22 on Sunday, was last seen entering the CityLife hotel in Auckland at 9:41pm on Saturday 1 December.
Detective Inspector Scott Beard from Auckland Police was unable to confirm on Friday if Ms Millane left the hotel.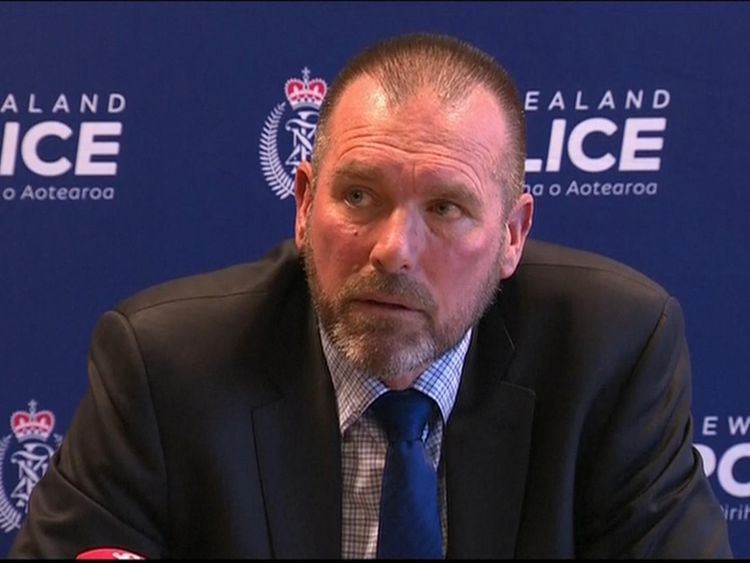 He said: "As part of our investigation we have reviewed hours and hours of CCTV footage and this will continue throughout the weekend."
DI Beard added that Ms Millane from Wickford, Essex, was with a male companion when she entered the hotel.
He continued: "Police have identified this man and he has been spoken to.
"Through our investigations we have also identified a location of interest as an apartment in the CityLife hotel in Queen Street.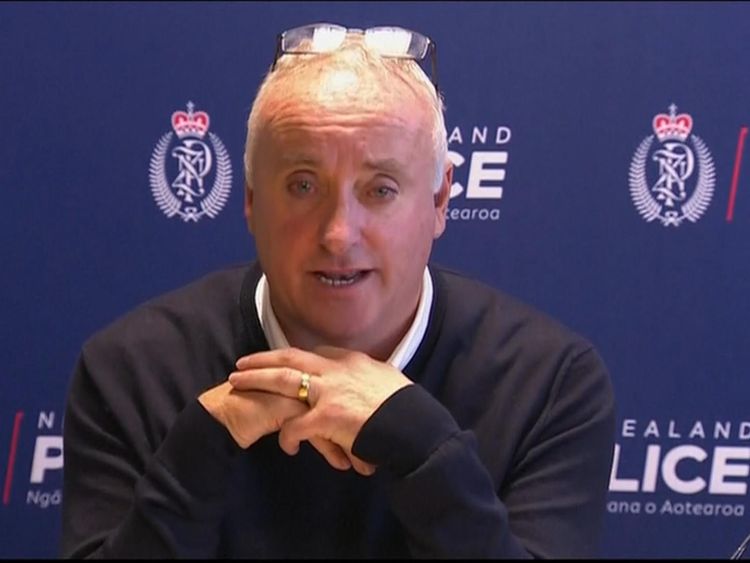 "We are conducting a scene examination at this address."
The police officer said the man is not in custody but is a person of interest in the case.
He said there is no evidence of foul play and that Ms Milane is still being treated as missing, but added: "At this point we hold grave concerns for her safety."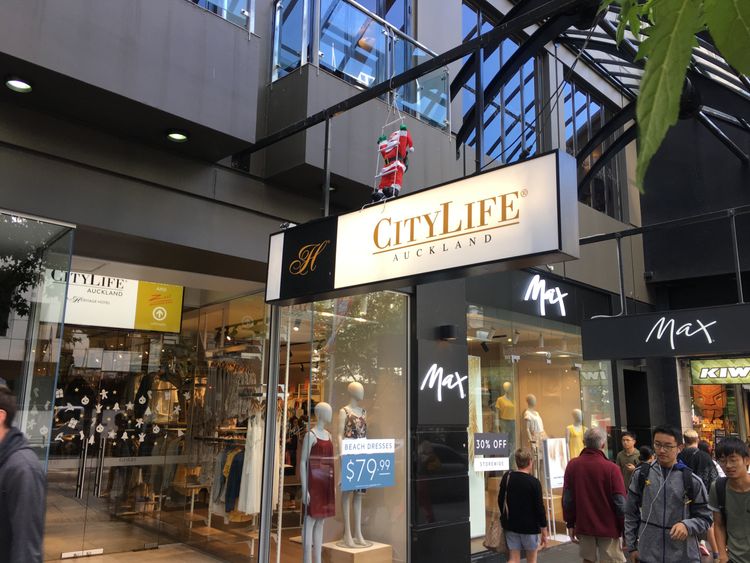 DI Beard would not confirm reports she had been using the dating app Tinder while in Auckland.
Ms Millane's father David has flown out to New Zealand amid the investigation into her disappearance.
He told reporters: "Grace is a lovely, outgoing, fun-loving, family-orientated daughter.
"Grace has never been out of contact for this amount of time.
He added that Ms Millane had been in Peru in South America before arriving in New Zealand alone as part of a year of travelling.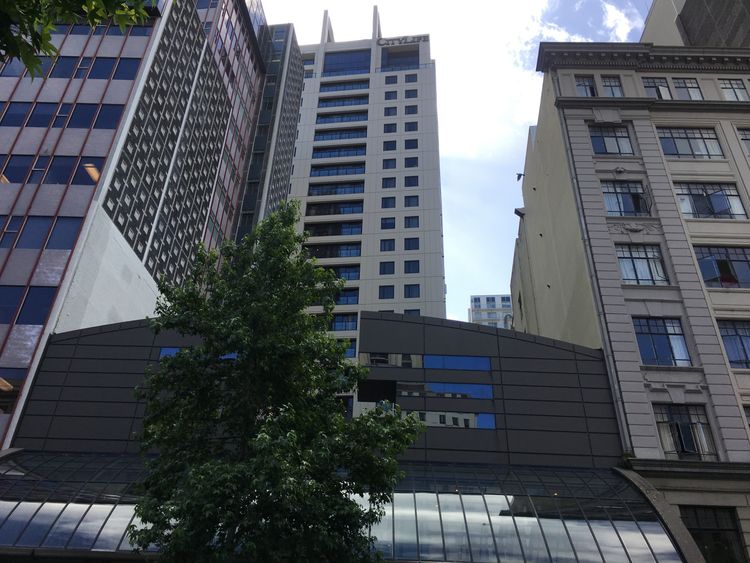 She was staying at the Base Backpackers hostel in central Auckland before her disappearance.
Mr Millane continued: "She had been bombarding us with numerous photographs and messages of her adventures.
"We are all extremely upset and it is very difficult at this time to explain the range of emotions we are going through."
New Zealand police have released a CCTV image of Ms Millane entering the SkyCity entertainment complex at around 7:15pm on Saturday.
She was wearing a black dress and what was believed to be white Converse trainers.
A number of unconfirmed sightings have been reported to officers.
Manhunt as murderer who killed his mother on the run in Bosnia | World News

An "armed and dangerous" man is on the run in Bosnia after killing two people.
Police are looking for Eden Gacic who is suspected of killing a grocery shop owner new Konjic, a week ago, and shooting a policeman on Saturday in Suhodol.
Gacic, 42, has previously served two prison terms for murder and was released in 2017, after serving two-thirds of his 20 year sentence.
He was convicted then of killing his mother, and a man who served with a battalion of Muslim volunteers during the 1992-95 war in Bosnia.
According to Bosnian media, Gacic served in the same unit as the man he killed, which fought alongside Bosnian army soldiers under the country's wartime Muslim-led government.
Aljosa Campara, the country's interior minister, said: "We are checking any information we get. All police agencies have been engaged.
"We are doing all we can to protect the citizens."
Police said 1,200 officers have been deployed in the manhunt and they are prepared to ask the army to step in if necessary.
Heavy snow has made the search in mountainous regions more difficult.
Bosnians have expressed fears about the gunman on the loose.
One villager in Suhodol admitted people may flee, saying: "Of course I am scared, I won't just sit here and wait for him to kill me."
Thailand election: Princess banned from standing days after becoming a candidate | World News
A Thai princess has been banned from standing in elections next month three days after she announced her candidacy.
Princess Ubolratana Rajakanya Sirivadhana Barnavadi has been disqualified from standing for the Thai Raksa Chart party in the 24 March ballot by the country's election commission.
The sister of King Maha Vajiralongkorn shocked Thailand on Friday when she announced she would be a candidate.
The 67-year-old princess, the eldest child of Thailand's beloved late king Bhumibol Adulyadej, has starred in several soap operas and films.
She would have become the first member of the Thai royal family, which has always kept itself above politics, to enter the fray.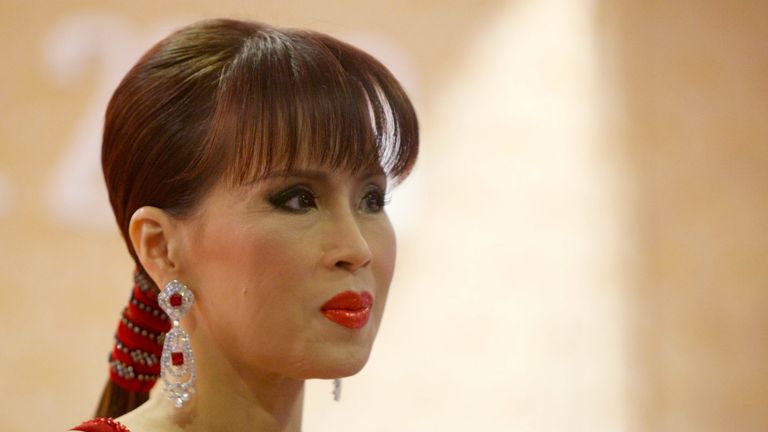 But her hopes were quickly dashed by her brother, King Maha Vajiralongkorn, who declared later that day that her candidacy was "inappropriate" and unconstitutional.
The word of the monarch carries much weight in Thailand, where the royal family is revered as semi-divine, and it was no surprise that election officials chose to endorse his view.
The Thai Raksa Chart party, which she was planning to run for, is loyal to ousted prime minister Thaksin Shinawatra, whose allies have won every national election since 2001.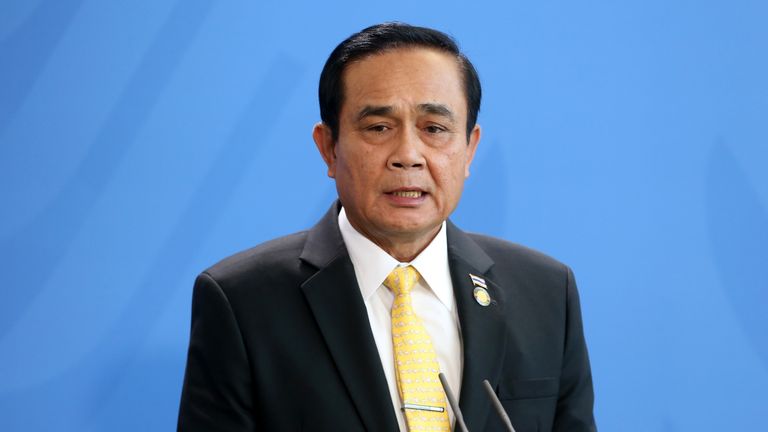 The populist party is attempting to defeat Prayuth Chan-ocha, leader of Thailand's military junta, in the polls.
By nominating Princess Ubolratana Rajakanya Sirivadhana Barnavadi, it was hoping to tap into the pro-royal sentiment of the people.
Whilst its plan has been foiled, it may still benefit, according to Anusorn Unno, dean of the faculty of sociology and anthropology at Thammasat University.
"For Thai Raksa Chart supporters, this has created more sympathy to the party … These would see the party as a victim in this situation," he said.
But he warned that Thaksin's opponents are also likely to be motivated by what they will see as an attempt to manipulate the monarchy.
It will be the first election since a pro-royalist military coup in 2014 overthrew the remnants of a government that had been led by Thaksin's sister Yingluck.
UK and Bulgaria examine whether 2015 poisoning has links to Salisbury attack | UK News
The UK and Bulgaria are investigating possible connections between the Salisbury nerve agent attack and a 2015 poisoning in Bulgaria.
One of the three Russian suspects linked to the poisoning of ex-Russian spy Sergei Skripal is alleged to have been involved in the poisoning of the Bulgarian owner of an arms factory three years earlier.
Russian citizen Sergei Fedotov made three trips to Bulgaria in 2015 – including once in April, which is when Emilian Gebrev was poisoned, Bulgarian chief prosecutor Sotir Tsatsarov said.
Mr Gebrev survived the attack, but a Finnish laboratory has been unable to identify the poison that was used.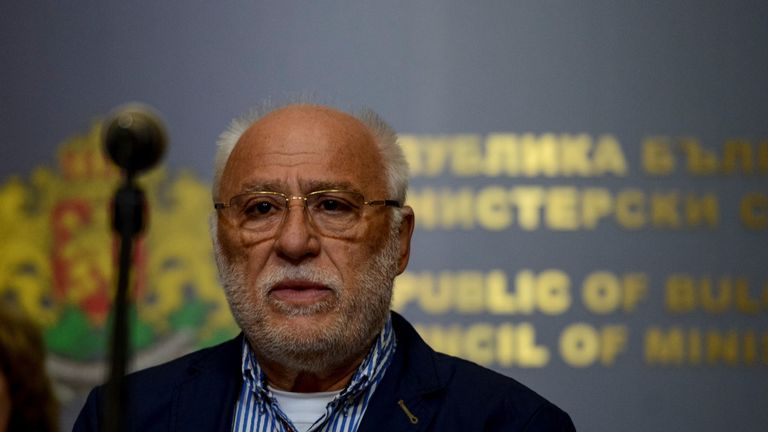 Britain's ambassador to Sofia, Emma Hopkins, said she had discussed the possible poisoning of Mr Gebrev in a meeting with Bulgarian Prime Minister Boyko Borrissov.
She told reporters on Monday: "We are working in a joint team and a close partnership, and we are going to find out the facts in this case.
"All questions about the national security of the UK and Bulgaria are of paramount importance to us, and we will continue this investigation even after Brexit."
Investigative group Bellingcat said Fedotov was also suspected of being involved in the novichok nerve agent poisoning of Mr Skripal and his daughter Yulia in Salisbury last year.
Fedotov is said to have arrived in the UK two days before the March 2018 attack, on the same day as the two suspected attackers.
"Significant" data had been gathered on Fedotov's trips to Bulgaria as part of an investigation into the poisoning, Mr Tsatsarov added.
He said: "We are establishing all moments while he was on Bulgarian territory, the hotels, the vehicles he used, contacts with Bulgarian citizens.
"Since then, we have been working in full co-operation and co-ordination with the British services.
"They have full access to all documents and all the materials in the case and the results of all investigative actions."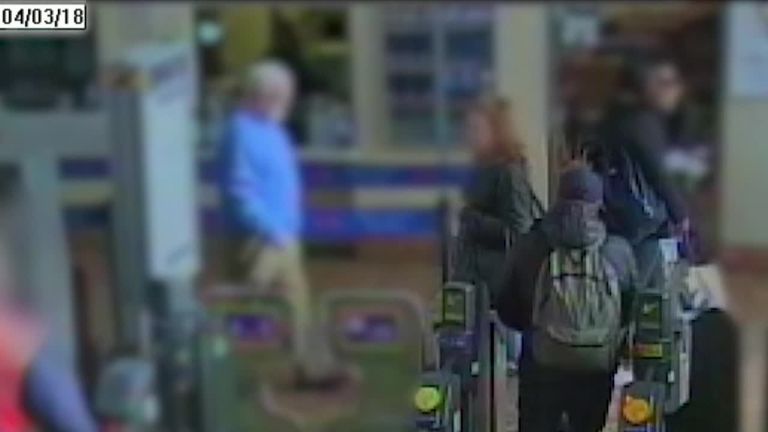 Mr Tsatsarov said that Mr Gebrev had written to him in October to say he had reason to suspect he may have been poisoned by a substance from the same family as novichok.
However, he acknowledged there was no scientific evidence to back his claims.
Blood and urine tests confirmed the presence of organophosphorus compounds in Mr Gebrev's system, which are used in some pesticides.
Mr Gebrev's condition improved and he was discharged from hospital a month later.
Laboratories previously confirmed that novichok was used in the Salisbury poisonings, with the Skripals surviving after weeks in hospital.
UK officials have blamed the attack on the Russian military agency GRU and charged two Russian suspects, who went by the names Alexander Petrov and Ruslan Boshirov.
Russian authorities have denied involvement and Moscow refused to extradite the men to the UK.