The latest selling storm to hit world stock markets has petered out after the FTSE 100 suffered its biggest percentage fall since the day after the Brexit referendum.
Asian indices were mostly in positive territory on Friday after a calmer end to trading in New York, while the FTSE opened was 1.5% up in early deals – recovering some of the previous day's 3.2% loss.
Investors took fright when it emerged the chief financial officer at Chinese telecoms giant Huawei had been arrested at the request of the country's trade war foe, the United States.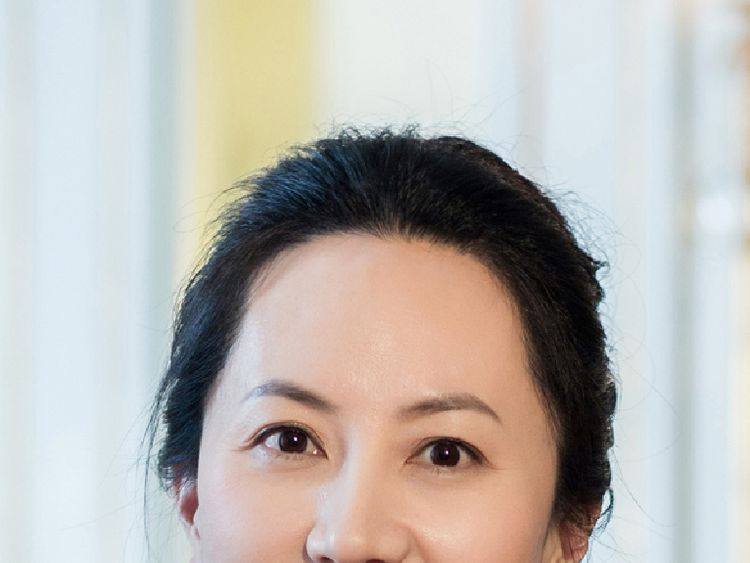 Meng Wanzhou faces extradition from Canada over allegations the global firm broke US sanctions against Iran though a bail hearing was set for later on Friday.
Her detention exacerbated fears that a ceasefire in the trade war agreed between Donald Trump and his Chinese counterpart Xi Jinping at the G20 summit last weekend was not the breakthrough the market had originally thought.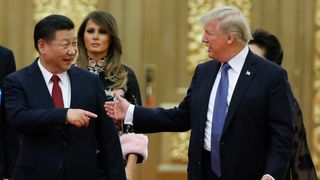 :: 'Bad Trump' to blame as global markets tumble
Add to that issue concerns about the US economy and a recent slump in oil costs – with the OPEC cartel failing to agree production cuts to boost prices – there is a toxic cocktail of factors for investors to consider.
Following the share bloodbath across Europe, the Dow Jones ended Thursday trading just 0.3% lower on Wall Street after an initial heavy sell-off of almost 800 points while the tech-dominated Nasdaq also fought back to close the session slightly up.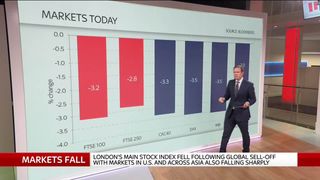 Hong Kong's Hand Seng, the Shanghai Composite and the Nikkei in Tokyo were all up – but not by much – on the final day of the trading week.
The FTSE's gains were tempered by some retail negativity after a pre-AGM statement from the owner of Primark reported "negative" like-for-like store sales in November.
Associated British Foods led the fallers – down 2.1%. Other stock markets in Europe were also seeing tentative gains following Thursday's rout.
Providing some of the market support were hopes the US Central Bank will react to growing fears of a US recession by not raising interest rates as much next year as previously indicated.
Ahead of a key US jobs report on Friday, which was forecast to show steady but not spectacular hiring and wage growth, a report in the Wall Street Journal said the bank was planning a "wait-and-see approach".
Rising rates make it more expensive to borrow to invest and it has been a core reason behind selling on world markets this year following a gradual end to post-crisis central bank stimulus.
Analyst Neil Innes, head of Asia-Pacific trade at OANDA, suggested markets may have overreacted this week.
He told the AP news agency: "The Huawei headline could not have come at a worse time, with the market reeling as confusion reigned over the G20 fallout.
"But when you laminate trade war issues with observed dovish shifts from major central banks, it merely adds a whole new level of unwanted confusion entering year-end."
He added: "I'm trying to suggest… we were going through a market-driven event rather than a meaningful shift to the dark economic side that had all the doom and 'gloomers' coming out of their caves this week."
NASA invites Stephen Curry to tour its lunar lab after NBA star claims moon landings were faked
NASA has offered a top US basketball player a tour of its lunar lab after he claimed the moon landings were faked.
Stephen Curry, regarded by many as one of the best shooters in NBA history, made the comments in the Winging It podcast on Monday.
During the episode, Curry's teammate Andre Iguodala asked the basketball player and presenters Vince Carter and Kent Bazemore if they believed the moon landings were real.
All three of them replied "no".
In an apparent reference to Men In Black-style secret agents, Curry added: "They're going to come and get us.
"Sorry I don't want to start conspiracies."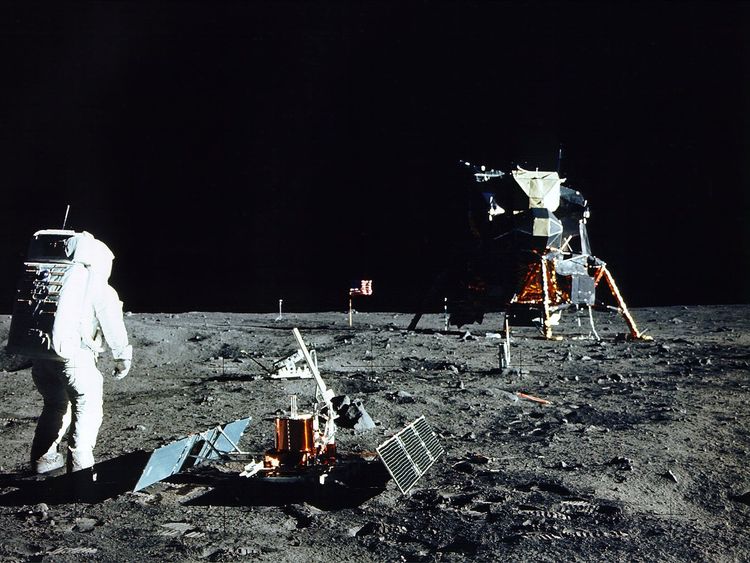 Another guest on the show Annie Finberg, a digital content coordinator for the Atlanta Hawks basketball team, then asked him to clarify.
Curry, who plays for the Golden State Warriors, confirmed that he did not believe the US had ever landed on the moon.
The group then had a short discussion about popular conspiracy theories, including one that the film director Stanley Kubrick staged the whole thing.
NASA in fact led six missions that put 12 astronauts on the moon between 1969 and 1972.
Allard Beutel, a spokesman from the space agency, told the New York Times: "We'd love for Mr Curry to tour the lunar lab at our Johnson Space Center in Houston, perhaps the next time the Warriors are in town to play the Rockets.
"We have hundreds of pounds of moon rocks stored there, and the Apollo mission control.
"During his visit, he can see firsthand what we did 50 years ago, as well as what we're doing now to go back to the moon in the coming years, but this time to stay."
Curry is far from alone when it comes to denying the legitimacy of the moon landings.
DIY SOS presenter Nick Knowles shocked viewers of I'm A Celebrity… Get Me Out Of Here! when he claimed the lunar expeditions were faked.
EU risks bank crisis from 'no-deal' Brexit, say UK officials
UK officials have been warning EU27 nations that a "no-deal" Brexit places a high risk of financial disruption to their banks, Sky News understands.
It forms part of a move seen by some close observers as a perceived form of attempted leverage over the Brexit negotiation.
Dozens of banks, including some of Europe's biggest in Germany and France, have complex outstanding financial contracts, known as derivatives, notionally worth tens of trillions of pounds, operated through the City of London.
The bulk of them will mature after March 2019.
Sky sources say that the names of specific EU mega-banks especially exposed to and reliant on UK cleared derivatives have been mentioned in discussions.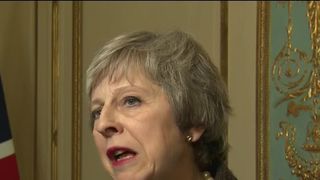 Last month, the Bank of England warned there was high risk of disruption to the EU financial system from both "cleared" and "uncleared" derivatives markets, while it said risks to the UK itself were low and declining.
The European Commission has acted on some concerns to say it will temporarily continue to recognise UK "central counterparties" even after a no-deal Brexit.
But officials have warned that the lack of detail means that contracts need to be closed or transferred from the UK before March 2019, a process that needs to start this month, now that the deal has not passed the House of Commons.
Furthermore, the European Commission indicated to the Bank of England that risks from "uncleared" derivatives would not be dealt with at EU level, and was being left to individual EU nations to handle.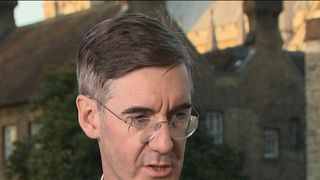 In a recent report, the Bank of England concluded: "The movement of a large volume of contracts in a short time frame would be costly to, and disrupt the derivatives positions of, EU businesses and could strain capacity in the derivatives market."
An EU source told Sky News: "We have not dealt with it yet but we have the mechanisms."
The European Commission is waiting to ramp up no-deal preparations at the EU summit this week.
Sky News understands an emergency implementing act is being prepared for the EU Council and Parliament to consider as soon as next week.
One dead in French Christmas market shooting

One person has died and three people are seriously injured after shots were fired at a Christmas market in Strasbourg.
Just after 7pm on Tuesday gun shots were heard at the market in Place Kleber, in the centre of the city in eastern France.
Police armed with machine guns were seen running into the square moments later and it was evacuated.
Emmanuel Foulon, a press officer for the European Parliament, which is based in the city, said there was panic and everyone got to the ground in restaurants around the square.
More follows…