Body of second British woman to go missing in Jamaica is found by the road
The body of a second British woman to go missing in Jamaica has been found as police investigate three murders in two weeks.
Barbara Findley, who moved to Jamaica from Kensington five years ago, was reported missing at the end of November.
Police found her body on the side of a road on Wednesday, according to The Times.
Ms Findley, who described herself as a photographer and stylist, was found by a car wash manager in woodland not far from her home.
She is understood to have one daughter, who lives in Britain.
It comes soon after the disappearance of Karen Cleary, a 44-year-old woman from London who was in Jamaica building her dream home.
A man who claimed to be her partner, Andy Kane, travelled to the island to help police find her, and said her body had been found in the garden of her home in St Mary.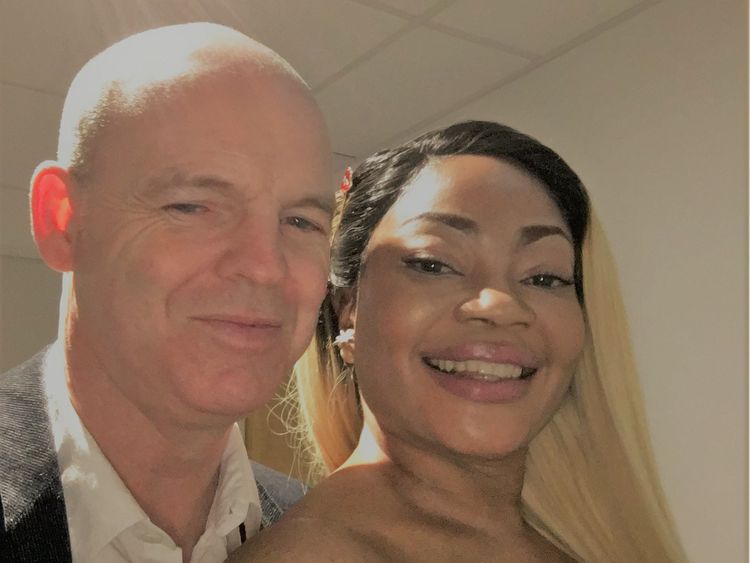 Now, Ken Brown, who says he is Karen Cleary's husband, says a man has confessed to her murder and has led police to the grave he dug.
Mr Brown – who says Mr Kane was just a friend of Ms Cleary – said: "I am just devastated. She was building a dream home, we had planned this wonderful life together.
"She was coming back in January and then we were going to go for a big holiday around Thailand – the future was rosy."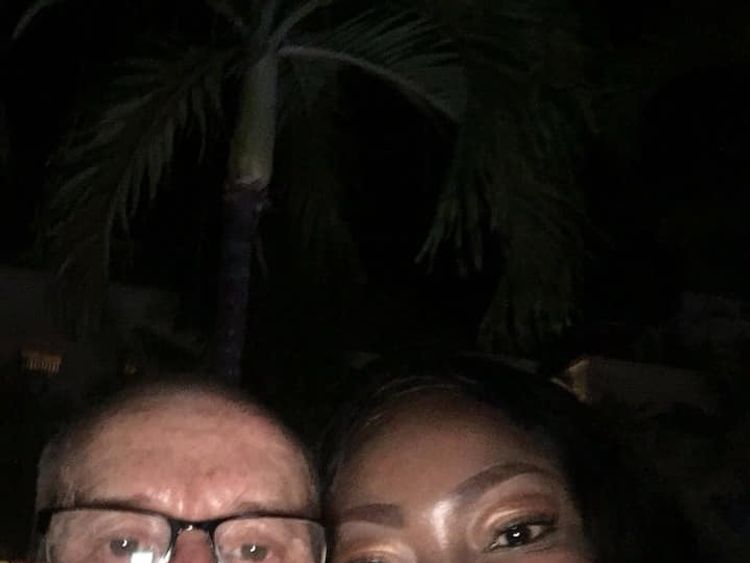 He said the dig to recover her body took several hours, as the killer had buried her deep, put tarpaulin over the body and poured concrete on top.
He claims police told him a confession was vital, because sniffer dogs could never have found her body.
A third woman, Nancy Hardy, 72, from Florida, was also found dead on the island – discovered in a shallow grave in a town near where she lived.
Police identified her body on 29 November.
Her daughter, Chandra Hardy, told the Daily Hampshire Gazette: "She was an extraordinary human being, fiercely independent and truly eccentric."
Two-metre sea level rise would have 'profound impact on humanity' | World News

Global sea levels could rise by more than two metres causing catastrophic consequences for the world, according to a team of scientists.
Such a rise could result in the loss of 1.79 million km2 of land, including critical regions of food production, and the potential displacement of up to 187 million people.
Traditional methods for predicting rising sea levels from the melting ice sheets in Greenland and the Antarctic are based on numerical modelling, but these remain challenging due to changing factors.
A team of international scientists used a technique called structured expert judgement to ask 22 ice sheet experts to estimate plausible ranges for future sea level rises.
They asked them to consider the projected melting of each of the Greenland, West Antarctic and East Antarctic ice sheets under low and high future global temperature rise scenarios.
Lead author professor Jonathan Bamber, from the University of Bristol, said: "Structured expert judgement provides a formal approach for estimating uncertain quantities based on current scientific understanding, and can be useful for estimating quantities that are difficult to model.
"Projections of total global subsequent sea level rise using this method yielded a small but meaningful probability of subsequent sea level rise exceeding two metres by the year 2100 under the high temperature scenario, roughly equivalent to 'business as usual', well above the 'likely' upper limit presented in the Fifth Assessment Report of the Intergovernmental Panel on Climate Change."
Prof Bamber added: "Such a rise in global sea level could result in land loss of 1.79 million km2, including critical regions of food production, and potential displacement of up to 187 million people.
"A subsequent sea level rise of this magnitude would clearly have profound consequences for humanity."
The study is published in the journal Proceedings of the National Academy of Sciences of the United States of America.
:: Sky's Ocean Rescue campaign encourages people to reduce their single-use plastics. You can find out more about the campaign and how to get involved at www.skyoceanrescue.com.
Monks to resurrect 'lost' beer from 12th century – it's 10.8% | World News
Monks at an abbey in Belgium will be brewing beer again after a 200-year break.
The Grimbergen Abbey was ransacked and the brewery smashed in 1795 by French troops and the monks stopped brewing their own beer.
But plans to build a new brewery have been approved and the monks expect to have their first ales by the end of 2020.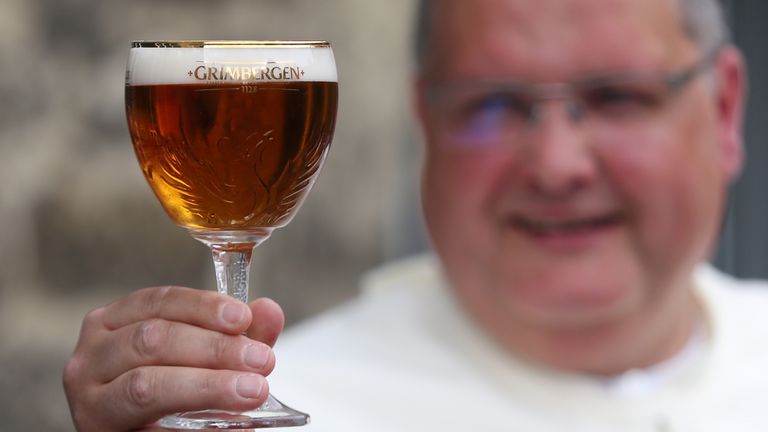 Father Karel Stautemas, one of 11 Norbertine canons living in the abbey, said he wouldn't encourage people to drink too much of the beer, which is 10.8% alcohol by volume.
"One or two is okay," said Grimbergen mayor Chris Selleslagh.
Father Stautemas took a brewing course in Copenhagen and will become one of five or six workers at the new brewery.
"For us, it's important to look to the heritage, to the tradition of the fathers for brewing beer because it was always here," he said.
"Brewing and religious life always came together."
The monks spent four years researching the methods and recipe for the abbey's traditional brew, as it was all thought to have been lost when it was ransacked.
But Father Stautemas told The Guardian no one could read the old books, because they were in old Latin and old Dutch.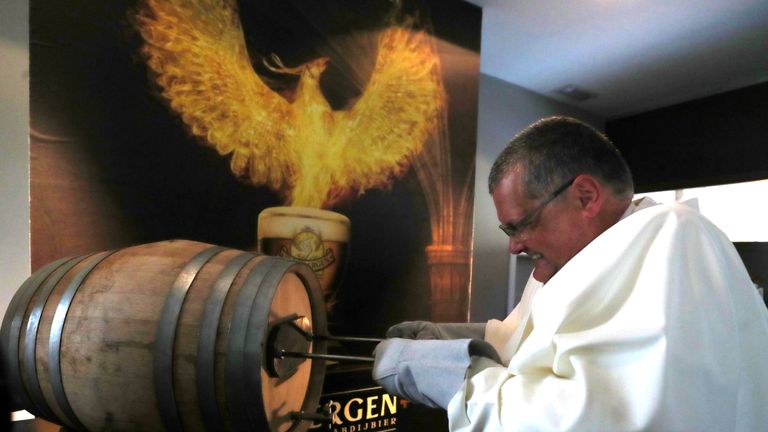 He said: "We've spent hours leafing through the books and have discovered ingredient lists for beers brewed in previous centuries, the hops used, the types of barrels and bottles, and even a list of the actual beers produced centuries ago."
But only some of the same methods and recipes will be transferred, as ale was a "bit tasteless" in those times.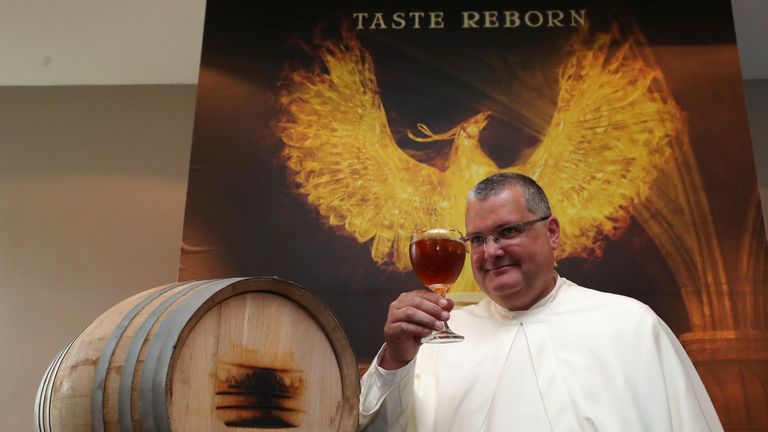 Marc-Antoine Sochon, an expert at Carlsberg who will be the project's brewmaster, said: "We will keep the same yeast, which will bring all the fruitiness and spiciness and we will start to dig into more innovations, such as barrel-ageing, dry-hopping."
The abbey, which was founded in 1128, has been tied to commercial brewers since the 1950s, when brewer Maes asked the monks to use their name and their emblem, the phoenix, on its abbey beer.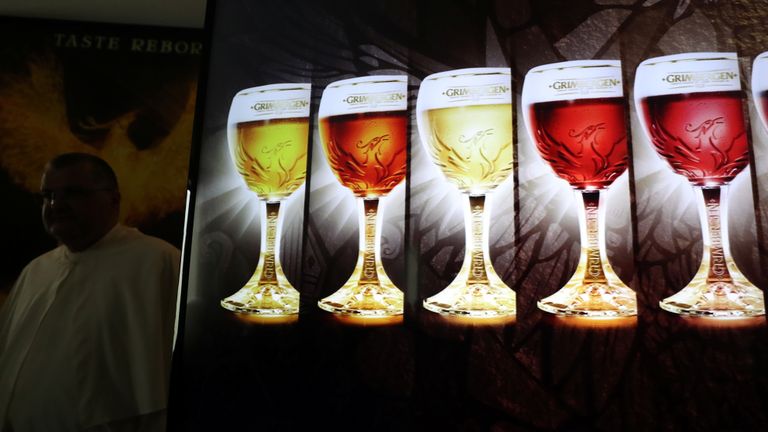 That beer is still manufactured, by Heineken's Alken-Maes for Belgium and Carlsberg for other markets. The abbey earns royalties.
The abbey has planted hops in the garden and plans to also open a visitors centre.
Monks will stick to the Trappist beer maker rules, even though they aren't Trappist, and will brew within the abbey walls, control the brewing and put the profits into maintaining the abbey and supporting charitable causes.
North Korea responds to Joe Biden jibe and calls him 'fool of low IQ' | World News
North Korea has called Joe Biden a "fool of low IQ" and an "imbecile bereft of elementary quality as a human being" after he said Kim Jong Un was a tyrant.
Korean Central News Agency (KCNA) accused Mr Biden of committing an "intolerable and serious politically motivated provocation" against Pyongyang.
It comes after the former vice president accused Donald Trump of cosying up to "dictators and tyrants" like Mr Kim and Russian President Vladimir Putin, during a rally in Philadelphia.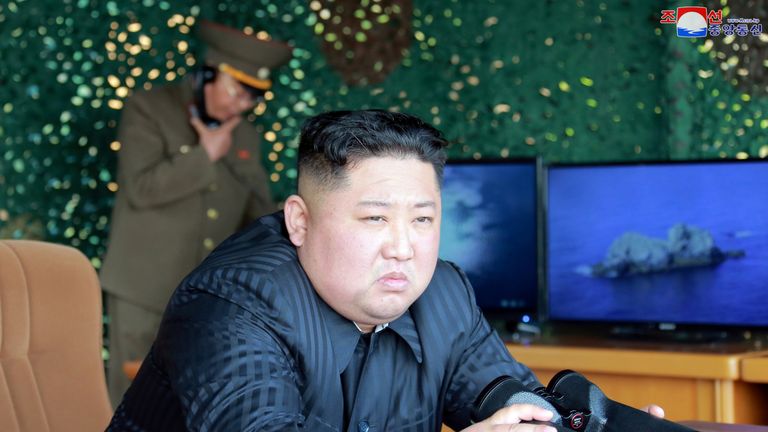 KCNA, the country's official agency, said: "What he uttered is just sophism of an imbecile bereft of elementary quality as a human being, let alone a politician."
It went on to accuse him of being "reckless and senseless" and "seized by ambition for power".
Mr Biden is running in the Democrat race for the 2020 presidential election.
KCNA also mentioned some of Mr Biden's apparent gaffes, including appearing to fall asleep during a speech by Barack Obama when he was president.
The piece said: "It is by no means accidental that here is non-stop comment over his bid for candidacy that he is not worth pinning hope on, backed by the jeer that he is a fool of low IQ.
"Yet he is self-praising himself as being the most popular presidential candidate. This is enough to make a cat laugh."
It's not the first time North Korea has launched interesting insults at its political opponents.
In 2017, Mr Kim called Mr Trump a "mentally deranged US dotard" after the US president said he would "totally destroy North Korea" if forced to defend itself.
The secretive nation is also known to sometimes hurls racist and sexist diatribe, once calling Mr Obama a "monkey" and former South Korean president Park Geun-Hye, the country's first female leader, a "prostitute".