Body of second British woman to go missing in Jamaica is found by the road
The body of a second British woman to go missing in Jamaica has been found as police investigate three murders in two weeks.
Barbara Findley, who moved to Jamaica from Kensington five years ago, was reported missing at the end of November.
Police found her body on the side of a road on Wednesday, according to The Times.
Ms Findley, who described herself as a photographer and stylist, was found by a car wash manager in woodland not far from her home.
She is understood to have one daughter, who lives in Britain.
It comes soon after the disappearance of Karen Cleary, a 44-year-old woman from London who was in Jamaica building her dream home.
A man who claimed to be her partner, Andy Kane, travelled to the island to help police find her, and said her body had been found in the garden of her home in St Mary.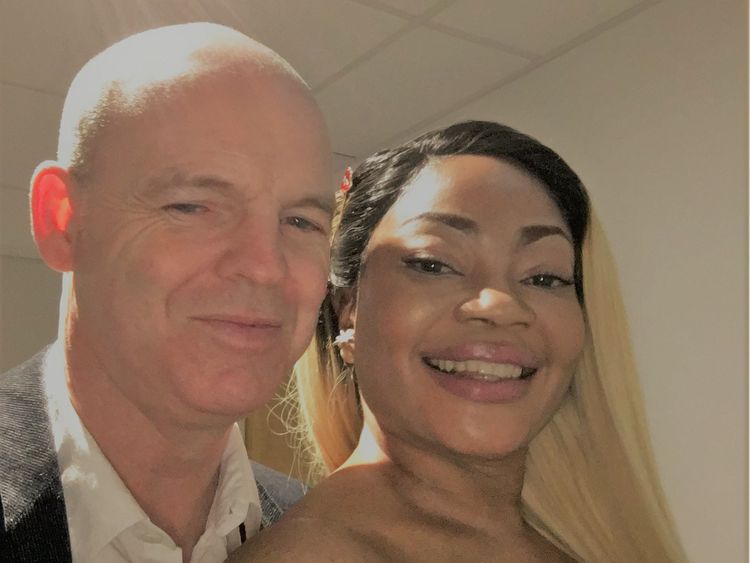 Now, Ken Brown, who says he is Karen Cleary's husband, says a man has confessed to her murder and has led police to the grave he dug.
Mr Brown – who says Mr Kane was just a friend of Ms Cleary – said: "I am just devastated. She was building a dream home, we had planned this wonderful life together.
"She was coming back in January and then we were going to go for a big holiday around Thailand – the future was rosy."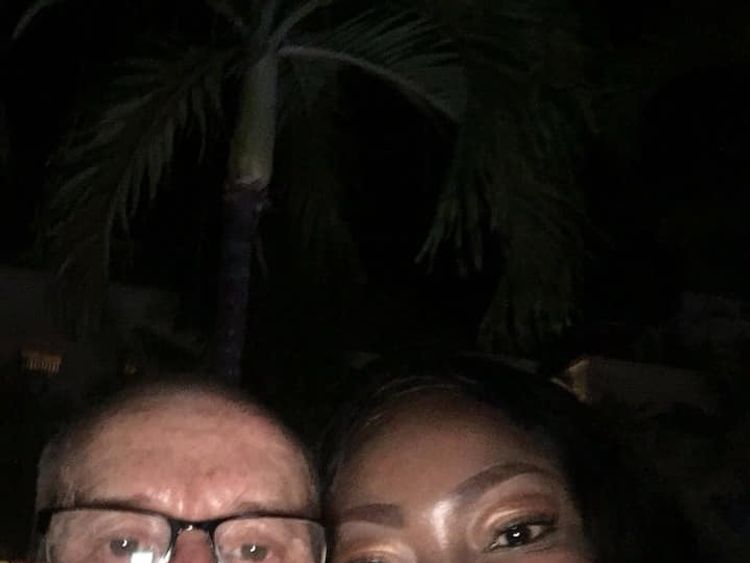 He said the dig to recover her body took several hours, as the killer had buried her deep, put tarpaulin over the body and poured concrete on top.
He claims police told him a confession was vital, because sniffer dogs could never have found her body.
A third woman, Nancy Hardy, 72, from Florida, was also found dead on the island – discovered in a shallow grave in a town near where she lived.
Police identified her body on 29 November.
Her daughter, Chandra Hardy, told the Daily Hampshire Gazette: "She was an extraordinary human being, fiercely independent and truly eccentric."
Donald Trump to sign funding bill and declare national emergency over Mexico border wall | US News
Donald Trump will sign a security funding bill to avert another government shutdown but will also declare a national emergency over the border wall, says the White House.
By declaring such an "executive action", the Republican president is attempting to bypass Congress to get $5.7bn that Democrats in the lower House of Representatives have denied him for his wall along the southern border with Mexico.
So far, in stopping him from getting that money, politicians have blocked Mr Trump from implementing one of his key 2016 campaign pledges.
The border bill, providing more than $300bn for homeland security, does not contain the money Mr Trump demanded for the wall but does contain cash for other border security measures.
The bill would provide $1.37bn to help build 55 miles of new physical barriers on the border – the same amount of cash as last year.
Mr Trump, who has insisted the wall is needed to keep out Mexican criminals, now appears to be heading towards sparking a court challenge from Democrat opponents on constitutional grounds.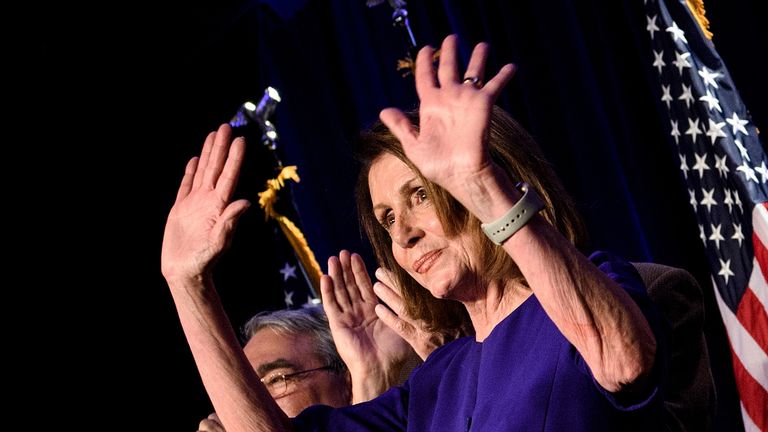 Reuters reported a source familiar with the situation said the White House had identified $2.7bn in funds previously provided by Congress that could be redirected to barrier funding as part of an emergency.
And White House lawyers had looked at the figures and believed they would withstand a legal challenge, said the source.
Speaker of the House, Nancy Pelosi, criticised Mr Trump's announcement, insisting the situation on the border was not an emergency.
Asked by reporters whether she would file a legal challenge to the emergency declaration, Democrat Ms Pelosi said: "I may, that's an option."
She said the president would set a precedent with his emergency declaration that should be met with great unease and dismay by Republicans.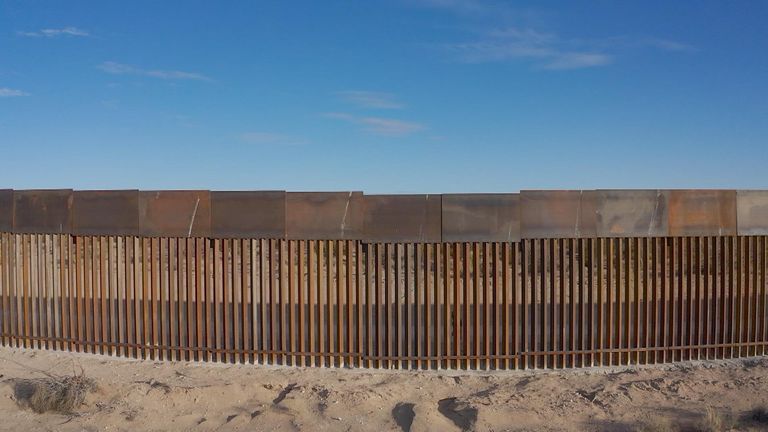 The bipartisan legislation would provide more than $300bn to fund the Homeland Security department and a range of other federal agencies until 30 September, the end of the current fiscal year.
Funding is due to expire on Friday and if more money is not confirmed it would trigger another partial federal shutdown on Saturday morning.
Congress was expected to approve the legislation.
GOP leader in the Republican-controlled Senate, Mitch McConnell, earlier told the chamber: "I've just had an opportunity to speak with President Trump…he's prepared to sign the bill. He will also be issuing a national emergency declaration at the same time."
British football fan detained 'for wearing Qatar shirt' is freed | World News

A British man held in the United Arab Emirates reportedly for wearing a Qatar shirt has been freed and has left the country, say Sky sources.
Ali Issa Ahmad, 26, was arrested in Sharjah emirate on 22 January, apparently after he had the Qatar shirt on at a football match – considered an offence in the UAE.
The dual British-Sudanese national, who lives in Wolverhampton, was arrested while on holiday in the Gulf state.
He had reportedly been watching the Asian Cup tie between Qatar and Iraq at the time of the incident.
But Qatari officials denied he was detained for wearing the garment and insisted he had been charged after making false assault allegations to officers.
The UAE embassy in London said Ahmed had turned up at a police station falsely claiming to have been beaten up for wearing the shirt when actually he inflicted the injuries on himself.
The UAE government said Ahmed had admitted making false statements and wasting police time after being charged on 24 January and would face court.
Allowed to make a phone call on 31 January, Mr Ahmad called his friend Amer Lokie, who told a British newspaper he had been "beaten" by security men after being accused of promoting Qatar.
The UK Foreign Office had said it was providing assistance to "a British man arrested in the UAE and we are in touch with the local authorities".
In its advice for visitors to the UAE, the Foreign Office warns that anyone "showing sympathy for Qatar on social media or by any other means of communication could be jailed or handed a 'substantial' fine".
The laws were introduced after the UAE joined Saudi Arabia, Bahrain and Egypt in cutting ties with Qatar in 2017 over allegations the tiny, oil-rich state supports Islamic extremists. Doha denies the charges.
More follows…
Dead US mayor makes it through to final round in election | US News

One of the candidates to be the mayor of a US city has made it to the final round of an election – even though he died in December.
In a three-horse primary in Edmond, Oklahoma, Charles Lamb finished second behind Dan O'Neil, who described it as "sort of awkward".
Mr Lamb, who had been mayor since October 2011, put his name forward for re-election before he died.
When he passed away, it was too late to remove his name from the ballot or to add anyone else.
Were he to win on 2 April, a mayor would be appointed by Edmond City Council.
Mr O'Neil, who served one term as mayor from 2007-2009, said there were "people advocating for his election for their political reasons … they want to be mayor".
A Facebook campaign supporting Mr Lamb was led by Edmond resident Michelle Schaefer, who referred journalists' questions to councillor Nick Massey.
Ms Schaefer has reportedly said she would like Mr Massey to be mayor.
Echoing Mr O'Neil, Mr Massey also said it was an awkward situation, adding that had Mr Lamb not sought re-election, he would have run for mayor himself.
While he would be "honoured" to accept the position, Mr Massey said he would not be calling for people to vote for Mr Lamb.
However, he added: "If you like the direction the city has been taking over the last six, seven, eight years, you might consider voting for Charles and let the city council decide who to appoint."
The late mayor's son, Erik Lamb, said he, his sister and mother discussed the planned social media campaign before it became public.
"We were approached by outside people who asked if they would have our blessing and we gave it to them to go ahead and continue," he said.