The body of a second British woman to go missing in Jamaica has been found as police investigate three murders in two weeks.
Barbara Findley, who moved to Jamaica from Kensington five years ago, was reported missing at the end of November.
Police found her body on the side of a road on Wednesday, according to The Times.
Ms Findley, who described herself as a photographer and stylist, was found by a car wash manager in woodland not far from her home.
She is understood to have one daughter, who lives in Britain.
It comes soon after the disappearance of Karen Cleary, a 44-year-old woman from London who was in Jamaica building her dream home.
A man who claimed to be her partner, Andy Kane, travelled to the island to help police find her, and said her body had been found in the garden of her home in St Mary.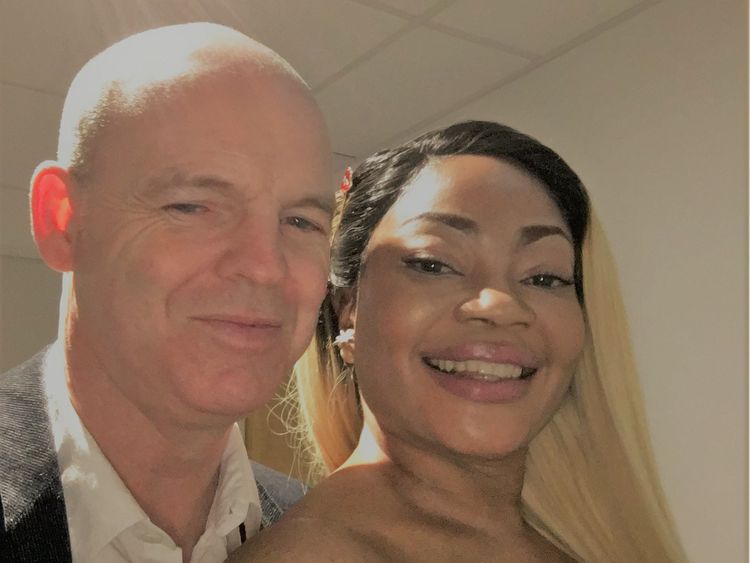 Now, Ken Brown, who says he is Karen Cleary's husband, says a man has confessed to her murder and has led police to the grave he dug.
Mr Brown – who says Mr Kane was just a friend of Ms Cleary – said: "I am just devastated. She was building a dream home, we had planned this wonderful life together.
"She was coming back in January and then we were going to go for a big holiday around Thailand – the future was rosy."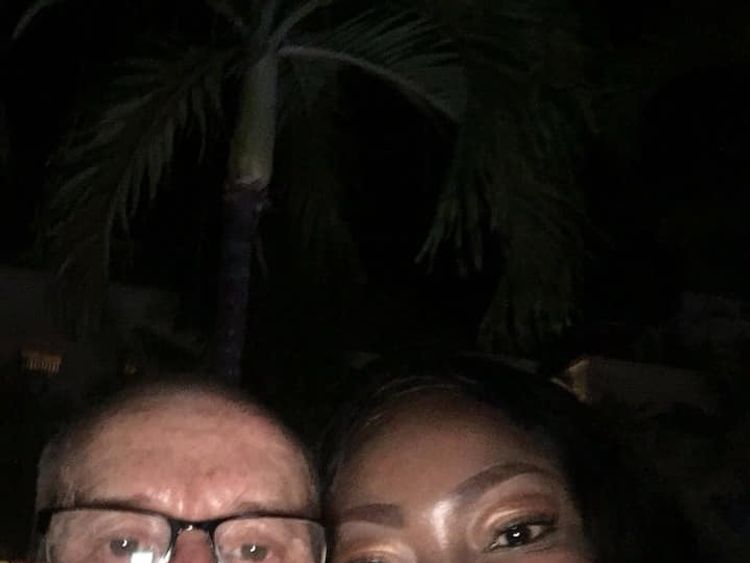 He said the dig to recover her body took several hours, as the killer had buried her deep, put tarpaulin over the body and poured concrete on top.
He claims police told him a confession was vital, because sniffer dogs could never have found her body.
A third woman, Nancy Hardy, 72, from Florida, was also found dead on the island – discovered in a shallow grave in a town near where she lived.
Police identified her body on 29 November.
Her daughter, Chandra Hardy, told the Daily Hampshire Gazette: "She was an extraordinary human being, fiercely independent and truly eccentric."
NASA invites Stephen Curry to tour its lunar lab after NBA star claims moon landings were faked
NASA has offered a top US basketball player a tour of its lunar lab after he claimed the moon landings were faked.
Stephen Curry, regarded by many as one of the best shooters in NBA history, made the comments in the Winging It podcast on Monday.
During the episode, Curry's teammate Andre Iguodala asked the basketball player and presenters Vince Carter and Kent Bazemore if they believed the moon landings were real.
All three of them replied "no".
In an apparent reference to Men In Black-style secret agents, Curry added: "They're going to come and get us.
"Sorry I don't want to start conspiracies."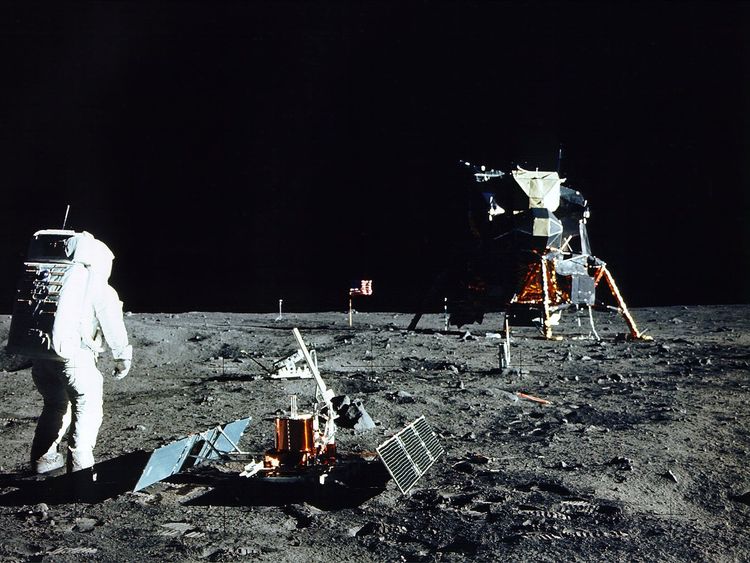 Another guest on the show Annie Finberg, a digital content coordinator for the Atlanta Hawks basketball team, then asked him to clarify.
Curry, who plays for the Golden State Warriors, confirmed that he did not believe the US had ever landed on the moon.
The group then had a short discussion about popular conspiracy theories, including one that the film director Stanley Kubrick staged the whole thing.
NASA in fact led six missions that put 12 astronauts on the moon between 1969 and 1972.
Allard Beutel, a spokesman from the space agency, told the New York Times: "We'd love for Mr Curry to tour the lunar lab at our Johnson Space Center in Houston, perhaps the next time the Warriors are in town to play the Rockets.
"We have hundreds of pounds of moon rocks stored there, and the Apollo mission control.
"During his visit, he can see firsthand what we did 50 years ago, as well as what we're doing now to go back to the moon in the coming years, but this time to stay."
Curry is far from alone when it comes to denying the legitimacy of the moon landings.
DIY SOS presenter Nick Knowles shocked viewers of I'm A Celebrity… Get Me Out Of Here! when he claimed the lunar expeditions were faked.
EU risks bank crisis from 'no-deal' Brexit, say UK officials
UK officials have been warning EU27 nations that a "no-deal" Brexit places a high risk of financial disruption to their banks, Sky News understands.
It forms part of a move seen by some close observers as a perceived form of attempted leverage over the Brexit negotiation.
Dozens of banks, including some of Europe's biggest in Germany and France, have complex outstanding financial contracts, known as derivatives, notionally worth tens of trillions of pounds, operated through the City of London.
The bulk of them will mature after March 2019.
Sky sources say that the names of specific EU mega-banks especially exposed to and reliant on UK cleared derivatives have been mentioned in discussions.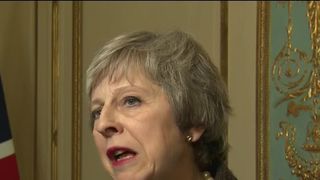 Last month, the Bank of England warned there was high risk of disruption to the EU financial system from both "cleared" and "uncleared" derivatives markets, while it said risks to the UK itself were low and declining.
The European Commission has acted on some concerns to say it will temporarily continue to recognise UK "central counterparties" even after a no-deal Brexit.
But officials have warned that the lack of detail means that contracts need to be closed or transferred from the UK before March 2019, a process that needs to start this month, now that the deal has not passed the House of Commons.
Furthermore, the European Commission indicated to the Bank of England that risks from "uncleared" derivatives would not be dealt with at EU level, and was being left to individual EU nations to handle.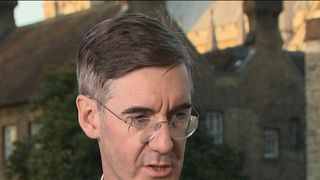 In a recent report, the Bank of England concluded: "The movement of a large volume of contracts in a short time frame would be costly to, and disrupt the derivatives positions of, EU businesses and could strain capacity in the derivatives market."
An EU source told Sky News: "We have not dealt with it yet but we have the mechanisms."
The European Commission is waiting to ramp up no-deal preparations at the EU summit this week.
Sky News understands an emergency implementing act is being prepared for the EU Council and Parliament to consider as soon as next week.
One dead in French Christmas market shooting

One person has died and three people are seriously injured after shots were fired at a Christmas market in Strasbourg.
Just after 7pm on Tuesday gun shots were heard at the market in Place Kleber, in the centre of the city in eastern France.
Police armed with machine guns were seen running into the square moments later and it was evacuated.
Emmanuel Foulon, a press officer for the European Parliament, which is based in the city, said there was panic and everyone got to the ground in restaurants around the square.
More follows…