Yemen's warring sides have agreed to free thousands of prisoners at the start of peace talks to end the country's devastating conflict.
The meeting is set to last a week in the picturesque town of Rimbo – 35 miles north of Stockholm – with UN sources saying they are hoping for "confidence-building measures" rather than a breakthrough.
The prison exchange, to be overseen by the International Committee of the Red Cross, was seen as an encouraging start to the talks. The Red Cross said about 5,000 people would be freed.
At least 10,000 people have been killed in the war – though observers believe the number could be much higher – and Save the Children estimates 85,000 children under five may have starved to death.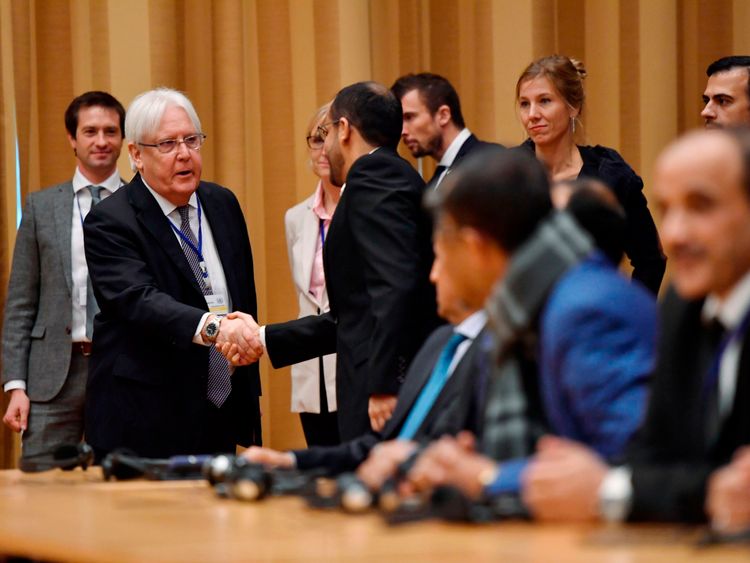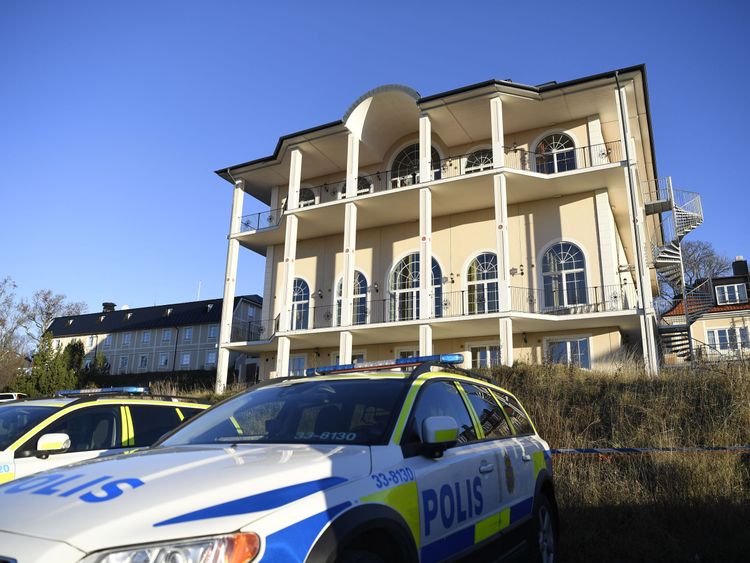 The UN has called it the world's worst humanitarian crisis and that 14 million people are in danger of famine because of an aid blockade.
The UN's special envoy for Yemen, Martin Griffiths, said that even just getting the warring sides to the table was an important milestone.
"During the coming days we will have a critical opportunity to give momentum to the peace process," he said as the rival delegations arrived in Sweden.
However, he cautioned that the talks were "consultations" and "not yet beginning the process of negotiations".
Sweden's foreign minister, Margot Wallstrom, welcomed the two sides as they sat in the same room at Rimbo's Johannesberg Castle and urged them to find "compromise and courage".
"Now it is up to you, the Yemini parties," she said. "You have the command of your future."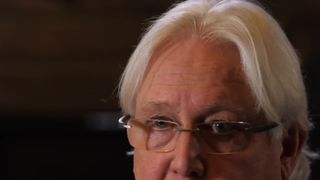 Ahead of the talks, a top Houthi official threatened to stop UN planes using the capital's airport unless the negotiations allowed for its full reopening.
Yemeni government officials hit back by demanding rebels disarm and pull out of the Red Sea port city of Hodeida.
The foreign ministry tweeted a demand that the "coupist militias withdraw fully from the western coast and hand the area over to the legitimate government".
The Saudi-led coalition – which backs the government – has been laying siege to Hodeida for months, with civilians caught in the crossfire.
The coalition intervened in 2015 to restore a government ousted by the Iran-aligned Houthi movement.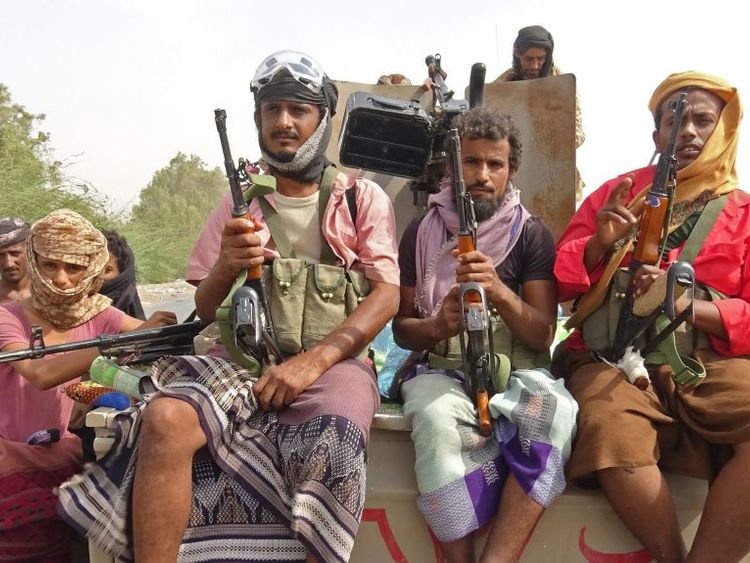 Pressure to end the war has intensified amid dire humanitarian warnings and the Jamal Khashoggi murder, which has focussed attention on Saudi government actions.
A Yemeni government source told Reuters they wanted maps of where rebels have planted landmines.
Sources on both sides said they would demand a ceasefire and the opening of humanitarian corridors.
Mr Griffiths said he believes the talks can "bring good news for Hodeida and for the people of Yemen".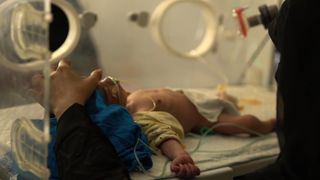 "We have been working to reach a negotiated agreement to spare both the city and port the threat of destruction, and guarantee the full operation of the port," he wrote in The New York Times.
The coalition also allowed the Houthis to evacuate 50 wounded rebels for treatment in Oman.
Saudi Arabia and the coalition it leads first intervened in Yemen in 2015, with the aim of restoring its internationally-recognised government that had been ousted from the capital of Sana'a the year before.
They are widely seen as having got involved because of the rebels' ties to regional rival Iran.
Woman faced 22 years in jail for criticising her government
After spending one year in a Rwandan prison waiting for the country's high court to decide on her case, Diane Rwigara feared the worst.
The 37-year-old told Sky News: "I will just have to accept it and go to prison because I guess that is the price that you pay for freedom."
The former financial accountant faced a 22-year spell in jail for "inciting insurrection" and "forgery" after she tried to run in last year's presidential election against Rwanda's long-time president Paul Kagame.
Her mother, Adeline, also faced a 22-year term after sending messages that were critical of the government on Whatsapp to her sister and a couple of her friends.
But in a surprise judgment, the court found that both members of the Rwigara family were innocent.
"All charges… have been dropped. The court finds that the prosecution charges were baseless," said one member of the three-judge panel.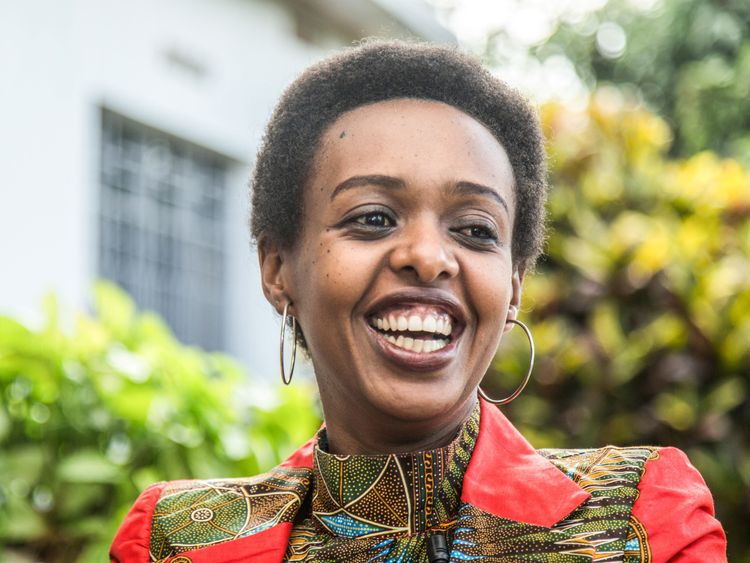 While the decision will come as a great relief to both women, it will not erase what the pair have been through.
Ms Rwigara's difficulties began when she declared her candidacy in Rwanda's 2017 presidential contest.
Her 44-year old campaign manager, Thadeyo Muyenzi, went missing and has still not been found.
Then, nude photos – purportedly of Ms Rwigara – were published and shared on social media.
Finally, the country's election board banned her from participating after they accused her of forging people's signatures in support of her bid. Kagame won a third term in office with 98% of the vote.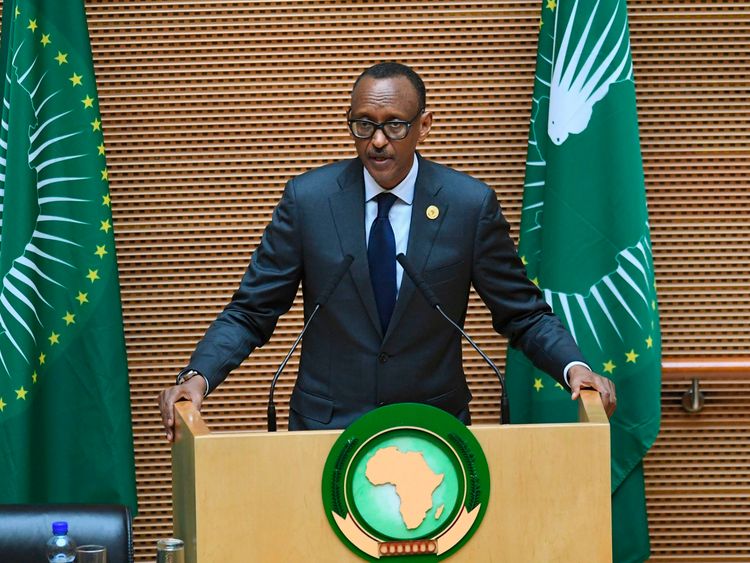 Undeterred, the budding politician launched her own political party called the People Salvation Movement, but the police raided the family home – detained the accountant and her mother for the following 12 months.
Speaking to Sky News hours before the verdict was announced, Ms Rwigara said she was targeted by the state because she is prepared to challenge Kagame and his ruling clique.
She added: "This is what happens when you dare to have a different political opinion – a different view from those in the government.
"This is what happens if you don't disappear like my campaign manager or get thrown into prison or lose your life. So yes, you do pay a price for speaking out in this country."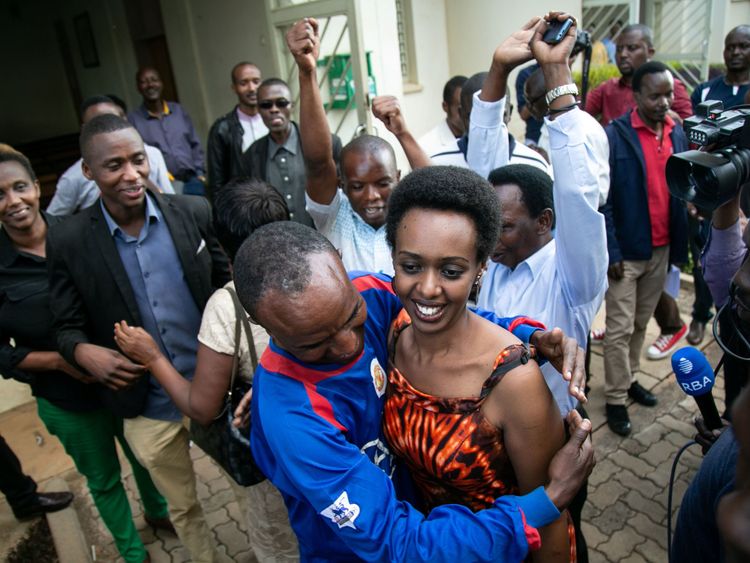 Paul Kagame, the country's towering, beanpole-like president, has been widely praised for his role in providing stability and economic growth after Rwanda's catastrophic genocide in 1994.
However, human rights groups and others have tired of his increasingly autocratic style.
Criticism of the government is rarely tolerated and in 2015, he engineered a constitutional amendment which means he can hold the presidency until 2034.
Amnesty International welcomed the court's verdict on Diane and Adeline Rwigara but called on the Rwandan government to do more to protect freedom of expression and political debate: "[They] should never have faced charges for expressing their views.
"We call on the Rwandan authorities to build on this judgment and work towards developing greater tolerance and acceptance of alternative and critical views."
Ms Rwigara, who is described as "fearless" by those close to her, is not about to apologise for attempting to hold Rwanda's leaders to account. Nor is she likely to stop trying.
"I speak the truth, that the system is built on a lie," she said. "They simply do not want to be exposed.
"The lie is that everything is well in Rwanda and I just talk about [the reality] which is the high level of unemployment, the high level of poverty, the disappearances, the killings, all that, and they are not ready for that to be exposed."
Death row inmate chooses electric chair over 'inhumane' lethal injection
An inmate in the US has chosen to be executed in the electric chair after arguing that lethal injections are not humane.
David Earl Miller will be the second person to die in the Tennessee's electric chair in recent months on Thursday evening.
The 61-year-old has been on death row for 36 years – the longest time a prisoner has waited for execution in the state.
Miller was convicted of first-degree murder for the May 1981 killing of Lee Standifer.
The 23-year-old woman, who was mentally disabled, was repeatedly beaten, stabbed and dragged into the woods after going on a date with Miller.
Convicted murderer Edmund Zagorski, who was executed on 1 November, had also chosen the electric chair over lethal injection, despite proponents saying this method is painless and humane.
Both inmates had argued in court that Tennessee's current method, involving the drug midazolam, involves a prolonged and torturous death.
Miller and Zagorski pointed to the state's execution of Billy Ray Irick in August, which took about 20 minutes.
During this time, Irick was coughing and huffing before he turned dark purple.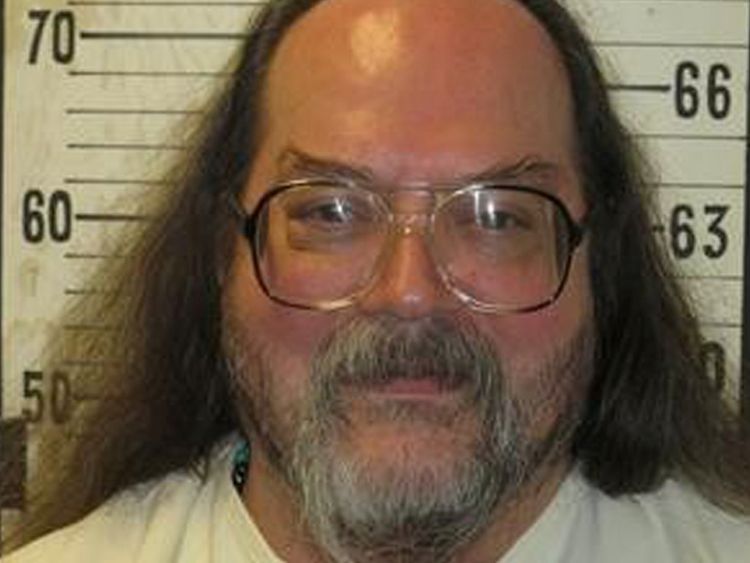 The duo's case was thrown out – mainly because a judge said they failed to prove that a more humane alternative was available.
Zagorski's execution was delayed for about three weeks after he requested the electric chair amid a last-minute flurry of legal manoeuvres.
A federal court judge eventually ordered the state to comply, and the 63-year-old was executed on 1 November.
It was only the second time Tennessee had put an inmate to death in the electric chair since 1960.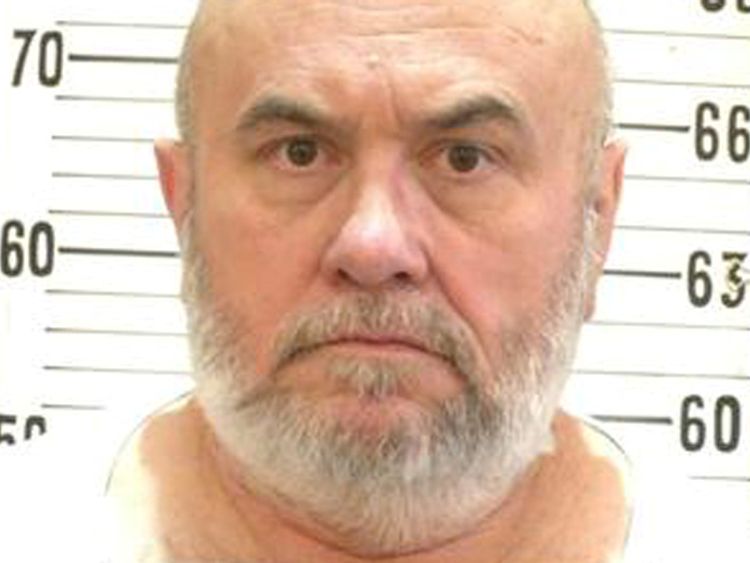 States have moved away from the electric chair in recent decades – and no state uses electrocution as its main execution method anymore.
First used in 1890, execution by electric chair was developed as a "humane alternative" to hanging.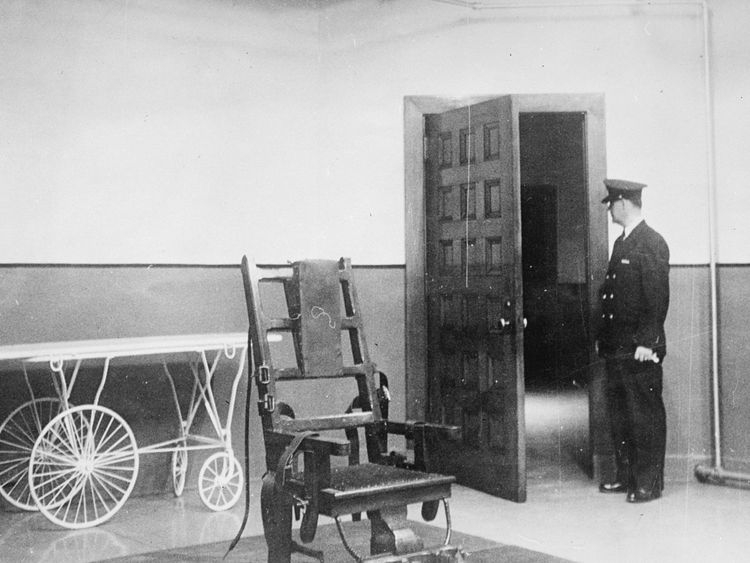 Various cycles of alternating current would be passed through the individual's body which would then cause fatal damage to the internal organs. It involves two powerful jolts of electric current, with the first causing immediate unconsciousness.
In Tennessee, inmates whose crimes were committed before 1999 can choose electrocution over lethal injection.
Emily Blunt and Olivia Colman among British stars in Golden Globe nominations
British actors and actresses have delivered a strong showing in the Golden Globe nominees list, which was announced earlier.
Emily Blunt was nominated for her work as Mary Poppins, while Olivia Colman was nominated for her role as Queen Anne in historical drama The Favourite. Rachel Weisz was also nominated for her role in The Favourite.
Rosamund Pike was nominated for her portrayal of British war correspondent Marie Colvin in A Private War and Claire Foy got a nod for her role as wife of US astronaut Neil Armstrong in First Man.
British actors nominated included Benedict Cumberbatch for Patrick Melrose, based on the novels by Edward St Aubyn and Hugh Grant for his role in A Very English Scandal – the story of MP Jeremy Thorpe who was accused of conspiring to murder his ex-lover, Norman Scott.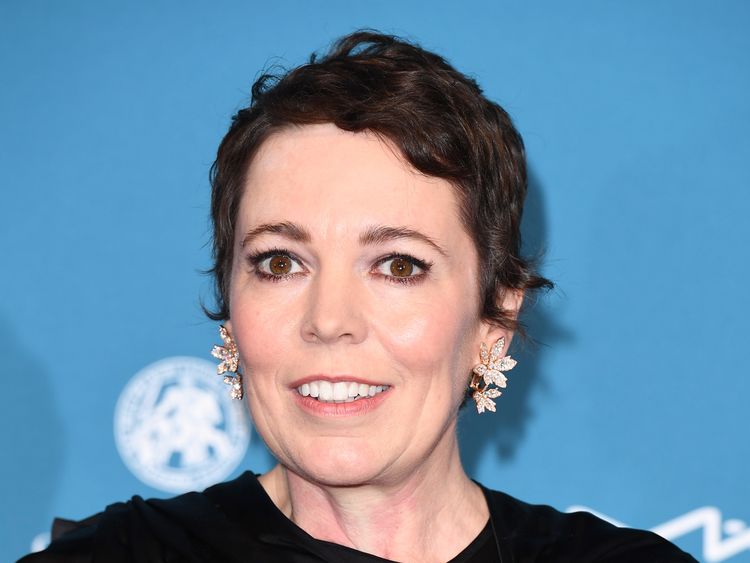 Welsh actor Matthew Rhys was nominated for The Americans and Scottish actor Richard Madden for Bodyguard, which was also nominated for best TV drama series.
Elsewhere, there were six nominations for Vice, the biographical drama starring Christian Bale; and A Star is Born, The Favourite and Green Book all had five.
The nominations for A Star Is Born were for the two leads Bradley Cooper and Lady Gaga as best actor and actress, Cooper for best director, Gaga for best original song and the film for best picture (drama).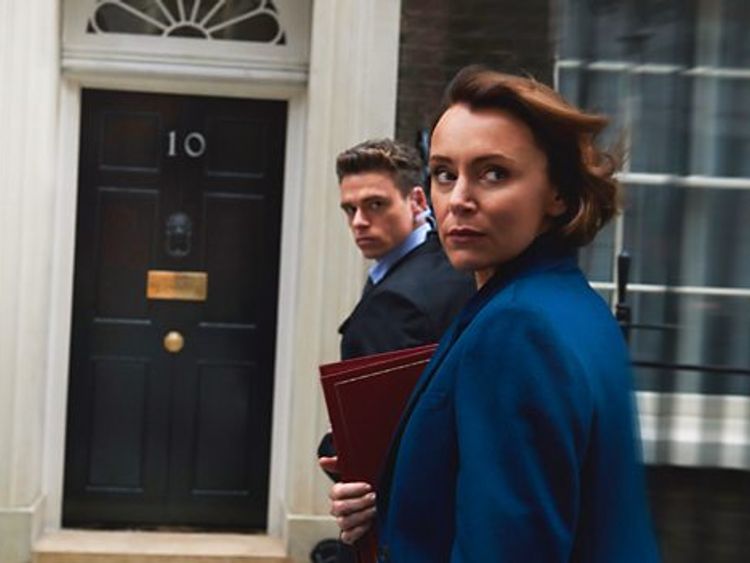 For best drama, it will be up against Black Panther, Blackkklansman, Bohemian Rhapsody and If Beale Street Could Talk.
Best film (musical or comedy) nominees were Crazy Rich Asians, The Favourite, Green Book, Mary Poppins Returns and Vice.
The nominations were announced by Danai Gurira, Leslie Mann and Christian Slater at the Beverly Hilton in Los Angeles.
The 2019 Golden Globes, which will be hosted by Killing Eve star Sandra Oh and Brooklyn Nine-Nine comedian Andy Samberg, will take place in Los Angeles on 6 January.