Shares plunge over Huawei arrest trade war concerns
Financial markets are enduring further turmoil after the arrest of a Chinese Huawei executive on behalf of the US exacerbated fears over the countries' trade war.
Shares in Asia sank after news emerged that Canadian authorities had detained the mobile phone and tech firm's chief financial officer Meng Wanzhou in Vancouver, from where she is facing extradition.
The arrest is believed to be related to alleged violations of US sanctions though there has been no official statement from Washington.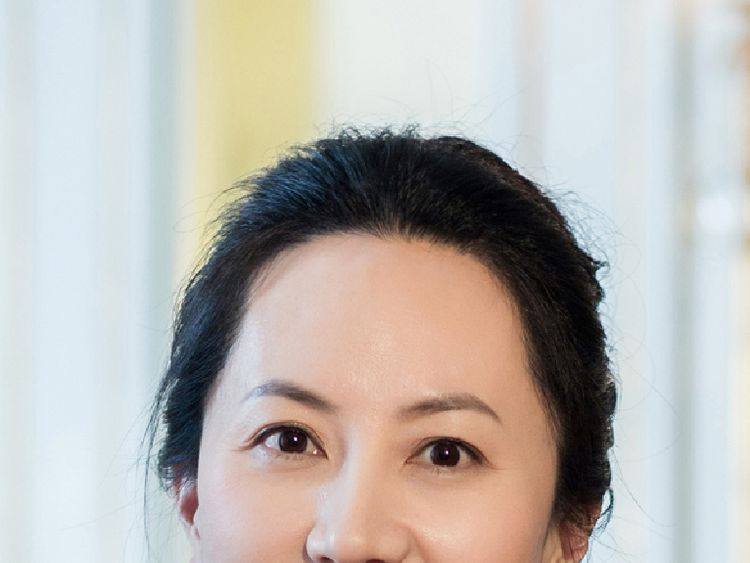 Traders said the development smashed hopes surrounding the trade war ceasefire announced by President Trump after talks with his Chinese counterpart at the weekend.
Investors had initially reacted positively but Tuesday trading saw a massive sell-off in on Wall Street as the market pondered whether the truce was being over-played.
Some element of calm was restored in Asia on Wednesday after supportive comments from Beijing – its first reaction to hopes a new trade agreement between the US and China could be reached within a 90-day deadline.
But news of Ms Meng's detention spooked sentiment on Thursday – leaving European and US markets on course for steep falls at the open.
Hong Kong's Hang Seng index earlier lost 2.7% while the Nikkei 225 in Tokyo fell 2.5%.
The Shanghai Composite index in China dropped 1.7% as the country's government demanded her immediate release.
Jasper Lawler, head of research at London Capital Group, responded: "Traders have quickly moved out of riskier assets reflecting nerves that the arrest is likely to escalate tensions between the US and China once again.
"The timing of the arrest is key here. Markets are already incredibly nervous over slowing economic growth thanks to the inverted US yield curve.
"Relations between the US and China were supposed to be on the mend after a productive G20.
"However, the arrest has the potential to shatter very fragile US – Sino relations which will weigh further on global trade and growth concerns.
"It looks as though, despite recent heavy selloffs, the bottom is not in sight and the markets have further to fall.
"The big swings of late are representative of a very jittery market," he concluded.
More follows…
Serial killer Bruce McArthur gets life for killing victims from Toronto's Gay Village | World News
A serial killer who photographed his victims after murdering them and dressed some in fur coats and hats with cigars in their mouths has been jailed for life.
Bruce McArthur was told he would have no chance of parole for at least 25 years.
The 67-year-old former landscape gardener pleaded guilty to eight counts of murder after he sexually assaulted, killed and dismembered men he met in the Gay Village district of Toronto, Canada, over seven years.
Justice John McMahon called McArthur a sexual predator who killed for his own "warped sick gratification" and said the victims suffered slow and painful deaths.
He said the dismemberment of the bodies was pure evil, but added that the guilty plea spared the jury four months of graphic and gruesome evidence that would have been so harrowing that they would probably have needed counselling after the case.
Mr McMahon said: "All or most of the victims were vulnerable individuals who were lured to their death.
"The accused exploited his victims' vulnerabilities, whether they involved immigration concerns, mental health challenges, or people living a secretive double life."
Most were of Middle Eastern or South Asian descent, living on the margins of Canadian society and their disappearances attracted little attention.
One victim hid the fact that he was gay from his Muslim family while another was a recent immigrant with a drug problem.
Police, who were watching McArthur, moved in when they saw him bring a man up to his home.
During the raid they found the man naked and handcuffed to the bed before arresting McArthur in January last year.
Detectives found McArthur had a USB drive that contained a directory with nine folders – eight for the men he killed and one for the man found at the time of his arrest who survived.
Police found dismembered remains in plant pots McArthur used as storage for his business.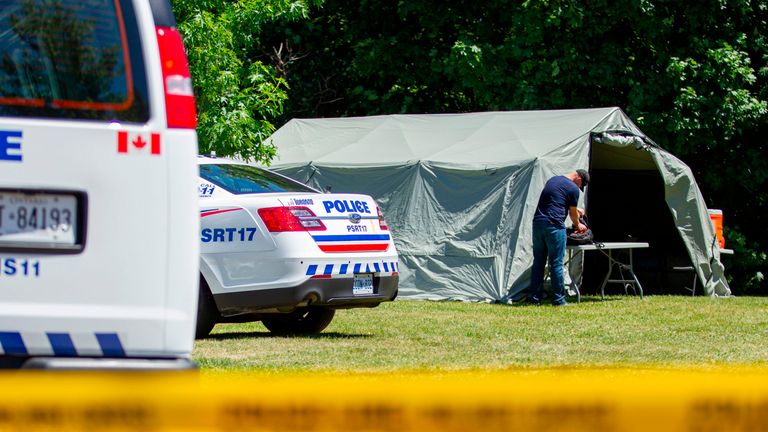 He also took photos of some of his victims after they died, posing corpses in fur coats and putting cigars in their mouths.
McArthur pleaded guilty to killing Kinsman, Selim Esen, Majeed Kayhan, Dean Lisowick, Soroush Mahmudi, Skandaraj Navaratnam, Abdulbasir Faizi and Kirushna Kanagaratnam.
The prosecution said that a frequent site of the killings was McArthur's bedroom and that he repeatedly strangled his victims either with his hands, rope or a metal bar.
Sierra Leone declares national emergency after girl paralysed by uncle raping her | World News
The case of a little girl who is paralysed after being raped by her uncle in Sierra Leone has led the president to declare sexual violence a national emergency.
The five-year-old, who is being kept anonymous for her safety, was paralysed from the waist down after her 28-year-old uncle raped her a year ago, crushing her spine.
"She may never walk again, and I want vengeance for what has happened," her grandmother said.
"The man who did this ruined her life and deserves to spend his life in prison."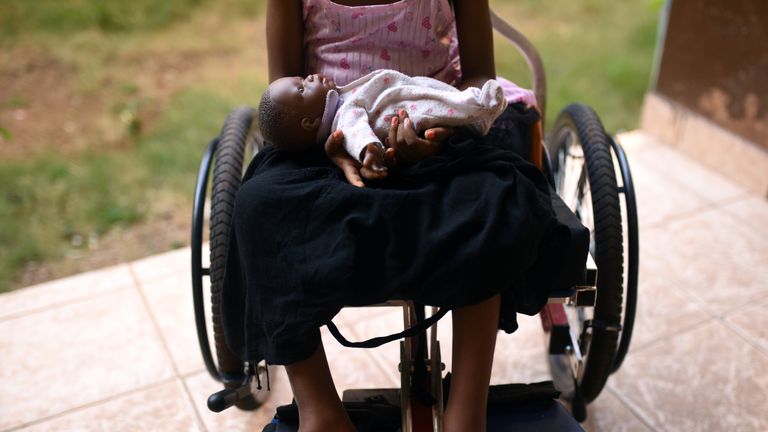 Her case has outraged the West African country, where reported cases of sexual and gender-based violence nearly doubled last year to more than 8,500.
A third of those involved a minor.
But activists, including President Julius Maada Bio's wife, Fatima, say the actual figures are much higher as most cases are never reported.
The maximum sentence for sexually-motivated crimes was only 15 years in prison, with few cases successfully prosecuted. Many sexual assaults go unpunished.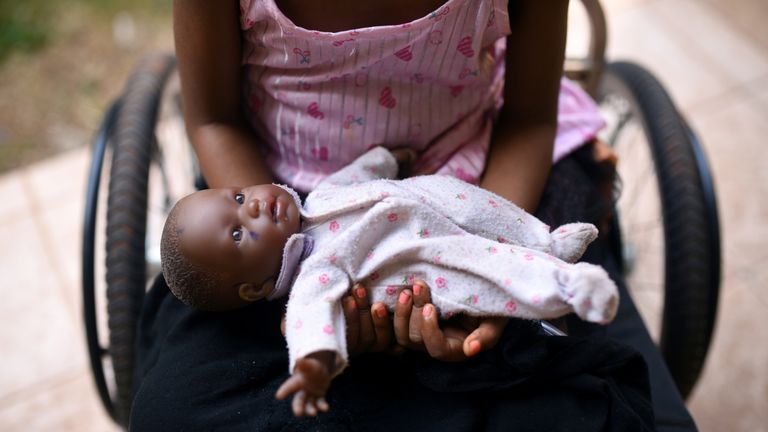 But after months of campaigning by activists, Mr Bio declared a national emergency and said people convicted of sexual offences against minors would face life in prison.
"Some of our families practise a culture of silence and indifference towards sexual violence, leaving victims even more traumatised," he told a crowd at the State House.
"We as a nation must stand up and address this scourge."
Gender-based violence is traditionally seen as a taboo topic in Sierra Leone. Politicians only passed the country's first gender-equality laws 12 years ago, after pressure from women's groups.
The policies have been implemented slowly, with police hampered by inadequate resources so criminals have been able to get away with it.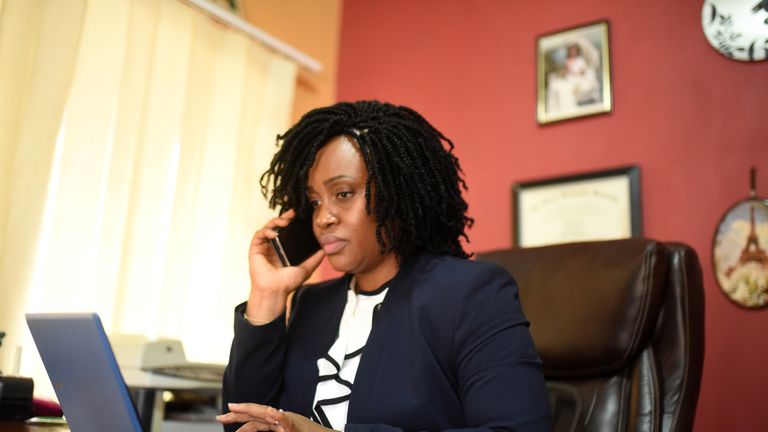 In December the first lady led a protest in the capital, Freetown, to raise awareness of gender-based violence.
She has also launched the Hands Off Our Girls campaign to increase awareness of violence against girls across West Africa.
Activists support the national emergency move, but say progress needs to continue.
Fatmata Sorie, president of LAWYERS, an all-female group of barristers providing pro-bono legal services to vulnerable women and girls, said: "We still need to think about how services for survivors are not accessible, especially for the poor.
"We've made a big step today, but this is a very complex issue that will require complex and continuing solutions."
Saudi prince had 'threatened to use bullet' on Jamal Khashoggi | World News
Saudi Arabia's crown prince reportedly told a senior aide he would go after journalist Jamal Khashoggi with "a bullet" if he did not return home and stop criticising the government.
Mohammed bin Salman's 2017 comments were intercepted by American intelligence agencies, The New York Times reported.
The paper said intelligence analysts believe the remark shows the crown prince's intent to have the Saudi journalist killed, although he may not have necessarily planned to have him shot.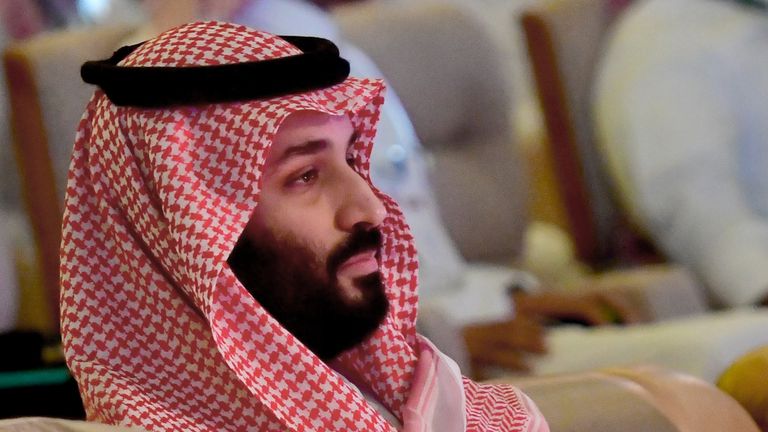 The report by the newspaper comes a day ahead of a congressional deadline for the White House to submit a report on whether the crown prince ordered the 59-year-old's murder and if it intends to impose sanctions on the de facto ruler.
Mr Khashoggi, a staunch critic of the crown prince, was last seen entering the Saudi consulate in Istanbul on 2 October last year.
He had gone there to get papers he needed to marry his fiancee, Turkish national Hatice Cengiz.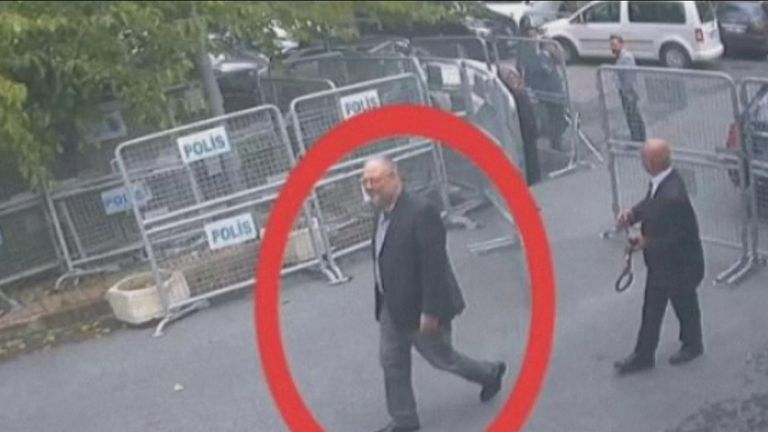 Turkey's intelligence agency believes the crown prince planned an operation to kill the writer and have his body dismembered at the premises.
The kingdom initially denied Mr Khashoggi was murdered but – under increasing international condemnation – later changed its story and admitted the 59-year-old was killed as part of a "rogue operation" and said the prince had nothing to do with it.
A UN inquiry by its special rapporteur Agnes Callamard into the killing of the Washington Post columnist found the "brutal and premeditated" murder of Mr Khashoggi was "planned and perpetrated" by Saudi officials.
Ms Cengiz, who raised the alarm when her fiance failed to emerge from the Saudi consulate in Istanbul, said on Friday that she hoped the writer's killers would be brought to justice.
She told a news conference to mark the release of her book about the journalist: "President Trump invited me to the US previously. I might visit the United States in March. I would like to say that I would gladly meet with him if he has a new approach or a new stance on following this issue closely "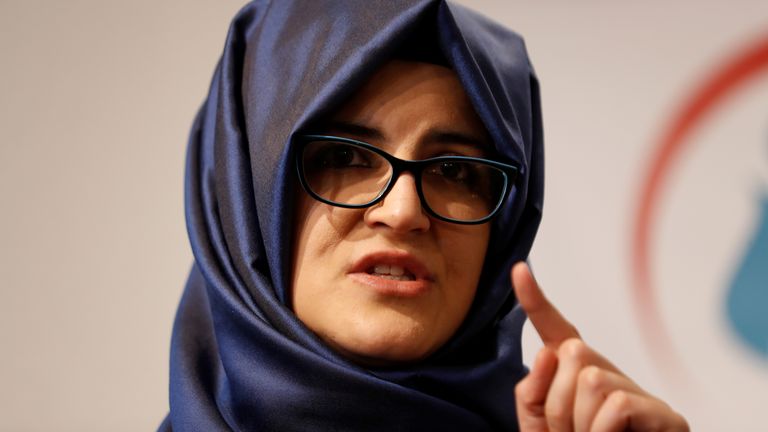 Asked by Sky News about the UN's findings, she said she spoke to Ms Callamard "at length" during her inquiry and that she found her to be "really sincere".
"I'm aware, as much as anyone, of the UN's power of sanctions," she said.
The US has imposed sanctions on 17 Saudi officials for their role in the journalist's death, however, US President Donald Trump has said he stands by the crown prince.