Shares plunge over Huawei arrest trade war concerns
Financial markets are enduring further turmoil after the arrest of a Chinese Huawei executive on behalf of the US exacerbated fears over the countries' trade war.
Shares in Asia sank after news emerged that Canadian authorities had detained the mobile phone and tech firm's chief financial officer Meng Wanzhou in Vancouver, from where she is facing extradition.
The arrest is believed to be related to alleged violations of US sanctions though there has been no official statement from Washington.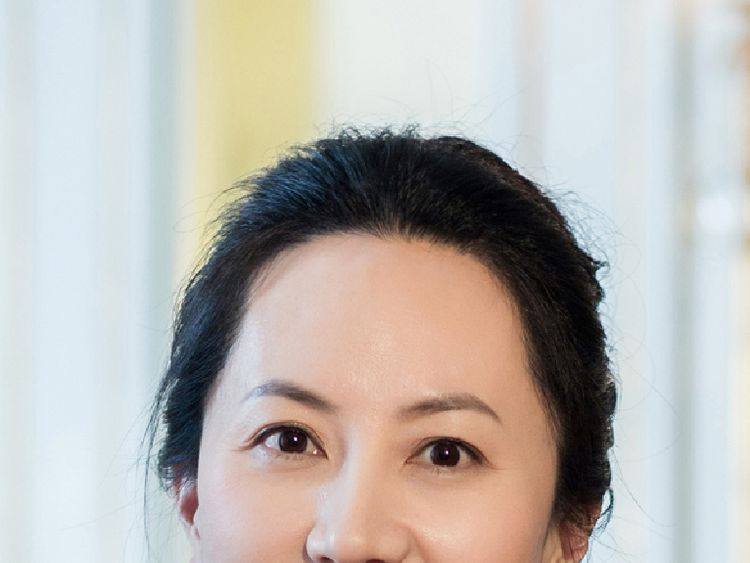 Traders said the development smashed hopes surrounding the trade war ceasefire announced by President Trump after talks with his Chinese counterpart at the weekend.
Investors had initially reacted positively but Tuesday trading saw a massive sell-off in on Wall Street as the market pondered whether the truce was being over-played.
Some element of calm was restored in Asia on Wednesday after supportive comments from Beijing – its first reaction to hopes a new trade agreement between the US and China could be reached within a 90-day deadline.
But news of Ms Meng's detention spooked sentiment on Thursday – leaving European and US markets on course for steep falls at the open.
Hong Kong's Hang Seng index earlier lost 2.7% while the Nikkei 225 in Tokyo fell 2.5%.
The Shanghai Composite index in China dropped 1.7% as the country's government demanded her immediate release.
Jasper Lawler, head of research at London Capital Group, responded: "Traders have quickly moved out of riskier assets reflecting nerves that the arrest is likely to escalate tensions between the US and China once again.
"The timing of the arrest is key here. Markets are already incredibly nervous over slowing economic growth thanks to the inverted US yield curve.
"Relations between the US and China were supposed to be on the mend after a productive G20.
"However, the arrest has the potential to shatter very fragile US – Sino relations which will weigh further on global trade and growth concerns.
"It looks as though, despite recent heavy selloffs, the bottom is not in sight and the markets have further to fall.
"The big swings of late are representative of a very jittery market," he concluded.
More follows…
Healthy dog put down because owner wanted to be buried together | US News
A healthy dog was put down because her owner requested she be buried with her in her will.
Emma, a Shih Tzu mix, was euthanized two weeks after arriving at a shelter in Chesterfield County, Virginia on 8 March.
Her owner had died and her will stipulated she be buried with her dog.
Staff at the shelter where Emma was staying were in contact with the executors of the will in the hope of convincing them to sign over the animal so they could have her adopted.
Carrie Jones, the manager of the animal services, said: "We did suggest they could sign the dog over on numerous occasions, because it's a dog we could easily find a home for and re-home."
According to WWBT in Richmond, Virginia, the dog was taken to a vet, euthanized and the ashes were placed in an urn and returned to the woman's estate.
The process is legal in Virginia, by a law which came into force in 2014. But cemeteries have to allocate a separate part of the land for pets, and they can't be in the same niche as humans.
Other states allow pets to be buried with owners.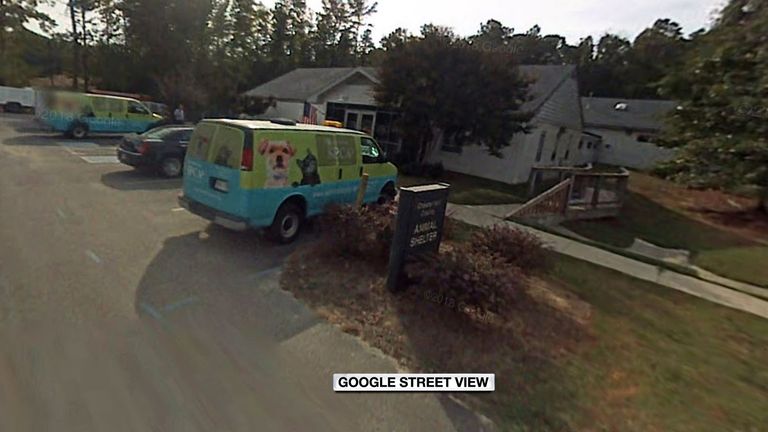 Speaking to AP, vet Dr Kenny Lucas said his clinic would not do it, but admitted it was an "emotional decision".
Larry Spiaggi, president of the Virginia Funeral Directors Association, said it was abhorrent.
He told WWBT: "It's not legal to put a dog's cremated remains – or any animal – in a casket and bury them."
The state is considering legislation to address the problem.
UN tells Britain to end 'colonial administration' of Chagos Islands | World News
Britain should end its "colonial administration" of the Chagos Islands and return them to Mauritius within six months, the UN has demanded.
The 193-member world body approved a resolution supporting a finding by the International Court of Justice that the Indian Ocean island chain be given back to Mauritius.
The General Assembly resolution, like the court's ruling, is not legally binding but it does carry weight as it came from the UN's highest court, and the vote – 116-6 with 56 abstentions – reflects world opinion.
The court said in its opinion Britain had unlawfully carved up Mauritius, which the Chagos Archipelago was a part of, in 1965 when Mauritius was a British colony.
It said: "The United Kingdom is under an obligation to bring to an end its administration of the Chagos Archipelago as rapidly as possible."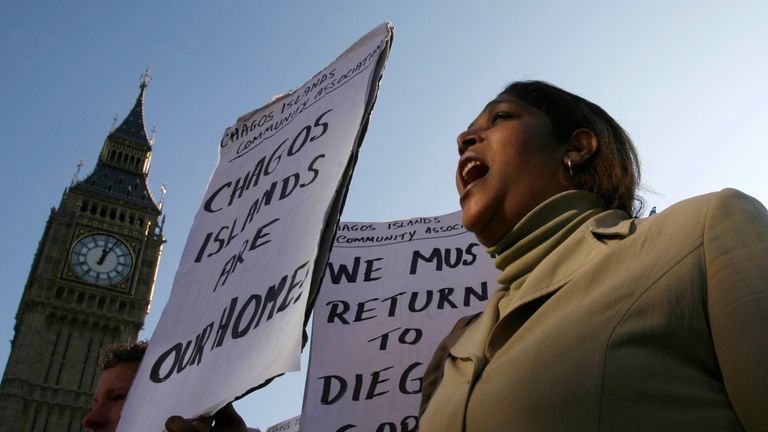 Britain evicted about 2,000 people from the Chagos Archipelago in the 1960s and 1970s so the US military could build its air base on Diego Garcia.
Many resettled in the UK and have fought in British courts to return to the islands.
Britain's UN ambassador, Karen Pierce, told the assembly: "British Indian Ocean Territory has been under continuous British sovereignty since 1814. Mauritius has never held sovereignty over it and we do not recognise their claim."
She added that the government stands by the 1965 agreement with the Mauritian Council of Ministers to detach the British Indian Ocean Territory in exchange for fishing rights and other benefits and a commitment "to cede the territory when it is no longer needed for defence purposes".
Mauritius Prime Minister Pravind Kumar Jugnauth told the assembly his country "is extremely disappointed" in the position of the British government.
Mr Jugnauth said the 1965 agreement on the Chagos Archipelago "was carried out under duress" and labelled the forcible eviction of islanders as "a very dark episode of human history akin to a crime against humanity".
Warnings over Trump's plans to pardon war crimes suspects | US News
Donald Trump's plans to pardon several US military members accused or convicted of war crimes have been met with disbelief and anger.
Earlier this week the US president asked for files to be prepared on pardoning the former troops, including one who faces charges of shooting unarmed civilians in Iraq.
The timing indicates he could be intending to pardon the men on Memorial Day in the US (27 May), two sources told the New York Times.
One of those officials said that processing a pardon usually takes months but the Justice Department had asked for these ones to be finished before the holiday weekend.
Among those who have criticised the move was Army General Martin Dempsey, the former chairman of the Joint Chiefs of Staff.
He wrote on Twitter: "Absent evidence of innocence or injustice the wholesale pardon of US service members accused of war crimes signals our troops and allies that we don't take the Law of Armed Conflict seriously.
"Bad message. Bad precedent. Abdication of moral responsibility. Risk to us."
Absent evidence of innocence or injustice the wholesale pardon of US servicemembers accused of war crimes signals our troops and allies that we don't take the Law of Armed Conflict seriously. Bad message. Bad precedent. Abdication of moral responsibility. Risk to us. #Leadership

— GEN(R) Marty Dempsey (@Martin_Dempsey) May 21, 2019
Retired General Charles Krulak, a former commandant of the Marine Corps, told the LA Times: "If President Trump issues indiscriminate pardons of individuals accused – or convicted by their fellow service members – of war crimes, he relinquishes the United States' moral high ground and undermines the good order and discipline critical to winning on the battlefield."
Ted Lieu, a Democratic congressman who served in the US Air Force's Judge Advocate General's Corps for four years, said: "No one ever said hey, I support war crimes like murdering an unarmed girl and murdering unarmed captives.
"Until Donald Trump came along. And military leaders are now rebelling at that insanity."
One of the requests for pardon reportedly relates to Special Operations Chief Edward Gallagher of the Navy SEALs, who is due to stand trial in the coming weeks.
Gallagher is accused of killing a wounded Islamic State prisoner under his care in Iraq in 2017 and shooting indiscriminately at civilians. He denies all charges.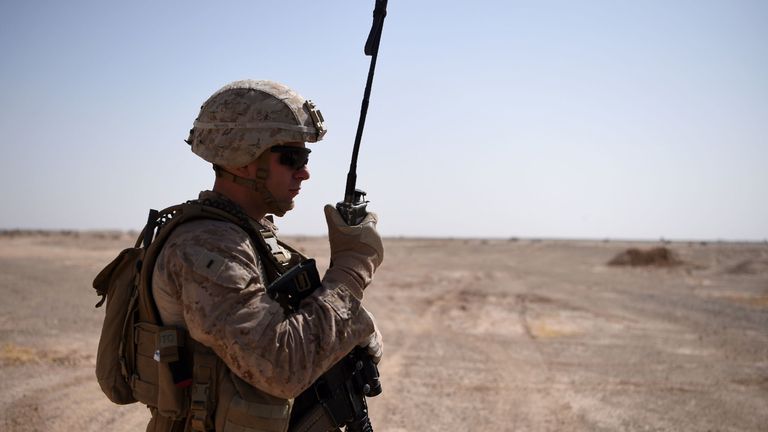 Also believed to be included is Mathew Golsteyn, a former Army Green Beret (special forces) who faces a murder charge after being accused of killing an unarmed Afghan who he believed was a Taliban bomb-maker in Afghanistan in 2010.
He also denies doing anything wrong, saying he acted under the laws of armed conflict.
Eric Carpenter, a former Army prosecutor, told US military newspaper Stars and Stripes that pardoning the men would be a "terrible decision".
He added: "He plays into our enemies' narrative, which is that we don't care about Muslim lives."