Race to rescue British yachtswoman stranded after boat 'destroyed' in storm
British yachtswoman Susie Goodall must wait until Friday to be rescued after her boat was "destroyed" while she competed in a 30,000-mile round-the-world race.
The 29-year-old was about 2,000 miles west of Cape Horn in the southern Pacific Ocean when she lost her mast during a "ferocious" storm.
She was lying in fourth place in the Golden Globe Race when 60-knot winds and "massive seas" damaged her Rustler 36 yacht DHL Starlight on Wednesday.
She said she was "thrown across the cabin and was knocked out for a while".
Goodall, from Falmouth in Cornwall, tweeted the boat was "unbelievably roly" and she was "totally and utterly gutted".
She later added: "This motion is just horrible! Clinging on in my bunk."
"In need of a good cuppa tea! But sadly no cooker."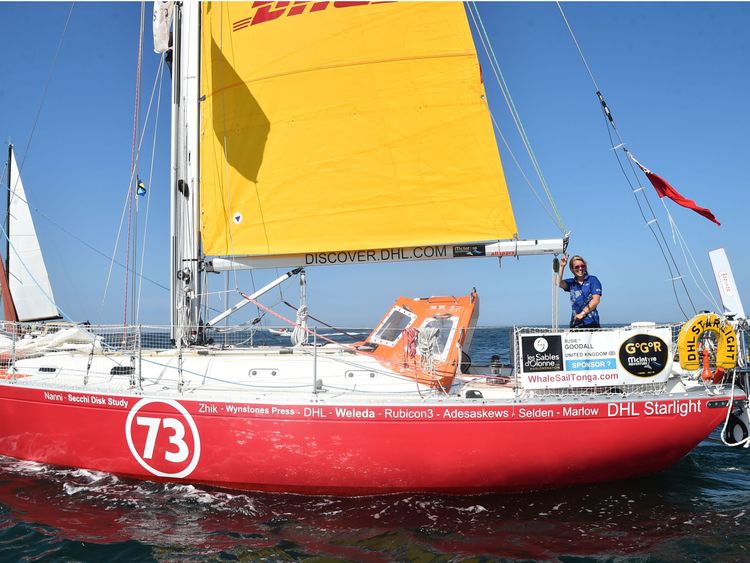 A distress signal from her yacht was first picked up by the Falmouth coastguard.
They alerted race control and the Chilean maritime search and rescue authorities who are responsible for that sector of the Pacific.
The authorities have contacted a ship 480 miles south-west of Goodall's position and asked for help. The crew expects to reach the area on Friday.
Goodall has been contacted on her emergency satellite phone by race officials who said she was "safe and secure onboard".
She said: "I have been dismasted. Thought I had holed the hull because the boat filled with water, but the hull is not holed. The hull is OK.
"The boat is destroyed. I can't make up a jury rig. The only thing left is the hull and deck which remain intact.
"We were pitchpoled [rolled end over end] and I was thrown across the cabin and knocked out for a while."
Goodall is the youngest and only female competitor taking part in the non-stop around the world yacht race, which sees competitors sail single-handedly, abandoning any form of modern technology or satellite navigation equipment.
Competitors set off from France on 1 July and it is expected to take around nine months to complete.
The last time the race took place was in 1968. Sir Robin Knox Johnston was the only person to finish back then.
Eighteen sailors took part in this year's 30,000-mile race.
But more than half of the competitors have now dropped out, with many being dismasted.
Matthew Hedges: British academic freed from UAE concerned for detained UK football fan | World News
A British academic who endured solitary confinement in the United Arab Emirates (UAE) has told Sky News he is concerned about a British football fan detained in the Gulf State.
Matthew Hedges was speaking out more than two and a half weeks after Ali Issa Ahmad, 26, was arrested while on holiday in the country from his home in Wolverhampton.
"I am [concerned] because it shows there is a manipulation of the law to suit political means, to make the point and say 'we don't like this type of behaviour so we are going to do as we will'," Mr Hedges, 31, said.
Mr Ahmad, a dual British-Sudanese national, 26, was arrested in Sharjah emirate on 22 January, reportedly for wearing a Qatar shirt to a football match – considered an offence in the UAE.
The Gulf state denies this was the case.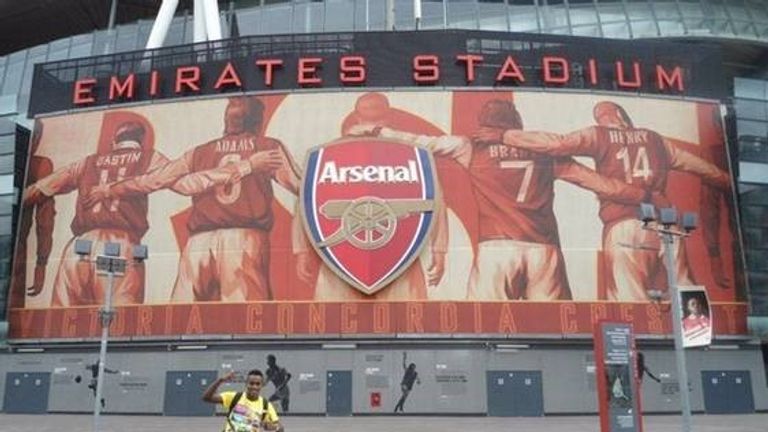 Its embassy in London says he turned up at a police station falsely claiming to have been beaten up for wearing the shirt when actually he inflicted the injuries on himself
It says he has admitted to making false statements and wasting police time.
It is understood that Jeremy Hunt, the foreign secretary, is closely following Mr Ahmad's case.
Mr Hedges, however, says he has little faith in the UAE's justice system.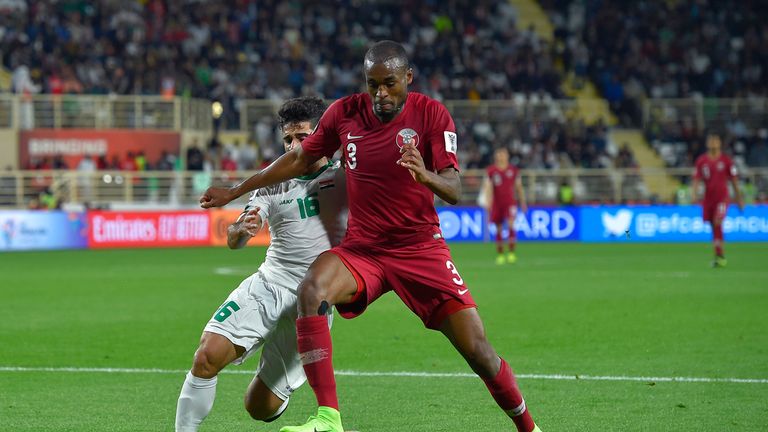 It is a view shared by his Colombian wife, Daniela Tejeda, 27, who fought a hugely successful public campaign to help secure her husband's release.
"A confession should not be the sole determinant to a case being opened let alone to someone being sentenced," she said, sitting with Mr Hedges on a park bench in London.
"We don't know what conditions he (Mr Ahmad) is being kept in or what he is being told in order to confess so unless there is hard evidence there is absolutely no reason why he should be held."
Mr Hedges, who is working on his PhD at Durham University, says he was forced while detained in the UAE to confess falsely to being an MI6 officer or face torture.
His ordeal only ended in November when he was pardoned after diplomatic pressure from the foreign secretary.
But Mr Hedges and his wife want to know if a desire to keep good relations with the UAE stopped Britain from acting faster to help him.
They would like the foreign office to conduct an internal review in its handling of the case.
"The question I would ask is: Are there any other vested interests here which may have slowed this process down or deliberately inhibited it?" he asked.
Mr Hedges continued: "This is something that we are trying to look into more. We have requested an FOI [freedom of information request] for information regarding my case."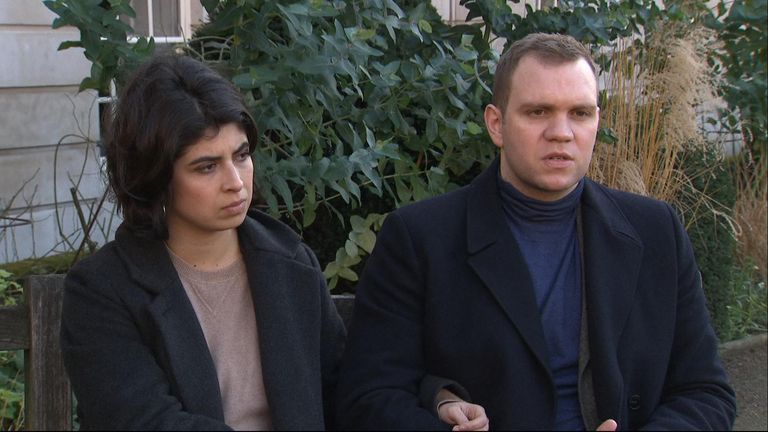 He thinks the UK may have had to do a similar kind of diplomatic balancing act with him and the UAE as it did when handling its close relationship with Saudi Arabia at the same time as responding to the murder of Saudi journalist Jamal Khashoggi.
"The idea of the UAE or wider Gulf influence in the UK decision making structure I think is very unhealthy," Mr Hedges said.
"We have a certain set of values and standards we like to try and live by and we should continue to do this without interruption."
A Foreign and Commonwealth Office spokesman highlighted the "extensive support" staff provided in Mr Hedges's case, including from Mr Hunt.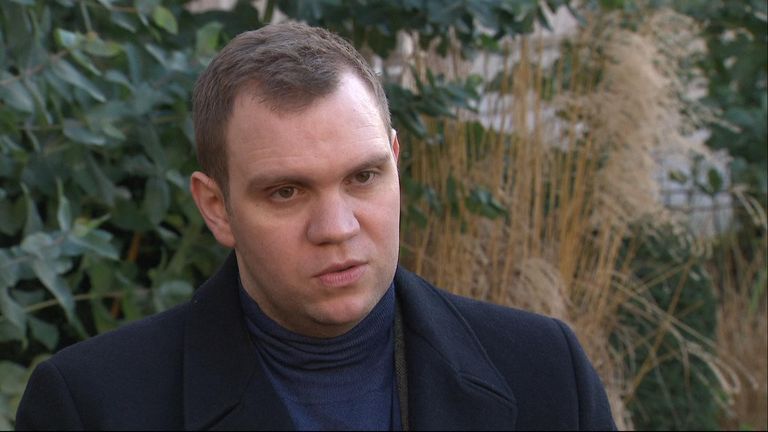 Mr Hedges says he is working with the government to get his spy conviction quashed as it taints his reputation and makes it difficult to travel.
"It sounds good if you are going to go down the pub or something but the reality is a lot stronger, has quite a harsh meaning," he said.
"It means part of my integrity is always questioned, it means my academic research will always be questioned."
The conviction of an innocent man for spying is also a sign that anyone could encounter the same problem should they travel to the UAE, he added.
As for foreign travel, much of the world is now out of bounds.
"You have to say 'what type of countries would be very interested in a convicted British spy'?
"Middle East, North Africa, Russia and former Soviet states, China – any authoritarian state in the world that can act with impunity, that acts without a legal justice and that acts arbitrarily.
"It is something we have to take even more seriously now with our own personal safety."
Manhunt as murderer who killed his mother on the run in Bosnia | World News

An "armed and dangerous" man is on the run in Bosnia after killing two people.
Police are looking for Eden Gacic who is suspected of killing a grocery shop owner new Konjic, a week ago, and shooting a policeman on Saturday in Suhodol.
Gacic, 42, has previously served two prison terms for murder and was released in 2017, after serving two-thirds of his 20 year sentence.
He was convicted then of killing his mother, and a man who served with a battalion of Muslim volunteers during the 1992-95 war in Bosnia.
According to Bosnian media, Gacic served in the same unit as the man he killed, which fought alongside Bosnian army soldiers under the country's wartime Muslim-led government.
Aljosa Campara, the country's interior minister, said: "We are checking any information we get. All police agencies have been engaged.
"We are doing all we can to protect the citizens."
Police said 1,200 officers have been deployed in the manhunt and they are prepared to ask the army to step in if necessary.
Heavy snow has made the search in mountainous regions more difficult.
Bosnians have expressed fears about the gunman on the loose.
One villager in Suhodol admitted people may flee, saying: "Of course I am scared, I won't just sit here and wait for him to kill me."
Thailand election: Princess banned from standing days after becoming a candidate | World News
A Thai princess has been banned from standing in elections next month three days after she announced her candidacy.
Princess Ubolratana Rajakanya Sirivadhana Barnavadi has been disqualified from standing for the Thai Raksa Chart party in the 24 March ballot by the country's election commission.
The sister of King Maha Vajiralongkorn shocked Thailand on Friday when she announced she would be a candidate.
The 67-year-old princess, the eldest child of Thailand's beloved late king Bhumibol Adulyadej, has starred in several soap operas and films.
She would have become the first member of the Thai royal family, which has always kept itself above politics, to enter the fray.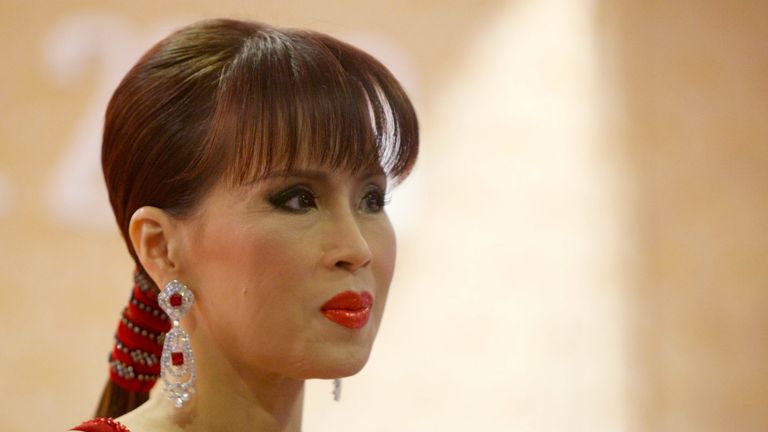 But her hopes were quickly dashed by her brother, King Maha Vajiralongkorn, who declared later that day that her candidacy was "inappropriate" and unconstitutional.
The word of the monarch carries much weight in Thailand, where the royal family is revered as semi-divine, and it was no surprise that election officials chose to endorse his view.
The Thai Raksa Chart party, which she was planning to run for, is loyal to ousted prime minister Thaksin Shinawatra, whose allies have won every national election since 2001.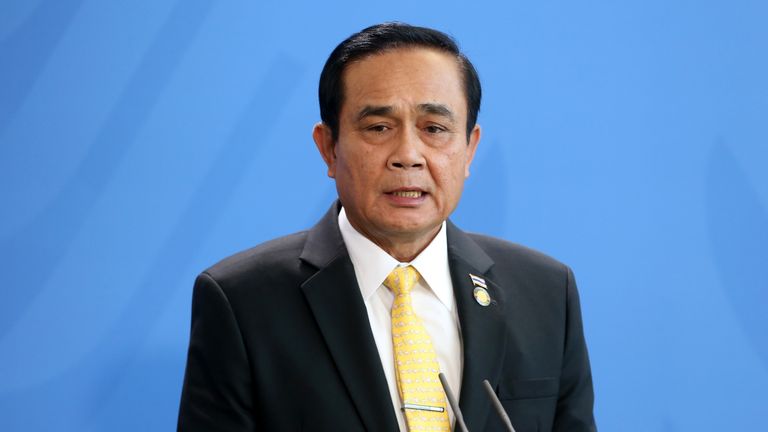 The populist party is attempting to defeat Prayuth Chan-ocha, leader of Thailand's military junta, in the polls.
By nominating Princess Ubolratana Rajakanya Sirivadhana Barnavadi, it was hoping to tap into the pro-royal sentiment of the people.
Whilst its plan has been foiled, it may still benefit, according to Anusorn Unno, dean of the faculty of sociology and anthropology at Thammasat University.
"For Thai Raksa Chart supporters, this has created more sympathy to the party … These would see the party as a victim in this situation," he said.
But he warned that Thaksin's opponents are also likely to be motivated by what they will see as an attempt to manipulate the monarchy.
It will be the first election since a pro-royalist military coup in 2014 overthrew the remnants of a government that had been led by Thaksin's sister Yingluck.