A judge has ordered the White House to return the press credentials of banned CNN reporter Jim Acosta following his row with Donald Trump.

Source link
Luxembourg to become first country to make all public transport free
Luxembourg is set to become the first country in the world to make all of its public transport free of charge.
From next summer, fares on trains, trams and buses will be scrapped under plans by recently re-elected prime minister Xavier Bettel, who vowed to make the environment a key part of his campaign.
Fares are currently capped at two euros for two hours of travel, which in a small European nation of just 999 sq miles (2,590 sq km) covers most journeys.
However, even this low fare will end under the plans that will be paid for in part by removing a tax break for commuters.
The country has a population of nearly 600,000 – but its capital, Luxembourg City, has some of the worst traffic congestion on the planet.
Around 110,000 people live there but another 400,000 commute in for work every day, while nearly 200,000 cross the border from neighbouring France, Belgium and Germany.
Drivers spent an average of 33 hours in traffic jams in 2016, according to a study.
The country already has shown its green credentials.
Over the summer, free transport was introduced for every child and young person under the age of 20.
And secondary school students are provided with free shuttles between their places of study and their home.
Mr Bettel's Democratic party is to form a government with the left-wing Socialist Workers' party and the Greens after he secured a narrow victory in October.
The new administration is also considering introducing two new public holidays and legalising cannabis – the latter policy has caused much debate in the country.
Woman 'filmed in shower' sues Hilton for $100m as footage used on porn sites
A woman is suing Hilton Worldwide for $100m (£78.6m) after secretly recorded footage of her naked in a hotel shower was placed on porn sites by a blackmailer.
The hotel giant is being sued by the unnamed woman for negligence, citing "severe and permanent psychological injures, severe mental anguish, emotional distress and other damages", including medical expenses and loss of earnings.
She was staying at a Hampton Inn and Suites hotel, owned by Hilton Worldwide, in Albany, New York state, in July 2015 while taking a bar exam after graduating from law school.
While having a shower she was recorded, fully nude, by a hidden video camera, the 19-page lawsuit claims.
She had no idea it had happened until September 2018, more than three years later, when she received an email saying "this is you right?" with a link to the video on a porn site published with her full name.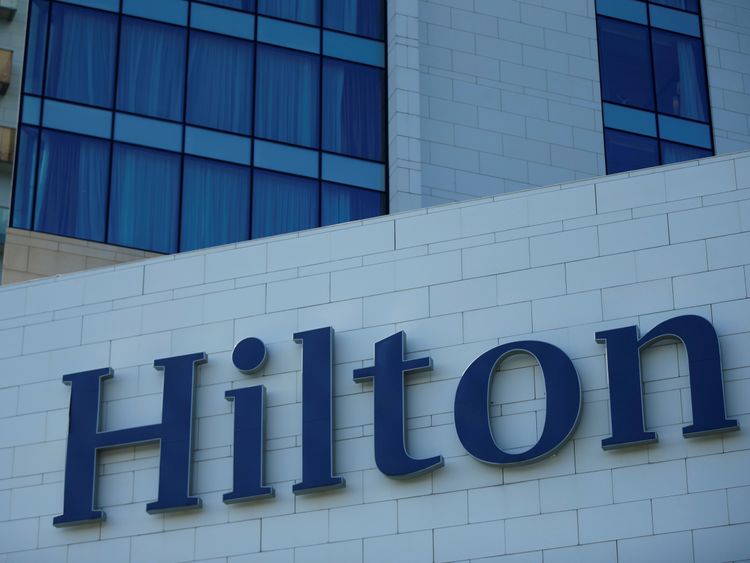 The same person, who claimed "I'm a perv", then sent multiple threatening emails, saying they knew where she went to university and where she worked.
She did not reply, which led to the video appearing on a variety of porn sites.
Friends, former classmates and colleagues then received a new version of the video sent from a fake email address set up in her name.
The blackmailer demanded an immediate payment of $2,000 (£1,570) then $1,000 (£785) a month for a year for them to keep quiet, the lawsuit claims.
They also claimed other people were recorded in the same room at the hotel.
"We take the safety and wellbeing of our guests incredibly seriously, and find the details included in the civil filing distressing," said a spokesman for Hilton, Hampton Inn's parent company.
"We commit to supporting the independent ownership and management of the property as they investigate, respond and co-operate with any law enforcement investigations."
A spokesman for the Hampton Inn Albany Downtown said they were "shocked and stunned to learn of the allegations" on Monday, and added no recording devices "of any kind" had been discovered at the hotel.
"The safety and security of our guests is our highest priority, and we emphatically do not condone any form of this type of invasion of privacy," the hotel said in a statement.
"Recently, the hotel underwent a complete renovation. During that process, no recording devices of any kind were uncovered," it added.
Race to rescue British yachtswoman stranded after boat 'destroyed' in storm
British yachtswoman Susie Goodall must wait until Friday to be rescued after her boat was "destroyed" while she competed in a 30,000-mile round-the-world race.
The 29-year-old was about 2,000 miles west of Cape Horn in the southern Pacific Ocean when she lost her mast during a "ferocious" storm.
She was lying in fourth place in the Golden Globe Race when 60-knot winds and "massive seas" damaged her Rustler 36 yacht DHL Starlight on Wednesday.
She said she was "thrown across the cabin and was knocked out for a while".
Goodall, from Falmouth in Cornwall, tweeted the boat was "unbelievably roly" and she was "totally and utterly gutted".
She later added: "This motion is just horrible! Clinging on in my bunk."
"In need of a good cuppa tea! But sadly no cooker."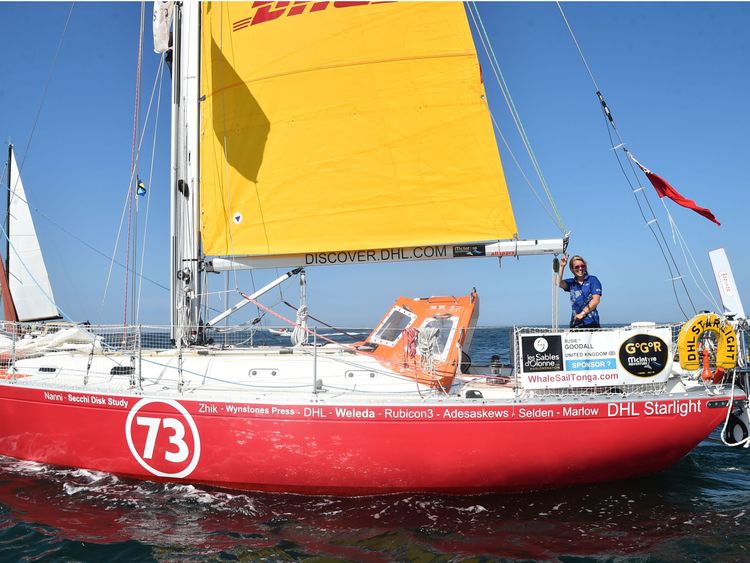 A distress signal from her yacht was first picked up by the Falmouth coastguard.
They alerted race control and the Chilean maritime search and rescue authorities who are responsible for that sector of the Pacific.
The authorities have contacted a ship 480 miles south-west of Goodall's position and asked for help. The crew expects to reach the area on Friday.
Goodall has been contacted on her emergency satellite phone by race officials who said she was "safe and secure onboard".
She said: "I have been dismasted. Thought I had holed the hull because the boat filled with water, but the hull is not holed. The hull is OK.
"The boat is destroyed. I can't make up a jury rig. The only thing left is the hull and deck which remain intact.
"We were pitchpoled [rolled end over end] and I was thrown across the cabin and knocked out for a while."
Goodall is the youngest and only female competitor taking part in the non-stop around the world yacht race, which sees competitors sail single-handedly, abandoning any form of modern technology or satellite navigation equipment.
Competitors set off from France on 1 July and it is expected to take around nine months to complete.
The last time the race took place was in 1968. Sir Robin Knox Johnston was the only person to finish back then.
Eighteen sailors took part in this year's 30,000-mile race.
But more than half of the competitors have now dropped out, with many being dismasted.