Thousand Oaks residents know latest mass shooting unlikely to change US gun laws
Sarah Silikula, like all of the residents of Thousand Oaks, know their community will now be forever associated with the blight of gun violence.
Sarah's children often go along to the Borderline Bar. She will be eternally grateful that they didn't this week.
"Will we ever see an end in sight?" she asked, on that question of whether her fellow Americans will ever stop gun violence.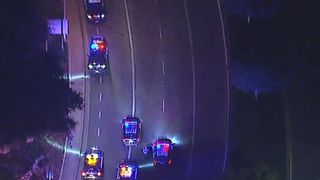 You sense she knows the answer already. And it's not good.
The killings at Thousand Oaks are America's deadliest mass shooting since that at Parkland in Florida in February.
Again – young victims cut down with their lives ahead of them.
The Parkland students' campaign to change attitudes to guns generated more momentum than many in the past.
But ever since the killing of 20 small children at Sandy Hook – and the failure of politicians to make even the tiniest tightening of the laws – it has been horribly clear America will not change.
The power of the National Rifle Association is well known as a lobbying force but the American people hold the real power at election time.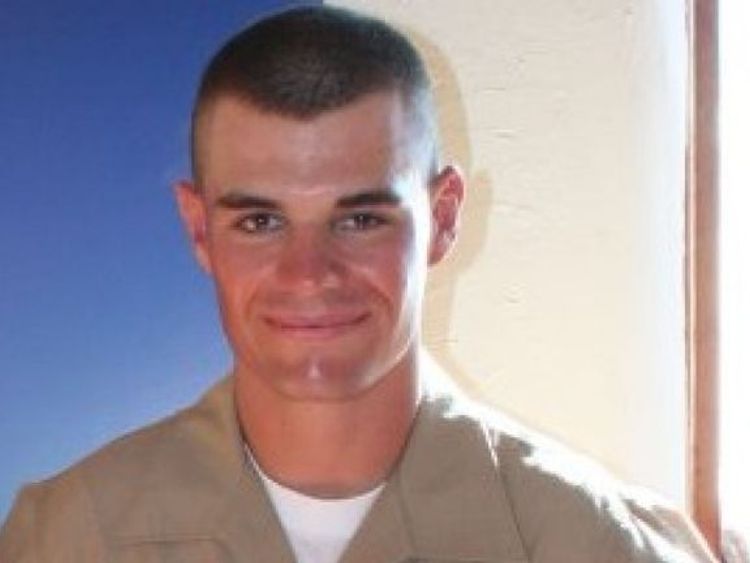 Gun owners, most of them reasonable and law abiding, and gun opponents have not moved the needle.
Yet every subsequent mass shootings brings the same questions and the same lack of answers.
There are those who see mental health as the problem, not firearms.
It isn't too much of a stretch to see that it could be both.
The question of post traumatic stress figured in the discussions between police and mental health care workers when called to gunman Ian Long's home in April.
They saw no reason to "5150" him – the California law that allows authorities to confine someone who is a danger to themselves or others – but his irrationality was a concern.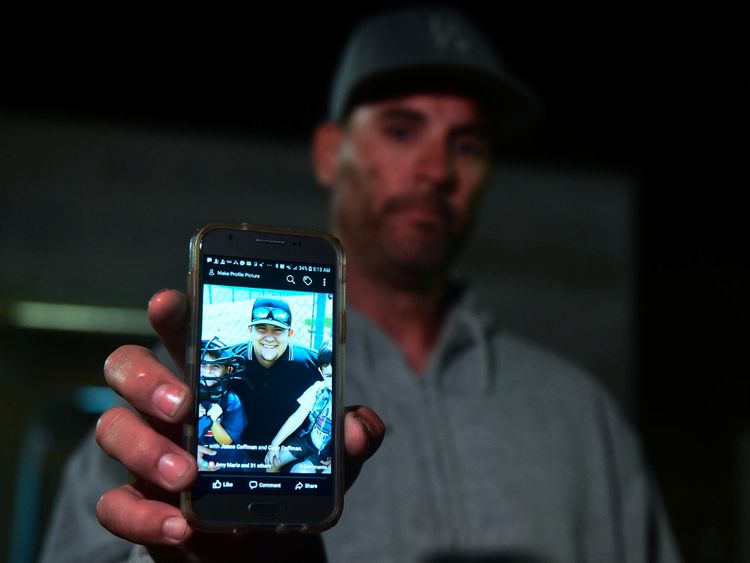 As elsewhere in the world, support for those with mental health needs is lacking in America. Often those who have seen combat are in the greatest need.
Long had served with distinction in the US Marine Corps, including in Afghanistan, but had clearly suffered troubles on his return to civilian life.
What an awful irony that one of those this military veteran killed was 22-year-old Cody Coffman.
He was just about the fulfil his lifetime ambition – joining the US Army.
'Extremely drunk' curlers apologise after being thrown out of tournament amid locker room damage

An Olympic champion has apologised after his curling team was thrown out of a Canadian tournament for being "extremely drunk".
Ryan Fry, who won gold at the Sochi Winter Olympics in 2014, was part of a team ejected from the Red Deer Curling Classic for what the World Curling Tour called "unsportsmanlike behaviour."
After receiving numerous complaints from opponents and spectators, the tournament committee at the Pidherney Curling Centre was compelled to intervene, reported CBC Sports.
Canadian Fry and his team-mates Jamie Koe, Chris Schille, and DJ Kidby were booted out of the tour event and forced to forfeit their final match.
Wade Thurber, facility manager of the centre in Alberta, told CBC Sports: "They went out to curl and they were extremely drunk and breaking brooms and swearing and just unacceptable behaviour that nobody wants to watch or hear or listen to and it was just 'enough was enough'".
"There was some damage in the locker room and other teams complaining about their stuff being kicked around in the locker room.
"So at the end of the day, it was like 'OK, that's enough of this gong show. The committee… collectively decided that we needed to remove them."
I want to express how sorry I am to everyone affected by my actions on Saturday. I never meant to offend anyone but that's the result of a poor decision – I have to live with the consequences and will be taking every step needed to guarantee this never happens again. #notgivingup pic.twitter.com/3gnjkDam1W

— Ryan Fry (@ryanfry79) November 19, 2018
Fry, 40, who has offered to pay for the damages, issued a statement to CBC Sports, saying: "I would like to sincerely apologise to the fans, participants and organisers of the Red Deer Curling Classic."
He also said sorry on Twitter, adding: "I allowed myself to lose control and I offended people with my actions. I wish nothing more than to apologise to everyone individually."
His tweet included a quote from Idris Elba and promised he will be "taking every step needed to guarantee this never happens again".
Koe posted an apology to Twitter, calling it "disrespectful" and a "lapse of judgement" that "contributed to an unpleasant experience for others".
A notice placed on the main board of the arena made it clear that Koe's team had been removed from the competition and all future events at the club.
Yemen ceasefire hopes dashed as fighting resumes in Hodeidah
Hopes of a ceasefire in Yemen have been dashed after fighting resumed in the port city of Hodeidah between the Saudi-UAE coalition and Houthi rebels.
The military alliance – led by Riyadh – conducted more than 10 airstrikes on rebel-held positions overnight, despite having ordered a halt in its offensive last week amid pressure from the West.
On Monday, high-ranking rebel Mohammed Ali al-Houthi suggested his group was receptive to the prospect of an end to the conflict, which has pushed Yemen to the brink of famine.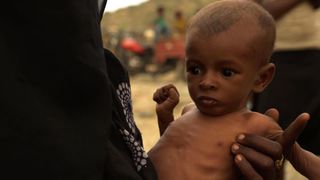 He said rebel forces were ready "to freeze and stop all military operations" to achieve "a just and honourable peace", with at least 149 people killed in Hodeidah over the course of just 24 hours last weekend.
But Yemeni information minister Moammar al-Eryani later claimed that the Houthis had "fired a missile towards Saudi lands", which he said had fallen short of its target.
The alleged strike, which has not been confirmed or denied by the rebels, was the catalyst for intense combat to resume on Monday night and derail efforts by the UN to salvage peace talks.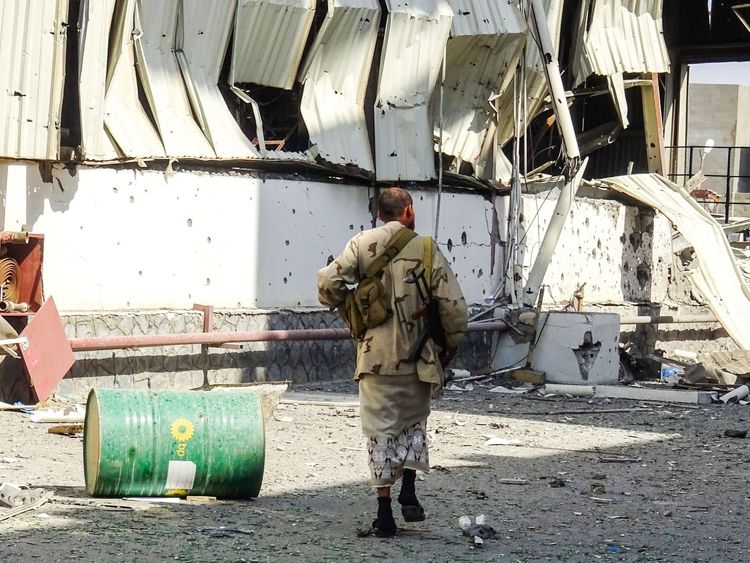 Just days ago, special envoy Martin Griffiths told Sky News said he was hopeful a fresh round of negotiations would begin within weeks – providing the lull in fighting in Hodeidah was maintained.
He revealed he had secured an agreement for a delegation of Houthi rebels to attend a meeting in Sweden without fear of being prevented from returning to Yemen by the Saudi-UAE coalition.
Concern over travel had been a factor stopping the Houthis from taking part in talks in Geneva in September, which would have been the first in two years.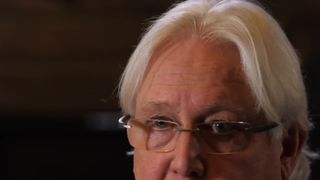 "If we find there are particular battles or if there is an increase in activity – for example in Hodeidah – between now and when we meet in Sweden, then we may not get there," Mr Griffiths admitted.
"Please can everyone hold their breath and get this conflict into a discussion rather than into violence."
More than 10,000 have been killed during the four-year war and the likes of Britain and the US have shown increased reservations about their support of the Saudis since the murder of Jamal Khashoggi.
The journalist was killed at the Saudi consulate in Istanbul last month, potentially jeopardising relations between the kingdom and some of its most important allies.
Britain has drafted a UN Security Council resolution calling for a halt to fighting in Hodeidah, a stop to attacks on populated areas across Yemen and on other countries in the region, and more aid funding.
Saudi Arabia and the coalition it leads first intervened in Yemen in 2015, with the aim of restoring its internationally-recognised government that had been ousted from the capital of Sanaa the year before.
Mamma Mia! Tiny Italian town catches 58,000 speeding in two weeks

A tiny Italian town has caught more than 58,000 people speeding in two weeks after setting up a trial speed camera.
Alessandro Alessandri, the mayor of Acquetico, a tiny village of 120 mostly elderly people near the French border in northern Italy, installed the camera after dozens of complaints about speeding.
The results revealed 58,568 speeding offences were committed in a fortnight between 13 and 27 September.
On average, a car was caught speeding through the 50km/h (31mph) zone every few minutes, with the worst offender clocked doing 135km/h (84mph).
Figures showed that the 20 worst offenders sped through the village in the middle of the day.
Mr Alessandri told Italian newspaper Corriere Della Sera that a state highway, the SS28, running through the town is the source of the problem.
It is one of the three main routes connecting the neighbouring Piedmont region to Italy's northern coast and has fewest speed bumps, speed radars and tolls.
Motorcyclists also take advantage of Acquetico's "ideal asphalt, good width, [and] continuous bends" to stage races between larger towns on the route, he said.
The mayor is planning to make the experiment with the camera, placed near the village's main pedestrian crossing, permanent.
Mr Alessandri said he couldn't believe his eyes when he saw the data, which showed one in three drivers breaking the speed limit.
"It's really madness, considering that we have inhabitants who regularly move within the village and cross the road," Mr Alessandri told Italy's Ansa news agency.
"A pedestrian risks being hit by a speeding car at 135km/h, maybe at 4pm on an ordinary afternoon.
"We hope these speed gauges can be an effective deterrent to motorists and that they can benefit the citizens of Acquetico, because we don't want to make money with the fines, but they're necessary to protect people's safety."