'Hero' policeman Sergeant Ron Helus among 12 killed
Colleagues of a policeman who died after being among the first to respond to a mass shooting at a packed California bar have hailed him as a "hero".
Sergeant Ron Helus died of gunshot wounds as he moved in to try to stop Ian David Long's killing spree at the Borderline Bar and Grill in Thousand Oaks, about 40 miles west of Los Angeles.
The married father-of-one was among 12 people to have been killed by the 28-year-old US Marines veteran, who is believed to have later turned the gun on himself.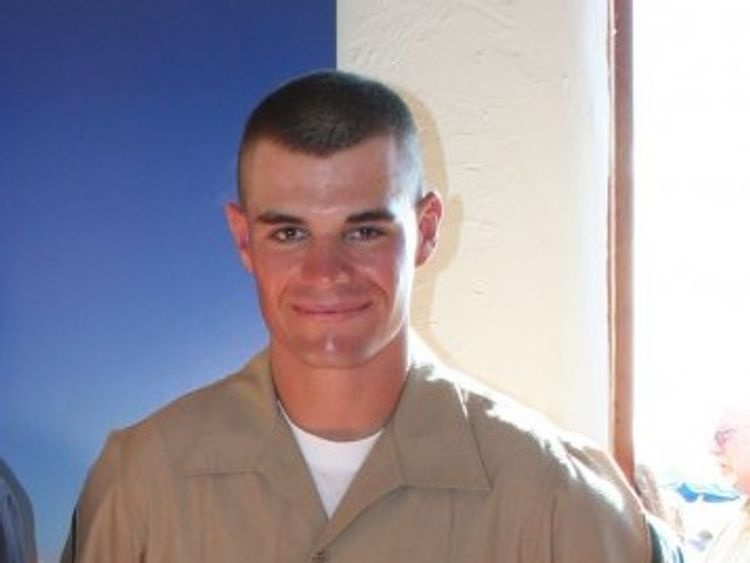 Fellow officers from the Ventura County Sheriff's Office described Sergeant Helus – who died from his injuries in hospital – as an "exceptional friend and man".
"The fact that he was the first in the door doesn't surprise me at all," said Sergeant Eric Buschow.
"He's just one of those guys that wouldn't hesitate in a situation."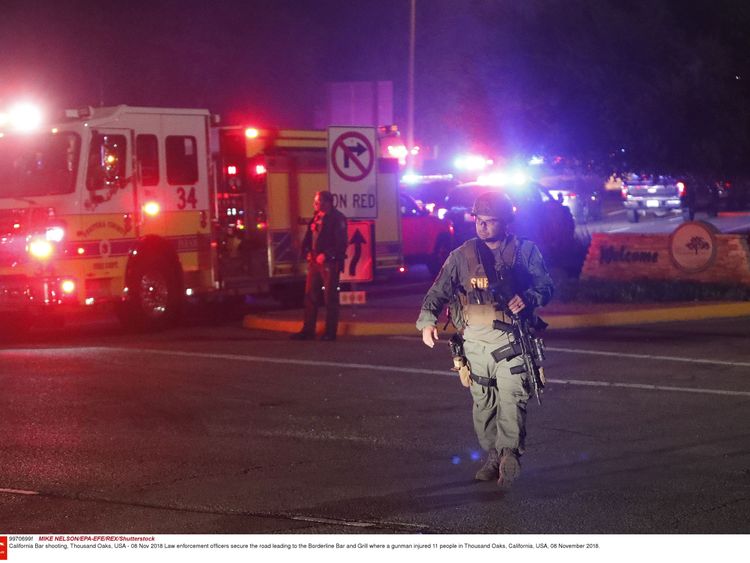 The intervention at the crowded venue late on Wednesday night was the final act of a 29-year career in law enforcement for Sergeant Helus, who was due to retire next year.
The 54-year-old had a grown-up son and was heralded by several colleagues as one of the most committed and hard-working officers on the local force.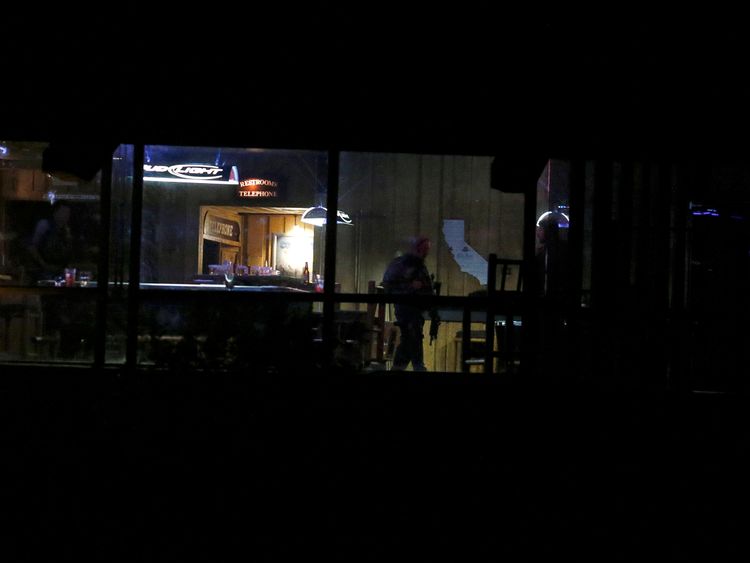 "When you call 911, he's one of the guys you want showing up," said Sergeant Buschow.
"If you were a victim of a crime, you want him investigating the case. He would go to the ends of the Earth to find a suspect. Just an awesome investigator."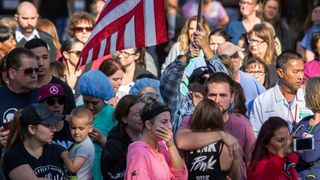 Sergeant Buschow said he had "no doubt" that Sergeant Helus and a highway patrol officer who joined him at the scene of the shooting had saved lives.
He described them both as heroes who had "paid the ultimate price".
Ventura County Sheriff Geoff Dean added of his former colleague: "He was totally committed, he gave his all, and tonight, as I told his wife, he died a hero."
:: Who were the other victims?
Cody Coffman, 22, was confirmed to have died during the attack by his father, Jason.
Mr Coffman told reporters that his son – who had two younger brothers, aged eight and six – had been planning to join the military and was also looking forward to the arrival of a baby sister later this month.
Speaking through tears, Mr Coffman said: "I talked to him last night, before he headed out the door. First thing I said was, 'please don't drink and drive'. Last thing I said was, 'son, I love you'. That was the last thing I said."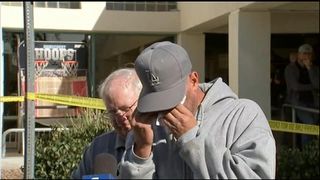 Another of those killed was 23-year-old Justin Meek.
California Lutheran University President Chris Kimball confirmed in a statement that he was among the dead, adding that he had "heroically saved lives in the incident".
He said: "We will pray, begin to comfort one another in our grief, and hold the families, friends and loved ones of the victims in our hearts.
"California Lutheran wraps its arms around the Meek family and other families, and around every member of this community of caring."
Alaina Housley – the niece of actress Tamera Mowry-Housley and husband Adam Housley – also died.
In a joint statement, the couple said: "Alaina was an incredible young woman with so much life ahead of her and we are devastated that her life was cut short in this manner.
"We thank everyone for your prayers and ask for privacy at this time."
Mowry-Housley found fame on the US sitcom Sister, Sister alongside her twin Tia back in the 1990s.
She is now one of the hosts of The Real talk show on Fox.
British woman Faye Mooney killed by kidnappers in Nigeria | World News

Kidnappers in Nigeria have shot dead a British woman and a Nigerian man, and abducted three others, officials have said.
Police and the British High Commission have named the woman as Faye Mooney and said they were aware of an incident which took place at a holiday resort on Friday but added that they would not speculate on a motive.
Her next of kin have been informed.
The Briton was working in Nigeria as a communications specialist for aid group Mercy Corps and had travelled to the northern city of Kaduna from Lagos as a tourist, police said.
In a statement, Mercy Corps said it was "utterly heartbroken" by the killing.
Police said Ms Mooney, who worked in the west African nation for nearly two years, had been attending a party before the incident.
A Kaduna state police spokesman said: "Some suspected kidnappers armed with dangerous weapons gained entry into a recreational resort called Kajuru Castle in Kajuru local government area shooting sporadically and in the process shot dead two persons, including an expatriate lady, and took away three others."
Officers have not yet named the other person killed in the incident.
No individuals or groups have said they are behind the killing and police are yet to identify the kidnappers.
Northern Nigeria has been dealing with a Boko Haram and Islamic State insurgency and clashes between farmers and herders, in which hundreds have died.
In a statement, the British High Commission said: "We are engaging with the Nigerian authorities, and we understand an investigation is under way."
More follows…
Comedian Volodymyr Zelenskiy wins Ukraine presidential election by landslide – exit poll | World News

Comedian Volodymyr Zelenskiy has won Ukraine's presidential election with 73% of the vote, according to an exit poll.
An exit poll showed Mr Zelenskiy had beaten Petro Poroshenko by a landslide with the incumbent winning just 25% of the vote.
More follows…
Gorillas appear to pose for selfie with park ranger in the Democratic Republic of Congo | World News

A photo has emerged of what a park ranger claims to be a selfie with two gorillas in the Democratic Republic of Congo.
Ranger Mathieu Shamavu says the picture was taken at Virunga National Park, a UNESCO World Heritage Site in the Democratic Republic of Congo.
A spokesperson for the park told Sky News the pair both lived in a specially designed unit which cares for gorilla orphans who have been victimised by poachers or animal traffickers.
Mr Shamavu described his captivating composition as just "another day in the office".
He is part of the park's Elite Anti-Poaching Units And Combat Trackers group, which is tasked with protecting the animals.
A team of more than 600 rangers undergoes "intensive training, risking their lives on a daily basis to safeguard the park's exceptional wildlife", according to the Virunga National Park website.
Around one third of the world's population of critically endangered mountain gorillas live in the park's lush volcanic forests.
The rangers have previously posted several photos of them exceptionally close to gorillas.
A Virunga National Park spokesperson said the pair were "friendly" because they were used to human contact in the Senkwekwe Centre for Gorilla Orphans.
Yvonne Ndege, a spokesperson for UNHCR Kenya, re-posted the image on Twitter, writing: "Selfie of the Year no question!"
Thousands of people responded to the image on Facebook, with one user saying: "Wow, that is an awesome office you've got there. Stay safe and thank you for the amazing work you do."
Another user simply said: "Now that's a selfie!"
With the photograph being shared thousands of times across social media, supporters have urged people to "make a difference" and donate to Virunga's conservation efforts.