10-year-old boy who weighed just 10kg dies with country on brink of famine
A 10-year-old boy who weighed just 10kg (22lbs) has died in Yemen with the country on the brink of famine.
UNICEF confirmed the young child called Adam had died less than 24 hours after Sky News published an article about his plight.
He had been too weak to get out of his hospital bed by himself when aid workers came to his bedside last week.
They reported that he was crying and found it difficult to breathe, with his tiny chest heaving with the effort.
Adam was one of 400,000 children in Yemen suffering from severe acute malnutrition.
Lying in hospital in the city of Hodeida before his death, he should have been able to focus on his recovery.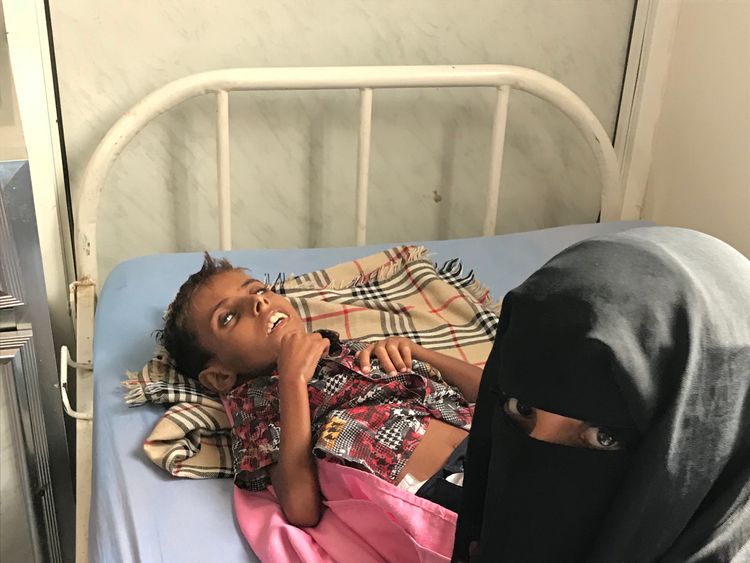 But as fighting in the Yemeni port city continues – with almost 100 airstrikes falling on it this weekend alone – the conflict moves closer and closer to Al Thawra hospital.
UNICEF executive director Henrietta Fore said the fighting is now "dangerously close" and is "putting the lives of 59 children, including 25 in the intensive care unit, at imminent risk of death".
Heavy bombing and gunfire could be heard from Adam's hospital bed.
Juliette Touma, chief of communications for UNICEF's Middle East and North Africa region, travelled to Yemen between 29 October and 3 November.
She has spent 16 years working in the region but said meeting Adam would never leave her.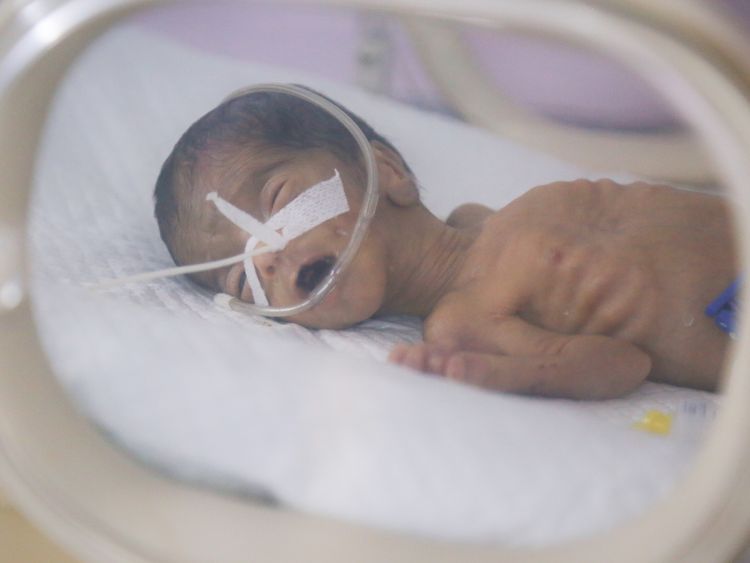 "Adam was not able to utter a word," she told Sky News.
"All he did was to cry in pain without tears but making the sound of pain."
Geert Cappelaere, regional director of Unicef Middle East and North Africa office, also met Adam before the child's death on Saturday.
Paying tribute to the youngster, he said: "Rest in peace Adam.
"Adam was very sick and he also had severe malnutrition. Al Thawra hospital… where Adam died is now in the line of fire.
"Adam is one of 400,000 severely malnourished children in Yemen. They – like Adam – might also die, any minute. May his soul rest in peace."
During Ms Touma's most recent trip, she was most struck by the extent children are suffering in the region.
Half of Yemeni children under the age of five are chronically malnourished. Some 30,000 Yemeni children die every year with malnutrition as one of the most important underlying causes.
Locals worry constantly about money and being unable to buy food, Ms Touma said.
"Poverty is very visible, people are just exhausted," she said.
Civil servants, including doctors and teachers, have not been paid for more than two years and the devaluation of the currency means that despite food being on sale in markets most families cannot afford to buy it.
Adam, who also had a brain condition and shared his ward with other severely malnourished children, was unable to access health care until his family were able to save up to afford the transport to take him there.
Ms Touma believes if it was not for the intervention of organisations like her own "the situation is likely to have been even worse, much worse".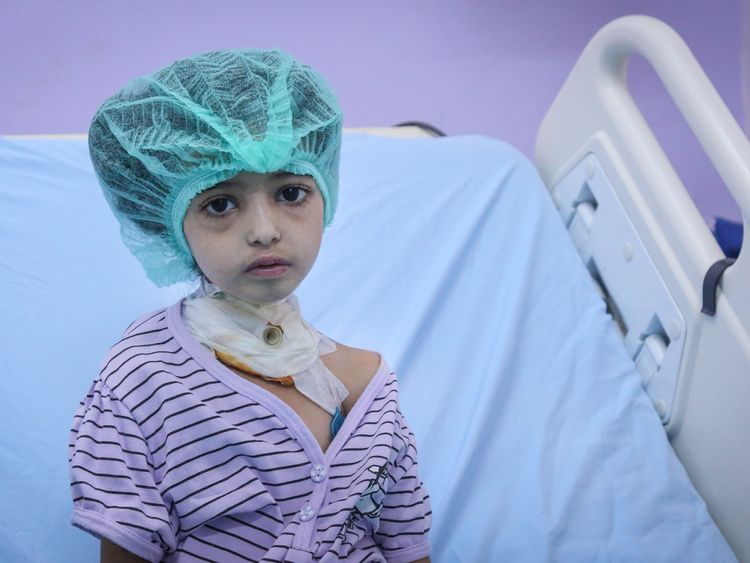 She added: ""It is literally lifesaving for many, many children."
Fighting in the port city risks cutting off the vital line organisations like UNICEF use to get nutrition, medicine and vaccines to those living there.
"It's critical that the port continues to function," she said, adding: "It's a life-line for Yemen."
News of Adam's death comes as a group of 14 international non-governmental organisations, including Save the Children, Care and Action Against Hungry, signed a joint statement saying "as an urgent priority, civilians and children in particular in and around Hodeidah must be protected from the direct and indirect impact of the fighting."
They call for urgent peace talks led by the UN special envoy and for the UN security council to adopt an "unequivocal resolution" to stop the violence.
Ms Touma said the only way to save the citizens of Yemen is for fighting to end.
She said UNICEF "welcomes the generosity from governments and individuals, including in the United Kingdom" and that it enables organisations like her own to deliver aid and training to the war-torn country.
"However, generosity alone is not enough and is a band-aid," she explained.
"What is needed right now – today, not tomorrow – is for those fighting on the ground and those who have influence over them to reach an agreement to end the conflict in Yemen."
Saudi Arabia and allies have been fighting in Yemen for more than three years against Iran-backed Houthis rebels, who control much of northern Yemen including the capital Sanaa and drove a Saudi-backed government into exile in 2014.
The UK and US have been criticised for providing logistical and military support to the Saudi-led coalition.
On Tuesday, Mr Hunt used some of his strongest language yet to put pressure on the Saudi-led coalition.
"For too long in the Yemen conflict, both sides have believed a military solution is possible, with catastrophic consequences for the people," he said in a statement.
"Now for the first time there appears to be a window in which both sides can be encouraged to come to the table, stop the killing and find a political solution – that is the only long-term way out of disaster."
Yemen has become the world's worst humanitarian crisis, with more than 22.2 million people in need of assistance.
Ukraine election: TV star-turned-politician could uproot corrupt elites | World News
Ukrainians will head to the polls today to choose their next president in a run-off vote.
Petro Poroshenko will have managed to pull off something pretty close to a miracle if he manages to beat his rival Volodymyr Zelenskiy.
The latest opinion polls show Zelenskiy streaks ahead – on 72% to Poroshenko's 25%.
At Kiev's Olympic stadium on Friday the two men traded insults to the wild cheers of some 22,000 of their supporters may have swayed a few undecided but the vast majority of Ukrainians seem determined that the old guard must go.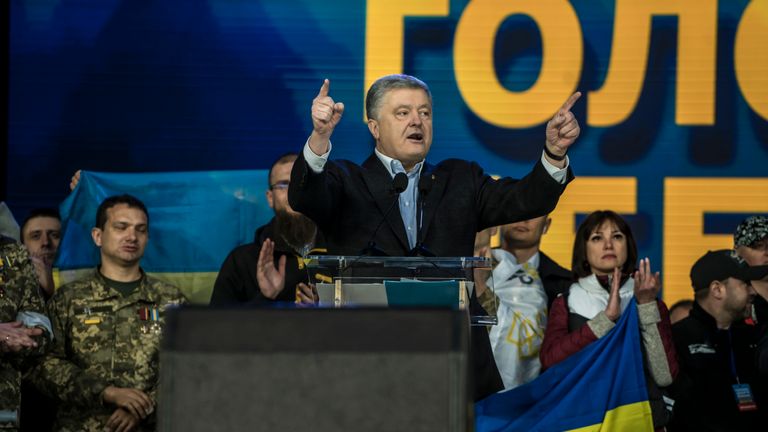 Zelenskiy – an actor and comedian – is trading himself as just your average kind of guy.
That's what the character he plays in his Servant of the People series is – a history teacher who unexpectedly becomes president. But Zelenskiy is not an ordinary guy. He's a TV celebrity.
His runaway electoral success is mostly down, so far, to the fact that he's not Mr Poroshenko.
He is a breath of fresh air in Ukraine's stagnant post-Soviet politics.
After the debate, Zelenskiy supporter Tanya Finayeva broke down in tears when she tried to explain to me what she felt was wrong with her country's politics.
"When you see these people that you know all the time just took money, [who] don't do anything for people, [who] just do everything for themselves, I feel pain and that is why I am crying," she said.
"And I feel that just maybe we will have a chance with him."
Never mind the fact his policy ideas are thin. He's refused to do any but a tiny handful of interviews (the last a deal that if he lost a game of ping pong with a journalist, he'd give them an interview), so it's up to his policy advisers to provide a bit more clarity.
Take ending the war in the east, for example. Zelenskiy has said he wants to start an information war with Russia in Donbass (spoiler: there already is one).
Dmytro Razumkov, who would be in charge of domestic affairs under a Zelenskiy presidency, told me his plan was to bring the US and UK into the Normandy format – the diplomatic squad of Germany, France, Russia and Ukraine – which is tasked with resolving the war in eastern Ukraine. It is not much of a brainwave.
But Poroshenko's pitch to the nation as commander in chief – the only man tough enough to take on Vladimir Putin – was ill-judged.
It was not what people wanted to hear. As awful as the ongoing, grinding war in the east is, and as much of a concern as it still is, Ukrainians are bored of the talk of war defining their day-to-day lives.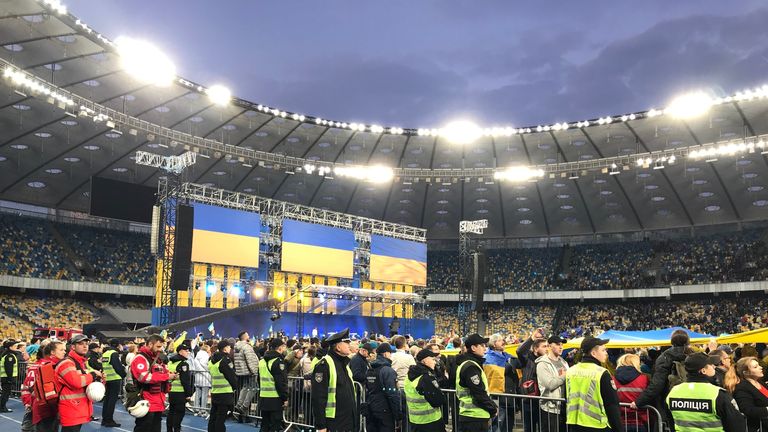 A Poroshenko supporter leaving the stadium last night told me Zelenskiy was a joke.
It wasn't a riff on his comedian status, it was said with utter scorn.
But despite Poroshenko putting on a performance worthy of his showman rival, it looks very much as though come Sunday night he will have to gracefully bow out.
Zelenskiy's political career has come from nowhere.
Running a country is a serious business, but how refreshing it would be if fresh young blood really could uproot the corrupt elites which characterise post-Soviet states.
If that happens, you can be sure that Putin will be watching and that he'll be worried.
Power to the people is not a message he likes.
Twenty years since Columbine shooting marked with vigils | US News
The names of 12 students and a teacher who were killed in the Columbine High School shooting have been read out at a ceremony marking 20 years since the massacre.
White doves were released, ending three days of gatherings to remember those who died on 20 April 1999, when Eric Harris and Dylan Klebold, aged 18 and 17, attacked the Colorado school.
They exchanged fire with police officers at the scene before shooting and killing themselves.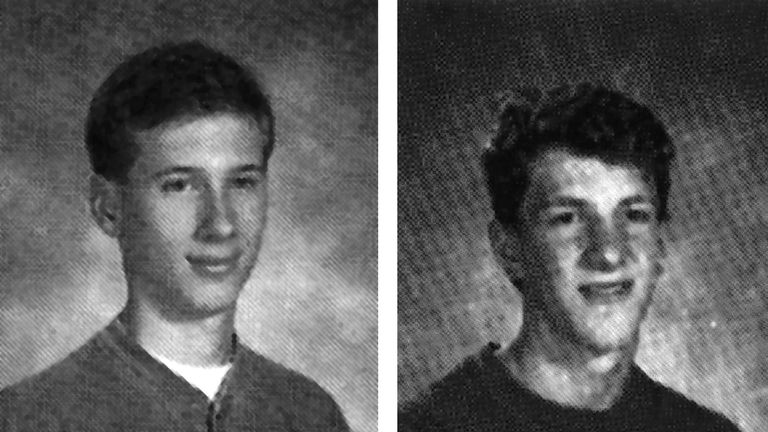 They had planted explosives inside and left the building and waited, but went back in when they failed to detonate and began their killing spree.
More than 2,000 people attended the memorial event in a park near the high school on Saturday.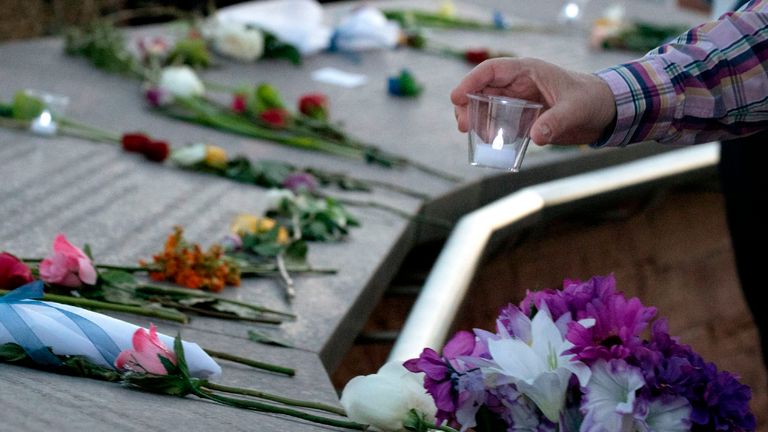 Dawn Anna's 18-year-old daughter Lauren Townsend was killed in the library.
At the memorial, Ms Anna said: "We're changed. We're weaker in some places, but hopefully we're stronger in most of them. Our hearts have giant holes in them. But our hearts are bigger than they were 20 years ago."
Patrick Ireland was shot three times but managed to escape.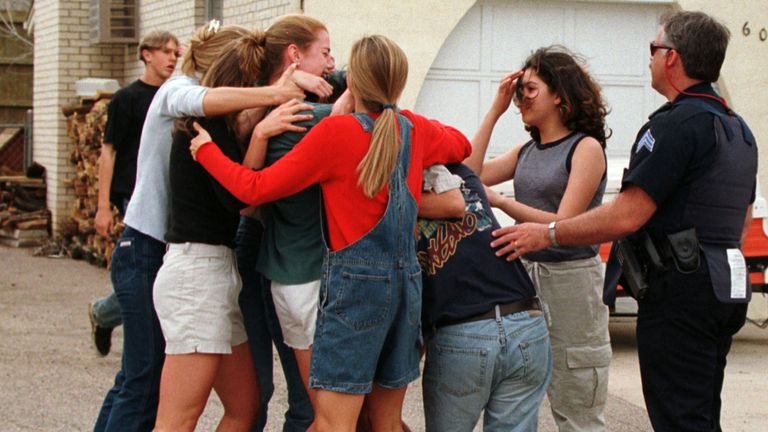 He was captured on camera dangling from a second-storey window before falling into the arms of SWAT officers.
He had to learn to walk and talk again.
"Our innocence was stolen," he said.
"How can that ever be repaid? But forgiveness is a process. It takes time. It takes practice, repetition, translating that rhythm into moving."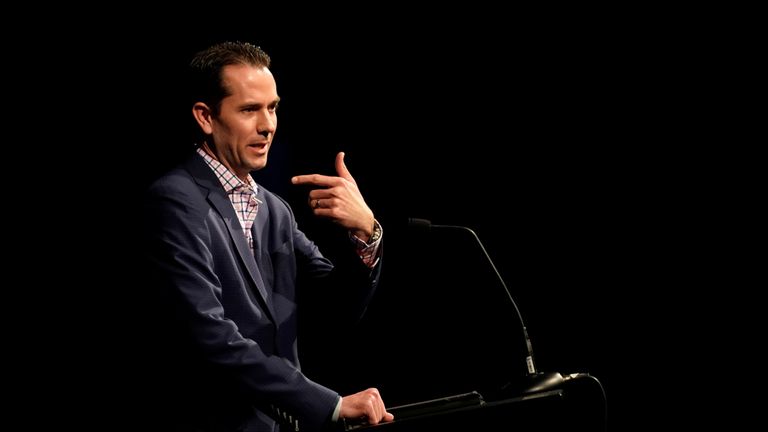 Frank DeAngelis, who was the school's head teacher at the time, said he begins every morning by reciting the names of those who died.
Mr DeAngelis read the 13 names aloud to end the memorial.
A bell rang 13 times, and white doves soared into the sky for each victim.
Visitors left cards and flowers at the memorial site which sits atop a hill overlooking the school.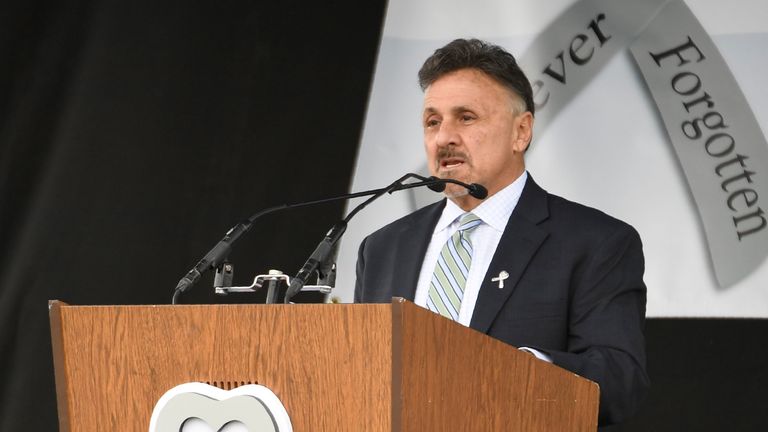 The concrete wall contains several plaques, some featuring quotes from officials and Columbine students and teachers, the others with the names of the teacher and 12 students who were killed.
Ahead of the various memorial events, the FBI announced they were hunting a teenager "infatuated" with the 1999 Columbine massacre, who had travelled to Colorado on Monday night from Miami and bought weapons from a store in the area.
Sol Pais, 18, was later found dead at the bottom of Mount Evans, southwest of Denver, at the Echo Lake Lodge, with a self-inflicted gunshot wound.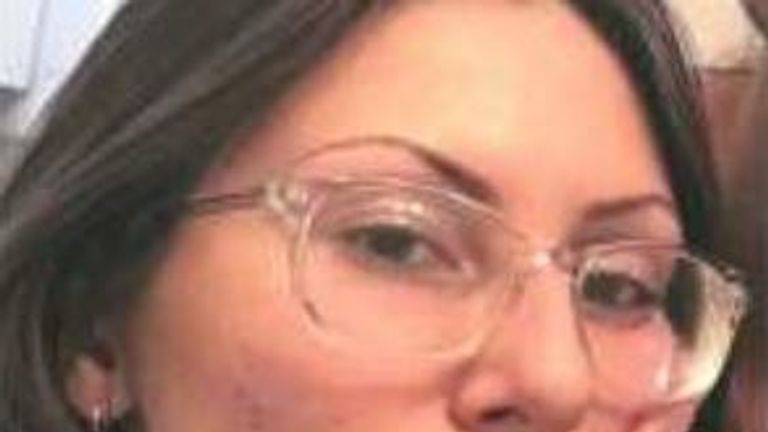 Authorities said she had made violent threats to schools in Denver ahead of the 20th anniversary of the attack.
The victims were Cassie Bernall, 17, Steven Curnow, 14, Corey DePooter, 17, Kelly Fleming, 16, Matthew Kechter, 16, Daniel Mauser, 15, Daniel Rohrbough, 15, Rachel Scott, 17, Isaiah Shoels, 18, John Tomlin, 16, Lauren Townsend, 18, Kyle Velasquez 18 and teacher William 'Dave' Sanders, 47.
Explosions at churches and hotels in Sri Lanka – reports | World News

Multiple blasts have hit two churches and two hotels in Sri Lanka on Easter Sunday, according to reports.
An explosion reportedly ripped through St Anthony's Shrine in the capital Colombo, causing casualties among worshippers.
Eye-witnesses say buildings in the surrounding area shook with the blast and a number of injured people were carried in ambulances.
Local media have reported that around 50 people have so far been taken to Colombo's main hospital.
A second explosion was reported at St Sebastian's Church in Negombo, north of Colombo.
Sri Lankan security officials say they are checking the reports.
More to follow…