Meghan's jaw-dropping moment she spots fan she used to send 'kind' messages to
The moment the Duchess of Sussex's jaw dropped when she spotted a young woman she used to message on social media about mental health and education has been captured on video.
Hannah Sergel, 20, used to talk with Meghan when the then-actress had Instagram, before she deleted her social media when she joined the Royal Family.
The duchess's jaw dropped when she spotted Ms Sergel, who had been waiting in the rain holding a big sign emblazoned with the words "It's Hannah from Instagram" at the Viaduct Harbour during the royal couple's trip to New Zealand.
"Oh my god", Meghan can be heard saying in a video clip that captures her dropping Harry's hand and walking over.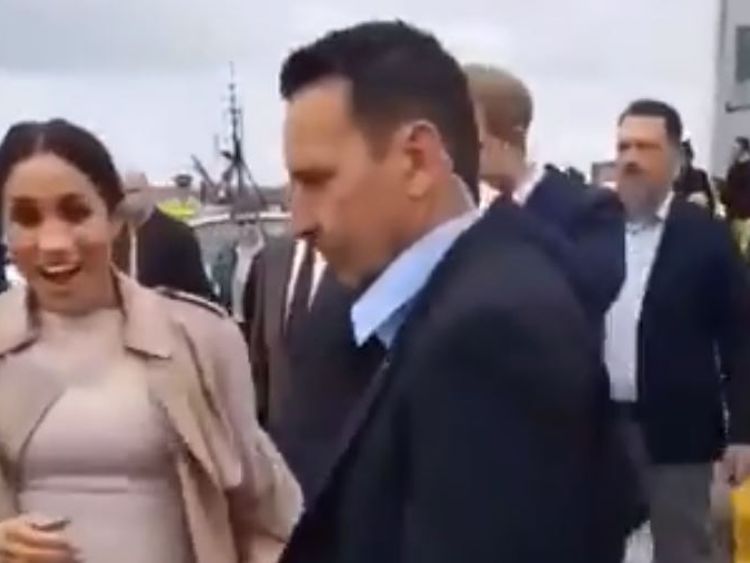 "How are you?" the duchess asks Ms Sergel before she leans in and gives the young woman a big hug.
The star used to send the young woman messages of inspiration and support, and offering her kind words about Ms Sergel's mental health.
Ms Sergel is filmed giving Meghan a letter, which Prince Harry takes for safe keeping while the two women talk.
Speaking to Sky News, Ms Sergel said: "I was so overwhelmed! I didn't know what to do and kind of just freaked out.
"I didn't expect her to even know who I was at all, I'm just so blown away by everything that happened."
Ms Sergel who co-founded a fan account for Meghan before she became a royal and posts on her personal accounts about mental health.
Meghan followed Ms Sergel back on Instagram in January 2016 and would comment on her photos and give encouraging messages to her.
"We would comment on each others photos, she would send messages that were encouraging me and things along those lines.
"She was always so kind about anything mental health-related and encouraging when it came to my education.
"[Mostly it was] just small talk about what was going on in my life really. We wished each other Happy New Year once!"
Two years ago Meghan filmed a short message thanking Ms Sergel for her support, in which she waves and blows a kiss at the camera to her.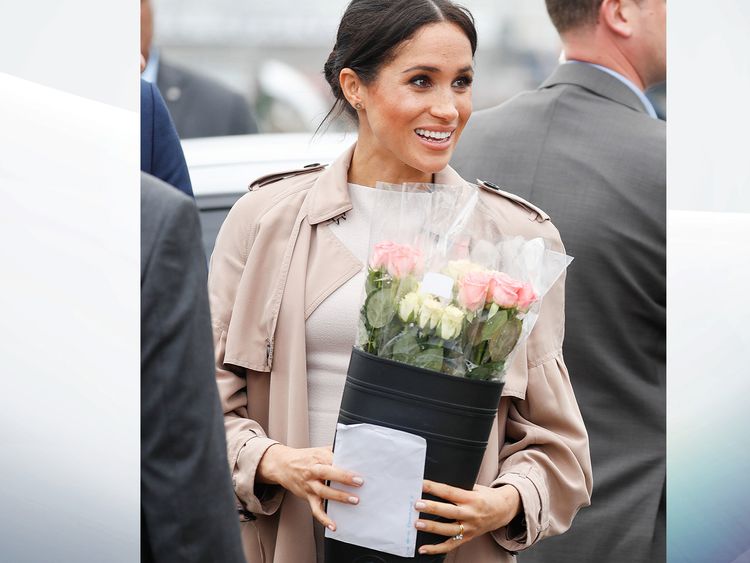 New Zealand prime minister Jacinda Ardern, who was with the royal couple, sent Ms Sergel a photo of Meghan's reaction through a private message.
Mrs Ardern was also on hand to comfort the overwhelmed young woman after the royal encounter.
"Can you believe I was such a mess that the prime minister of New Zealand had to comfort me," Hannah posted on Twitter.
The public walkabout in Auckland took place on the third day of the royal couple's tour of New Zealand.
The pair will spend Wednesday in Rotorua, marking the end of their 16-day tour of Australia, Fiji, Tonga and New Zealand.
It is the first royal tour for the Duke and Duchess since their wedding.
'Several killed' after tourist bus overturns in Portugal


A number of people have died after a tourist bus overturned on the Portuguese island of Madeira, according to local media.

Source link
Sol Pais: Columbine-obsessed teen who forced school closures found dead | US News
The Columbine-infatuated teenager who forced the closure of schools in Denver has been found dead, the FBI has confirmed.
In a tweet, the FBI said, "we can confirm that Sol Pais is deceased. We are grateful to everyone who submitted tips and to all our law enforcement partners for their efforts in keeping our community safe."
She was found at the foot of Mount Evans, southwest of Denver, at the Echo Lake Lodge.
A Colorado sheriff said that she died from an apparent "self-inflicted gunshot wound".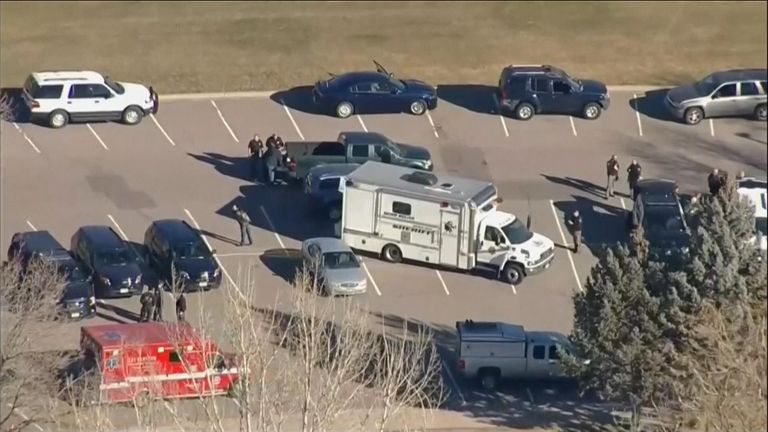 Local police and the FBI were searching for Sol Pais after flew into Colorado on Monday night from Miami and bought weapons from a store in the area once she arrived.
Authorities said she made violent threats to schools in Denver ahead of the 20th anniversary of the Columbine massacre, which she was said to be infatuated with.
Two teenage gunmen killed 12 classmates and a teacher, before killing themselves, which at the time was the US' deadliest school shooting.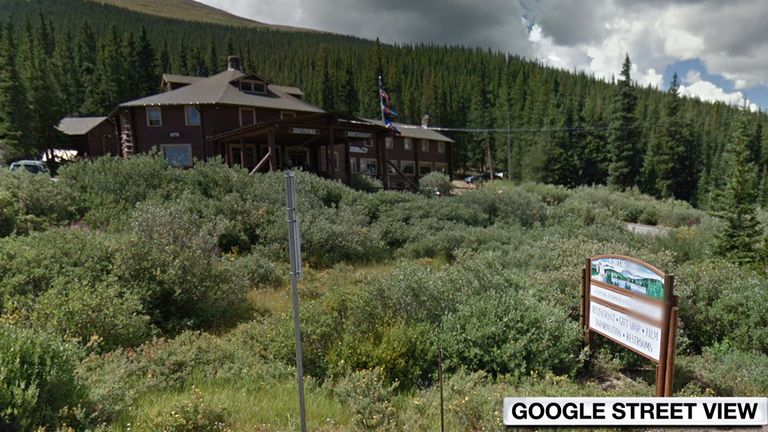 At a press conference, Surfside Florida police chief Julio Yero said her family "contributed tremendously to the investigation and provided valuable information that led us to Colorado and a lot of things that assisted in preventing maybe more loss of life."
All classes and school related activity was cancelled in Denver, as well as number of schools in the close vicinity.
A sheriff's spokesman said that Pais' threats were general and not specific to any school.
Pais is from Miami in Florida, where her parents last saw her on Sunday evening.
Technological solution to Irish border issue could be a decade away, says Home Office document | Politics News
The possibility of a technological solution to the Brexit Northern Ireland border issue could be more than a decade away, according to a Home Office document seen by Sky News.
A presentation drawn up by the Home Secretary's Policy Unit and sent to HMRC and the Treasury implies that they think a technological solution – which would aim to keep the Irish border entirely open and without physical checkpoints – is a distant (and likely very expensive) prospect.
The authors state that the technology would likely not be ready to be deployed in the UK until 2030.
A technological solution to the Irish border quagmire has been much trumpeted by Brexiteers for months, if not years.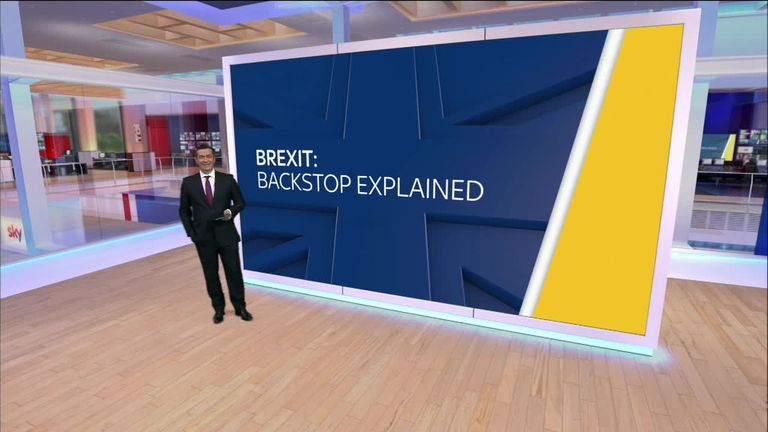 It has been at the centre of Tory efforts to find an alternative to the much hated "Irish backstop", which would involve a basic customs union for the whole of the UK with the EU and Northern Ireland moving closer to EU regulations on goods.
That would keep the border open but at a cost, its detractors say, of diluting Brexit and keeping Britain in a trading regime against its will.
The report does come up with a solution, albeit a highly complicated one.
It involves companies uploading data into a digital portal, using new blockchain technology, sensors and "Internet of things technology" along the route, "machine learning" and automated revenue collection.
"If all these technologies are brought together this could allow a seamless collection and analysis of the data needed," the presentation says. "It would also provide the ability to target interventions away from the border itself."
However, the presentation's authors acknowledge that the practical execution of such technology would be far from seamless.
They say that "no government worldwide currently controls different customs arrangements with no physical infrastructure at the border."
They believe that "technology does already exist that could be used at the border to the desired effect" but also highlights five grave practical problems in terms of actually deploying it. They are:
:: The system "must operate with 28 government agencies and a myriad of interconnected existing and planned IT systems".
:: "There is currently no budget for either a pilot or the programme itself. And it will be expensive."
:: "The suite of technology would need to operate on both sides of the border, as such it would require agreement and commitment from Northern Ireland, the Republic of Ireland and the EU too."
:: "It is a big and complex project, with possibly tight deadlines. Government does not have the strongest track record on delivery of large tech projects."
:: And crucially – "Current realisation for a similar technological solution in the UK is 2030."
Given those constraints, the prospect of any imminent rollout (if ever) seems remote.
The last point, on timescale, is especially significant given that should the prime minister's withdrawal agreement pass, the government would only have until December 2020 to devise arrangements to keep the border open and without checkpoints, otherwise the UK would fall into the backstop regime.
It seems likely that if it is passed that is what will happen.
Home Secretary Sajid Javid, likely with this report in mind, said in February: "In terms of an alternative arrangements it can be done.
"In my own department I've got Border Force. I asked Border Force months ago to advise me what alternative arrangements are possible and they've shown me quite clearly that you can have no hard border on the island of Ireland and you can use existing technology the only thing missing is a bit of goodwill."
The technology might exist but as this presentation clearly says it will take much more than goodwill for any tech solutions to solve anything on the Irish border.