Liverpool mayor Joe Anderson speaks to Kiev's Vitali Klitschko after fans' flights cancelled
Liverpool's mayor held talks with the mayor of Kiev, former world heavyweight boxing champion Vitali Klitschko, in an attempt to fly football fans out to the Champions League final.
Joe Anderson's move came as nearly 700 Liverpool supporters face missing the match against Real Madrid, after operator Worldchoice Sports cancelled three flights due to insufficient landing spots at Ukraine's Boryspil Airport.
Mr Anderson has since had to break the news that it is "really not looking good" as he has been unable to find a crew for a back-up plane.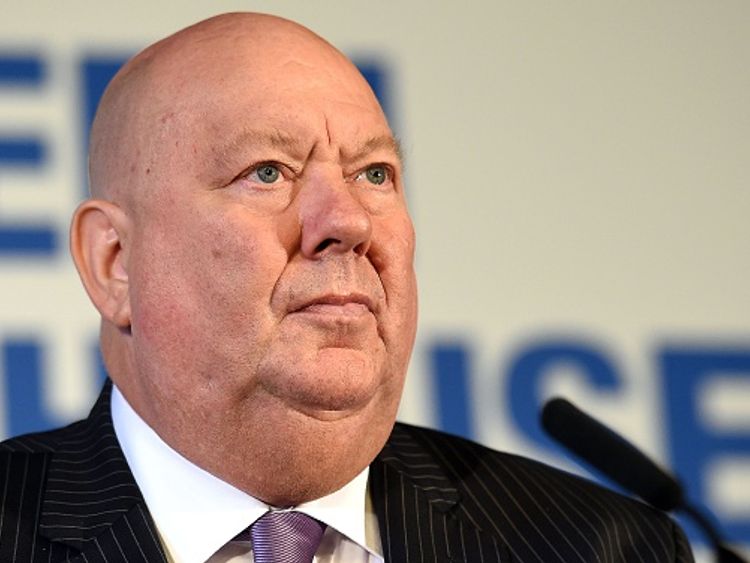 The Worldchoice Sports cancellations originally affected 1,000 fans but one of the flights was rescheduled.
Mr Anderson had been working with Mr Klitschko, who turned to politics after retiring as a three-time world heavyweight champion, to find a solution ahead of the match on Saturday.
He has since tweeted that his attempts to reach a solution with Mr Klitschko have failed.
Mr Anderson wrote: "Hugely disappointed that our efforts to sort #LFC fan flights has not worked.
"(Mr Klitschko) and airport directors did all possible with landing slots and planes but not able to get over the lane."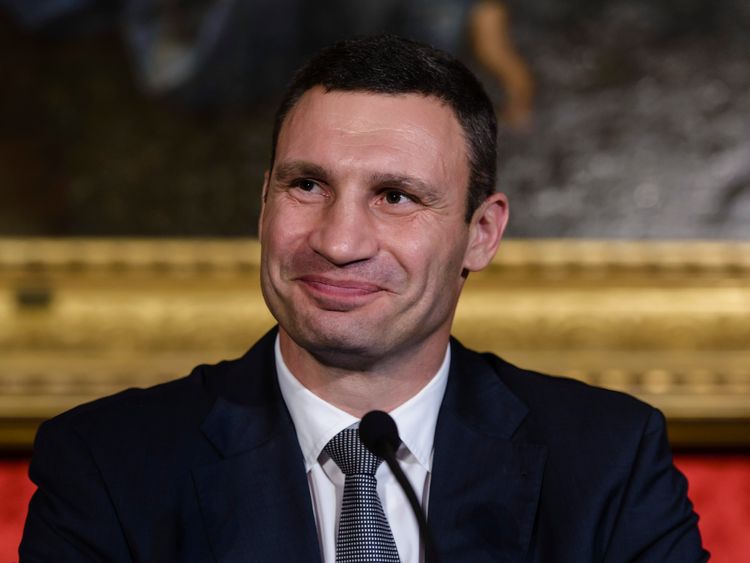 The Liverpool mayor posted messages on Twitter earlier on Thursday and Friday stating that he was trying to find a carrier to provide flights from John Lennon airport.
In a video posted at roughly midday on Friday, he said: "We've had more discussions this morning with the mayor Klitschko and also the director of the airport."
He added: "They're trying to look if we can use an airport nearby, either to get an Airbus in there, one of the big ones, or some smaller crafts in there either today or tomorrow.
"We're working really hard behind the scenes trying to do things."
At 4pm he tweeted to suggest that the plan he was trying to hatch with Mr Klitchsko looked doomed to failure.
He said: "No final decision yet but really not looking good – unable to resolve flight situation.
"With support of @Vitaliy_Klychko, #Kievairport & carrier we had plane & landing slot but crew were coming from the USA and crew rest time a huge barrier.
"Time against us."
He had previously said his office was in talks with a carrier that could put on "two or three flights" from Liverpool to Kiev on Saturday.
He said: "The mayor (of Kiev) has said he will lay on transport to take people to the grounds which is about 40 minutes away."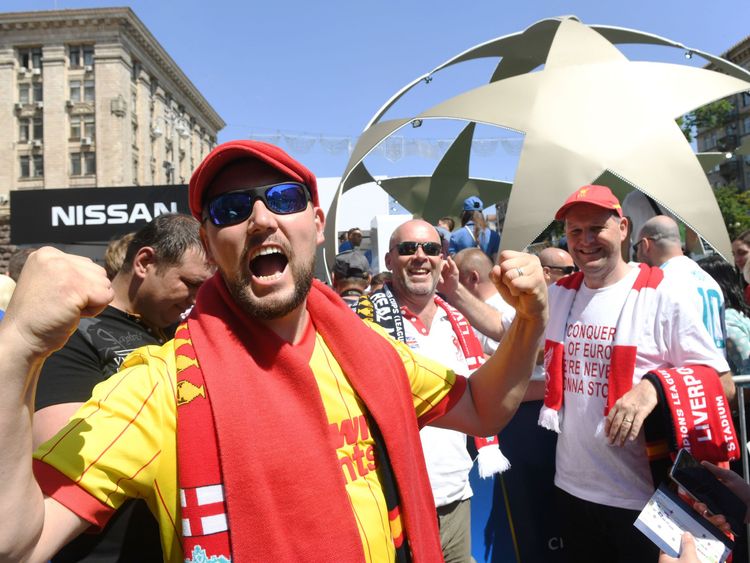 Mr Anderson finished: "That's what I'm hoping. I can't confirm or promise anything 100%."
Liverpool announced on Friday that anyone who bought match tickets direct from the club and had been affected by the cancelled flights would be able to claim a refund.
Worldchoice Sports said due to the amount of flights heading to Ukraine ahead of Liverpool's meeting with Real Madrid, Boryspil Airport had been unable to allocate times for the three planes.
In a statement tweeted on Friday, it said: "With no accommodation in Kiev being available it was decided that in such a short space of time it would not be possible to utilise this slot and risk the safety of our customers."
It added: "We can't apologise to our customers enough about the situation they find themselves in.
"We feel terribly let down by Kiev airport and can assure all customers affected will be getting a full refund over the next seven days."
US election 2020: Rival Trump and Biden supporters hurl insults at each other outside rally – some resort to spitting | US News
In the tightly contested state of Florida, emotions are running high.
Outside a Joe Biden rally in Tampa, small but vocal groups of Democrats and Republicans are facing off.
"Why are you so dumb?" a Biden supporter shouts out of his car window, with an equally furious Trump fan yelling back.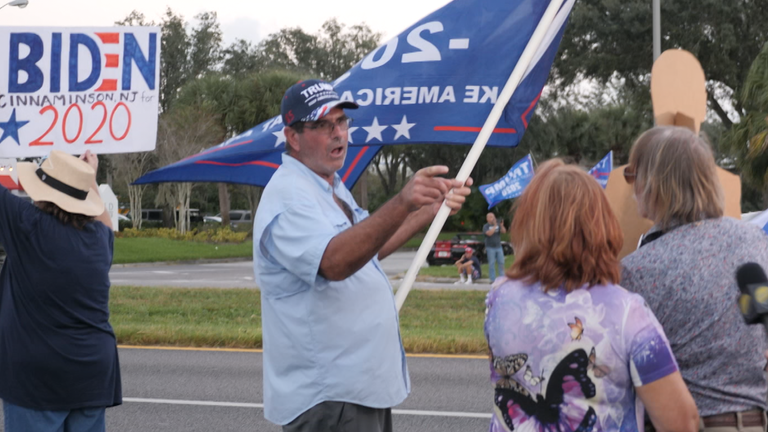 On Thursday, both presidential candidates went head to head at rallies in the US – and so too did some of their supporters.
Separate tribes line either side of a busy highway, each armed with brightly coloured opposing banners backing their man.
"Vote for Trump like true Americans. You want socialism move to Cuba," a heavily tattooed biker named Ghost shouts to the chorus of beeping trucks.
"We've been getting middle fingers showed at us [by Democrats] for the past hour and a half that we have been here," he tells me.
He's passionate and angry – saying he's voting Republican for the first time to protect his children's futures.
A towering figure with huge muscles, he's an imposing sight.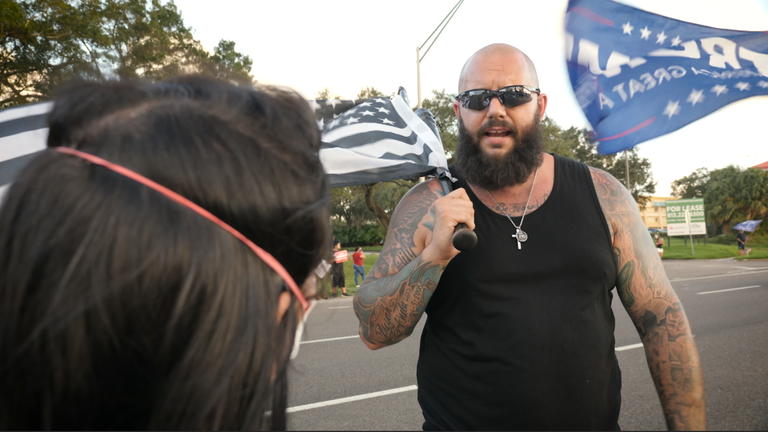 He disputes that he could be accused of being intimidating, saying everyone has the right to choose who they vote for.
And he claimed that, when Biden supporters showed up at Donald Trump's rally earlier in the day, no one abused them.
In fact, we saw a Democratic voter being heckled that morning, and Trump fans are definitely unwelcome guests at the evening's Biden rally.
We watch as one man leans into Democrats' cars to question them.
Eventually, aggregation sparks confrontation and a driver spits at him.
"He kept coming in our car. We told him not to, we had to do something to get him away," Dee and driver Phil say as another argument breaks out in the background.
What if the US election result is contested?

"My president is a racist," one man shouts.
"Trump is not a racist," someone chants back.
The polls in Florida are uncomfortably close and divisions are deepening.
"This is not going to be the worst," warns Phil.
"When Biden wins next week, Trump's going to say that it's rigged and he's going to tell all his people with guns to go out and start protecting their liberties," Dee claims.
If there was any doubt about just how bitter this election fight has become, this teatime showdown makes it brutally clear.
There are just a few days to go until the election and in a battle this tight, tensions are growing.
New Zealand votes to legalise euthanasia – but not marijuana | World News

New Zealand has voted to legalise euthanasia, but looks set to reject a legal bid to allow the recreational use of marijuana.
Two referendums took place at the same time as the general election that saw Prime Minister Jacinda Ardern win a second term this month.
The first vote on assisted dying has already secured enough "yes" ballots – 65.2% – to become law, meaning New Zealand will become the seventh country in the world to legalise euthanasia.
But with almost half a million postal votes yet to be counted, 53.1% of New Zealanders have voted against joining Canada and Uruguay in making cannabis legal, the electoral commission said on Friday.
As a result of the vote on assisted dying, from November 2021, terminally ill patients with less than six months to live will be allowed to arrange their own death.
They must be 18 and have the approval of two doctors, newly passed legislation states.
The final results of both referendums will be announced on 6 November.
In 2017, Ms Ardern supported a referendum on cannabis in order to form a coalition government.
She refused to say which way she would vote, until Friday when her spokesman said she supported both referendums.
Coronavirus: Europe is 'epicentre of pandemic once again', WHO chief warns after deaths rise by 35% | World News
Europe has become the epicentre of the coronavirus pandemic again after a sharp spike in deaths and hospital admissions, the World Health Organisation has warned.
The region accounted for nearly half of the 2.8 million new COVID-19 cases reported worldwide last week, WHO said.
Virus-related fatalities are also up 35% on the previous week, European regional director Dr Hans Kluge said.
"Hospitalisations have risen to levels unseen since the spring," he said on Thursday.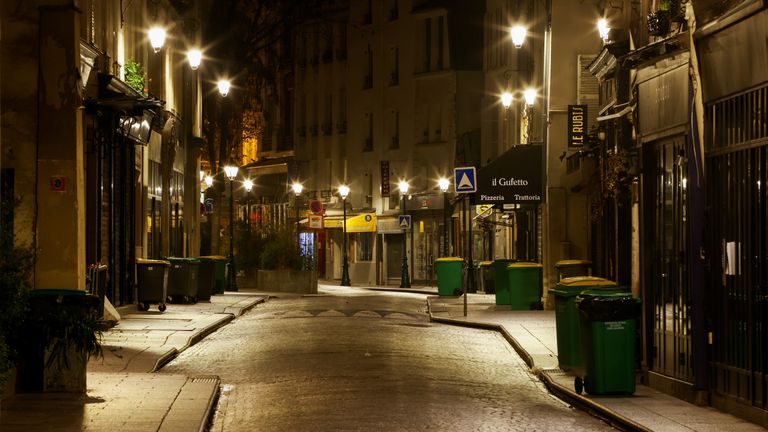 Europe has now confirmed more than 10 million coronavirus cases and 250,000 deaths since the start of the crisis, he added.
"We are at the epicentre of this pandemic once again. At the risk of sounding alarmist I must express our very real concern," Dr Kluge said in a statement.
The stark warning comes after both France and Germany announced they were going back into lockdown.
German Chancellor Angela Merkel said her country is "deep in the second wave", while President Emmanuel Macron said France has been "overpowered" by a second phase of the virus.
Germany is reporting around 15,000 new cases a day, with Mr Macron claiming France's daily infection rate is between 40,000 and 50,000.
On Thursday, videos showed Paris gridlocked, with drivers trying to leave the city before the month-long lockdown began on Friday.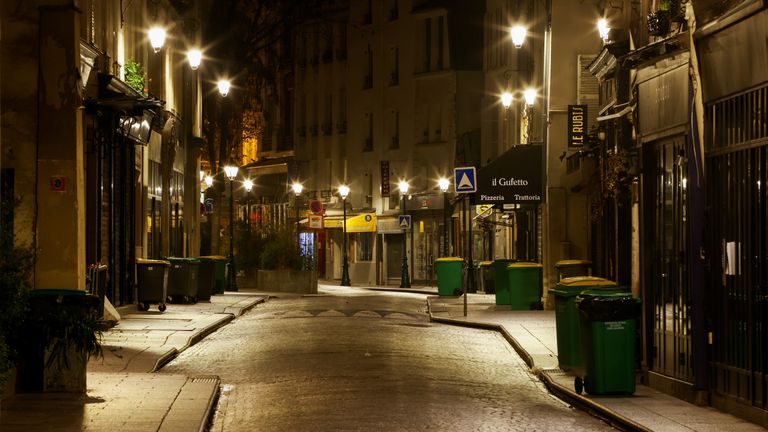 Within Europe, figures show coronavirus cases are growing fastest in Belgium, the Netherlands, Spain and the Czech Republic.
Spain has voted to extend its state of emergency until May and the regions of Catalonia and La Rioja have closed bars and restaurants.
But the mayor of Milan, Giuseppe Sala, criticised lockdown restrictions on the region of Lombardy, which along with Southern Campania has emerged as the epicentre of Italy's second wave.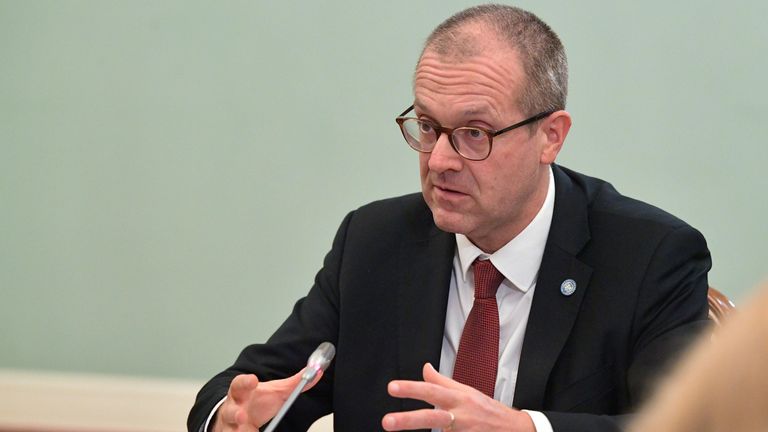 Speaking to reporters in Brussels on Thursday, European Commission president Ursula Von der Leyen warned against the dangers of "corona fatigue".
She said: "This time we have two enemies. The coronavirus itself and corona fatigue – that is the growing weariness when it comes to the precautionary measures."