Kaspersky Lab leaving Russia for Switzerland after Kremlin spying claims
Kaspersky Lab is moving its core infrastructure from Russia to Switzerland after reports that the Kremlin used the company's anti-virus software to steal classified US information.
The move will cost the company around $12m (£8.8m) and will relocate its core business away from the jurisdiction of the Russian government and intelligence agencies by the end of 2019.
More than a data centre in Switzerland, the move of Kapersky Lab's software build conveyor – where its products are assembled from source code – will see the programming tools which could allow access to users' computers available for independent audit.
Although the company has vigorously denied claims its software was used by Russian intelligence to steal data from a National Security Agency employee's home computer, the publicity damage has left it working to address customer fears in a global transparency initiative.
The New York Times cited "multiple people who have been briefed on the matter" in a report that claimed Israeli intelligence discovered Russian counterparts were using the company's anti-virus software to steal American hacking tools.
That report and another in The Wall Street Journal followed a directive issued by the Department of Homeland Security (DHS) which prohibited use of the firm's software for all federal agencies – although countries such as Germany have stated that they did not support the American claims.
The ban is understood to have significantly damaged Kaspersky Lab's business in America, where a large proportion of staff have left the company according to reports.
At the time, cyber security professionals expressed surprise at the ban of what was generally regarded as a quality product.
The company's researchers had earned a reputation for independence from the Kremlin by detecting and reporting state-sponsored hacking campaigns originating in Russia.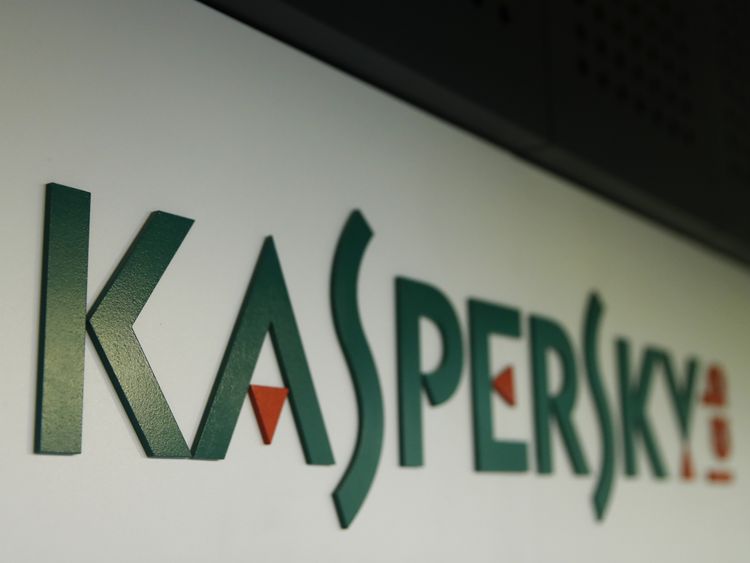 In his first interview after those reports, the company's chief executive and namesake, Eugene Kaspersky, denied the allegations to Sky News and said: "Of course, if it's true, it will simply kill our business."
Anton Shingarev, head of the chief executive's office, acknowledged to Sky News that the company had received no assurances that the move to Switzerland would see the DHS ban reversed.
"We've been in touch with the regulators constantly in the past year," Mr Shingarev said, adding that he met regularly with senior management at the UK's National Cyber Security Centre and was "really grateful for their approach" in contrast to the approach "in some other countries where we don't see any explanations or help from regulators".
As part of the transparency initiative, the company will set up a separate facility in Switzerland for customers based in Europe, North America, Singapore, Australia, Japan and South Korea.
Mr Shingarev told Sky News that "one of the reasons we have chosen Switzerland is that we feel we can invite regulators from any country to Switzerland" to investigate the source code of its products if they have concerns.
He added: "Switzerland is a country which has hundreds of years of independence, it hasn't participated in any wars.
"Cyber security must be neutral, cyber security must be far from politics or any alliance, similar to being a doctor."
Coronavirus: Student returning to the UK has unproven £50 COVID vaccine | World News
When Evelyn Wu heard she could get a COVID-19 vaccine, she jumped at the chance – even though it hasn't been scientifically proven. 
"I felt excited actually," she told Sky News. "It's just like a normal vaccine."
The 20-year-old is an economics student at the University of Birmingham and wants to return there in January.
So, as soon as she heard a coronavirus vaccine was available, she went to the hospital in Yongkang, eastern China, last Monday to register. Two days later, she had her appointment.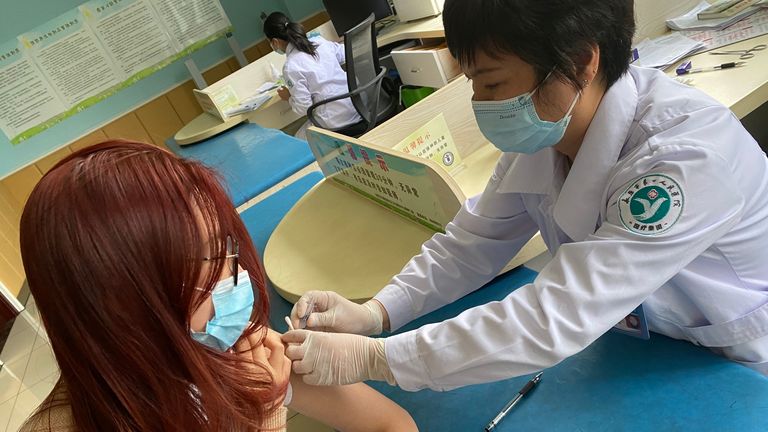 "I needed to sign some contract. It has the details about COVID-19. And it told me that it's very safe, even though it's only stage 3."
Ms Wu signed the form acknowledging that she might experience some mild symptoms and promptly received the first of two doses of the vaccine. In total she will pay 456 RMB – about £52.
The vaccine is made by Sinovac, a Beijing-based biotech company. The company is still carrying out late stage trials in Brazil, Turkey and Indonesia, and has said it could publish preliminary phase 3 trial data in November.
That means it hasn't met the typical safety and efficacy standard for vaccine development – but China has still cleared it for emergency use, saying it had support from the WHO.
"Yes, I'm a little worried about [it being] experimental stage 3," Ms Wu told Sky News.
"And I think I was the one who was the test subject, the one who was treated like a little mouse."
Ms Wu said she felt no side effects, apart from a little sleepiness. The hospital will not monitor her directly but she has been told to visit immediately if she develops any symptoms.
And for Ms Wu, government approval is more important than scientific.
"I trust China and I think it's totally safe to get vaccinated. I trust the government."
Others have been less trusting, according to Ms Wu. She says that, last month, the government asked doctors and teachers whether they would like to take the vaccine too.
"But some doctors and some teachers refused to make the vaccination. They think it's dangerous because they think they are being tested, " she told Sky News.
"They don't want to be the volunteer to get the experimental vaccine."
Starting in July, thousands of employees from Chinese state-owned enterprises have already received the vaccine ahead of foreign travel.
But this new campaign is extending that offer to the general public, in a handful of cities and towns, with some restrictions. Volunteers must be aged 18-59 and be a local resident.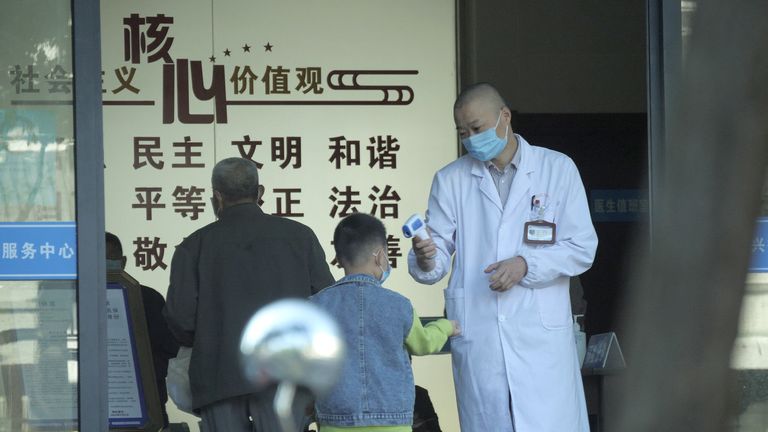 Health authorities in Zhejiang province, in east China, have published notices advertising the vaccine. Priority is given to medical workers, people working at border and quarantine centres, public sector workers travelling to mid to high risk COVID-19 areas, and then those who want to take the vaccine. Ms Wu had to show her university identity documents as proof of her intention to travel.
It is not quite a full roll-out yet. One health clinic in Jiaxing, a city in the same province which has advertised the vaccine, told Sky News it was waiting for doses to arrive but that people could sign up in the meantime.
But taking an experimental vaccine brings risk. Phase 3 trials of competing UK and US vaccines, by AstraZeneca and Johnson & Johnson, were temporarily halted after participants fell seriously ill. No such incidents have been publicly recorded by Chinese companies.
And Ms Wu isn't put off by those interruptions to testing. "I don't think we'll have the same problem," she said. "Because they're totally different experiments I think. China uses different ways to treat the pandemic."
She will have her second dose of the vaccine in November – the hospital recommended a gap of 14-28 days between doses. On her return to the UK, she says she will still wear a face mask, observe social distancing and wash her hands thoroughly.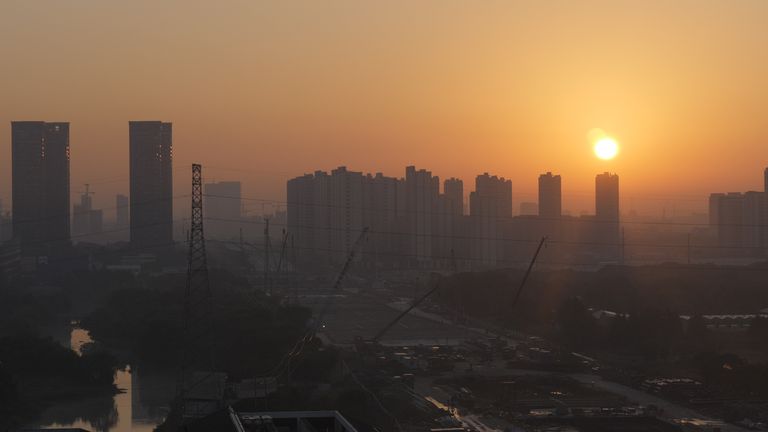 But the vaccination has brought her mother, who insisted she escape the UK back in March, some peace of mind.
"She is happy for me to have the vaccination," she told Sky News. "Because she thinks I am brave. I make an example for others.
"Because there is an old saying, the first one to eat the crabs is the most brave, right?"
A million tonnes of 'lethal' ghost gear left in the seas each year, WWF report claims | World News

Up to a million tonnes of fishing gear is left in the ocean each year, creating "deadly" marine debris for wildlife, WWF has warned.
A report by the conservation organisation said "ghost gear" of lost, abandoned or broken nets, lines and ropes makes up at least 10% of marine litter with fishers unable to locate or retrieve it or discarding it to conceal illegal fishing activities.
It claimed marine debris affects two-thirds of marine mammals, such as porpoises, half of seabirds and all species of sea turtles.
Across all species, ghost gear is the most likely to prove lethal – with many creatures dying slow, painful deaths tangled up in old nets or lines, the conservation group warned.
And when it is made of plastic, it takes decades to break down, with its harmful effects lasting long after it has been lost from the fishing vessel.
The WWF is calling for more governments to join leaders from 40 countries who are supporting a new UN treaty on marine plastic pollution, and for it to include effective measures to control ghost gear.
Sarah Young, head of marine policy at WWF, said: "Our ocean is the unsung hero in the fight against the climate crisis. The planet would today already be 35C hotter without the ocean to protect us.
"But the ocean cannot protect us if we do not protect it in turn, and currently nature is in freefall.
"By polluting our waters with plastic such as ghost gear, we are destroying wildlife and vital marine habitats that could help us tackle climate change.
"To truly protect both marine life and human life we must put ocean recovery into action, and ensure fishing practices are climate- and nature-positive."
A Defra spokesperson said: "Lost, abandoned or discarded fishing gear can cause tremendous damage to some of our most precious and fragile marine life.
"As an active member of the Global Ghost Gear Initiative, we encourage other nations to join and are working internationally to address the problem of ghost gear."
Ghislaine Maxwell loses fight to prevent evidence about her personal life being used in Epstein trial | World News
Ghislaine Maxwell has lost a legal battle to keep details about her personal life with Jeffrey Epstein from being used in her upcoming trial.
A court in Manhattan has ruled that Maxwell's testimonies in a civil case brought by one of Epstein's accusers Virginia Roberts Giuffre can now be used in the criminal case against her.
Lawyers for Maxwell, 58, argued the evidence would compromise her ability to defend herself against the charges she faces.
But the 2nd US Circuit Court of Appeals decided on Monday that her arguments for keeping them private were meritless.
Ms Roberts Giuffre sued Maxwell for defamation after she called her a liar.
The evidence in question consists of two testimonies Maxwell made in April and July of 2016 in relation to that lawsuit.
Now the court has ruled that seven hours of depositions and 2,000 pages of documents can be released ahead of Maxwell's trial next July.
In one of the depositions, the 58-year-old was asked whether Epstein had a scheme to recruit underage girls for sexual massages.
Maxwell responded: "I don't know what you're talking about."
Epstein killed himself aged 66 in prison last year while awaiting trial for sex trafficking charges.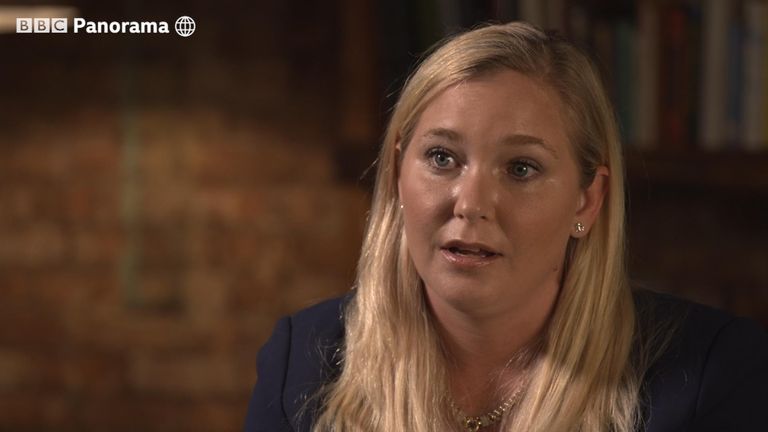 Maxwell has pleaded not guilty to charges that she groomed underage girls for Epstein to engage in sexual activities with in the 1990s.
Sigrid McCawley, Ms Roberts Giuffre's lawyer, described this week's court ruling as an "important step towards vindicating the public interest in understanding the scope and scale of Jeffrey Epstein's sex trafficking ring and the efforts made to conceal it".
Lawyers for Maxwell have not commented.