Day of chaos at deadly Gaza protests
Palestinians clash with Israeli forces near the border between the Gaza strip and Israel, east of Gaza City, on May 14, 2018.
Dozens of Palestinians were killed by Israeli forces and almost 1,960 others were wounded Monday in protests along the razor wire fence between the Gaza Strip and Israel just hours before the U.S. Embassy opened in Jerusalem.
Nineteen dead and more than 700 injured after earthquake strikes Turkey and Greece | World News
An earthquake has killed at least 19 people and injured 700 in Turkey and on the Greek island of Samos.
In Izmir, Turkey's third largest city, 17 people died after the tremor.
Latest updates from Turkey and Greece after major earthquake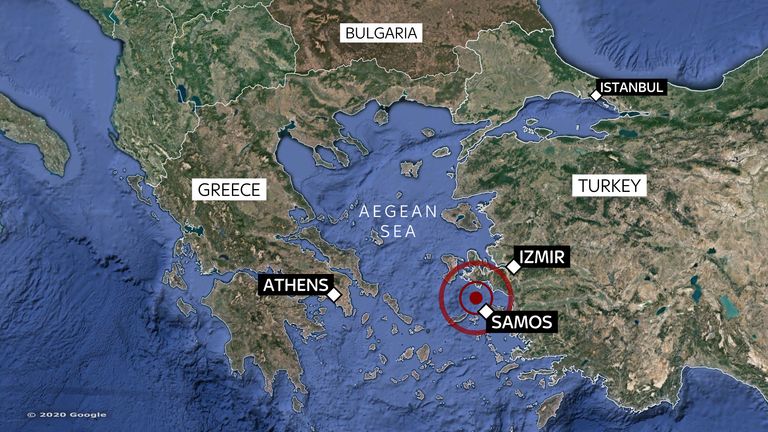 The two people killed by the magnitude 7 quake on Samos were a teenage boy and girl found near a collapsed wall.
The epicentre of the tremor was in the Aegean Sea, 11 miles (17 km) off the coast of Turkey's Izmir province, at a depth of 10 miles (16km).
The shock was felt across the region, including in Istanbul, the Greek islands, and as far as the Greek capital Athens and also in Bulgaria.
Water surged into the Seferihisar district south of Izmir, the city home to around 4.5 million people and worst hit by the earthquake.
In Izmir, witnesses said people poured onto the streets in panic following the quake. The city's mayor said nearly 20 buildings had collapsed.
Aerial footage shows extent of quake damage

Turkey's health minister Fahrettin Koca said that 38 ambulances, two helicopters and 35 medical rescue teams were involved in the operation.
Footage from the area showed flattened buildings and survivors being pulled from the rubble by emergency workers.
Izmir's governor said 70 people had been rescued from the ruins.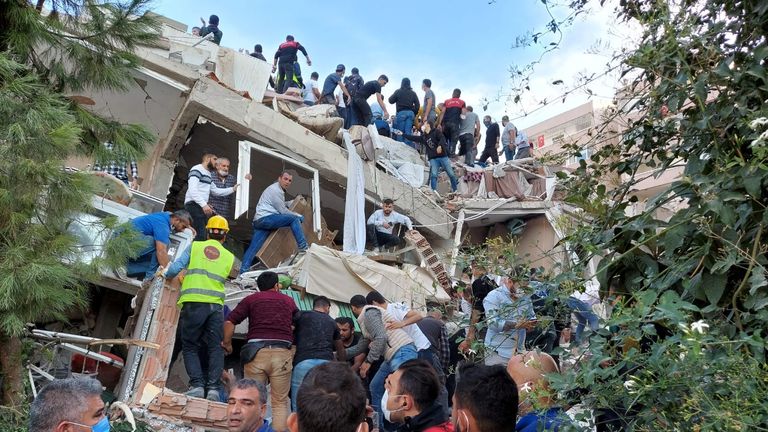 Student Ilke Cide said he went inland after waters rose following the quake.
"I am very used to earthquakes… so I didn't take it very seriously at first," he said.
"But this time it was really scary."
Quake reduces building to rubble in Izmir

A tsunami warning has been issued, with residents on the nearby Greek island of Samos, which has a population of about 45,000, told to stay away from the coast.
Water rose above the dock in the main harbour of Samos and flooded the street, and residents were also told to stay away from buildings as aftershocks rattled the area.
Plumes of dust thrown up by collapsing buildings

Local officials reported damage to buildings and part of the popular holiday island's road network, while eight people were slightly injured and the two teenagers were pronounced dead after being found unconscious in the town of Vathy.
Samos' vice-mayor George Dionysiou said: "We have never experienced anything like it. People are panicking."
Strong quake flattens buildings in Turkey


In a statement, UK Foreign Secretary Dominic Raab said he is "deeply distressed by the scenes of destruction" caused by the earthquake.
"We stand ready to support our Turkish and Greek friends in any way they need," he said.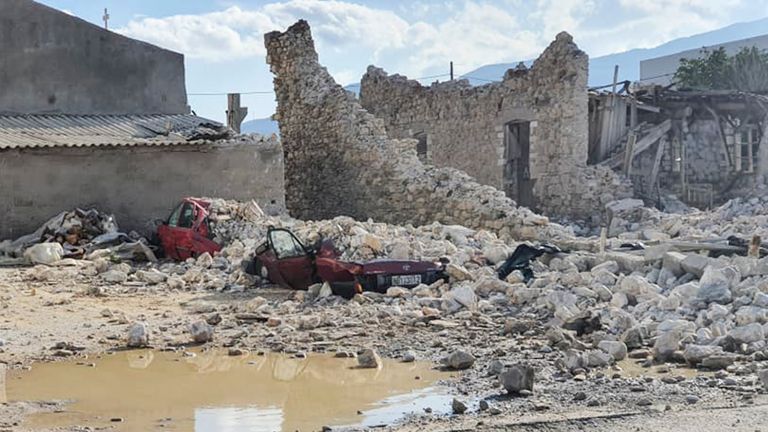 Greek seismologist Efthymios Lekkas described the tremor as a "very big earthquake", adding that it was "difficult to have a bigger one".
On Twitter, Greek Prime Minister Kyriakos Mitsotakis said he had called Turkish President Recep Tayyip Erdogan to offer condolences over the death toll in Izmir.
Flood carries furniture through Turkish street

"Whatever our differences, these are times when our people need to stand together," he tweeted.
The president of the European Council, Charles Michel, said the EU also "stands ready to provide support".
"Closely following the developments of the strong earthquake that hit the Aegean Sea off Greece and Turkey. My thoughts are with all the people affected. EU stands ready to provide support," he tweeted.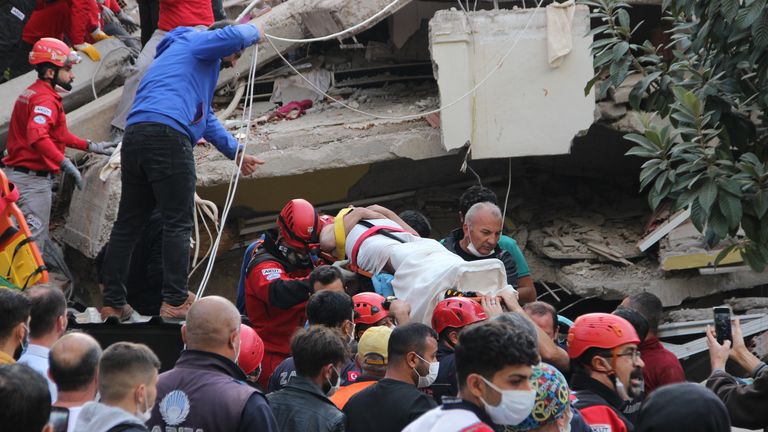 Crisscrossed by major fault lines, Turkey is among the most earthquake-prone countries in the world.
More than 17,000 people were killed in August 1999 when a 7.6 magnitude quake struck Izmit, a city southeast of Istanbul.
In 2011, a quake in the eastern city of Van killed more than 500.
Nice church attack: Terror suspect spoke to family in Tunisia on video call hours before atrocity | World News
A man who allegedly killed three people at a church in Nice spoke to his family on a video call from outside the building hours before the attack, his sister has revealed.
Terror suspect Brahim Aouissaoui is in a critical condition in hospital after he was shot several times by police following Thursday's attack on worshippers in Notre Dame church.
Relatives on Friday said he was a "friendly person" who had shown no signs of extremism and spoke of their shock of his arrest over such a violent atrocity.
Shots fired as police storm church

The 21-year-old mechanic from Tunisia walked to the church shortly after arriving in the southern French city the same morning and had been looking for a place to sleep, his sister Afef said.
He had shown them the area and said he planned to rest in a building opposite the place of worship.
After seeing a TV news report showing the aftermath of the attack, they immediately recognised the place as the area shown to them by Aouissaoui during the video call.
His mother, Gamra Issawi, said: "He called me yesterday and told me that he had arrived in France, and I answered him, 'Why? Why did you not stay in Italy? You don't speak French and you don't know anyone there – no link, no relationship. Why did you do that (travelling to France)?'"
Aouissaoui's older brother Yassin said: "My brother is a friendly person and never showed extremism.
"He respected all other people and accepted their differences even since he was a child."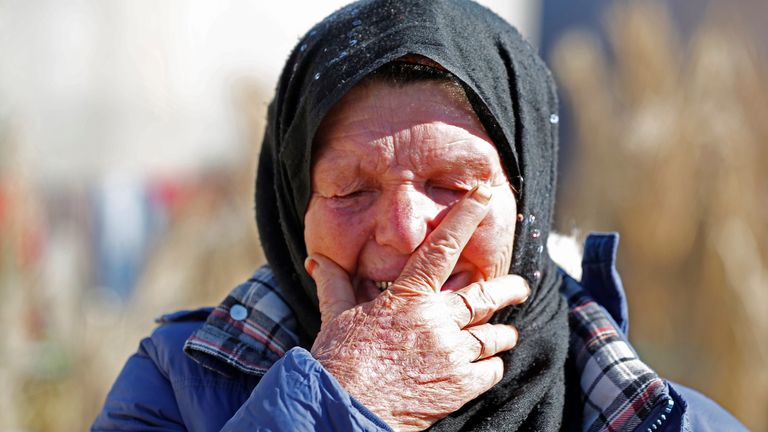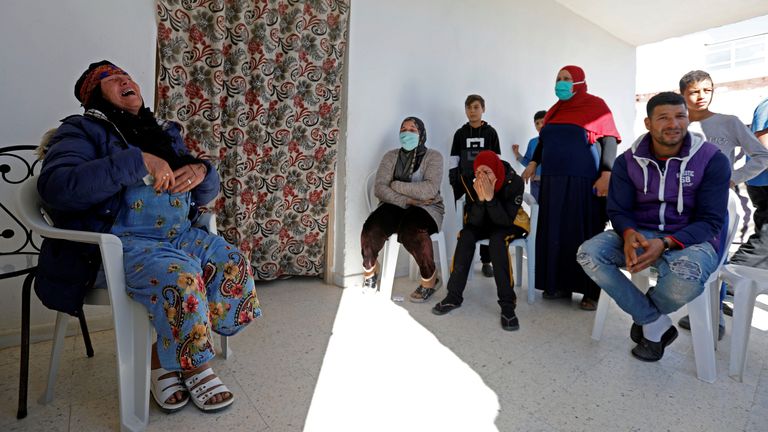 He added: "He did not tell (that he planned to leave Tunisia) and we were surprised when he told us he had reached Italy."
After getting to the Mediterranean island of Lampedusa on 20 September, Aouissaoui entered France, travelling through the southern Italian city of Bari on 9 October.
He arrived in Nice by train yesterday morning and changed his clothes at the station, before walking 400m to the Notre Dame church where he allegedly killed a 60-year-old woman and 55-year-old church worker Vincent Loques, a father-of-two.
She and Mr Loques died at the scene, while the third victim, Simone Barreto Silvaa, a 44-year-old Brazilian-born mother-of-three, made it out of the church to a nearby cafe and raised the alarm before dying from her wounds.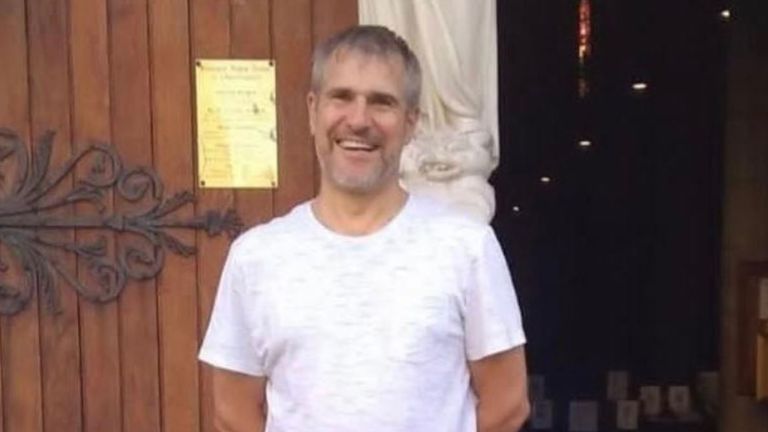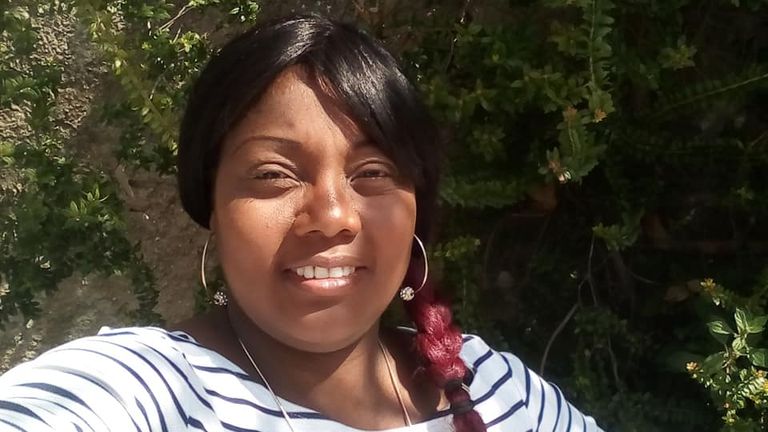 Security sources in Tunisia said Aouissaoui's family is also under investigation, and his sister Afef said their phones had been taken by police.
A neighbour described Aouissaoui as a young man who was friends with other youths in the area and not known to be part of any militant religious groups.
:: Subscribe to the Daily podcast on Apple Podcasts, Google Podcasts, Spotify, Spreaker
Meanwhile, Mohsen Dali, an official in the Tunisian judiciary, said Aouissaoui was arrested in 2016 for violence and using a knife.
Tunisian authorities have also authorised an investigation into whether a group called the Mahdi Organisation exists and carried out the Nice attack, based on claims of responsibility made on social media, state news agency TAP reported.
French authorities have said Aouissaoui was unknown to security services.
A motive for the Nice attack is not yet known.
Coronavirus: Parisians eager to 'get rid' of virus on day one of second lockdown | World News
Paris is a strange place to be on this first morning of a new lockdown.
Usually here you need to navigate the mass of people, the crazy traffic. There are some people and vehicles out there but it's the first time I've see the road around the Arc De Triomphe with free flowing traffic.
On the usually busy streets nearby where you expect to queue for a morning coffee, the cafes, bars and restaurants are shut – the area missing the pulse of the people.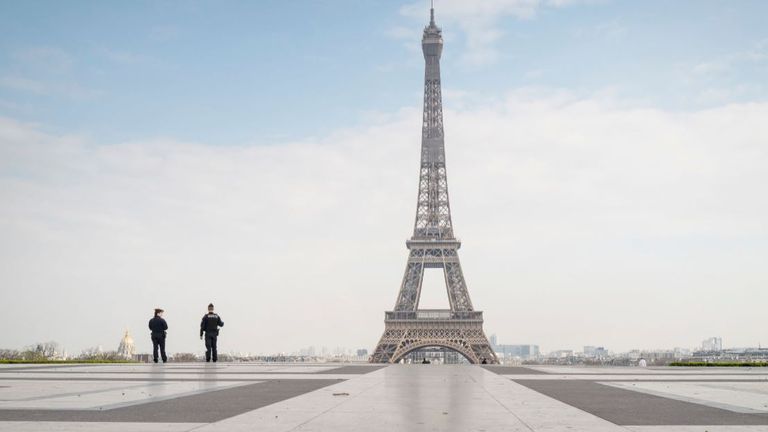 At the entrance of one of the cafes, we spot two women talking.
They are customer and restaurant manager.
They are also friends as Gisela Pietra lives next door and tells me she comes in every morning for her espresso and every night with her husband for a glass of wine.
Gisela has come to say goodbye to Melissa Albano, who is here this morning to clear out the fridge and shut up the restaurant for the next month, as part of the lockdown to tackle the rise in COVID-19 cases.
Both women say they are sad because the area where they live is like family.
But they accept the lockdown is necessary.
"We have to get rid of this," says Gisela, adding: "Once the government told us to wear a condom to be safe, now it's a mask."
Melissa says she will get some money from the government but it will be tough, and she will miss her customers.
Across the street there is one shop where the doors are open and people are arriving.
It's an office supplies store and deemed essential to keep businesses running.
Inside we find Francois Creux whose family have run the shop since 1913 – staying open even when his grandfather was forced to fight in the First World War for four years.
He tells me they are lucky to be allowed to keep trading but his heart breaks for the other business.
And he worries he will have to let some staff go.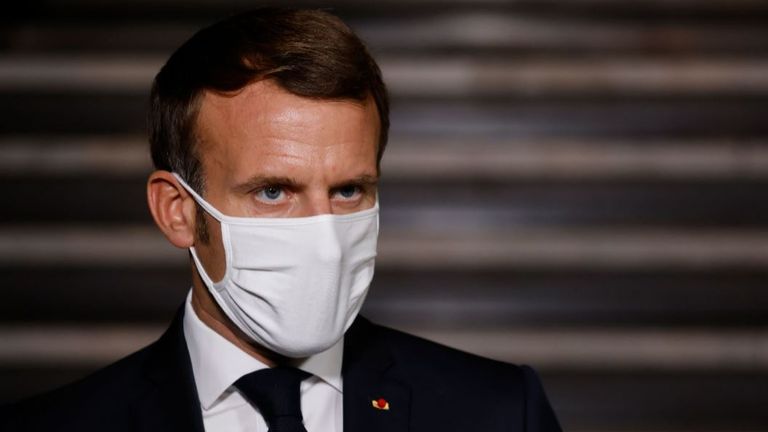 He thinks the lockdown is too much for the French economy to bear.
But adds: "I am not the president. I wouldn't like to be the president at this time."
While he says he can't agree with a full lockdown it's "worth giving it a go".
But like so many others we speak to, he thinks it will last much longer than the planned month.
And that would mean strict limits on people's freedoms well beyond December.
As we left our hotel, the receptionist warned us not to forget to wear our masks at all times.
:: Subscribe to the Daily podcast on Apple Podcasts, Google Podcasts, Spotify, Spreaker
She tells us: "When I came to work there were lots of police around."
They will be checking to see that anyone outside their homes has a good reason to be.
Shopping for food, medicine or dealing with a family emergency is deemed acceptable.
People out on the streets will need to show the police what's called an "attestation".
It's a form you have to fill in to identify your justification for leaving your residence.
We, like the citizens of this city, have to show the document we filled out.
Without it, expect a fine.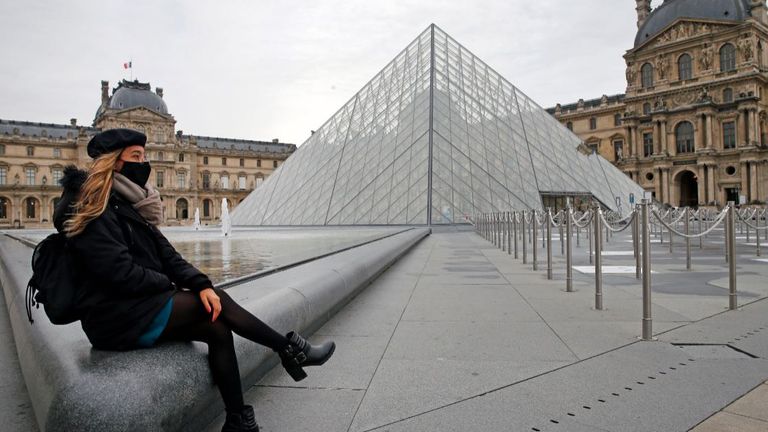 The are some people heading into work, but only to jobs where it's technically impossible to work from home.
For the next month, millions will be doing their jobs from their front rooms and kitchens.
An hour's exercise outside is allowed each day but face coverings and social distancing rules apply.
Travel around the country is banned.
These will be tough measures for the French population to live through for a second time this year.
Some are angry but most people we spoke to are accepting.
Saving lives they say holds priority over sustaining livelihoods for now.