Georgia police officer resigns after arrest of woman during a traffic stop escalates
In a resignation letter submitted Friday evening, Legg said he "did what was necessary to complete the arrest by raising my voice and using verbal commands using heavy control talk with profanity."
"I do not feel I will get a fair internal affairs investigation from you due to the comments you made on Facebook prior to interviewing any of the other officers, or even me," he wrote in the letter addressed to Robison. "I feel my decisions ended a volatile situation quickly with very limited force and got everyone off the highway and back into service."
In footage of the stop, the situation appears calm until the first officer asks Campbell to sign a citation for "failure to maintain lane."
Campbell refuses and the officer tells the her that if she doesn't sign the paperwork, he'll have to arrest her. She asks for a supervisor and the officer agrees and requests a supervisor come to the scene.
It appears then that while the officer is standing between Campbell's car and the open car door, she attempts to shut the door, which prompts the officer to push the door back open and demand the grandmother "get out of the car."
They are then shown arguing over Campbell's tinted windows as the officer tells her he fears for his safety seeing a person in the back seat behind the tinted windows. The woman in the back seat eventually leaves the vehicle as the situation continues to escalate.
The officer then appears to reach into the vehicle to pull Campbell out and she yells, "You are in violation of my rights!"
Campbell continues to plead with the officer to wait until his supervisor arrives, and as she does, more officers begin arriving at the scene. Soon a second officer appears and tries to help the first get Campbell out of the car.
Legg is the third officer seen arriving at the scene. He initially walks over to the passenger-side door, but then comes around to the driver's side where the officers are struggling with Campbell. He shouts, "You are not in charge! Shut the f— up and get out of the car!"
Legg can be seen grabbing Campbell's arm and forcefully pulling it behind her back as she wails. Once Campbell is cuffed, Legg is seen aggressively pulling her forward before she is led to the police car.
"Ms. Campbell was complying with our officers, she was stepping out of the vehicle, there was really no reason for officer Legg to interject himself verbally or physically," said Alpharetta Department of Public Safety public information officer Howard Miller.
Gun possibly used to kill Irish journalist was hidden 'like a souvenir' in drug baron's garden, say police | World News
Spanish police say a gun potentially used to kill Irish journalist Veronica Guerin had been hidden "like a souvenir" in the garden of a drug baron's Costa Blanca villa.
Detectives conducted a raid on the home of infamous Irish criminal John Gilligan this week and found a gun of the same make and model as the one used to murder Ms Guerin in 1996.
They say the Colt Python .357 Magnum seized from Gilligan's home in Torrevieja, near Alicante, is very rare – although it will take "months" to determine whether it is the murder weapon.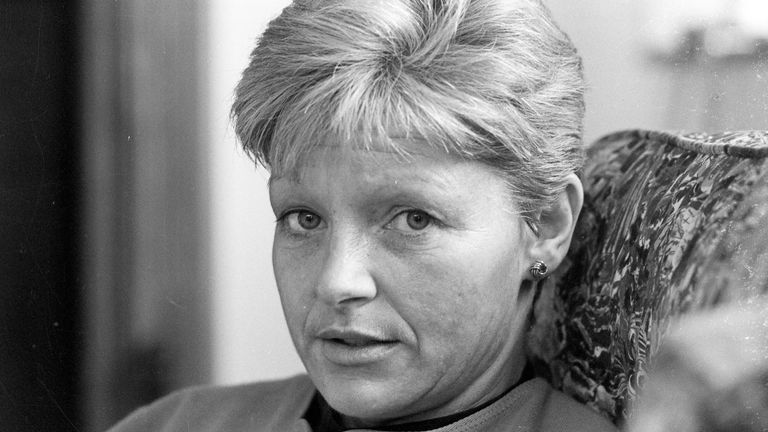 Ms Guerin was working for the Sunday Independent when she was shot dead at a red traffic light on the Naas dual carriageway on the outskirts of Dublin 24 years ago.
The gun used in her killing was never found.
The crime led to Gilligan's trial and acquittal for masterminding her murder and a 28-year prison sentence for importing two tonnes of cannabis resin worth £32m.
He has always denied involvement in the murder.
One well-placed Spanish source said: "On one hand, it wouldn't make sense for Gilligan to keep the murder weapon at his home because it would incriminate him. But this gun was not being kept to use, quite the contrary.
"It had been hidden by someone who had placed the gun in a hole they dug in the ground and covered with gravel and a type of cloth you use to stop weeds coming through before more gravel was piled on top.
"Normally criminals keep their guns in places they can easily reach them like a bedside drawer but this one was being kept as if it were a souvenir by someone who didn't want to part company with it, outside rather than inside where it could easily be found."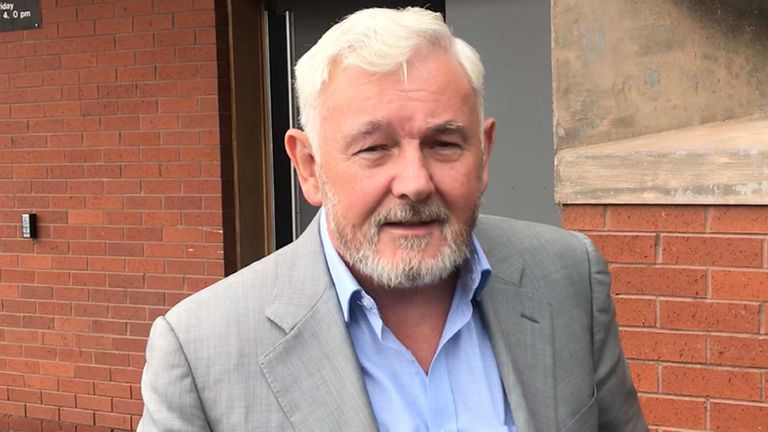 Another insider said the .357 Magnum is a "very large, cumbersome revolver which is not easy to hide and the sort of weapon you see very rarely".
One highly-experienced Spanish officer specialising in fighting organised crime revealed he had only seen two guns of the type confiscated from Gilligan's garden in the past 20 years.
"It will take months for the police involved in this case to determine whether or not the weapon was used to kill the Irish journalist," he said.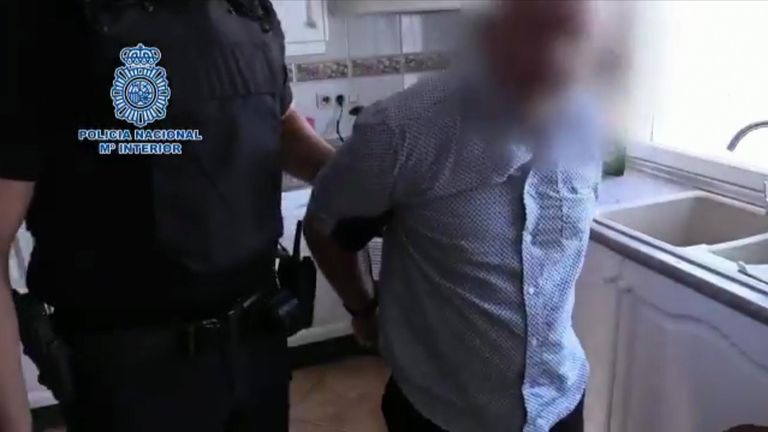 "Spanish police will already be in contact with Garda and they will obtain the projectiles recovered from Veronica Guerin's autopsy.
"Each weapon is unique, just like a fingerprint and when you fire off a cartridge you leave micro identifications which are characteristic of a specific weapon and in ballistics differentiate one projectile from another and one weapon from another."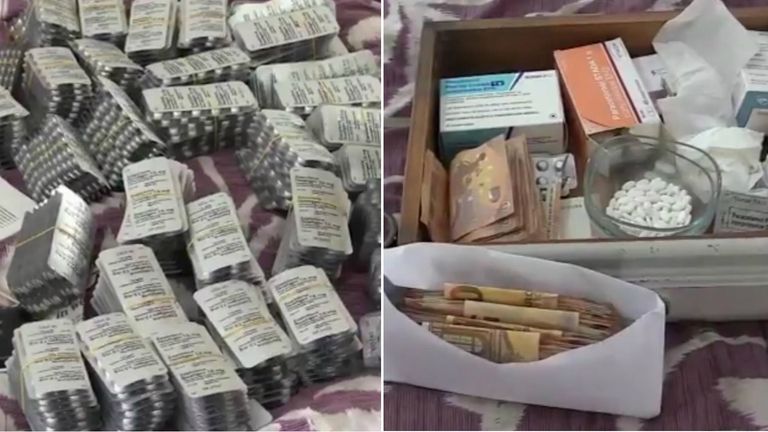 He added the fact the gun was so rare made it "very possible" it is the murder weapon.
Well-placed sources said the raid on the drugs baron's villa took place as he was preparing a delivery to Ireland of marijuana and prescription-only powerful sleeping pills.
Gilligan has not yet been formally charged with any crime as charges are only laid shortly before trial in Spain, but he is in custody along with five other suspects for crimes against public health, unlawful possession of firearms and membership of a criminal gang.
Former friend Brian Meehan was convicted of Ms Guerin's murder in 1999 and remains in prison.
Coronavirus: Republic of Ireland could begin vaccinations in early 2021, says Leo Varadkar | World News

The Republic of Ireland could start vaccinating vulnerable people against coronavirus early next year, deputy prime minister Leo Varadkar has said.
Mr Varadkar, who is a qualified doctor, said a COVID-19 inoculation could be approved in a couple of months.
He told RTE radio: "I'm increasingly optimistic, as is government, that we will see a vaccine approved in the next couple of months and that in the first half or first quarter of next year it'll be possible to start vaccinating those most at risk."
:: Subscribe to Sophy Ridge on Sunday on Apple podcasts, Google podcasts, Spotify, Spreaker
According to government figures, the Republic of Ireland had 1,025 cases and no deaths in the latest 24-hour period.
The total number of confirmed cases is 57,128, with 1,882 fatalities.
On Wednesday, the Irish Republic moved back to the highest level of lockdown, with Prime Minister Micheal Martin saying the country could celebrate Christmas "in a meaningful way" if the measures are taken seriously.
Man in critical condition after shark attack off Australian coast | World News
A man is in a critical condition after being attacked by a shark off the Australian east coast.
The 59-year-old victim suffered "catastrophic bleeding" from being bitten on the upper thigh at Britomart Reef, near Queensland, on Sunday.
He had been spearfishing with a local group when the attack happened, police said.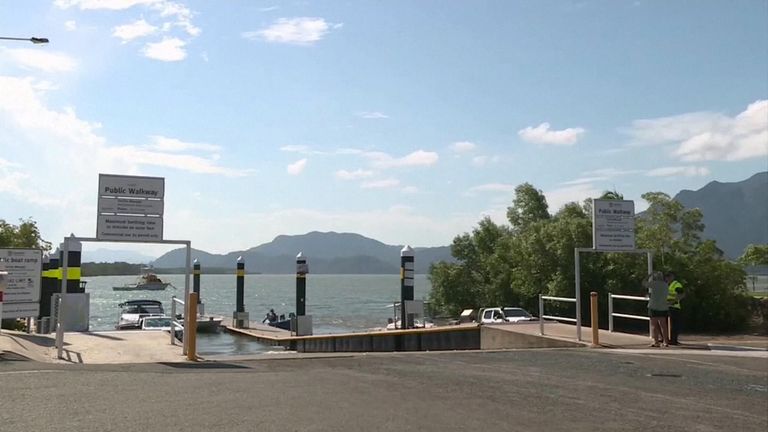 Other people in the group made a makeshift tourniquet before paramedics arrived to treat him on a boat ramp.
The man was then airlifted to hospital to undergo emergency surgery.
"On arrival, he didn't have a pulse, so I would say that's not a good place to be in," said Ray Hardy from Queensland ambulance service.
Paramedic David Humphreys said the man had suffered a "very significant shark bite" to his upper thigh and pelvis region.
"Obviously the concern was catastrophic bleeding which we did our best to arrest, to get control of and yet he remained in a critical condition after our interventions and he's now undergoing emergency surgery… in the hospital," he said.
Britomart Reef is a popular Queensland snorkelling and spearfishing site.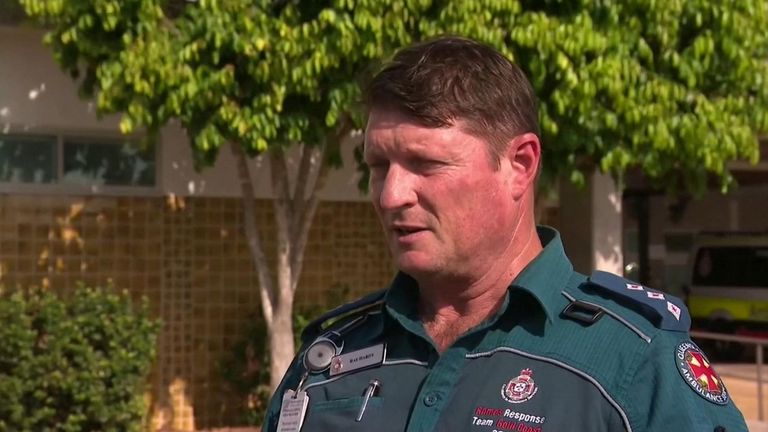 Seven shark attack deaths have been recorded so far this year, making it Australia's worst year for fatal attacks since 2014.
In September, 46-year-old Nick Slater was killed after being attacked at Greenmount Beach in Queensland, despite the beach having shark nets.
The last fatal attack before that was in July, when a 36-year-old spear fisherman died after being bitten on the leg off Queensland's Gold Coast.