French art gallery discovers more than half its paintings are fake
An art gallery dedicated to the work of Catalan artist Etienne Terrus – a close friend of Henri Matisse – has discovered more than half of its paintings are fake.
French media reported that the state-owned museum in Elne in the south of France could have spent as much as €160,000 (£140,000) on the forgeries over a 20-year period.
Staff at the museum were unaware of the fakes until art historian Eric Forcada flagged his suspicions several months ago.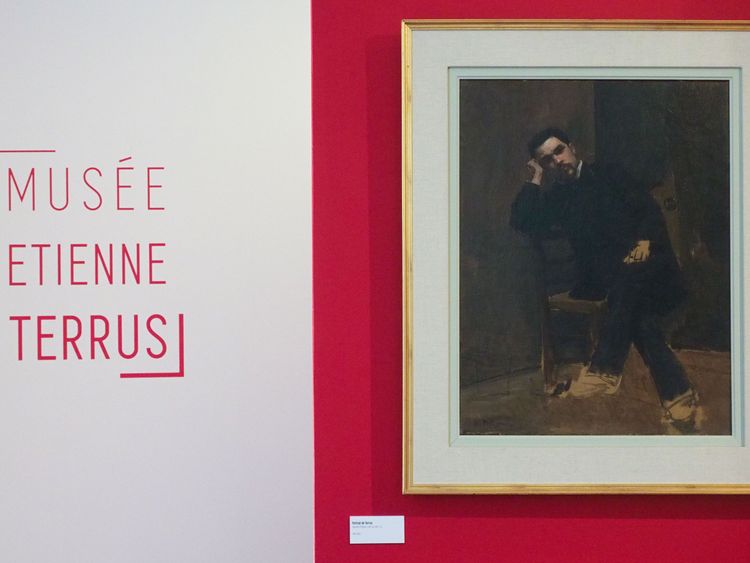 He noticed some of the buildings shown in the drawings and watercolours were erected following the artist's death in 1922.
A group of experts reportedly inspected the works of art and confirmed 82 of the 140 pieces were not produced by Terrus.
The Mayor of Elne, Yves Barniol, called the situation "a catastrophe" on Friday as it was announced when the museum opened following a renovation.
He apologised to those who had visited the museum and thought they had seen genuine works of art by Terrus.
France Bleu reported him as saying: "I put myself in the place of all the people who came to visit the museum, who saw fake works, who took a ticket of entry, whatever the price.
"It is unacceptable and I hope we find those responsible."
Police in France have now launched an investigation into allegations of fraud and forgery and have warned other regional artists and museums may have fallen victim to counterfeiting too.
Afghanistan bombing: At least 18 killed including teenagers in suicide blast at Kabul education centre | World News
At least 18 people have been killed including teenage students following a suicide bombing at an education centre in Afghanistan.
Another 57 people were wounded in the blast which struck in a heavily Shia neighbourhood of western Kabul on Saturday.
Interior ministry spokesman Tariq Adrian said the attacker was trying to get into the centre before he was stopped by guards.
He added that most of the victims were aged between 15 and 26.
Hospitals are still being searched for victims of the blast, so the number of casualties could still rise.
Islamic State has claimed responsibility for the attack on social media, but did not provide any evidence to support this.
The Taliban has rejected being connected to the explosion.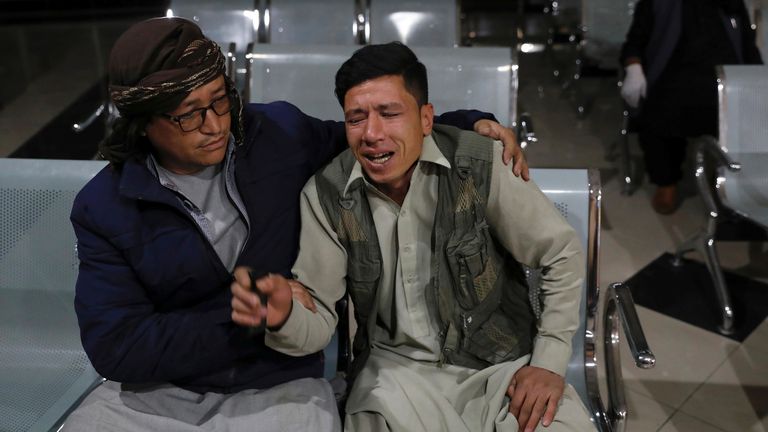 A group associated with Islamic State claimed responsibility for a similar suicide incident in August 2018, which killed 34 students.
In February, the US signed a peace deal with the Taliban as America looks to withdraw troops from the region.
Separately on Saturday, a roadside bomb killed nine people in eastern Afghanistan after a bus full of civilians was struck.
A police spokesman added that a second device was triggered and killed two police officers who were making their way to the scene of the devastated bus.
No-one claimed responsibility for these blasts either, although local police have blamed the Taliban.
Chicago police officer sacked after shooting dead unarmed black teenager | World News
A police officer in the US has been fired after shooting a black couple inside a car – killing a 19-year-old man and injuring his girlfriend.
The Chicago officer shot dead Marcellis Stinnette and wounded Tafara Williams after what authorities described as a traffic stop on Tuesday.
The officer – whose name has not been released – committed "multiple policy and procedure violations", Waukegan police chief Wayne Walles said.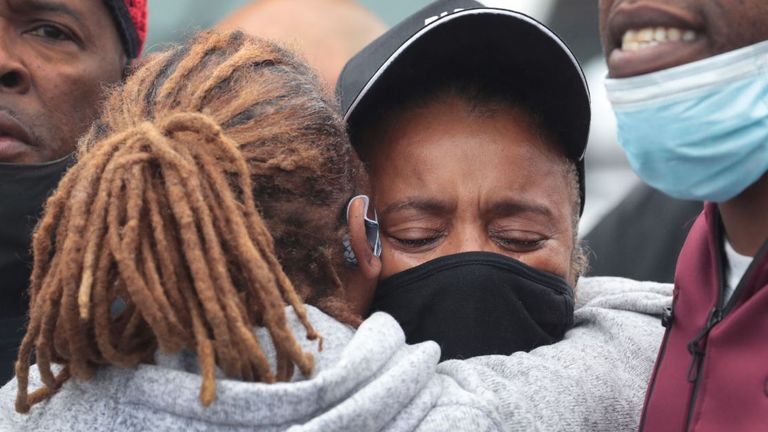 Police said Ms Williams was driving and her partner was a passenger in a car which fled after getting pulled over, before the vehicle was later spotted by another officer.
After the second officer approached, the car moved in reverse and the now-sacked officer opened fire on the couple, who have a child together, according to authorities.
No weapon was found in the vehicle, police said.
The officer who shot the couple is Hispanic and has been with the police department for five years.
Lake County's chief prosecutor said the FBI will work alongside Illinois state police to investigate the incident.
Michael Nerheim, Lake County State's attorney, has asked the US justice department to look into the circumstances around Mr Stinnette's death.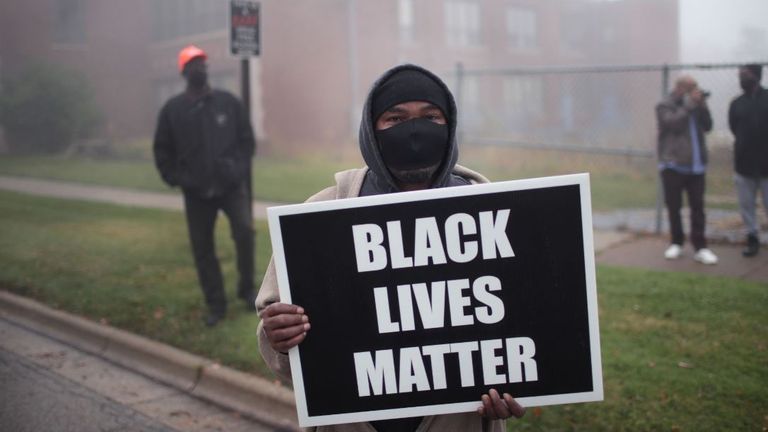 "I am confident in the work being done by the Illinois state police and welcome the assistance of the FBI," Mr Nerheim said in a statement.
"As I have said before, once the investigation is concluded, all the evidence will be reviewed and a final decision will be made with respect to any potential charges."
The couple's family and activists are asking police to release a video of the shooting, which authorities have said is currently with an investigating team.
:: Subscribe to Divided States on Apple podcasts, Google Podcasts, Spotify, and Spreaker
Activist Chris Blanks said video footage is crucial, as the version of events given by the police seems to contradict the version of events told by Ms Williams' mother, Clifftina Johnson.
She says her daughter said they did nothing to provoke the officer that injured her and shot dead her partner.
Mr Nerheim called for calm during the investigation process and has promised transparency.
US election 2020: 'I voted for a guy named Trump' – President casts his ballot in Florida | World News

The president has cast his ballot in the US election, telling reporters: "I voted for a guy named Trump."
After voting in West Palm Beach, Florida, Mr Trump also took the opportunity to attack mail-in ballots – warning that they can never be as secure as voting in person.
Describing his experience at the polling station as "perfect and very strict", he added: "It was a very secure vote – much more secure than when you send in a ballot, I can tell you that."
The president said that that he will be holding "three big rallies" today, and claimed: "I hear we're doing very well in Florida and every place else."
To secure the White House, winning in Florida is essential.
The state has consistently voted for the victor in every election except one since 1964 – and no Republican has won without the state in almost a century.
With 29 electoral college votes up for grabs, it's the largest swing state and crucial for gathering the 270 votes needed.
Most polls show Mr Biden narrowly ahead in Florida. History suggests that, if Mr Trump loses here, he'll likely lose the White House.
The election will take place on Tuesday 3 November – just under two weeks away.