Child abuse scandal reaches top of Brazilian football 
You can feel the history at Santos FC. The walls adorned with pictures of Pele, cabinets packed with trophies and a pitch so pristinely maintained, there's no chance of stepping foot on it.
It is little wonder Andy Woodward's journey helping authorities stamp out abuse in the sport has brought him here.
This prestigious football club is now at the centre of Brazil's child sex abuse scandal.
Its soccer academy is in turmoil after a 19-year-old former youth player spoke out about suffering sexual abuse when he was just 11.
The man accused was still working at the club as coordinator of its youth academy. He is now suspended amid a sexual assault investigation that dates back to 2010.
"It is the tip of the iceberg definitely," said Woodward – who was abused as a child by English paedophile football coach Barry Bennell.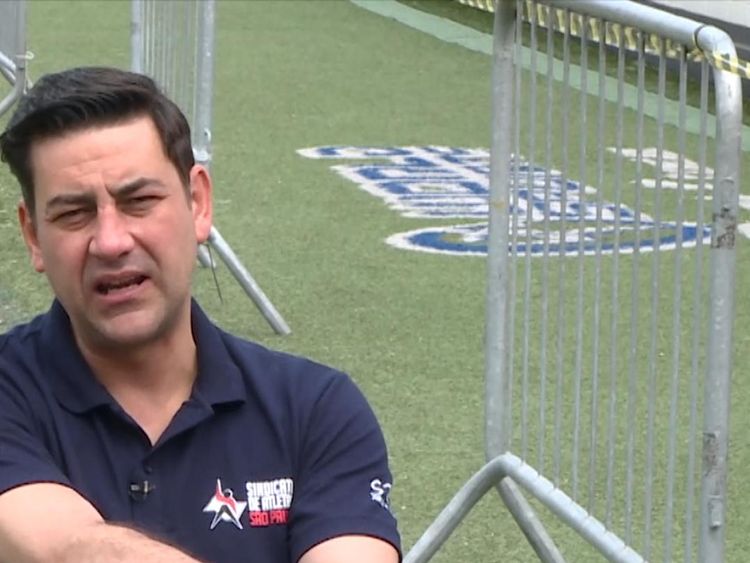 "But this individual who's come forward – we don't know if it has or hasn't happened – but if it's proven then he's an extremely brave person and could change this country in the future."
:: The man who revealed abuse in English football helps young players in Brazil
Santos FC will not comment while the police investigation is under way but the escalating scandal is prompting a national conversation Brazil has not had before.
Valter Camello played for Palmeiras in the late 1970s and early 1980s.
We met him on the sidelines of a Santos youth players' training session.
"They'll be scared when they see a man in a suit," he tells me. "They'll think I'm an agent."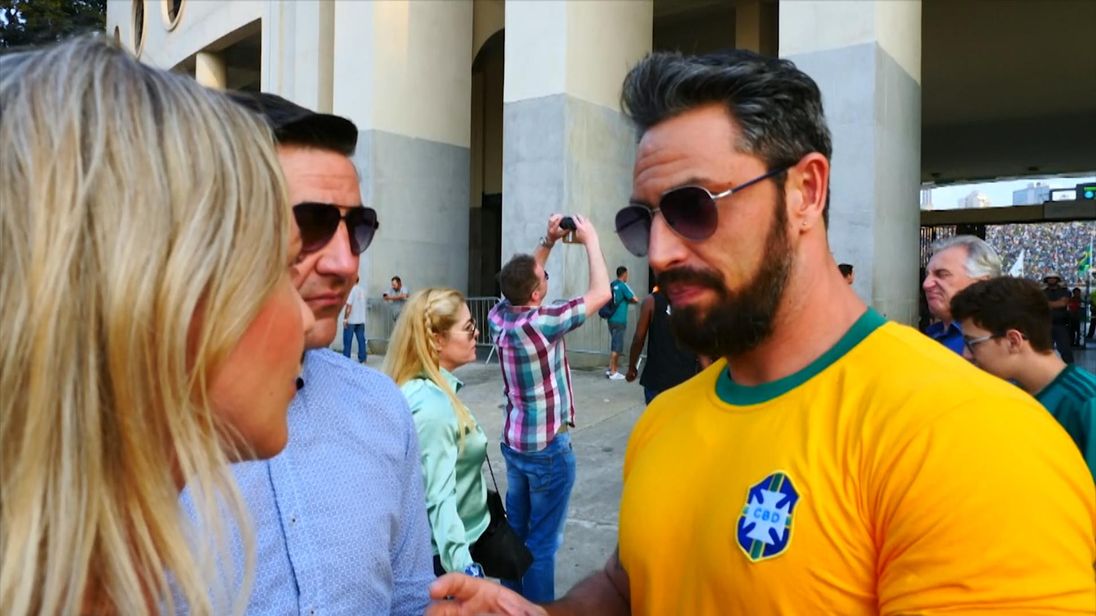 Fear is a recurring subject when you speak to people here about football.
The sport has so much power. It is not just because becoming a player is every young boy's dream but because an opportunity in a club can pull a child out of a slum and transform their lives.
Camello talked about abuse he saw and suffered nearly 40 years ago as a youth player.
The abuse came in all guises – sexual, psychological, racial.
He explained why he has never spoken about it before today: "A young poor black boy looking to make a career, against a coach who's famous?
"Who would believe my word against his? I have never mentioned that to anybody. I'm 56 now. It happened when I was 18."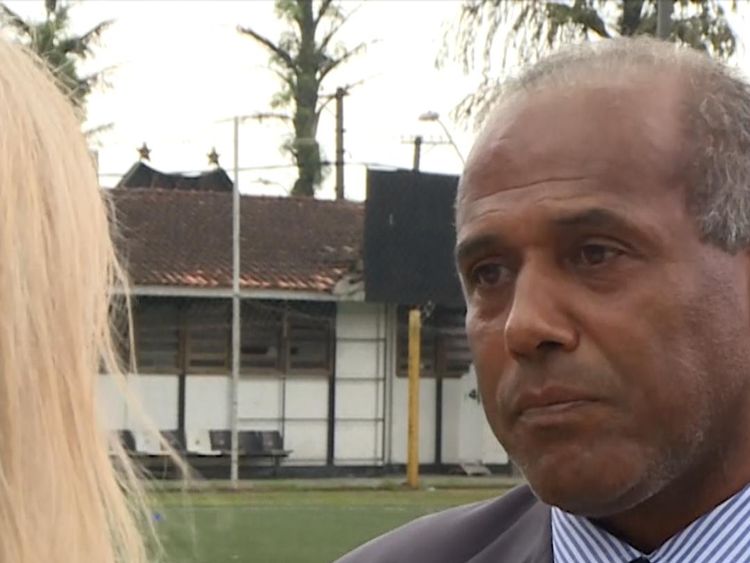 Years later and little has changed. Poverty is rife and football is powerful. More than 11 million people live in Brazil's slums, known as favelas. Crime there is high and life expectancy low.
Football scouts often recruit from some of these very poor areas.
We went to one of Sao Paulo's biggest slums and saw children in the middle of a dirt football pitch surrounded by makeshift housing.
There was no ball, but they have found stones and a screwdriver and somehow we make a game.
When I say these children have nothing, it is not an exaggeration.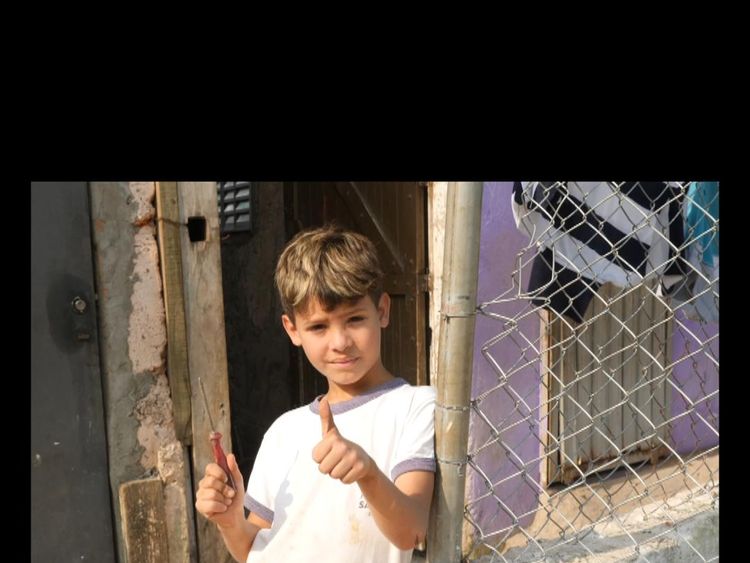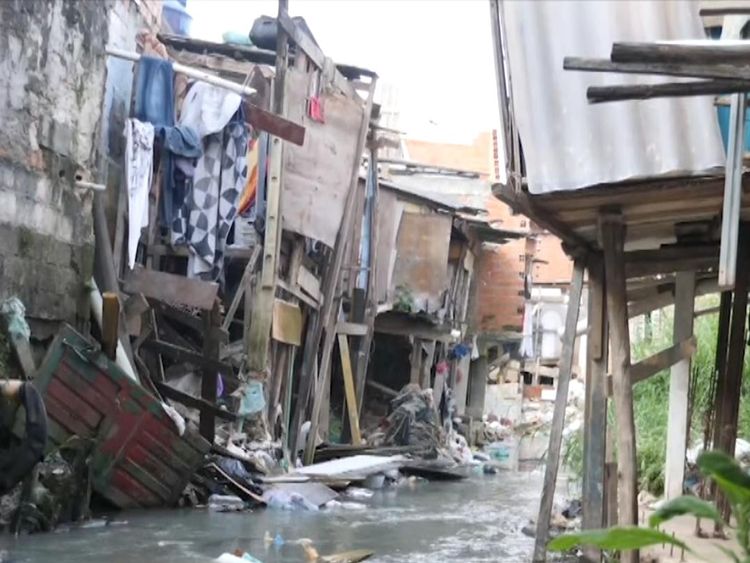 A charity feeds 900 of the favela's children each day – they say it is the only meal they will get.
They used to feed 1,500 children but due to a lack of funding they have had to stop meals for 600 children – a decision they called "heartbreaking".
For children living in these conditions, if a football agent comes calling with a ticket out of there, a child – a family – will take it, not knowing what it might cost.
Most of Brazil's clubs have hostels where their youth players live. Brazil is a huge country and many boys are given opportunities in clubs far away from home.
At Santos, the youngest players live in dorms beneath the stadium and the older teenagers in a house nearby.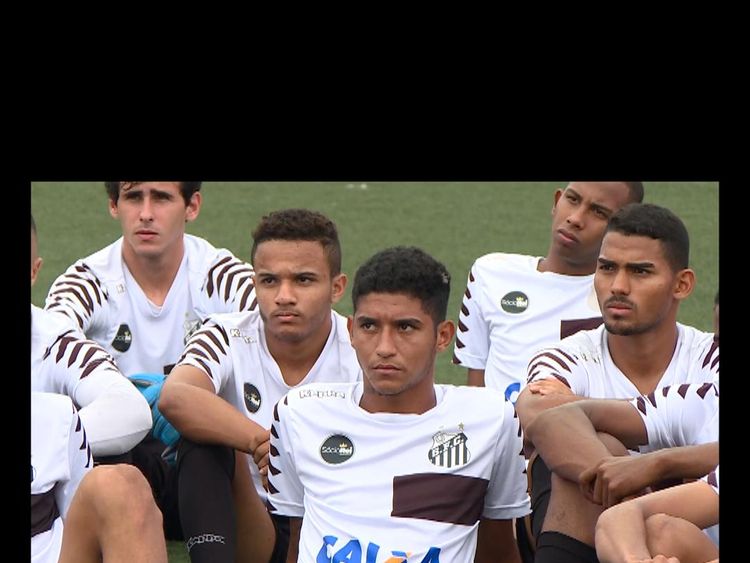 We saw the rooms which sleep three to four in bunk beds. For one of the country's wealthier clubs, the dorms are still extremely basic but it is luxury compared to where many come from.
For vulnerable boys living in these hostels there is little protection from abuse.
The country's extreme poverty means many would never speak, out for fear of losing the opportunity that has dragged them out of extreme poverty.
This is the immense challenge for authorities working to stamp out abuse.
The national obsession with the game and the country's poverty has harboured decades of abuse – a dangerous cocktail that still exists in the sport today.
Woodward's invitation to come to Brazil to assist the country's campaign has added volume to the clamour to do more about abuse in the sport.
When he broke his story in November 2016, revealing six years of systematic abuse by coach Barry Bennell from the age of 10, it prompted hundreds more men to come forward with tales of abuse in English football.
It prompted a wave of disclosures about child abuse in sport worldwide.
In a statement responding to Sky News' reports, governing body FIFA said: "FIFA considers the protection of children and young people as fundamental in football and in this regard recently joined the Council of Europe's Start to Talk initiative…
"FIFA has also set up an expert working group to develop a safeguarding toolkit to support its member associations in adopting measures to protect children and vulnerable adults."
US election 2020: Rival Trump and Biden supporters hurl insults at each other outside rally – some resort to spitting | US News
In the tightly contested state of Florida, emotions are running high.
Outside a Joe Biden rally in Tampa, small but vocal groups of Democrats and Republicans are facing off.
"Why are you so dumb?" a Biden supporter shouts out of his car window, with an equally furious Trump fan yelling back.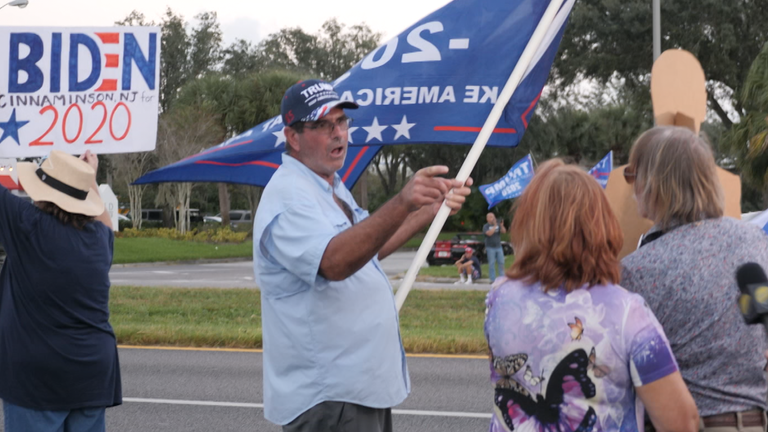 On Thursday, both presidential candidates went head to head at rallies in the US – and so too did some of their supporters.
Separate tribes line either side of a busy highway, each armed with brightly coloured opposing banners backing their man.
"Vote for Trump like true Americans. You want socialism move to Cuba," a heavily tattooed biker named Ghost shouts to the chorus of beeping trucks.
"We've been getting middle fingers showed at us [by Democrats] for the past hour and a half that we have been here," he tells me.
He's passionate and angry – saying he's voting Republican for the first time to protect his children's futures.
A towering figure with huge muscles, he's an imposing sight.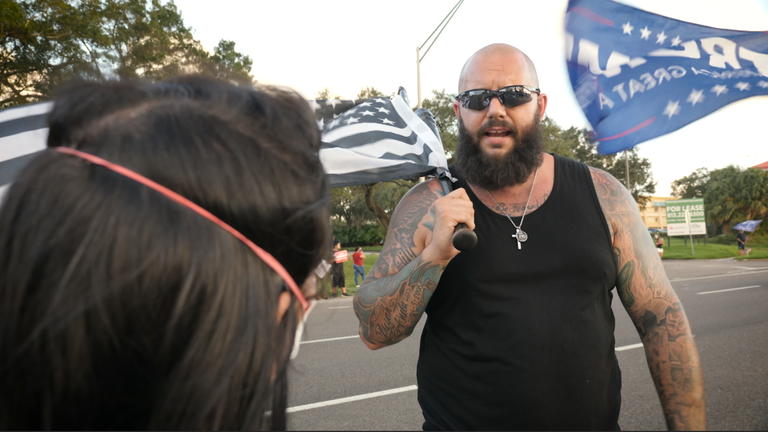 He disputes that he could be accused of being intimidating, saying everyone has the right to choose who they vote for.
And he claimed that, when Biden supporters showed up at Donald Trump's rally earlier in the day, no one abused them.
In fact, we saw a Democratic voter being heckled that morning, and Trump fans are definitely unwelcome guests at the evening's Biden rally.
We watch as one man leans into Democrats' cars to question them.
Eventually, aggregation sparks confrontation and a driver spits at him.
"He kept coming in our car. We told him not to, we had to do something to get him away," Dee and driver Phil say as another argument breaks out in the background.
What if the US election result is contested?

"My president is a racist," one man shouts.
"Trump is not a racist," someone chants back.
The polls in Florida are uncomfortably close and divisions are deepening.
"This is not going to be the worst," warns Phil.
"When Biden wins next week, Trump's going to say that it's rigged and he's going to tell all his people with guns to go out and start protecting their liberties," Dee claims.
If there was any doubt about just how bitter this election fight has become, this teatime showdown makes it brutally clear.
There are just a few days to go until the election and in a battle this tight, tensions are growing.
New Zealand votes to legalise euthanasia – but not marijuana | World News

New Zealand has voted to legalise euthanasia, but looks set to reject a legal bid to allow the recreational use of marijuana.
Two referendums took place at the same time as the general election that saw Prime Minister Jacinda Ardern win a second term this month.
The first vote on assisted dying has already secured enough "yes" ballots – 65.2% – to become law, meaning New Zealand will become the seventh country in the world to legalise euthanasia.
But with almost half a million postal votes yet to be counted, 53.1% of New Zealanders have voted against joining Canada and Uruguay in making cannabis legal, the electoral commission said on Friday.
As a result of the vote on assisted dying, from November 2021, terminally ill patients with less than six months to live will be allowed to arrange their own death.
They must be 18 and have the approval of two doctors, newly passed legislation states.
The final results of both referendums will be announced on 6 November.
In 2017, Ms Ardern supported a referendum on cannabis in order to form a coalition government.
She refused to say which way she would vote, until Friday when her spokesman said she supported both referendums.
Coronavirus: Europe is 'epicentre of pandemic once again', WHO chief warns after deaths rise by 35% | World News
Europe has become the epicentre of the coronavirus pandemic again after a sharp spike in deaths and hospital admissions, the World Health Organisation has warned.
The region accounted for nearly half of the 2.8 million new COVID-19 cases reported worldwide last week, WHO said.
Virus-related fatalities are also up 35% on the previous week, European regional director Dr Hans Kluge said.
"Hospitalisations have risen to levels unseen since the spring," he said on Thursday.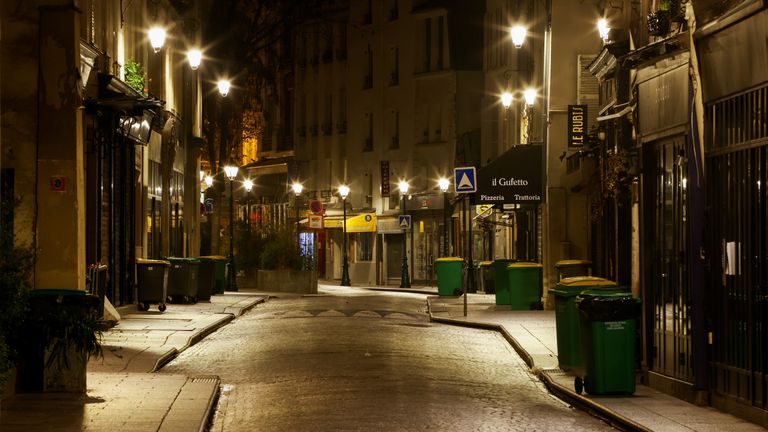 Europe has now confirmed more than 10 million coronavirus cases and 250,000 deaths since the start of the crisis, he added.
"We are at the epicentre of this pandemic once again. At the risk of sounding alarmist I must express our very real concern," Dr Kluge said in a statement.
The stark warning comes after both France and Germany announced they were going back into lockdown.
German Chancellor Angela Merkel said her country is "deep in the second wave", while President Emmanuel Macron said France has been "overpowered" by a second phase of the virus.
Germany is reporting around 15,000 new cases a day, with Mr Macron claiming France's daily infection rate is between 40,000 and 50,000.
On Thursday, videos showed Paris gridlocked, with drivers trying to leave the city before the month-long lockdown began on Friday.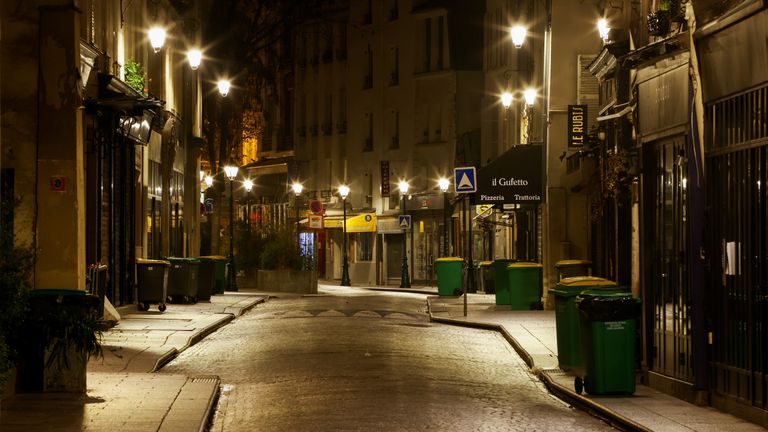 Within Europe, figures show coronavirus cases are growing fastest in Belgium, the Netherlands, Spain and the Czech Republic.
Spain has voted to extend its state of emergency until May and the regions of Catalonia and La Rioja have closed bars and restaurants.
But the mayor of Milan, Giuseppe Sala, criticised lockdown restrictions on the region of Lombardy, which along with Southern Campania has emerged as the epicentre of Italy's second wave.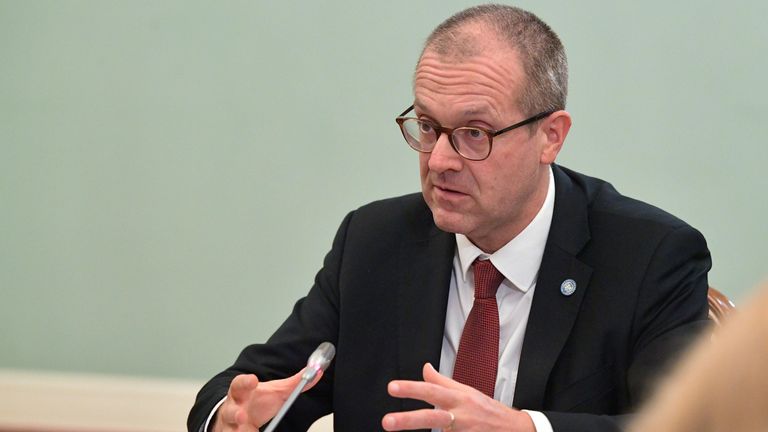 Speaking to reporters in Brussels on Thursday, European Commission president Ursula Von der Leyen warned against the dangers of "corona fatigue".
She said: "This time we have two enemies. The coronavirus itself and corona fatigue – that is the growing weariness when it comes to the precautionary measures."