Twenty-nine women who accuse the comedian of inappropriate sexual behavior tell their stories to NBC's Dateline.

Source link
Australia condemns Qatari authorities over 'grossly disturbing' strip-searches | World News
Australia has condemned Qatari authorities over "grossly disturbing" reports that women were subjected to invasive strip-searches before a flight from Doha to Sydney.
The women, including 13 Australians, were searched in an ambulance after a newborn baby was found abandoned in a terminal toilet at Hamad International Airport on 2 October.
Australia's foreign affairs department described the treatment of the group as inappropriate and beyond circumstances in which they could give free and informed consent.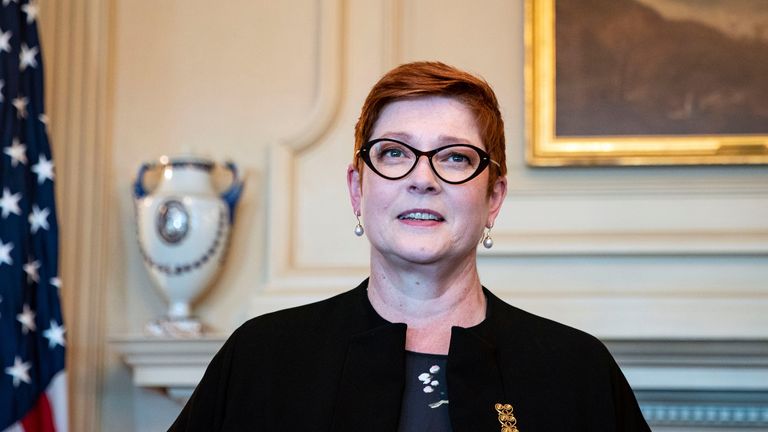 "This is a grossly, grossly disturbing, offensive, concerning set of events," foreign minister Marise Payne said.
"It's not something that I've ever heard of occurring in my life, in any context.
"We have made our views very clear to the Qatari authorities on this matter."
Australia will await a report from the Qatari government before they determine the next steps, Ms Payne said.
Hamad international airport management said the baby was safe and being cared for by medical and social workers.
Medical professionals were concerned for the mother's health after the infant was found and had requested she be located, the airport said in a statement.
"Individuals who had access to a specific area of the airport where the newborn infant was found were asked to assist in the query," the statement added.
The women were taken off the delayed Qatar Airways flight and examined in an ambulance parked on the tarmac, Australia's seven network news reported.
Wolfgang Babeck, who was returning home to Australia on the flight, said women were taken from the plane regardless of their age.
"When the women came back, many of them or probably all of them were upset. One of them was in tears, a younger woman, and people couldn't believe what had happened," Mr Babeck told the Australian Broadcasting Corporation.
"They told me they had to take their underwear off or their clothes from the bottom and then it was inspected whether they had given birth."
State-owned Qatar Airways told Guardian Australia it had not been contacted by any of the passengers on the flight and said it could not comment.
"We appreciate the concerns and distress expressed to you by the Australian passengers who you have spoken to and will be investigating these matters with relevant authorities and officials," a spokeswoman said.
Belarus: Nationwide strike looms after stun grenades used against protesters | World News
Police in Belarus have fired stun grenades to disperse protesters ahead of a nationwide strike called by opposition leader Svetlana Tikhanovskaya.
Ms Tikhanovskaya, who is in exile in neighbouring Lithuania, had previously set out a "people's ultimatum" for President Alexander Lukashenko to step down by Sunday night, pledging industrial action if that did not happen.
"The regime once again showed Belarusians that force is the only thing it is capable of," she said.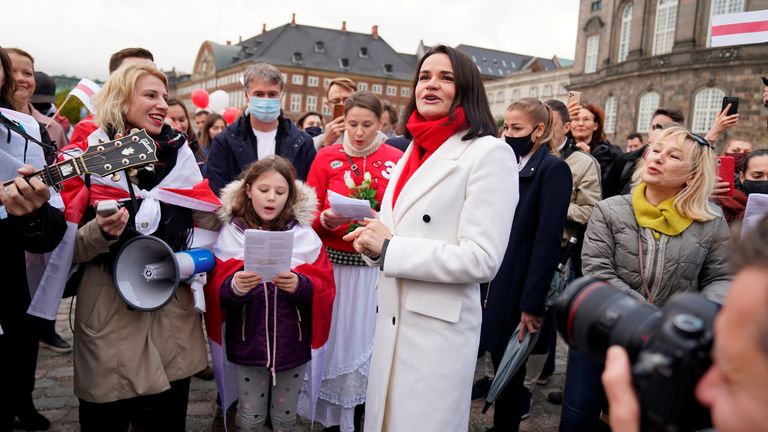 "That's why tomorrow, 26 October, a national strike will begin."
Belarusians have been protesting each weekend since Mr Lukashenko, who has been in power since 1994, won a presidential election on 9 August.
Opposition politicians claim the ballot was rigged, and the president's main opponents have either joined Ms Tikhanovskaya in exile or been jailed.
Tens of thousands again took to the streets of the capital Minsk on Sunday.
Explosions and white smoke were seen amid the white and red flags of the opposition movement.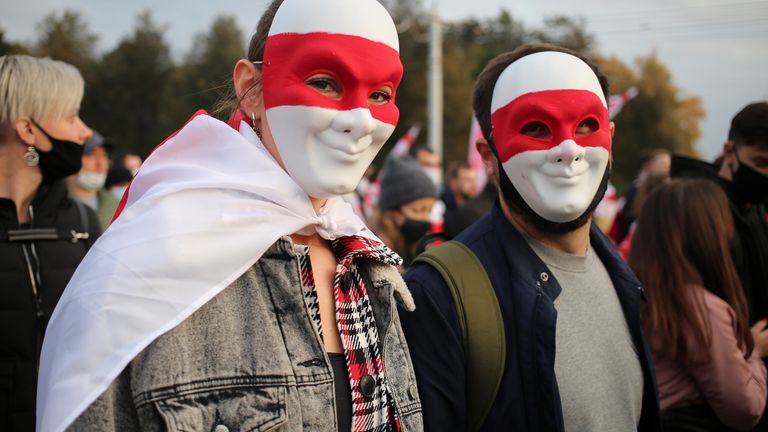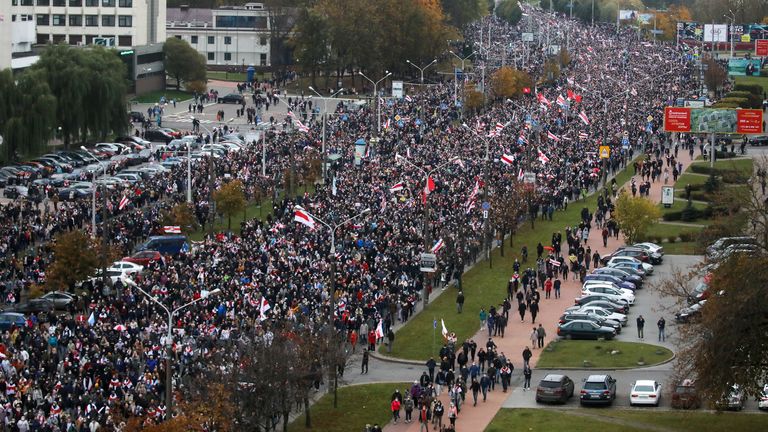 A dozen metro stations were closed, and there were reports of mobile phone internet connections not working.
According to human rights group Vesna-96, at least 216 people were detained on Sunday.
A government spokesperson said an official figure would not be available until the morning.
The US, EU, UK and Canada have all imposed sanctions on the Lukashenko regime.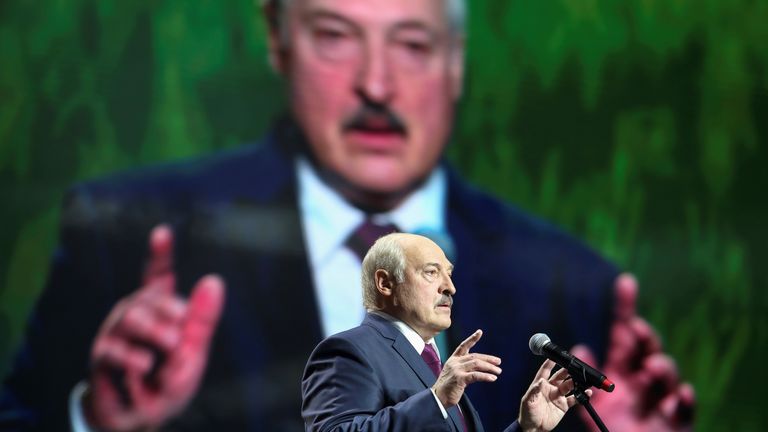 In return, he has accused western countries of interfering in the internal affairs of Belarus.
In a telephone call with US Secretary of State Mike Pompeo on Saturday, Mr Lukashenko said Belarus and Russia were ready to respond to external threats.
New invention will help astronauts jump in zero gravity to maintain bone density in space | UK News
Astronauts can lose as much as 10% of bone density during six months in space, according to NASA, because there's no gravity for their body to push against.
To offset the effect, they exercise for two hours a day, at least six days a week. But a London engineer says a machine he invented could reduce those gruelling workouts to just six minutes a day, by enabling astronauts to jump in zero gravity.
"It allows a person, when they're repeatedly jumping, to load their skeletal system, their bones then start to lay down more bone density and more to the point prevent astronauts losing their bone density and muscle mass," inventor John Kennett, who used to work on the Concorde aircraft programme, says.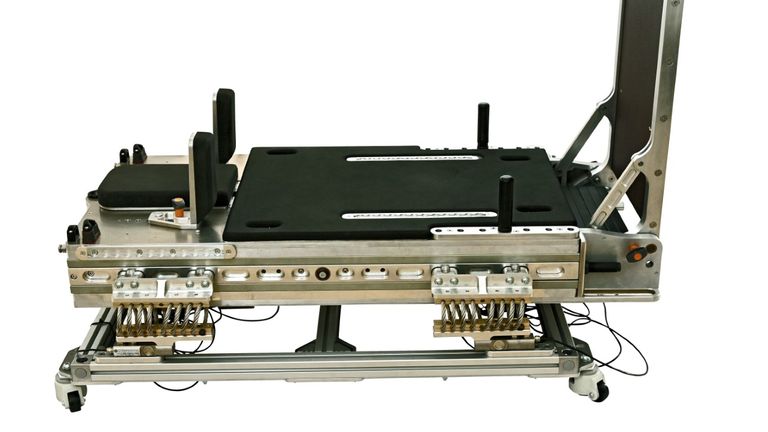 "Nothing exists like this at the moment. Jumping is really important for helping to build bone density and muscle mass, but jumping in zero gravity is very difficult," he adds.
His High Frequency Impulse for Microgravity machine has won grants from the UK and European Space Agencies.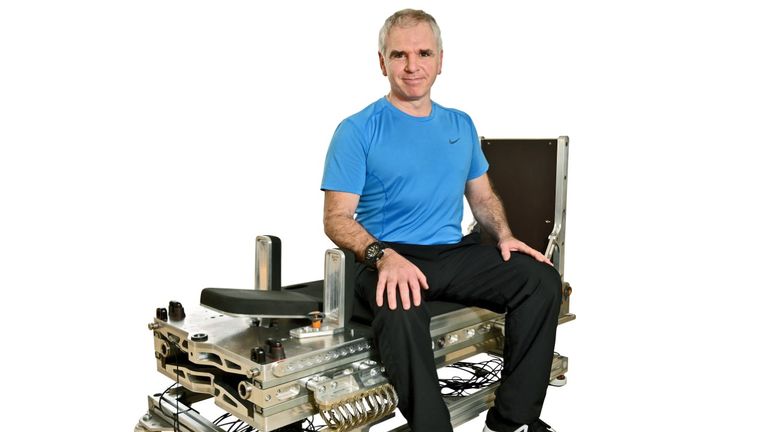 Experts say the key advantage is that it is a single device that could replace several which astronauts currently use, which could be crucial in long, deep space missions where every inch of the craft will be packed with supplies and equipment.
"We're not going to have the room or the mass or the ability to bring different exercise devices there," says Libby Jackson, human exploration programme manager at the UK Space Agency.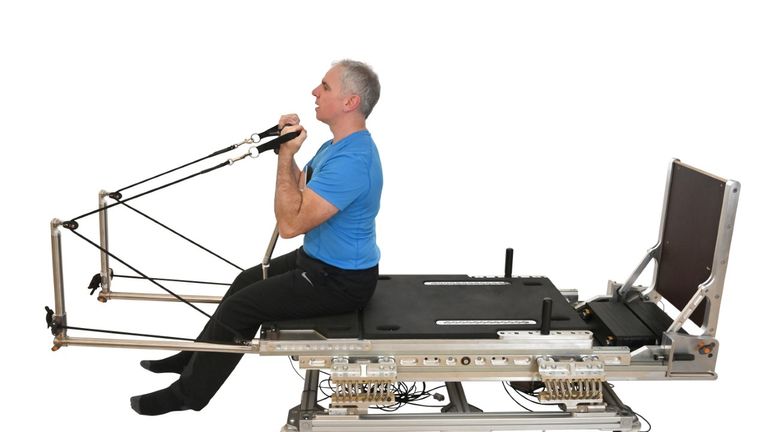 "The machine that John has designed excited me because when I looked at it I could see that it had the potential to combine the cardio and the muscle conditioning that's needed for astronauts to stay fit and healthy in a small footprint," she adds.
Former NASA astronaut Leroy Chiao says that keeping fit in space is central to ensuring a successful recovery back on Earth, but he would welcome shorter workouts which could free up those on board to have more time for their core duties.
"We'd like to use as much of the time as possible for research work and of course there are maintenance repairs logistics work that has to be done as well, so two hours a day for exercise is a pretty big overhead," he adds.
:: Subscribe to Sophy Ridge on Sunday on Apple podcasts, Google podcasts, Spotify, Spreaker
Mr Kennett says his machine has different settings so that it works equally well for both men and women.
King's College London aerospace physiology PHD student Tess Morris-Paterson, who is one of those testing the device, says the short, intense workout gives her a full body benefit.
"When you're jumping on this you can really feel it from your toes right through your shoulders, your bone mineral density right through your ankle, your knees, your hips, right through your spine as well, and from a muscular perspective you can really feel it working almost everything really," she says.
Next year, Mr Kennett's team will test the machine on board a zero-gravity flight.
He hopes to see it in use on a space mission in 2024.