Trump's 'Muslim ban' doesn't just target eight countries. It's stoking hatred against Muslims in America.
Get the Think newsletter.
Go home to Afghanistan! Terrorist! You don't belong here! These words became tragically familiar to many Muslim Americans after September 11. But while once heard as racial epithets, these days, such sentiments echo official border policy.
President Trump launched his "Muslim travel ban" at the dawn of his administration. A series of legal challenges immediately followed, alongside massive, continual nationwide protests. (The case has since wended through various lawsuits and will finally go before the Supreme Court this week.) But while the policy has been challenged as a border-security measure — since most of the eight countries it targets are predominantly Muslim and labeled as terrorist threats — its underlying constitutional conflict attests to a different kind of terror, unleashed by the administration itself.
An analysis of bias incidents by the Council on American Islamic Relations (CAIR) suggests that the border ban has had a more immediate effect on our communities: Children face racist taunts from classmates, Muslim business owners face savage public harassment and mosques have been vandalized, among other incidents. The outward expression of deep hatred, advocates warn, has become more brazen and even normalized since Trump took office.
The outward expression of deep hatred, advocates warn, has become more brazen and even normalized since Trump took office.
The stream of racial animus — from strangers, neighbors, even officials — documented in CAIR's report is unprecedented, encompassing nearly 2,600 anti-Muslim bias attacks in 2017, up about 17 percent in 2016. Trump's inflammatory words parallel the anti-Muslim hate that has now spread across both red and blue states, often defying traditional geographical and left-right divides, from California (870 bias incidents) to Texas (just under 400).
Yet the attacks may ultimately hinge on factors that are less linked to an area's party affiliation or demographics than to the racial tensions generated by the daily news cycle. It might be the middle-schooler getting her hijab pulled by a school bully, or vilified by peers on social media; it could be when a Muslim-owned local restaurant's storefront window is smeared with bacon fat overnight in a grotesque prank. Other "random" attacks shade into more systemic oppressions: Being denied a retail job for refusing to remove your headscarf on the shop floor, a landlord refusing to rent a space for a local Quranic school, a family blocked from a flight after booking a ticket with the "wrong" surname.
Bigotry facing Muslim-American youth also normalizes de facto school segregation, alienating children from the one institution designed for their protection and social inclusion. The problem even includes bias coming directly from educators: In one case in California, an English teacher used Fox News articles "that demonized American Muslims and spread anti-Muslim conspiracy theories" as class texts for four years before the school finally intervened at a local parent's behest. The family was backed by community advocates from CAIR; countless others lack that kind of legal support, or their kids might be too ashamed even to report their struggles in school.
Trump's inflammatory words parallel the anti-Muslim hate that has now spread across both red and blue states, often defying traditional geographical and left-right divides.
All these sentiments, of course, predate Trump's ban. But it was his administration that cloaked his order with a shield of normalcy, which, combined with his demagoguery, has ingrained hate into the landscape of our political culture.
And, a stunning number of anti-Muslim incidents directly involved the state, often in the form of mistreatment by law enforcement and border authorities. Overall, CAIR reports, "Federal government agencies instigated 35 percent of all anti-Muslim bias incidents recorded," including Customs and Border Patrol and the FBI (with 348 and 270 incidents, respectively). However, the lack of transparency surrounding immigration enforcement can make it near impossible to distinguish blatant discrimination from rational security protocols. Even in documented cases of unexplained delays in processing visa and asylum applications, the government might seek to justify arbitrary barriers on security grounds with virtually no accountability, leaving families — even longstanding US residents — with little recourse against endless layers of targeted obstruction and red tape in the immigration gauntlet.
But perhaps the starkest illustration of the ban's cultural impact doesn't involve international borders, but one the country's constitutional freedoms: That to move. CAIR documented the greatest number of bias incidents — 20 percent of the total — "at an air, bus, or train terminal." Whether confronted by border security or profiled by transit officials, people face criminalization simply for exercising their right to move freely as public citizens and as social equals.
Trump's "Muslim ban" is a shrill, incendiary dog whistle for both officials and everyday sympathizers, casting Muslims as second-class citizens.
From the campaign trail to the Oval Office, Trump's ban was never just pandering to his base: It's a shrill, incendiary dog whistle for both officials and everyday sympathizers, casting Muslims as second-class citizens. As a political measure, the policy reveals Trump's callously discriminatory conception of transnational terrorism, and it stokes public anxieties around Muslim-descent communities at home and abroad by presenting Islam as a fundamentally foreign threat, incompatible with cultural norms — that is, the myth of a homogenous white majority.
That sentiment drives a violent climate that degrades civil rights and religious freedom. It sanctions baseless suspicions that the local mosque is a secret bastion of jihadism, that any Muslim who displays their faith in public might be an "extremist." It fuels deeper socioeconomic inequities as well: Some nine percent of incidents recorded by CAIR involved employment discrimination, such as "including denial of work, being passed over for promotion, or harassment by a supervisor or other senior staff" — revealing a subtle criminalization of Islam that encourages workplace segregation and excludes Muslims from economic opportunity.
Trump's Muslim ban doesn't just keep out strangers from faraway lands; it criminalizes a whole swath of American society, insidiously constructing new barriers between communities and making outsiders of us all.
Michelle Chen is a contributing writer at The Nation, a contributing editor at Dissent and a co-producer of the "Belabored" podcast and Asia Pacific Forum on WBAI FM.
Ex-traffic cop who claims to be reincarnation of Jesus arrested in Russia | World News
A former traffic police officer who claims to be the reincarnation of Jesus has been arrested by Russian security forces.
Prominent mystic Sergei Torop and other leaders of the Church of the Last Testament sect were held in a remote part of Siberia on Tuesday.
They are accused of "damaging their followers' health".
Russia's Investigative Committee said in a statement that the religious group had used psychological pressure to extract money from its followers and caused serious harm to their health.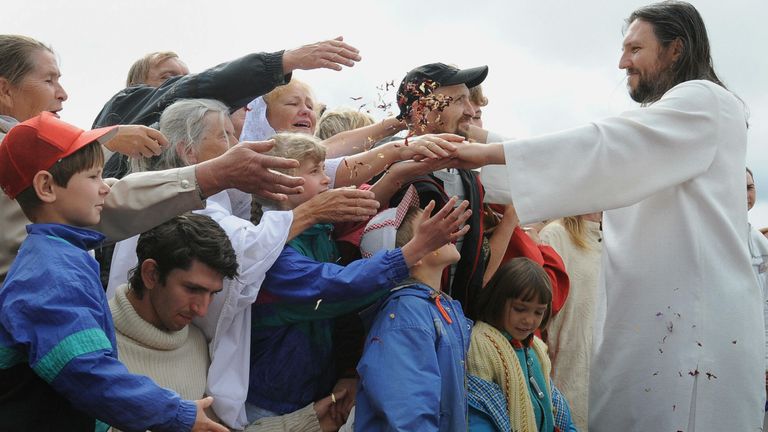 Torop, known to his followers as Vissarion, set up the Church of the Last Testament in the Krasnoyarsk region in 1991, the year the Soviet Union broke up.
The operation to detain him, as well as group leaders Vadim Redkin and Vladimir Vedernikov, involved the police as well as members of the Federal Security Service.
The men could face up to 12 years in jail if found guilty, the RIA news agency reported.
Luis Suarez faces investigation after 'cheating' on Italian citizenship test | World News
Police in Italy have opened an investigation after Luis Suarez, one of the most controversial players in world football, was accused of cheating on his Italian citizenship test ahead of a move to the country.
The Uruguayan, who has previously faced bans for biting opponents and making racist remarks, took the exam in Perugia last week to facilitate a transfer from Barcelona to Juventus.
But prosecutors allege the former Liverpool striker, 33, knew what was going to be in the paper and that his mark had already been decided.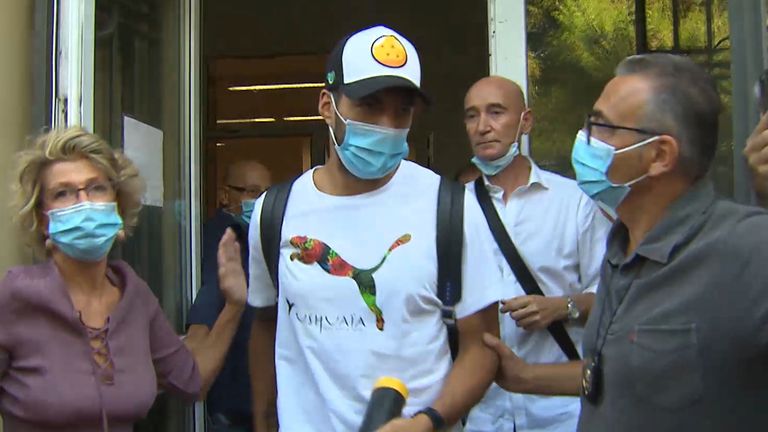 The Perugia public prosecutor's office said in a statement: "Some irregularities have emerged in the exam of certification of Italian, sat on September 17 by Uruguayan football player Luis Alberto Suarez Diaz, needed to obtain the Italian citizenship.
"From the investigation, it emerged that the topics in the exam had been agreed in advance with the applicant and that the relative mark had been attributed even before carrying out the exam, regardless of the fact that an elementary proficiency of the Italian language had been verified during remote classes carried out by lecturers of the University for Foreigners.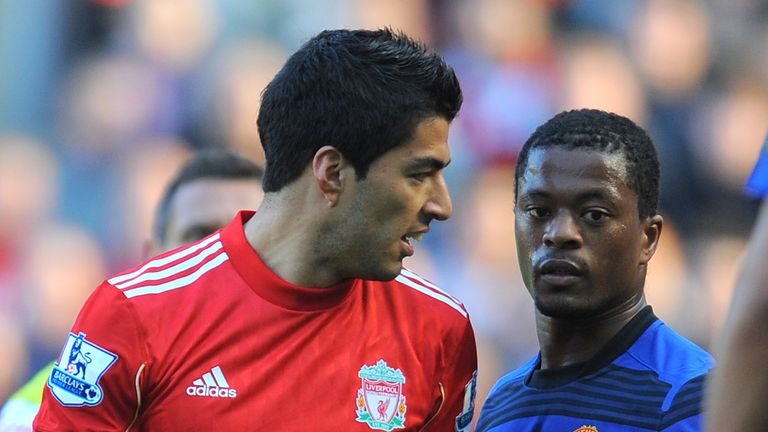 "Today, the Italian financial police are moving forward to capture the documents at the university offices, to verify the actions described beforehand and notify the information assurances for the crimes of revelation of professional secrecy, false representation committed by public officials in official documents and other acts.
Juventus have no places left in their squad for non-EU players, meaning Suarez had to obtain Italian citizenship to join the club.
And the proposed move appears to have fallen through, with the Italian champions now set to re-sign Alvaro Morata from Atletico Madrd.
Suarez, who has been told he can leave Barcelona, now seems set to replace Morata in the Spanish capital.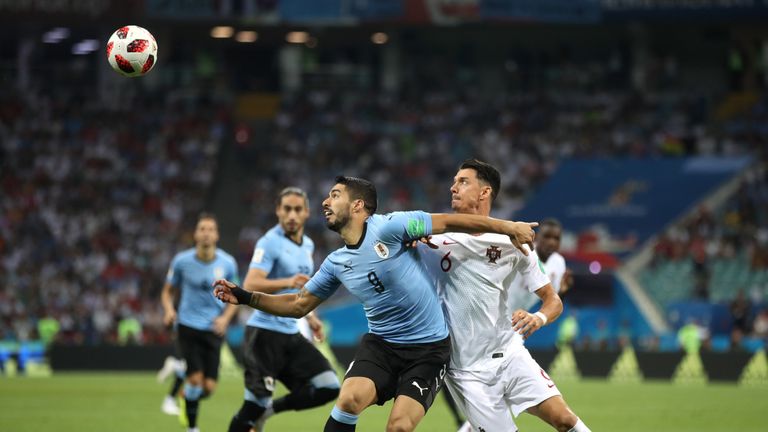 Republicca reported a local official as saying on Monday: "He [Suarez} does not speak a word of Italian.
"He does not conjugate verbs, he only speaks using the infinitive. If journalists would ask him some questions, he'd be lost. He earns €10million a year, he needs to pass this exam."
Dark web crackdown on opioid traffickers triggers 179 arrests across world, including four in UK | Science & Tech News

Police have arrested 179 people, including four in the UK, as part of a global crackdown on dark web opioid trafficking.
More than $6.5m (£5m) in cash was seized in a series of arrests and raids across the US and Europe, which came more than a year after the Wall Street Market darknet site was closed down.
At the time the site – which was operated by three German nationals – was one of the largest online illegal marketplaces, allowing users to purchase illicit items ranging from fraudulent documents to drugs and weapons.
It was accessible though the anonymity-preserving Tor browser, which is legitimately used around the world by people whose access to the internet is controlled by authoritarian governments, but which has also provided criminals with a mechanism to frustrate law enforcement.
The US Department of Justice nicknamed the crackdown Operation DisrupTor – a reference to the software – and said its investigators were continuing to work to identify individuals behind darknet accounts.
The three Wall Street Market administrators were arrested last year after conducting a so-called exit scam, suddenly disappearing with the cryptocurrency they held in escrow for the vendors and purchasers who traded on their site.
Alongside cash and virtual currency, the crackdown led to the seizure of more than 500kg of drugs – around 275kg of which was captured in the US – and 64 firearms.
The drugs included 17kg of fentanyl and 97kg of methamphetamine, along with heroin, cocaine, ecstasy and other opioids.
FBI officers in Ohio shut down what was described as "one of the most prolific online drug trafficking organisations" in the US, "which operated using the moniker 'Pill Cosby'."
Another narcotics vendor called "NeverPressedRX" was, the FBI said, "so intent on securing his online criminal enterprise that he conspired to use explosives to firebomb and destroy a competitor pharmacy".
The arrests included 121 in the US, two in Canada, 42 in Germany, eight in the Netherlands, four in the UK, three in Australia and one in Sweden, according to the US Department of Justice.
"There will be no safe haven for drug dealing in cyberspace," the DoJ said in its statement.
"Today's announcement is very much a success story in international law enforcement cooperation, as crime on the darknet is truly a global problem that requires global partnership.
"However, the global nature of the threat also means that foreign countries who fail to act can easily become safe harbours for criminals who seek to pump lethal, addictive drugs into the US from abroad."