Will 'digital resurrections' let us bring back the dead?
Humans have always looked for tangible ways to remember departed loved ones. We save letters and emails they wrote us. We look fondly at photos of them. We watch and rewatch old videos just to see their faces and hear them talk.
But the rise of digital technologies may soon give us even more compelling ways to remember lost friends and family. These include apps that let us text with digital representations of the dead — we'd type a message and then get some sort of comforting reply — and maybe even systems that let us speak with and possibly touch realistic avatars of the ones we miss most.
Maybe that sounds creepy, but some experts believe we'll find comfort in continuing our interactions with people whose biological existences have come to an end.
"Many people visit the headstone of a loved one to help come to terms with their passing, and have a one-sided conversation where they think about the memory of them," says Bruce Duncan, managing director of Terasem Movement Foundation, a Bristol, Vermont-based nonprofit that promotes digital resurrections. "Being able to have a two-way conversation with a digital version of them, where you can be reminded of their mannerisms or behavioral patterns in an interactive way, could become a natural part of the grieving process."
Digital immortality
Several companies, including Luka, a San Francisco-based startup, and research organizations including the MIT Media Lab, are working on digital resurrection technology.
It goes without saying that the digital version of a person is no match for the living, breathing human being. But scientists are experimenting with algorithms that can take a person's emails and text messages and use them to generate text messages that are at least evocative of a specific person. The messages can use emojis like the dead person once did. And with data pulled from the internet, the texts can even include back-and-forths about topical things like weather and current events.
In coming years, Duncan believes, there may be browser plug-ins capable of capturing an entire life's worth of social media posts, emails, photos, and other digital data and using everything to approximate an individual's personality, complete with values and opinions.
Digital resurrection technology is unlikely to stop with chatbots. Duncan and other experts foresee a time when we'll be able to interact with lost loved ones not just via texts but in virtual reality.
"You'd be able to put on your virtual reality glasses and headset, and experience typical everyday situations with that person, like sitting at the breakfast table or taking a walk in a nearby park," says Charlotte Runius, CEO of Fenix Begravning, a Stockholm, Sweden-based funeral planning agency that is working with AI experts to develop these technologies. "Hearing their voice and seeing them would allow you to actually feel like you're next to the person again, and you can talk to them and get replies in a much more realistic way."
By wearing a bodysuit and gloves studded with sensors and actuators, it might even be possible to interact physically with a realistic-looking avatar of a deceased person. The technology could monitor a living person's movements, voice, and facial expressions and then later use them to direct an avatar to respond appropriately — perhaps by offering advice or giving a comforting hug.
In the distant future, one can imagine that it would be possible to create a robotic avatar of a beloved one — a bit like the scenario depicted in a popular episode of the Netflix series "Black Mirror," in which a grieving widow's late partner is resurrected in robotic form with help from his texts, photos, and emails.
The only snag with these scenarios is that much of the data used to resurrect someone would have to be collected while he or she was still alive — for instance, by having him or her speak a thousand or so words and be recorded on video.
Emotional comfort — or pain?
What would it be like to interact with someone who's been brought back in digital form? Some experts say it could aid the grieving process. Others worry that interacting with a virtual representation of a person who is no longer alive would only intensify feelings of sadness and loss.
Studies have shown that bereaved people can experience grief hallucinations, and there are concerns that interacting with avatars might raise the risk.
Duncan believes that, at least for most people, the experience will be akin to watching home movies and enjoying the memories that they trigger.
"Enjoying talking to past loved ones via digital media may eventually become the future version of looking through photographs of past events… It's hard to predict the future, but just as we've adjusted to using Skype and cell phones I think we'll consider it valuable to continue some connection with a person we care about."
Coronavirus: Trump says 200,000 US deaths is 'a shame' | US News
Donald Trump has referred to the death of 200,000 people from coronavirus in the US – the highest figure of any country in the world – as "a shame".
The president insisted the number of Americans who had died from COVID-19 could have been far higher had it not been for the actions of his administration, without providing evidence for his claim.
Live updates on coronavirus from UK and around world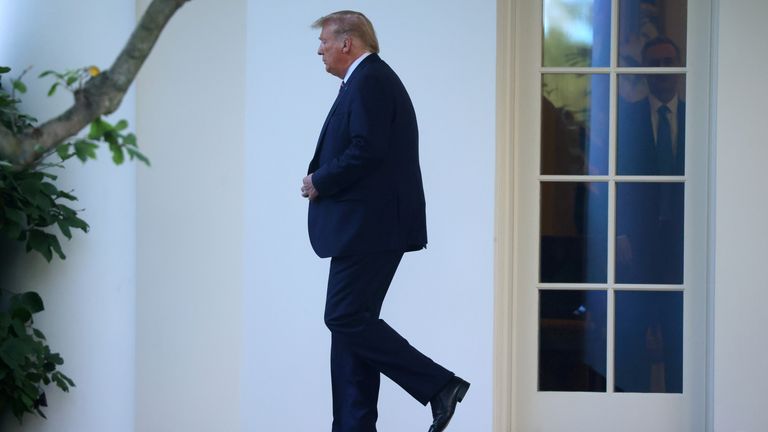 Mr Trump had initially ignored a question from the media about the US death toll as he was leaving the White House for an election rally in Pennsylvania.
He then said: "I think it's a shame. I think if we didn't do it properly and do it right, you'd have 2.5 million deaths. You could have a number that would be substantially more.
"It's a horrible thing. Should have never, ever happened."
He also repeated his previous criticisms of China, where the coronavirus first emerged at the end of 2019.
He said: "China should have stopped it at their border. They should have never let this spread all over the world. It's a terrible thing."
Mr Trump has been criticised for his handling of the COVID-19 pandemic, having repeatedly sought to downplay the disease as it began to spread through the US.
There are continuing fears among health experts that the high level of infections in the country will make the virus more difficult to control during the winter months.
:: Subscribe to Divided States on Apple podcasts, Google Podcasts, Spotify, and Spreaker
According to Johns Hopkins University, the US has seen nearly 6.9 million cases and 200,818 deaths.
The figures account for more than 20% of the cases worldwide, despite the US having just over 4% of the world's population.
Brazil has the second worst toll with 138,105 recorded deaths. The global figure for deaths from the coronavirus is 971,483.
Ex-traffic cop who claims to be reincarnation of Jesus arrested in Russia | World News
A former traffic police officer who claims to be the reincarnation of Jesus has been arrested by Russian security forces.
Prominent mystic Sergei Torop and other leaders of the Church of the Last Testament sect were held in a remote part of Siberia on Tuesday.
They are accused of "damaging their followers' health".
Russia's Investigative Committee said in a statement that the religious group had used psychological pressure to extract money from its followers and caused serious harm to their health.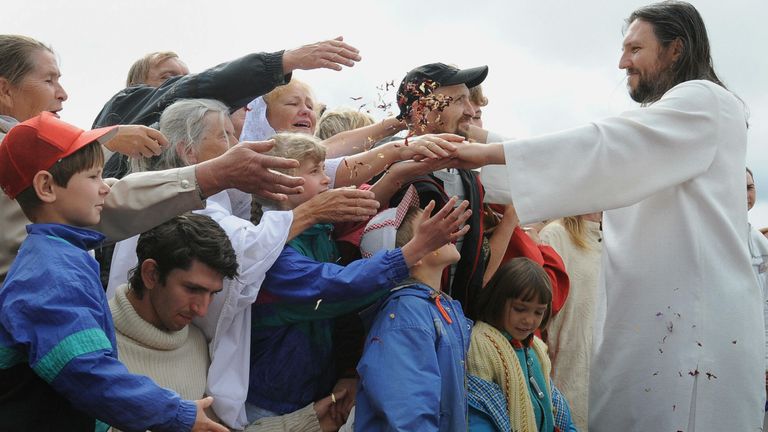 Torop, known to his followers as Vissarion, set up the Church of the Last Testament in the Krasnoyarsk region in 1991, the year the Soviet Union broke up.
The operation to detain him, as well as group leaders Vadim Redkin and Vladimir Vedernikov, involved the police as well as members of the Federal Security Service.
The men could face up to 12 years in jail if found guilty, the RIA news agency reported.
Luis Suarez faces investigation after 'cheating' on Italian citizenship test | World News
Police in Italy have opened an investigation after Luis Suarez, one of the most controversial players in world football, was accused of cheating on his Italian citizenship test ahead of a move to the country.
The Uruguayan, who has previously faced bans for biting opponents and making racist remarks, took the exam in Perugia last week to facilitate a transfer from Barcelona to Juventus.
But prosecutors allege the former Liverpool striker, 33, knew what was going to be in the paper and that his mark had already been decided.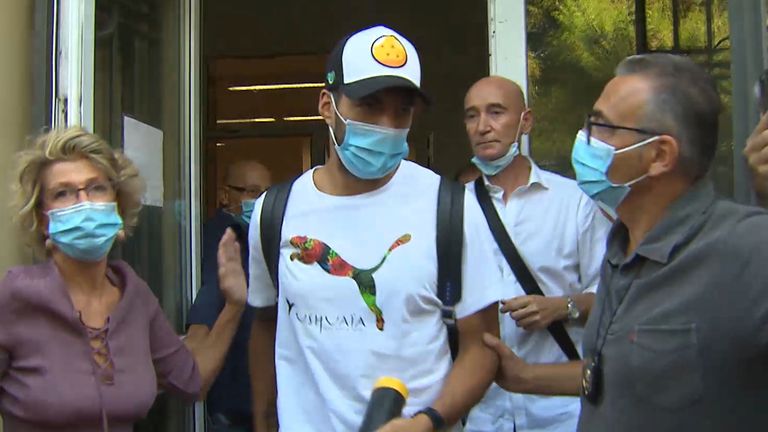 The Perugia public prosecutor's office said in a statement: "Some irregularities have emerged in the exam of certification of Italian, sat on September 17 by Uruguayan football player Luis Alberto Suarez Diaz, needed to obtain the Italian citizenship.
"From the investigation, it emerged that the topics in the exam had been agreed in advance with the applicant and that the relative mark had been attributed even before carrying out the exam, regardless of the fact that an elementary proficiency of the Italian language had been verified during remote classes carried out by lecturers of the University for Foreigners.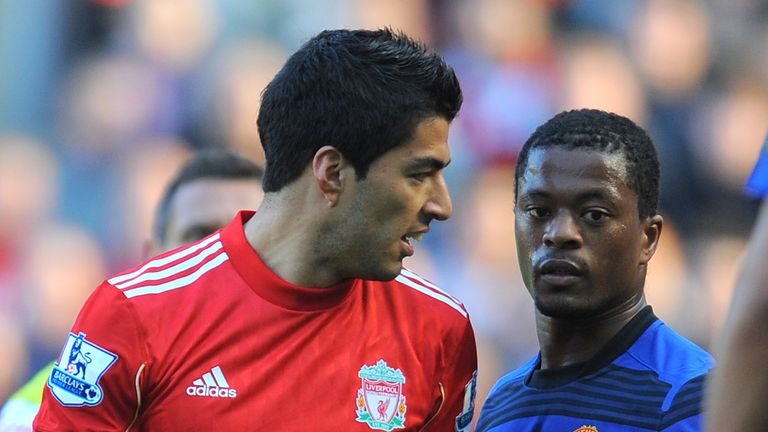 "Today, the Italian financial police are moving forward to capture the documents at the university offices, to verify the actions described beforehand and notify the information assurances for the crimes of revelation of professional secrecy, false representation committed by public officials in official documents and other acts.
Juventus have no places left in their squad for non-EU players, meaning Suarez had to obtain Italian citizenship to join the club.
And the proposed move appears to have fallen through, with the Italian champions now set to re-sign Alvaro Morata from Atletico Madrd.
Suarez, who has been told he can leave Barcelona, now seems set to replace Morata in the Spanish capital.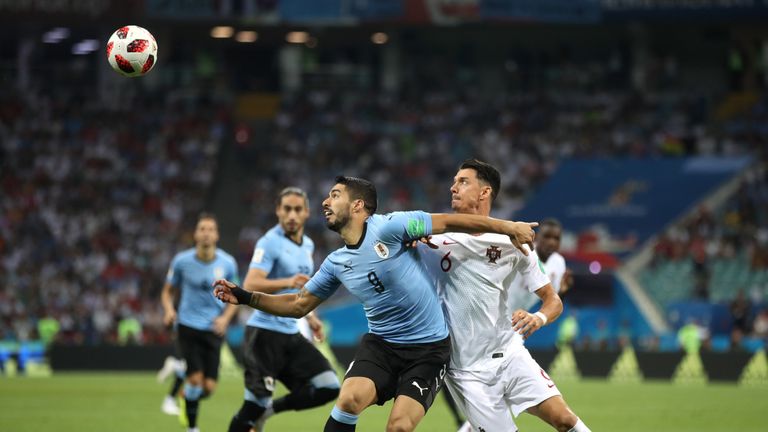 Republicca reported a local official as saying on Monday: "He [Suarez} does not speak a word of Italian.
"He does not conjugate verbs, he only speaks using the infinitive. If journalists would ask him some questions, he'd be lost. He earns €10million a year, he needs to pass this exam."