Fired whistleblower details corruption at EPA
The Democrats who signed the letter and met with the whistleblower include House Oversight and Government Reform Committee Ranking Member Elijah Cummings, D-Md., Rep. Gerry Connolly and Rep. Donald Beyer, D-Va., as well as Environment and Public Works Committee Ranking Member Thomas Carper, D-Del., and Sen. Sheldon Whitehouse, D-R.I.
They also sent a letter to Trump saying Chmielewski "painted an extremely troubling picture of wasteful spending, unethical behavior and improper retaliation against EPA staff" by Pruitt, and they encouraged Trump to continue his investigation into Pruitt's activities.
"EPA Administrator Scott Pruitt has displayed a staggering ethical blindness," House Minority Leader Nancy Pelosi said Thursday. "President Trump must fire him. Pruitt's abuses of office are representative of an administration that uses their powerful positions to enrich themselves and their friends."
Chmielewski, who split his time staffing Vice President Mike Pence during foreign travel, says Pruitt fired him for raising questions about Pruitt's activity. He said he has first-hand knowledge of a long list of questionable Pruitt's indiscretions.
Here are some of the things Democrats say Chmielewski outlined:
Pruitt blew past an allotted $5,000 budget to redecorate his office by leasing works of art from the Smithsonian and building a $43,000 sound proof booth.
Pruitt used EPA Director of Scheduling and Advance Millan Hupp as his personal real estate representative and spending considerable time and agency resources to find a home.
Pruitt "100 percent" approved pay raises for favored staff even after the White House blocked the salary increases.
Pruitt's energy lobbyist landlord complained over speaker phone that he never paid him rent for the condo, and that Pruitt's daughter was scraping the hardwood floors with her luggage.
Pruitt attempted to sign a $100,000 per month lease for use of a private jet.
Pruitt directed staff to find reasons for him to travel home to Oklahoma on taxpayers' dime during long weekends.
His chief-of-staff was told not to attend travel planning meetings after objecting to stays at expensive hotels and costly flights.
Scheduling international trips based on places he'd like to visit as opposed to where work required him to go.
Pruitt paid $30,000 for private security detail.
The Democrats requested 19 specific pieces of information relating to these and other instances.
Six Senate Democrats, including Whitehouse, called for Pruitt's resignation on Wednesday. Sen. Tom Udall, D-N.M., introduced a sense of the Senate resolution for Trump to remove Pruitt from office.
Also on Wednesday, Republican Chairman of the House Oversight and Government Reform Committee, Trey Gowdy, requested that the EPA provide emails and documents pertaining to Pruitt's travel and under-market condo rental from the wife of an energy lobbyist. This is the second formal request from Gowdy's office for the EPA to provide information. Democrats, however, would have preferred Gowdy used his subpoena power to compel information that has already been requested but not provided from the agency.
Primary children to be given free Queen's jubilee book celebrating British history
PRIMARY school children across the United Kingdom are to receive a free book celebrating British history next year to mark The Queen's Platinum Jubilee.

Source link
California Gov. Newsom signs law to replace term 'alien' with 'noncitizen' or 'immigrant'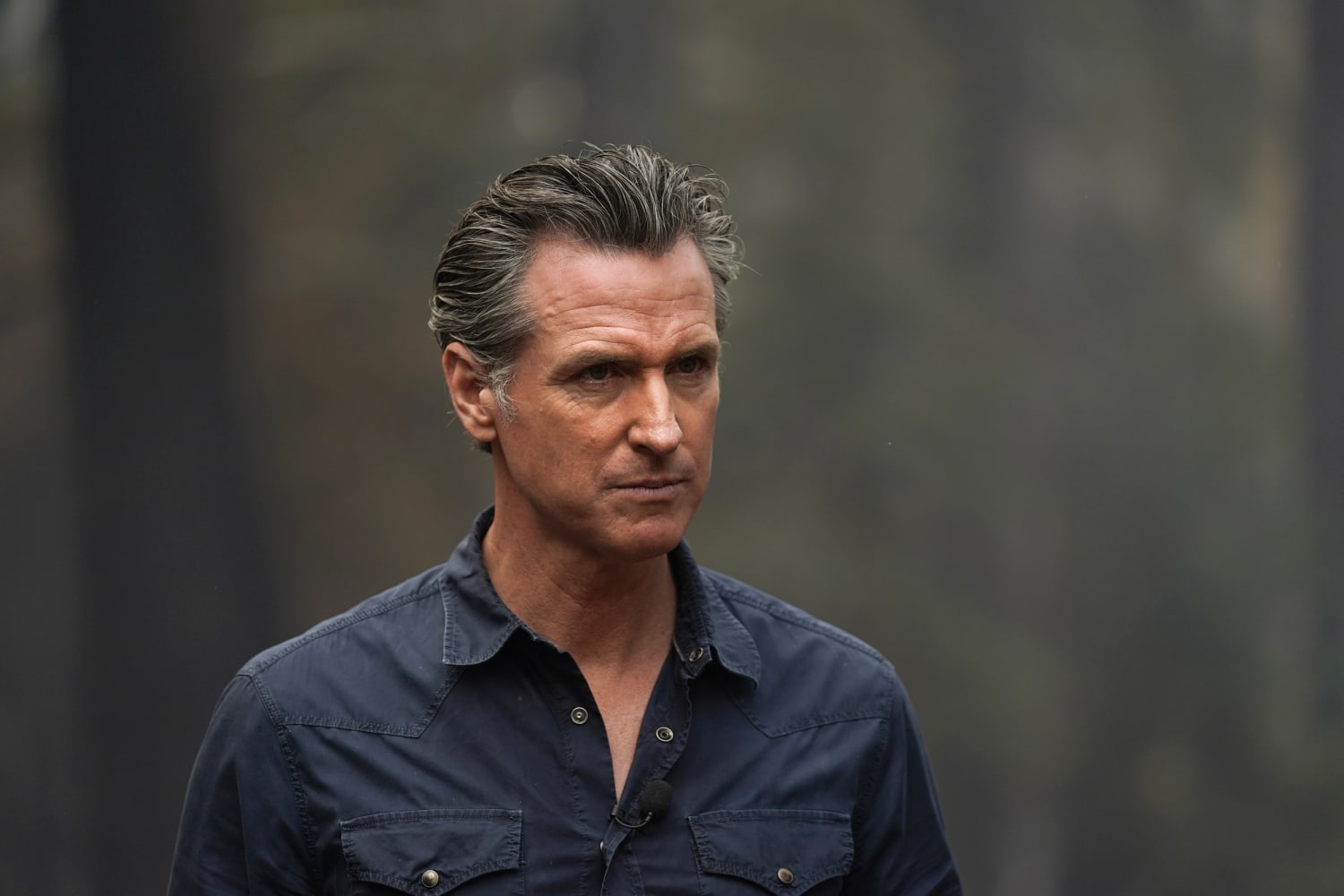 California will strike the word "alien" from its state laws, getting rid of what Gov. Gavin Newsom called "an offensive term for a human being" that has "fueled a divisive and hurtful narrative."
Newsom on Friday signed a law that removes the word from various sections of the California state code. California passed laws in 2015 and 2016 that removed the word from the state's labor and education code.
But the law Newsom signed on Friday finishes the job by removing the word from all state laws. The word will be replaced with terms like "noncitizen" or "immigrant."
"By changing this term, we are ensuring California's laws reflect our state's values," Newsom said.
The federal government has used the term "alien" to describe people in the U.S. who are not citizens since at least 1798 with the passage of the "Aliens and Sedition Acts." But Assemblywoman Luz Rivas, a Democrat from Arleta, said the word "has become weaponized and has been used in place of explicitly racial slurs to dehumanize immigrants."
"The words we say and the language we adopt in our laws matter — this racist term 'alien' must be removed from California statute immediately," Rivas said.
Governments, libraries and news agencies have been updating its immigration language in recent years. The Associated Press updated its widely used stylebook in 2013 to advise against using the phrase "illegal alien" or "illegal immigrant." Harvard Library announced in March it was removing the phrase "illegal alien" from its cataloging language.
And in April, U.S. President Joe Biden ordered federal immigration agencies to stop referring to migrants as "aliens."
The change is California's latest effort to modernize the language of its laws. Newsom signed laws earlier this year to insert gender neutral language in laws about the California Conservation Corps and statewide elected officers.
California's laws had referred to the state Attorney General and lieutenant governor as "he" and "him," even though Vice President Kamala Harris had been the state's first female attorney general and Eleni Kounalakis is the state's first woman to be elected lieutenant governor.
California is one of a few states that provide government-funded health insurance to low-income children and some adults living in the country illegally.
Newsom also signed laws on Friday that clarify crimes targeting people based on their immigration status are hate crimes and that private detention facilities in California used to detain immigrants must follow local and state public health orders.
Labour blasted for motion which would halt deportations
LABOUR cannot be trusted with the country's security, Conservatives claimed yesterday after grassroots Labour activists pushed for an end to deportations and the axing of the Prevent anti-extremism programme and condemned the criminal justice system for being "systemically racist".

Source link