Tom Bossert, Trump's homeland security adviser, resigns
A second U.S. official who was with Bossert until late Monday night also is convinced he had no idea his job was in jeopardy.
Bossert's departure comes the day after John Bolton officially started his job as Trump's national security adviser.
"The president is grateful for Tom's commitment to the safety and security of our great country," White House Press Secretary Sarah Huckabee Sanders said in a statement. "Tom led the White House's efforts to protect the homeland from terrorist threats, strengthen our cyber defenses, and respond to an unprecedented series of natural disasters. President Trump thanks him for his patriotic service and wishes him well."
Sanders did not give a reason for his departure.
Bossert, who previously served in George W. Bush's administration as deputy homeland security adviser, was tapped to become assistant to the president for homeland security and counterterrorism in December 2016. At the time, Trump touted Bossert as an "invaluable asset" to his team.
He also previously held positions with the Federal Emergency Management Agency, the Small Business Administration, the Office of the Independent Counsel and in the House of Representatives, according to The Washington Post.
Bossert was the face of the Trump administration's response to the crisis in Syria as recently as Sunday, when he appeared on ABC's "This Week." He said that no potential retaliatory measure should be taken "off the table" following a suspected chemical attack on the Syrian town of Douma that killed dozens, including many children.
"I wouldn't take anything off the table. These are horrible photos. We're looking into the attack at this point," he said Sunday, while also reiterating Trump's desire to withdraw U.S. troops from the country in the near future.
"The pendulum has swung in the wrong direction for too long and the United States of America has been taken advantage of in their responsibility to provide security for the entire world," Bossert said. "It is time to move that pendulum back in a way that brings regional partners and others with equities in these matters all around the globe into putting their resources and their treasure and their boys and girls on the line, and not just American troops."
Bossert also served as the administration's point man on hurricane recovery efforts in Texas, Florida and Puerto Rico last year.
'German Greta' says UN climate talks were 'hopeless' | Climate News
The climate activist dubbed the "German Greta" has described UN climate talks as "hopeless" ahead of the next major climate conference in Glasgow this year.  
Luisa Neubauer, 25, rose to prominence in 2019 as one of the main organisers of global climate change school strikes.
But in an exclusive interview with Sky News podcast ClimateCast, Miss Neubauer says it was her experience at the 2018 UN climate talks, also known as COP, that propelled her into activism.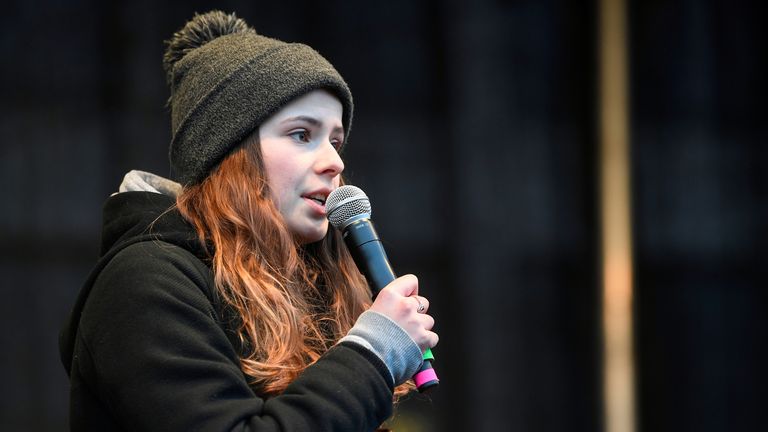 "I expected the UN climate conference to be the sort of place where they sort out the climate crisis," Miss Neubauer said.
"I was standing there in Poland and I was looking around and I was like, 'are you part of the problem here?!'"
"I felt the process was a bit hopeless," she said. "I am not a COP enthusiast and you just wish that governments would sort this out."
Last month, Miss Neubauer was part of a group that successfully took the German government to court over its climate change goals.
Germany's supreme constitutional court ruled that the government's climate protection measures were insufficient to protect future generations.
It ruled Germany's leaders had to accelerate the reduction of emissions, which they have subsequently done.
:: Subscribe to ClimateCast on Spotify, Apple Podcasts, Spreaker
"This court case worked because there were people on the streets before," Miss Neubauer says.
"Court cases are just one part of activism and climate action, street activism and school-striking are one other part of that big puzzle of people rising up to the climate crisis."
In November, the UK government will host the UN Climate Change Conference, COP26, in November.
The event was delayed a year because of the COVID-19 pandemic and is set to be the most significant meeting on climate change since the 2015 Paris summit.
Why Tesla will no longer accept bitcoin

"I do understand that diplomacy and coming together over this can be effective," Miss Neubauer said, "but they don't have to be".
"And I feel again the COP will be a place where there will be lots of people demanding systemic and system changes, they will demand justice and equal representation," she said.
"Ideally, that will be again another puzzle piece, but I would rather look at people everywhere and say what can we do until COP happens, so that growing awareness everywhere turns into growing action everywhere."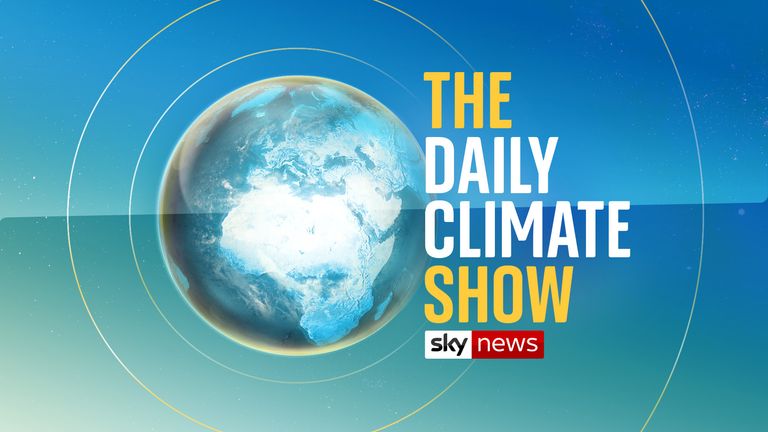 Sky News has launched the first daily prime time news show dedicated to climate change.
The Daily Climate Show is broadcast at 6.30pm and 9.30pm Monday to Friday on Sky News, the Sky News website and app, on YouTube and Twitter.
Hosted by Anna Jones, it follows Sky News correspondents as they investigate how global warming is changing our landscape and how we all live our lives.
The show also highlights solutions to the crisis and how small changes can make a big difference.
EastEnders actor Himesh Patel backs DEC appeal over COVID-19 crisis in India | Ents & Arts News
EastEnders actor Himesh Patel has joined the Disasters Emergency Committee's (DEC) call for aid to help communities in India being ravaged by coronavirus.
Since the launch of the appeal, more than £5 million has been raised to provide help to areas being most impacted by the virus in the country.
Patel, who is currently filming in Canada, has filmed an appeal for DEC urging the public to donate to the fund amid the hundreds of thousands of people a day contracting COVID-19 in India.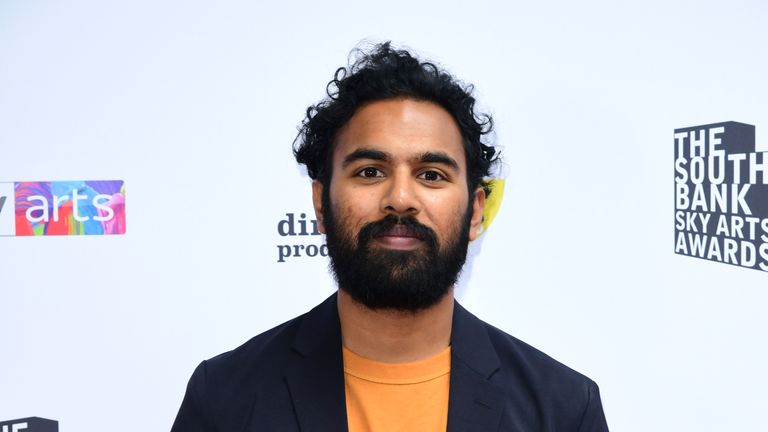 In the video, Patel says: "Like so many people both at home in the UK and around the world, I have been deeply saddened by the scenes from India of people being unable to get the care they so desperately need as they battle coronavirus.
"Family and friends with relatives in the country have been telling me that the reality is as bad as, if not worse than, what we have seen on our screens.
"But what has also struck me is the outpouring of solidarity, not just from the British Indian community, but from people across the UK as the full horror unfolds of what this pandemic looks like when it spirals out of control and a health system is unable to cope.
"So many have suffered in the UK and yet still have so much to give, rallying to help others as they face their darkest hours.
"That's why I've joined with the Disasters Emergency Committee to appeal for donations so that the DEC's member charities, including the British Red Cross, CARE International and Save the Children, can continue to rapidly scale up their efforts delivering medical supplies, treatment facilities and other urgently needed aid to India's most vulnerable communities."
India is currently experiencing record numbers of COVID-19 infections and deaths, with more than 4,000 people alone dying with the virus on Wednesday.
India: Doctors accused of 'scaremongering'

More than 250,000 people in India have died with COVID-19 so far.
DEC chief executive Saleh Saeed said: "We are enormously grateful for the £5 million so generously donated by the UK public, companies and foundations in just two weeks, which means that DEC charities can reach people desperately seeking help in India.
"However, we know this disaster is by no means over – the poorest and most marginalised communities have been hit the hardest, with potentially catastrophic consequences in the weeks ahead.
"I am therefore hugely thankful for Himesh's support in helping us continue to highlight the urgency of the situation in India. Please continue to give as generously as you can."
Crisis-hit Lebanon loses a quarter of its electricity supply | World News
Lebanon has lost a quarter of its electricity after a row with an energy supplier over what the firm says are outstanding debts.
Turkish company Karpowership said payments have been overdue for around a year-and-a-half.
Reuters news agency reported the firm was owed more than $100m (£71m), citing a source.
Karpowership is said to have shut off its generators around 8am local time on Friday.
The company said in a statement: "For 18 months, we have been exceedingly flexible with the state, continually supplying power without payment or a payment plan, because the country was already facing very hard times.
"However, no company can operate in an environment with such direct and undue risk."
The firm provides around 370 megawatts (MW) through two electricity barges anchored off the Lebanese coast since 2013.
Its decision – which is expected to reduce electricity by four hours a day – comes after a Lebanese prosecutor threatened this month to seize the barges and fine the firm after Lebanese TV channel al-Jadeed reported corruption allegations over the power contract.
Karpowership, part of Karadeniz, has denied the accusations.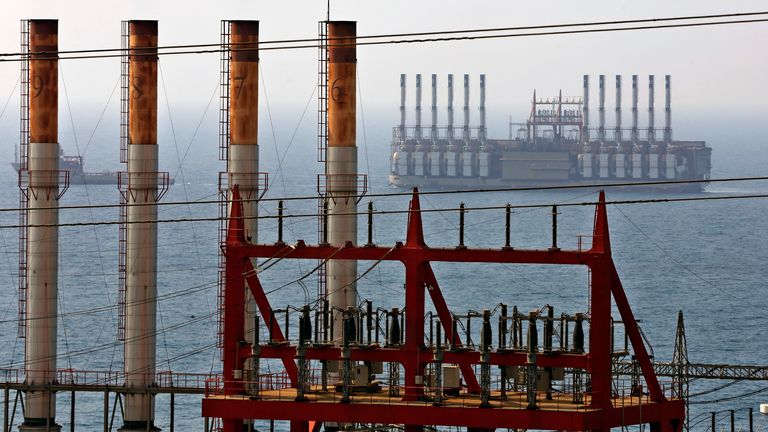 Lebanon's finance ministry said this week it had received a letter from the Turkish firm with a warning, citing a lawyer saying the country could face "total darkness" if the barges shut off power.
It is a fresh blow for the crisis-hit Mediterranean country, which suffers regular blackouts forcing many to rely on private generators.
And it comes as Lebanon's Central Bank and government are considering ending fuel subsidies – raising fears of a sharp spike in the price of gas and diesel.
The country remains in political turmoil with a temporary government following last August's catastrophic Beirut explosion.
Residents in the capital organise their daily lives around power cuts which dictate when they can turn on air conditioning in the summer and heating during the winter.
Outside the capital, outages can last up to 12 hours.
Successive governments have failed to reach a permanent solution for chronic electricity shortages, largely blamed on profiteering, corruption and lack of political will.